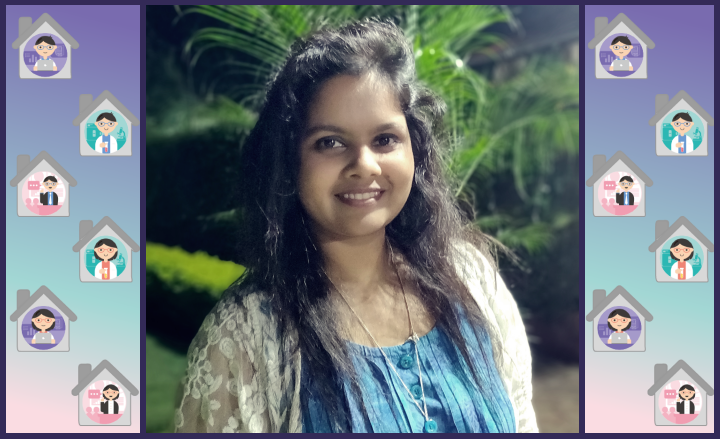 The first few days of the lockdown were a haze. Everyone was adjusting to the new normal. I remember thinking to myself – ​"I feel less and less like a scientist every day." Some of my friends were celebrating not having to go to work, and here I was, craving to touch a pipette again.
With a super supportive PI (Karishma Kaushik), who is driven to always make things work despite circumstances, I knew I had to do something to contribute to science. I needed to not feel lost. We decided to use this time to catch up on all the writing that we had put off during the everyday chaos of lab life. We began by working on an international collaborative grant proposal that was due soon. We set up online meetings and charted out the figures and goals of the project. This initial, small start made all the difference and it was what I needed to regain my spirit.
One of my favourite books as a child was ​"Charlotte's Web." The story follows a spider and a pig who become friends. The spider then goes on to weave inspiring words in her web to save the pig's life from slaughter. I woke up one morning in March, during the lockdown, to my very own ​"Charlotte's Web" moment — my curtains, window railings and the sunlight passing through it, formed a pattern that read ​'oil' on my wall. Was it just a coincidence that we had finished up some experiments on Indian traditional oil-based remedies before the lockdown? Or was this what my PI called ​"lab withdrawal symptoms"?
Either way, we decided to start writing the manuscript for this project. Giving the manuscript structure gave my life in lockdown a bit of structure as well. I now had specific work-related goals to look forward to – regularly meeting with the other three authors online, plotting graphs, doing statistical analysis, and revising a little Sanskrit too (since our project involved interpreting ancient Ayurvedic texts on wound infections and their treatments)!
Writing a manuscript during a lockdown comes with its challenges, but there are advantages as well. We usually feel the constant need to do better – more experiments, additional replicates, and better error estimates. But, when you cannot access the experimental lab, you get an opportunity to evaluate your work from a distance. We realized we had a story waiting to be written and we eventually finished writing the manuscript and submitted it. We are now writing a new story in our next review article.
My PI is always one to have amazing ideas, at the most unexpected time and places. She called me one morning to discuss an online science outreach idea for young minds, and I was thrilled! In my scientific career, I have seen how important it is to have a strong understanding of concepts, and how, sadly, science is often made out to be a scary subject at school. I have always wanted to contribute in some way to change that. And here in the midst of pandemic chaos, the timing and opportunity were both right.
We started a ​'one-of-a-kind' science outreach program called ​"Talk to a Scientist", where we discuss science with young minds using an interactive webinar format. Our first session was on the recent coronavirus, and the response was tremendous! We had 61 participants from across Pune and India, between 6 and16 years of age, and it was the most rewarding experience for me since the lockdown had started.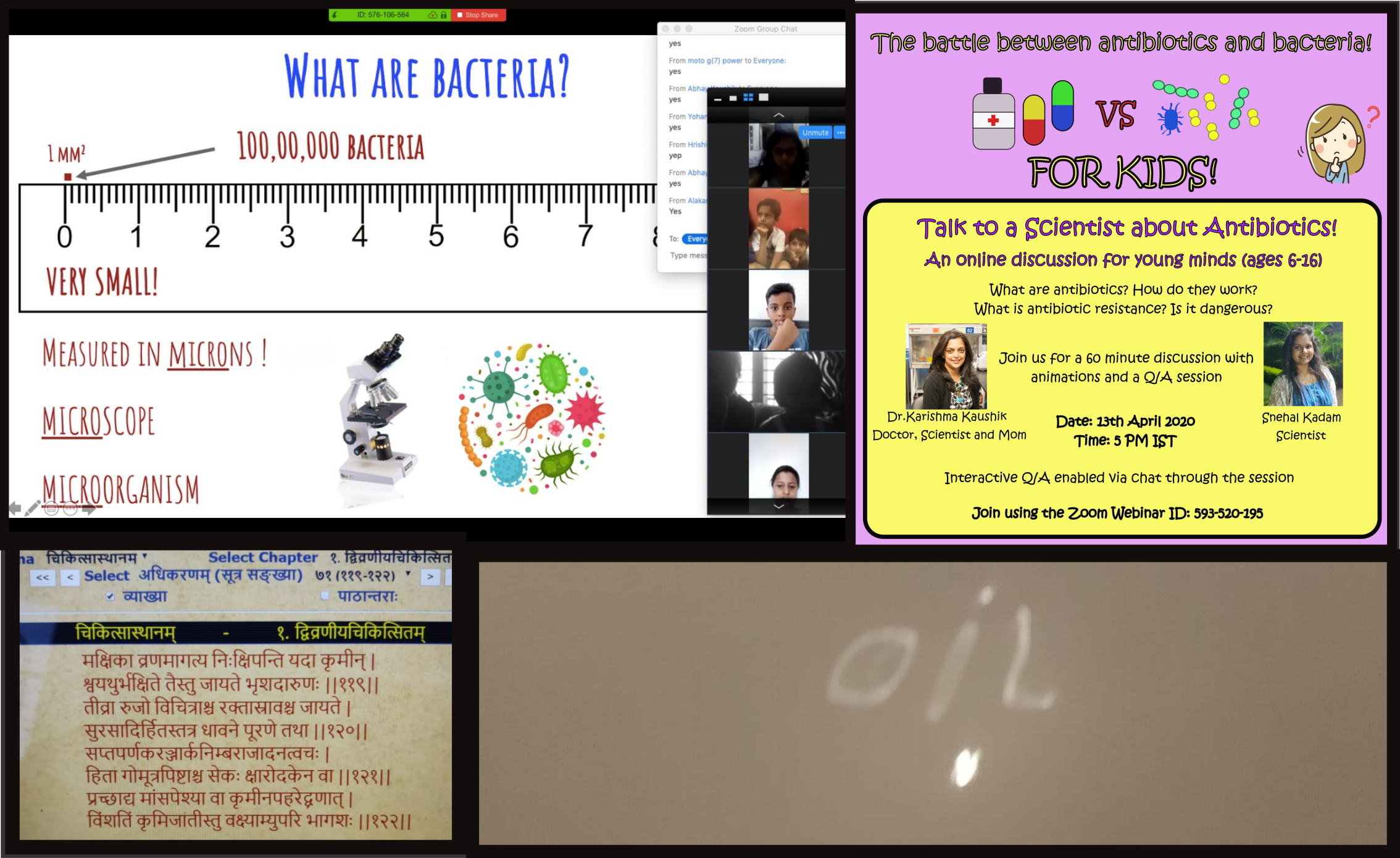 Since then, we have continued these hour-long sessions weekly, and have expanded to a range of topics such as biofilms, antibiotic resistance, vaccines, and even a mouth-watering session on how microbes help make our food. With an average turnout of 40 kids each week and a chat window that is never silent, we have had children joining us from as far as Singapore and the US.
As we work on content each week, I realise how challenging it is to explain scientific concepts in simple terms, and how critical this is to enhance public participation in, and perception of, science. I always spend the few days following the webinar discussing how smart these kids are. But then, I immediately begin preparing for the next seminar. This series has been a turning point for me and our research group during this lockdown – it gives the science we do impact, all the while being away from the lab. We intend to continue it each week, are working on making our discussions bilingual (English and Hindi), and want to build this platform as the science outreach arm of our lab.
This lockdown has taught me that there are more ways to contribute to science than just through bench work in the lab. It's important to find what you enjoy, and keep the science going. For me, that has been through building collaborations, communicating our research, and engaging people through outreach. It has been almost two months since I last touched a pipette and I can confirm that I am doing alright. I still crave to go back to the lab, but I no longer feel lost. I no longer feel less of a scientist. You can take the scientist out of the lab, but the passionate ones will still find a way to science!