In this series, we ask scientists from different backgrounds, disciplines and career stages to reflect upon their life in lock-down and how it has influenced how they approach doing science. In this article, Mintu Das from Gauhati University discusses how researchers can make the most of this period when normal laboratory work may have ground to a halt. This article was first published on COVID Gyan.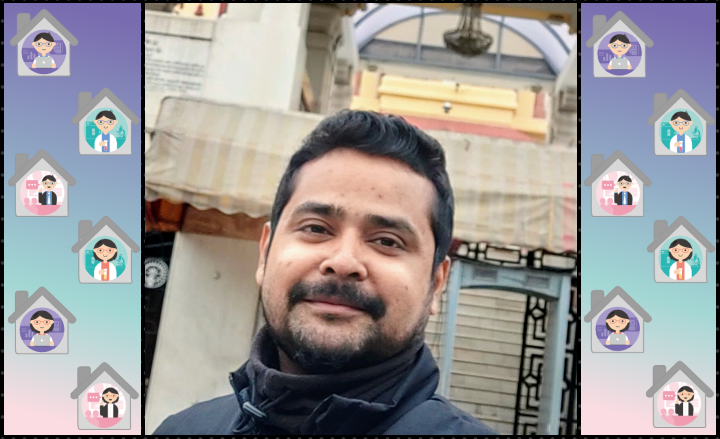 As the present unprecedented situation redefines ​"normal" life, it also calls for a new definition of ​"laboratory" life. The sooner we realise and accept this, the more efficient we can become. This pandemic may have created many obstacles for us, but there is still no cause for us to lose hope.
The news about the virus came to me when I was attending an international conference at Tripura University in the first week of March 2020, although the seriousness of the situation only became clear when the Janata Curfew was announced on 22 March 2020, followed by the first 21-day-long lockdown. Although most of my experiments were completed, my planning for future experiments got delayed. Keeping the situation in mind, this was quite acceptable. Initially, just like everyone, the pandemic took me by surprise; however, I stayed positive and started planning my research by drafting and shaping up several pending assignments. I also spent time in reviewing scientific papers which had the dual benefit of boosting my knowledge and helping me tackle cycles of negative thoughts.
With these things in mind and from my personal experiences, I would like to share some tips with my fellow researchers on overcoming negative thoughts emerging from disrupted experiments. These suggestions can be taken into consideration as alternatives to our usual laboratory work, which can be pursued during this pandemic. My hopes are high that we will overcome this pandemic and the situation will be stable soon. I have applied the following insights to my own research activities as well.
1. Writing project proposals:
Being researchers, we should keep writing to enhance our communication and planning skills. What better way to do it than to write project proposals, which not only enhance our knowledge but also save us time in the future? Utilizing the lockdown period for planning can also help secure and stabilize our ideas.
2. Taking up socio-scientific assignments:
During this period, one can also engage in socio-scientific activities like reviewing scientific papers, books etc. which not only expand our knowledge regarding the worldwide work culture of scientific communities but also enhance our power of scrutiny or critical thinking.
3. Planning the research schedule post COVID-19
Since planning is the backbone of research, now might be the best time to organise and schedule our work such that once the educational institutes reopen, a researcher can directly start their work as planned. This will not only boost one's morale but can also increase the work output.
The above ideas arise from my nine years of research experience. I hope they can benefit my fellow researchers, especially those pursuing their PhDs in different fields.