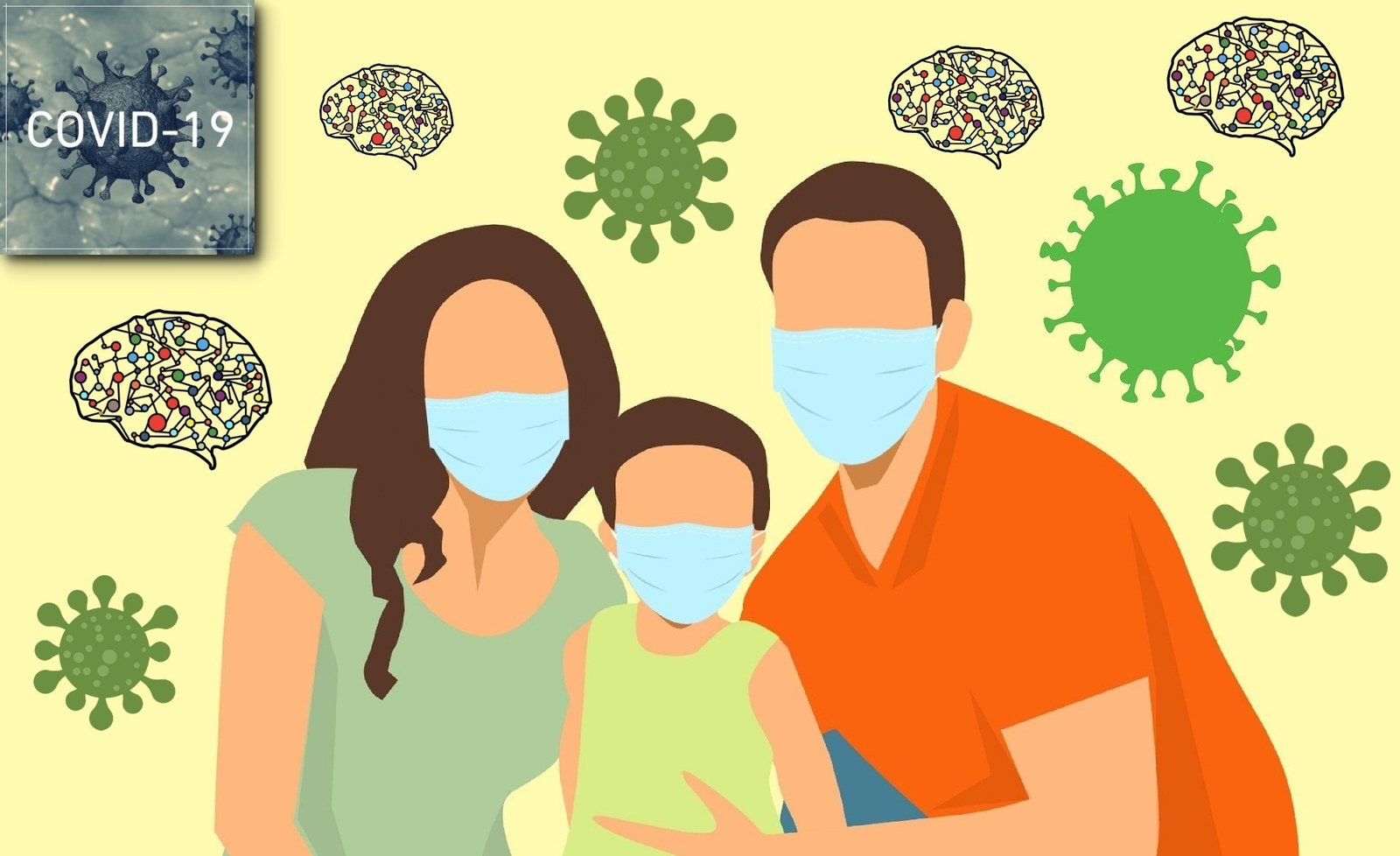 In your opinion, is the present COVID-19 pandemic likely to result in a mental health crisis for our country?
The COVID-19 pandemic is turning out to be a major stressor for most of humanity, including our country. Never before has such an event affected so many individuals across the globe. The initial focus is necessarily on the physical consequences of the infection. However, there is growing recognition that the significant mental health consequences emerging out of this catastrophe need to be addressed. These consequences could arise out of the direct consequences of infection, the restrictive measures imposed to curtail the spread of infection, or the socio-economic impact of the pandemic.
What can individuals or families do to better nurture their mental health during this period?
At an individual level, it is important to continue being active and create a routine for ourselves. This means that although one might be at home all day, there need to be clear schedules for pleasure and work. We need to keep our bodies and minds healthy by doing things that we like to do on a daily basis, whether it be reading, gardening, music, or whatever activity keeps our spirits high. These are particularly important because of the strict lockdown rules in the country. One should avoid repeated viewing of news items on COVID-19, which are now broadcasted throughout the day. It is also important to have regular interactions with friends and relatives through electronic means, e.g. telephone or video calls.
At a family level, it is important to bring in a sense of cohesiveness and togetherness. Families need to ensure that there is a division of work within the family such that no one person is overloaded with household chores. This is also the time to do family activities which might otherwise have been difficult due to busy work schedules. We should also minimise repeated discussions on the negative consequences of COVID-19 and maintain an atmosphere of hope within the family.
What are some things that employers can do to ensure that their employees, whether working from home or on hiatus, can deal better with the present situation?
One needs to remember that this is a phase, and work will resume normally once the situation improves. Hence, employers need to ensure that they genuinely care for the well-being of their employees, and this needs to be clearly evident in their interactions. In addition, there needs to be regular interaction with employees. This in itself would make life easier for the employees, and ensure that their work output is not negatively affected. It may be good to enquire about any difficulties that the employee is facing in social isolation settings and hear out their answers. This will make further work interaction easier. If the employee is unable to perform optimally, it might be important to try and understand the reasons for the same, and maybe suggest possible ways of improving work performance at home. The employers may also be in a difficult situation due to economic adversities related to the lockdown. It may be important to have clear and transparent communications with employees on these matters.
Do you have any advice for people who are working at the frontline during this period (e.g. healthcare professionals and essential service providers) on how to care for their mental health?
Healthcare professionals are used to dealing with infections in general. Many such situations have been encountered in the past where safety precautions are paramount. However, the lack of personal protective equipment can make the situation challenging. They need to ensure that the administrative authorities are notified in advance if there is a shortage of such important equipment. The problem in this situation is that healthcare professionals may have to live away from family. In such a situation, one needs to keep the mind healthy by making some time every day to do things that we like, whether it be reading, movies, music or whatever that keeps one's mood positive.
There is an increasing amount of productivity pressure for many people who are working from home at the moment to learn new skills, start new projects etc., especially through messages shared on social media, which can lead to further stress and anxiety. What can people facing this pressure do to manage stress?
It is difficult to stay away from social media at this point, as there is a lot of time available, and there are too many shared messages about COVID-19. More important than learning new skills is to keep doing stuff that one enjoys as well. Both mastery and pleasure are important. Additionally, one should follow all the steps outlined in the answer to the second question above.
How serious is this crisis for people with pre-existing mental illnesses, and what can they do to better cope with the situation?
The mentally ill are always more vulnerable to the effects of any health crisis. This is more so in the situation of an infectious disease pandemic. The medications and psychotherapies which are important for such individual may not be available, as all available health resources are diverted towards controlling the infection. This will lead to relapses of several common and severe mental illnesses. It will be important for mental health professionals/​hospitals to attempt contact with such individuals to ensure that they are reassured, and enable them to source medications locally. People with pre-existing illnesses need to ensure that whatever treatment they are on currently is continued till the next possible consultation.