Some of those most active in fighting the COVID-19 pandemic are also the ones most vulnerable to its devastating consequences on mental well-being. In this article, Raddur, an undergraduate student who volunteered at the frontline during the pandemic, writes about the effect of this unprecedented crisis on our mental health and a few small steps we can take to protect ourselves and our loved ones.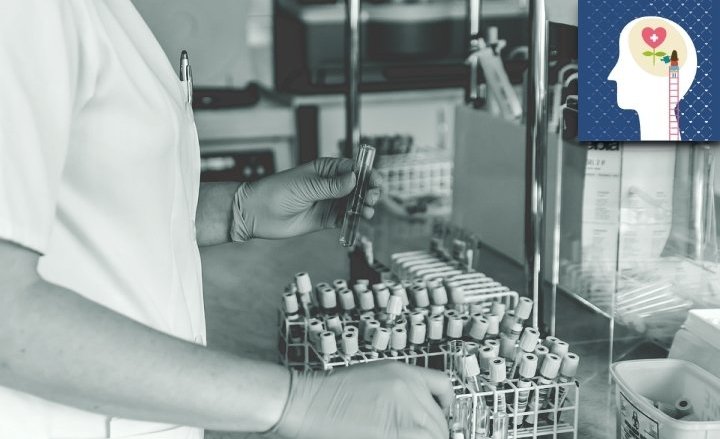 Since the initial outbreak of COVID-19, we have forged ahead. While healthcare workers throughout the world are working tirelessly to provide the best available supportive care and treatment to patients, many of us are caught somewhere between feeling tired of the pandemic and hoping for an end. Most of us may not have imagined that the situation would be this long-drawn. The seriousness of this scenario calls for both self-care and retrospection into our mental well-being.
Many psychiatrists and healthcare professionals believe that the pandemic would increase concerns related to mental health, both now and in the post-pandemic era. There is a lack of awareness regarding this issue which needs to be addressed. When it comes to mental health awareness and a global pandemic like COVID-19, we cannot deny that our fast-paced lives have hit a metaphorical iceberg. We need to be aware of both individual- and community-level management of mental health issues.
The scenario is particularly grave for healthcare workers. During the pandemic, I was given a chance to work at the frontline at Peerless Hospital, Kolkata. With my limited experience of interacting with patients as well as in the laboratory, I can say this with conviction — everybody wants to see a COVID-19 free world right now. Watching patients die in such an unprecedented manner also leaves its marks on the living. We put up a happy face, we keep the mood light, we put on our PPEs and walk past like soldiers, collecting maybe 100 – 200 samples a day for testing, but our brains continue processing the experiences in the background. We have to face the fact that our mental health is being affected by the pandemic.
When I started working on the frontline, Subhrojyoti Bhowmick (Clinical Director, Peerless Hospital Kolkata), my guide and mentor, alerted me to the ground reality. ​"Make up your mind that every second person you see while collecting swab might be infected," he said. On the field, I have had many unique experiences, from seeing positive COVID-19 tests for samples from 2‑month-old infants to 97-year-old patients, testing patients with severe trauma or comorbidities, and testing the army men who have been assigned to the borders during this time. In India, the spread has been rapid and far-reaching. The lack of personal protection and the lack of a dedicated healthcare régime are undoubtedly among the world's biggest concerns at the moment.
In this trying time, it feels as if we are going through three parallel epidemics simultaneously. Along with COVID-19, there is also an economic and a psychological epidemic wreaking havoc on society. The silver lining is the small mortality rate in our country. Accordingly, people are trying their best to adjust to this ​'new normal'. This is the time to show solidarity, shake off ignorance, and follow health advisories meticulously. It is important to make your peace with the fact that the news will not always be comforting, yet we cannot afford to react with panic and fear. This is a test for our societal maturity, and we need to rise to the challenge. Small steps like making sure that every piece of news you are sharing with others is positive, does not humiliate any class of people on any level, and does not have a discriminatory attitude towards infected individuals, can go a long way.
There are measures we can take to keep ourselves more focused, like keeping a check on our screen time, promoting positivity through social media, maintaining distance but using technology to keep contact. ​"We know Immunity is the key factor to face a viral attack…we must focus on positivity so that our brain does not process information in a way which can potentially suppress immunological functioning," says Subrata Bhattacharyya, counselling psychologist, Students' Health Home, Kolkata and HOPE Foundation, India. One can also take the help of tele-consulting with healthcare experts, including mental health professionals, whenever and wherever required. Staying active and fit can help us fight the persistent anxiety which, if unchecked, can lead to many adverse effects on our health.
Keeping such issues in mind, we need to focus on our strengths, embrace possibilities for collective healing, and remember that our ​'mind' and ​'body' are functionally conjoint. We need to treat mental health with the seriousness it deserves.
Author's note (1):
I would like to express my gratitude to the following individuals for their insights and help with this article, as well as for the opportunity to work at the frontline — Subhrojyoti Bhowmick, MD, Clinical Director, Peerless Hospital Kolkata; Bappaditya Chowdhury, MD, Consultant Psychiatrist, AMRI Hospital, Kolkata and Subrata Bhattacharyya, Psychological Counsellor, SHH Kolkata and HOPE Foundation India.
Author's note (2)
Our team is currently researching the mental health issues of healthcare workers across India. We are currently at the stage of data collection from Indian healthcare workers working with COVID-19 patients and samples. Please let us know if you can help us promote it, by sharing this online data collection form. We can share the relevant ethical clearance certificate issued by the Ethical Committee of Peerless Hospital, Kolkata. We will acknowledge your help in this study.