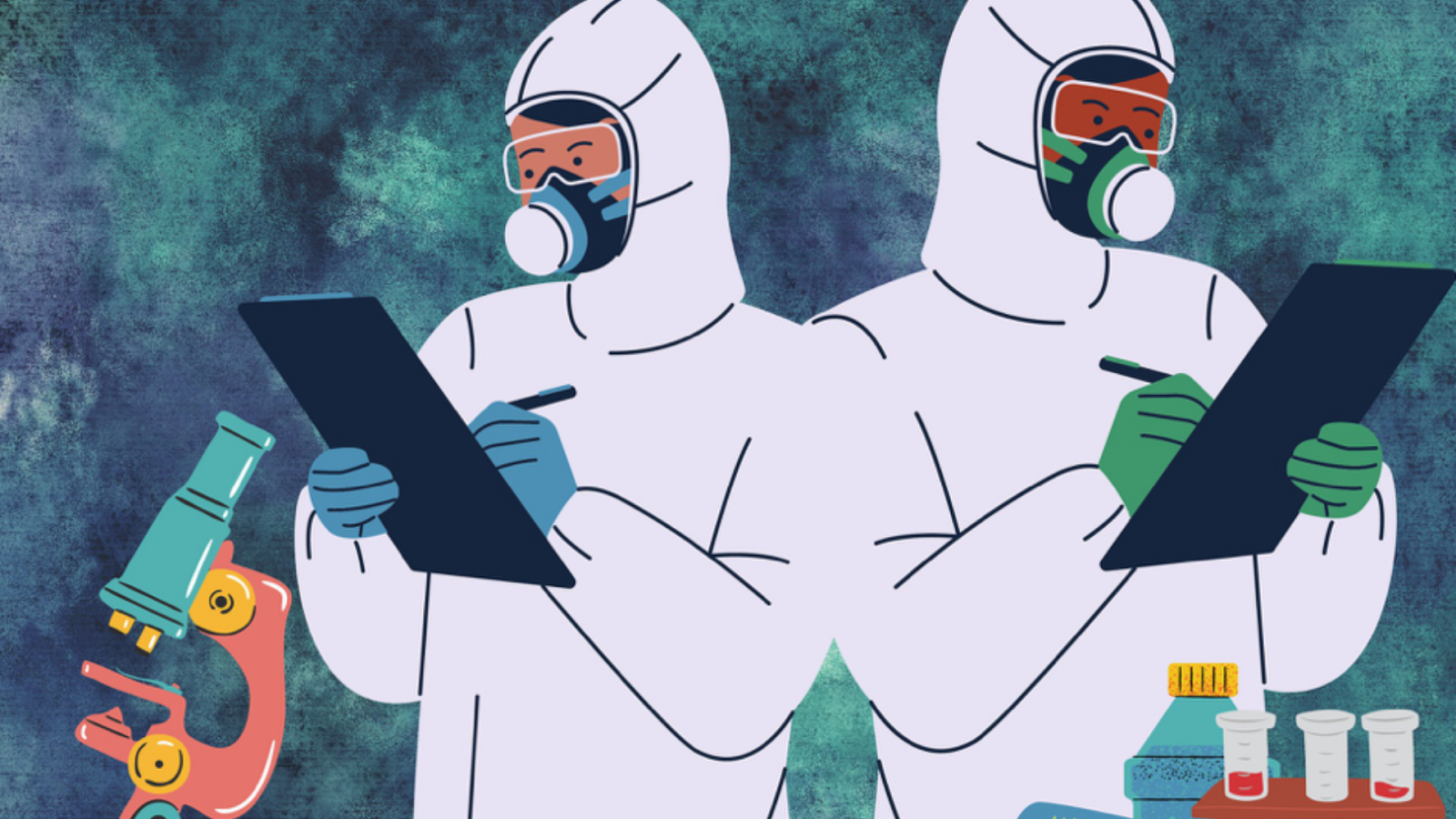 The COVID-19 pandemic has caused a dramatic loss of life across the world, and continues to present unparalleled challenges to the world of work. This includes drastic changes in the work and personal lives of scientists. For instance, mandatory physical distancing led to unexpected roadblocks for early career scientists, such as facility closures, reduction in funding and networking opportunities, and changes in the job market. The pandemic's impact on science and scientists in various countries were also felt unevenly; women scientists and those from marginalised groups suffered disproportionately. Those who lacked digital literacy or access to different technologies and research tools were also affected more.
To examine how COVID-19 affected STEM scientists and stakeholders across India, Monk Prayogshala conducted a survey, which was funded by the DBT/​Wellcome Trust India Alliance. Using a mixed-method approach, early career researchers (ECRs), institute heads, funders, and other stakeholders were interviewed.
The survey was conducted between August and November 2021. It explored specific issues that researchers faced due to the pandemic, such as the impact on funding, scientific productivity, teaching, institutional/​social support and mental health. To make it accessible to a wide-range of individuals, the survey was made available in 10 Indian regional languages along with English.
There were 618 participants in total, out of which 300 had a PhD or were in postdoctoral positions, and 318 had graduate or postgraduate degrees. Among the PhDs/​postdocs, 150 identified as men and 141 as women; none as non-binary. In the graduate/​postgraduate group, 175 identified as men and 134 as women. Findings of the data collected from early career researchers (ECRs, those who had a PhD or were in postdoctoral positions) are reported in this article.
Impact on research
About 51.43% (108 participants) of the respondents reported experiencing greater core research issues, such as difficulty in data collection and dissemination. ECRs with existing mental health issues reported facing a greater frequency of core research issues in terms of data collection, dissemination, methodological challenges, decrease in staff, and inability to continue research work on university campuses. However, individuals with a graduate/​postgraduate degree encountered greater levels of core research issues due to financial insecurity and disruption in grant disbursals.
Given the shift to virtual platforms, the survey suggests that increased digital literacy led to an increase in the number of working hours for professional development – such as hours spent on skill development, online courses, webinars and workshops.
More than half of the researchers (55.47%; 71 participants) reported facing greater difficulty in obtaining grants to continue their research activities. These disruptions in grant disbursal led to a slowdown in procurement of lab supplies – an issue faced by graduates and postgraduates as well – among male scientists, and contributed to poor mental health among women scientists. Given these findings, streamlining grant disbursal and developing contingency plans for procuring scientific supplies should be developed by funding agencies and institutes in such situations.
Impact on teaching
Approximately 62.5% of academicians (80 participants) with teaching duties reported a negative impact on their work during the pandemic. For those who supervised PhD students, the disruption in procuring lab supplies was associated with a significant negative impact on supervisory duties, especially for women scientists. This highlights the gender-variegated impact of the pandemic on female scientists who juggle teaching, supervisory and research roles.
Thus, there is a need for universities to develop standard operating procedures across teaching and research domains to alleviate losses in research and academics.
Impact on scientific productivity
The susceptibility of researchers to increased core-research issues, such as difficulty in data collection, led to an adverse change in their scientific productivity. A similar general trend was also observed among graduates and postgraduates. The scientific productivity of men was affected by external reasons such as greater research dependency on interactions with individuals participating in the study, while the productivity of women was affected due to personal financial instability and low mental health during the pandemic.
Some participants provided recommendations to improve researchers' experience in academia and also increase scientific productivity – a reduction in administrative duties, flexibility in working hours, provision of growth opportunities, training, and provision of support to women in terms of childcare and transport.
Impact on mental health
About 47.88% of the ECRs (79 participants) noted experiencing a negative impact of the pandemic on their mental well-being being in terms of deteriorated work – life balance, increased stress levels, unhappiness, and poor mental health. Better mental health was enabled by lower difficulties in receiving grants, better university and social support, and fewer disruptions to scientific productivity. Among graduates and postgraduates, good mental health was a result of greater support received from the university.
Gender differences were observed in terms of the effect on mental health. Among men, receiving more support from the university and social groups led to better mental health. On the other hand, receiving higher social support from family, relatives, and peers led to better mental health in women. Additionally, women scientists reported having poor mental health when they faced disruptions in receiving grants and adverse changes in their scientific productivity. These differences bring to light the differential needs and challenges faced by men and women scientists. An important inference from the study is normalising talking about mental health and providing necessary resources to academicians to improve mental well-being, especially institution-wide.
The study provides a detailed understanding on the various challenges faced by researchers in the STEM community. It also illuminates the needs of these researchers (such as social and university support) in order to increase their scientific productivity and improve mental health during the pandemic. Even though the survey was made available in regional languages to reach as many Indian scientists as possible, it was not possible to recruit a representative sample, and there was inadequate representation of oppressed castes and other gender groups. As only digital tools were used to disseminate the survey, only a select group of scientists having access to a device, internet connection, and possibly belonging to an urban area were able to participate in the survey.
The next part of this article series will deal with findings from interviews with multiple stakeholders in Indian STEM, such as administrative heads of institutes, funding agencies, and suppliers of scientific equipment, among others. Subsequent studies can include a larger and more representative sample to obtain an understanding of the severity of the impact of COVID-19 on Indian scientists belonging to different caste and gender groups.