With the COVID-19 pandemic causing massive disruptions in our healthcare system, many Indian innovators are rising to the challenge. In this article, Vanshika explores some new technologies and ingenious solutions developed by Indian researchers from academia as well as industry that are currently in the pipeline.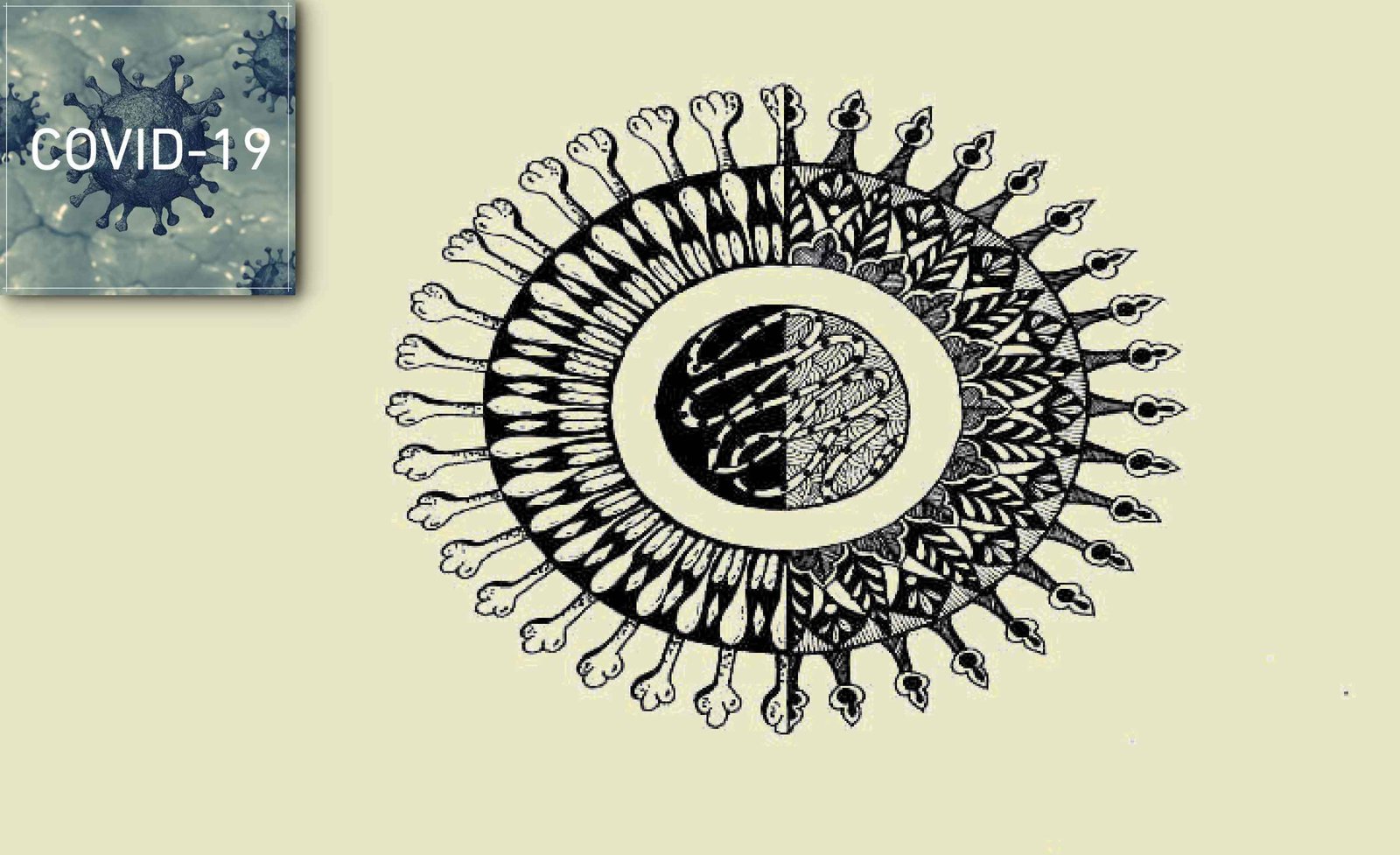 As the old adage goes, necessity is the mother of invention. With the world coming together on a war footing to respond to the COVID-19 pandemic, scientists and medical technology developers are leveraging innovations to mount a scientifically rigorous response to the novel coronavirus.
The pandemic has imposed trade restrictions worldwide. Subsequently, the import of chemical reagents and medical device components has nearly halted in India. The government is prioritizing the development of indigenous scientific discoveries, which in turn, is fostering a culture of self-reliance and bio-entrepreneurship in Indian laboratories.
COVID-19 has brought an unprecedented sense of urgency to the evolution of scientific innovations — from the conception of an early idea or a prototype to mass production and on-ground deployment of the innovation. The need of the hour is for the government, industry and academia to consolidate this multitude of innovation efforts for a concerted response to COVID-19.
Screening and diagnostic tests as the first layer of defence
From blood-based rapid diagnostic tests to more specific RT-PCR based methods that detect the genetic material of the novel coronavirus, a range of screening and diagnostic tests have emerged in the wake of COVID-19. Some of these novel research contributions have been successful in striking the fine balance between rapid detection and accuracy.
In its advisory for testing, Indian Council of Medical Research (ICMR) has directed the authorised COVID-testing laboratories to use RT-PCR tests as a reliable, principal diagnostic strategy. Mylab Discovery Solutions, Pune developed the country's first indigenous RT-PCR based molecular diagnostic test that has been approved by the Central Drug Standard Control Organisation (CDSCO). This test detects COVID-19 infection in 2.5 hours as opposed to 7 hours by conventional methods, while maintaining robustness in rooting out false positives. The company is currently ramping up production and deploying the kit en masse at one-fourth the cost of procuring an imported kit.
Beyond RT-PCR tests, blood-based antibody detection methods have also been developed by institutes like the National Institute of Virology (NIV) Pune, but they have the downside of providing limited accuracy as compared to RT-PCR methods.
AnuPath — a strip-based, hand-held biosensor is a technology incubated at PathShodh healthcare and spearheaded by Vinay Kumar and Navakanta Bhat at the Centre for Nano Science and Engineering at Indian Institute of Science, Bengaluru. The device was initially developed to quickly measure vital parameters for diabetes, chronic kidney failure, anaemia, and malnutrition with a finger-prick blood sample. Now, this technology is being redesigned and validated to perform a sensitive antibody test using COVID-19 specific antibodies.
While the RT-PCR test diagnoses COVID infection by detecting the presence of the live virus, an antibody test traces the history of the infection. This is because antibodies are typically formed weeks after the infection and remain in the bloodstream longer than the virus itself. Blood-based tests, once completely validated, will be useful for identifying if an individual had encountered the novel coronavirus. As a matter of public health strategy, rapid antibody tests are best suited for surveillance and obtaining epidemiological data once the major proportion of a population has become immune to COVID-19. RT-PCR continues to serve as the gold standard to identify, trace and isolate infected people in India, while rapid antigen tests are being used for preliminary screening and clinical decision support prior to conducting a confirmatory RT-PCR test.
Novel preventatives — an added layer of defence
Better diagnostics can provide us with a clear edge when it comes to identifying and isolating cases of COVID-19, At the same time, effective personal protective equipment and sanitization measures are also necessary to ensure the safety of frontline healthcare personnel.
As part of the Nano mission programme, a pro-nanoscience initiative of the Department of Science and Technology, the laboratory of Ashwini Kumar at Indian Institute of Technology Delhi has introduced a novel material — N9 blue nano silver — as an antimicrobial coating for face masks and personal protective equipment. The nanolayer coating, which has now been reformulated for anti-viral application, will provide an extra layer of protection from accidental contamination by virus-carrying droplets and aerosols. This can find immediate use in high-risk settings for frontline medical workers.
The researchers are testing the coating's efficacy under different storage conditions, humidity, and temperature to validate its shelf life. The upscaling is being carried out with industrial partners Resil Chemical Pvt Ltd., Bangalore and Nanoclean Global Pvt Ltd., Delhi. Such industrial partnerships can help public-funded innovations reach a wider market and remain sustainable in the long-term.
Another emerging preventative is SciTech Airon, an ionizer machine developed by JClean Weather Technologies — a company incubated at Pune based Science and Technology Park. The technique is being developed under the aegis of Nidhi Prayas Programme initiated by the Department of Science and Technology. The machine generates negatively charged ions that disrupt the proteins in the outer coating of the virus, reducing the viral load of a room by 99.7%. Tested by several international laboratories in closed spaces, this technology is well on its way to be used for sanitising critical care spaces and quarantine facilities.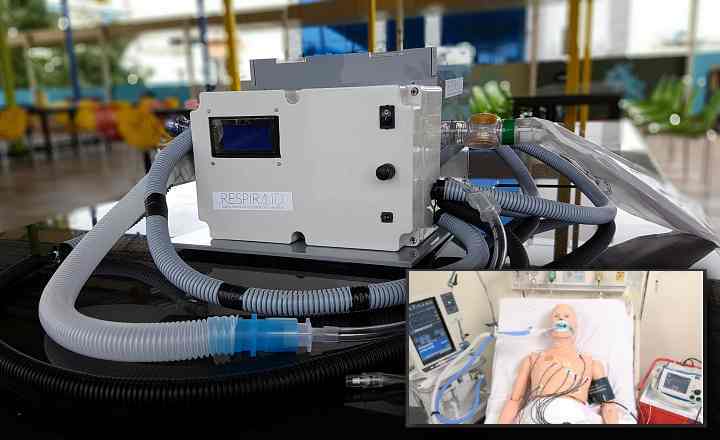 Repurposing medical technology (MedTech) innovations for COVID-19
India is also placing its bets on start-ups and private enterprises, many of which have flourished under government-led flagship schemes such as BIRAC's Biotechnology Ignition Grant. Since it is difficult to bring about critical breakthroughs in a limited time window, adapting existing market products as potential COVID-19 solutions is a timely strategy. Several MedTech innovators are repurposing and upgrading their existing innovations to add to our building arsenal against COVID-19.
InnAccel Bangalore, a Stanford ‑India Biodesign based medical devices setup, has come to the fore with SAANS Pro, a non-invasive breathing support system that was developed to serve as an alternative for ventilators in low resource settings. The device has been designed to function with limited or no oxygen supply, with an added benefit of being portable. This can be used in ambulances to transport patients and in rural tertiary care centres where ventilators are in short supply.
RespirAID is a portable breathing support system developed by Biodesign Innovation Labs with an aim to meet the shortage of ventilators in Indian hospitals and globally. It uses a ventilation strategy called Intermittent Positive airway pressure that can moderate essential respiratory parameters. This makes it suitable for patients who are at severe risk of lung collapse.
RespirAID is supported by the Department of Biotechnology's BIRAC and Department of Science and Technology's Nidhi Prayas Programme. Startup India, NITI Ayog and Invest India are also providing support to this initiative for connections with suppliers and custom clearances. When compared with existing ventilator devices in the market, the device is affordable as well.
"The upgraded version of RespirAID is in the stage of early, on-ground validation at Yenepoya Hospital, Mangalore. Our goal is to manufacture and deploy 50,000 plus ventilators by this year through our mass manufacturing efforts to fight COVID-19." Gautham Pasupuleti, CEO and Managing Director of Biodesign Innovations Lab, says.
Prototypes and possibilities
In a bid to crowdsource more such ideas and solutions, research catalysts like C‑CAMP (Centre for Cellular and Molecular Platforms) are issuing calls through programmes like the COVID-19 Innovation Deployment Accelerator. Of 1100 pre-existing innovations submitted to C‑CAMP's deployment accelerator, 18 technologies have now been deployed for use on the frontline. One of these is Emvólio — a portable, battery-powered cooling device meant to transport vaccines and other biologicals like test samples and viral cultures. Developed by Blackfrog Technologies, this device can keep samples within a stable temperature range of 2 – 8 ℃ for 12 hours in the field, which ensures that the samples remain viable for testing and vaccines remain effective.
A series of virtual hackathons are providing an international platform for innovators to ideate and fine-tune solutions to the socio-economic and healthcare issues posed by COVID-19. Divij Kinger, Research Associate at the Tata Institute for Genetics and Society, was part of a team participating at an MIT-led COVID-19 virtual hackathon — Beat the Pandemic. The team (Team Nafisa), which was one of the winners, proposed a wearable RFID (Radio Frequency IDentification) anklet to track, monitor and store information about the whereabouts of doctors, patients and administrative support staff within makeshift hospitals.
On being asked about the prospects of developing such a monitoring device in India, Divij says, ​"The RFID tech is very much feasible in our hospitals, even if makeshift hospitals are only starting to find its way in India's COVID-19 response strategy."
The immediacy of the present situation has enabled the process of innovation at all levels. This is being supported by increased funding from the public and private sector, faster regulatory approvals, and a robust manufacturing infrastructure. It will be prudent for governing bodies to lay down guidelines that allow these newfound changes in the innovation ecosystem to persist beyond the pandemic.