From the IBS desk
Dear readers,
Greetings from IndiaBioscience team!
In this month's edition, we're thrilled to bring you events and initiatives aimed at empowering the life science community. We begin by announcing the opening of applications for the 16th Young Investigators' Meeting (YIM), set to unfold in the heart of Madhya Pradesh in March 2024. We also announce a new Regional Young Investigator Meeting (RYIM) in Kolkata, with discussions on research, careers, and collaborations. Additionally, we are also introducing a fresh initiative from our policy vertical, inviting you to be part of larger conversations in science in India.
We're eager to continue this journey with you and share the stories, experiences, and opportunities that lie ahead. To stay connected and informed, make sure to follow us on social media (Twitter, Facebook, LinkedIn, Instagram, YouTube) and subscribe to our mailing list for direct access to our latest endeavours.
If you have an inspiring story to share, an insightful article to contribute, or a collaborative event idea, we invite you to reach out to us at hello[at]indiabioscience[dot]org. Your active participation contributes immensely to our shared journey.
Stay Engaged and Enable Change!

Networking and Mentorship
The 16th Young Investigators' Meeting is open for applications!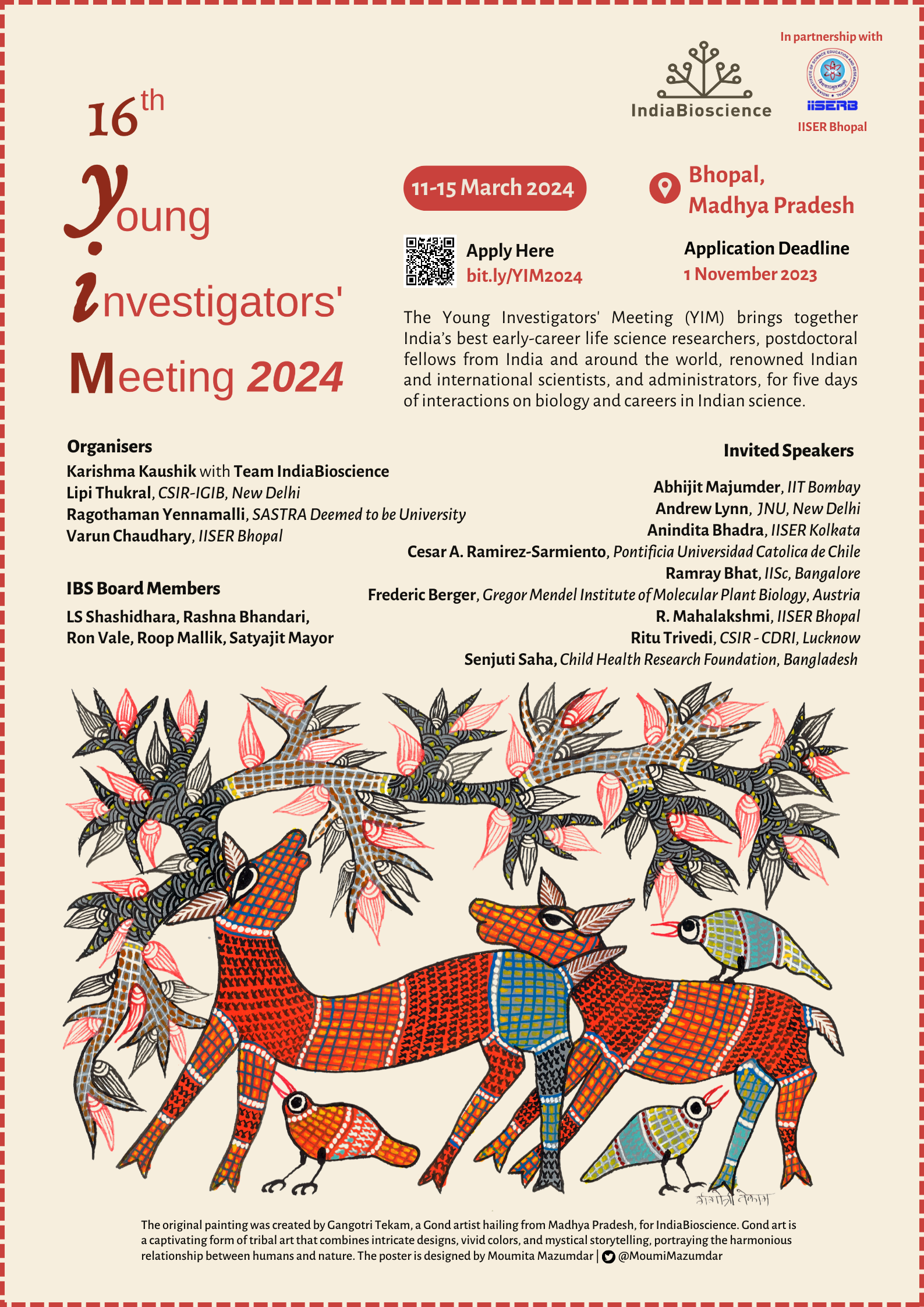 We are excited to announce that applications for the 16th Young Investigators' Meeting are now open. YIM 2024 will be held in Bhopal, Madhya Pradesh from March 11-15, 2024.
We encourage Young Investigators (YIs) and Postdoctoral Fellows to apply. The last date to apply is November 01, 2023.
If you have questions or clarifications, please get in touch with us at yim2024[at]indiabioscience[dot]org.
RYIM Kolkata 2023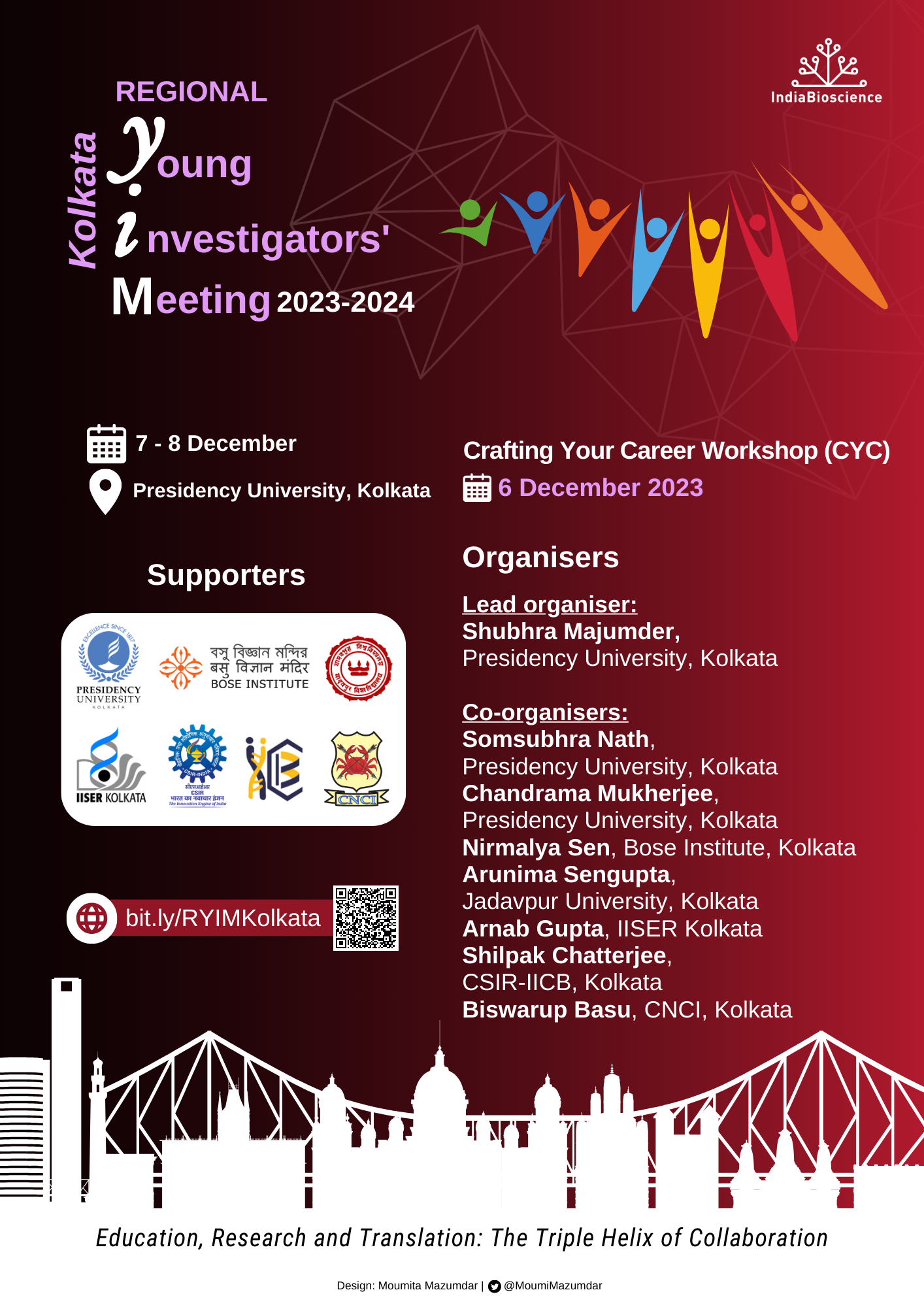 The Regional Young Investigators' Meeting (RYIM) Kolkata will be held between the 6th-8th December, 2023. The event will be hosted at Presidency University, Kolkata as a multi-institutional effort with organisers from Presidency University, IISER Kolkata, CSIR-IICB, Bose Institute, Chittaranjan National Cancer Institute, and Jadavpur University. With the theme 'Education, Research and Translation: The triple helix of collaboration', this 3-day meeting will bring a series of scientific talks, poster presentations and professional development discussions. The IndiaBioscience team will lead a Crafting Your Career (CYC) workshop on the 6th December, 2023.
You can find more details about the meeting here. The last day to register is 1st December 2023, so apply soon. We look forward to seeing you at RYIM Kolkata 2023!

IndiaBioscience talks at RYIM Lucknow and Srinagar
The inaugural talk on IndiaBioscience, themed 'Engaging Change, Enabling Communities,' was presented by Karishma Kaushik, the Executive Director, and Ankita Rathore, Program Manager- Science Communication, at RYIM Lucknow and RYIM Srinagar, respectively. Setting the tone for the event, the discussion revolved around IndiaBioscience's mission to support the life science community nationwide, acting as a central hub for networking, mentorship, skill building, policy dialogues, science communication, and a reliable information aggregator.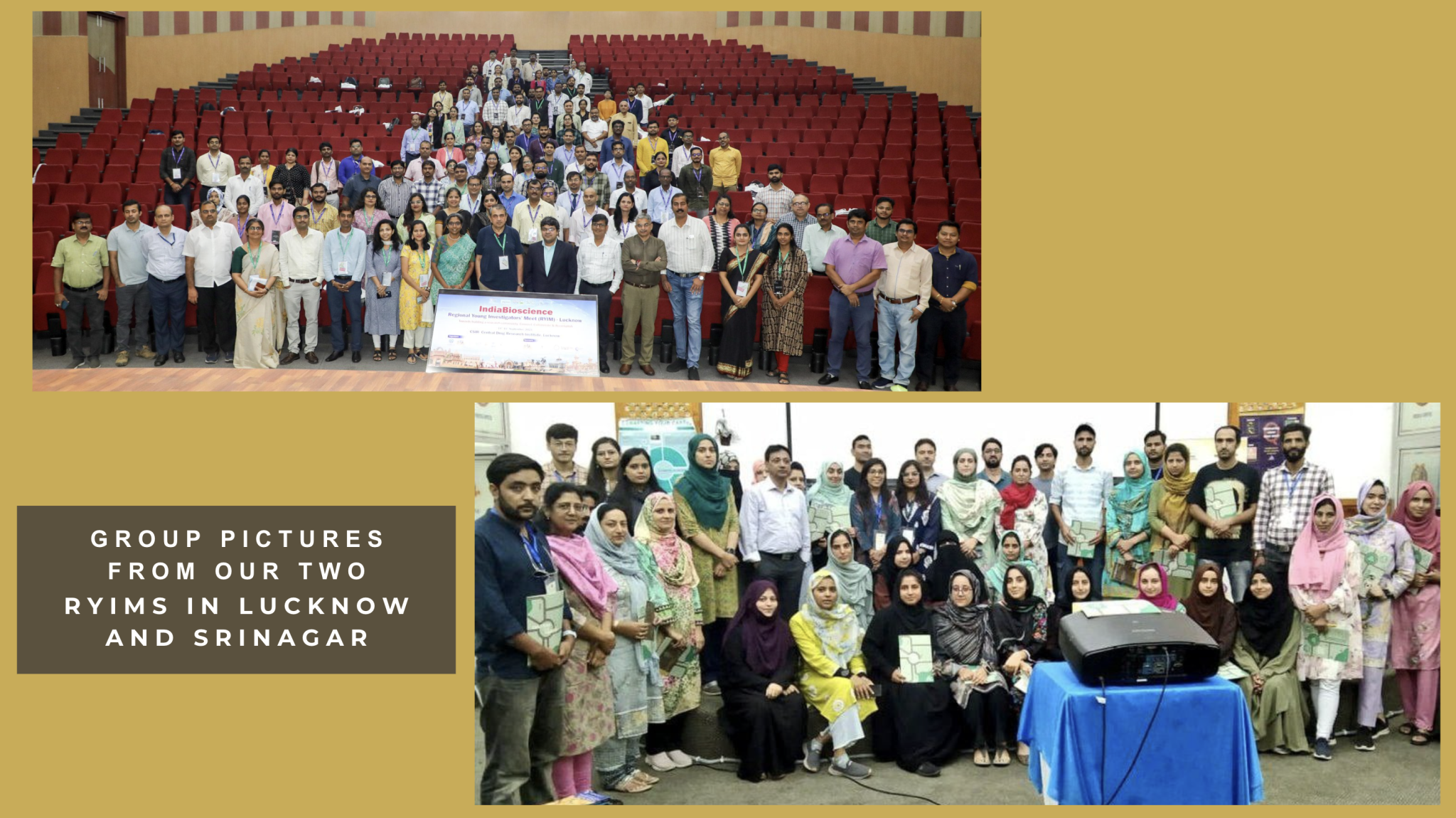 COMMUNITY BUILDING
Book reading event at Shiv Nadar University
We were excited to conduct a 'Book Reading' event at Shiv Nadar University in the Delhi NCR region. This event was organised as part of their unique 'Abhyudaya' open book project, specifically designed for incoming undergraduate students.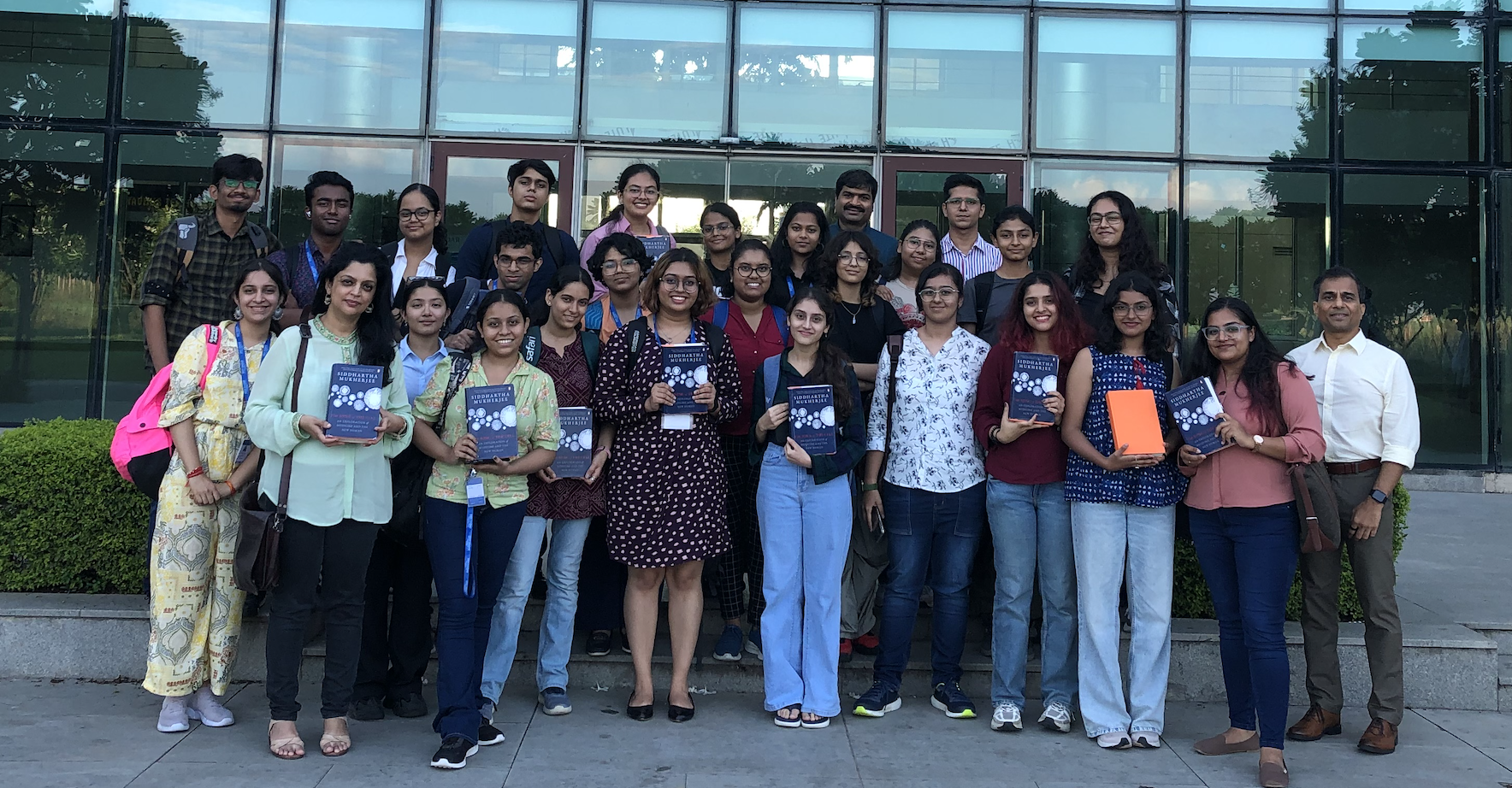 Digital Initiatives
Big Questions, Innovative Approaches
We were thrilled to host Alpha Yap, Professor and Group Leader from the Institute of Molecular Bioscience at The University of Queensland, Australia for our fourth scientific talk. If you were not able to attend the live webinar, don't worry! You can find the recorded session here.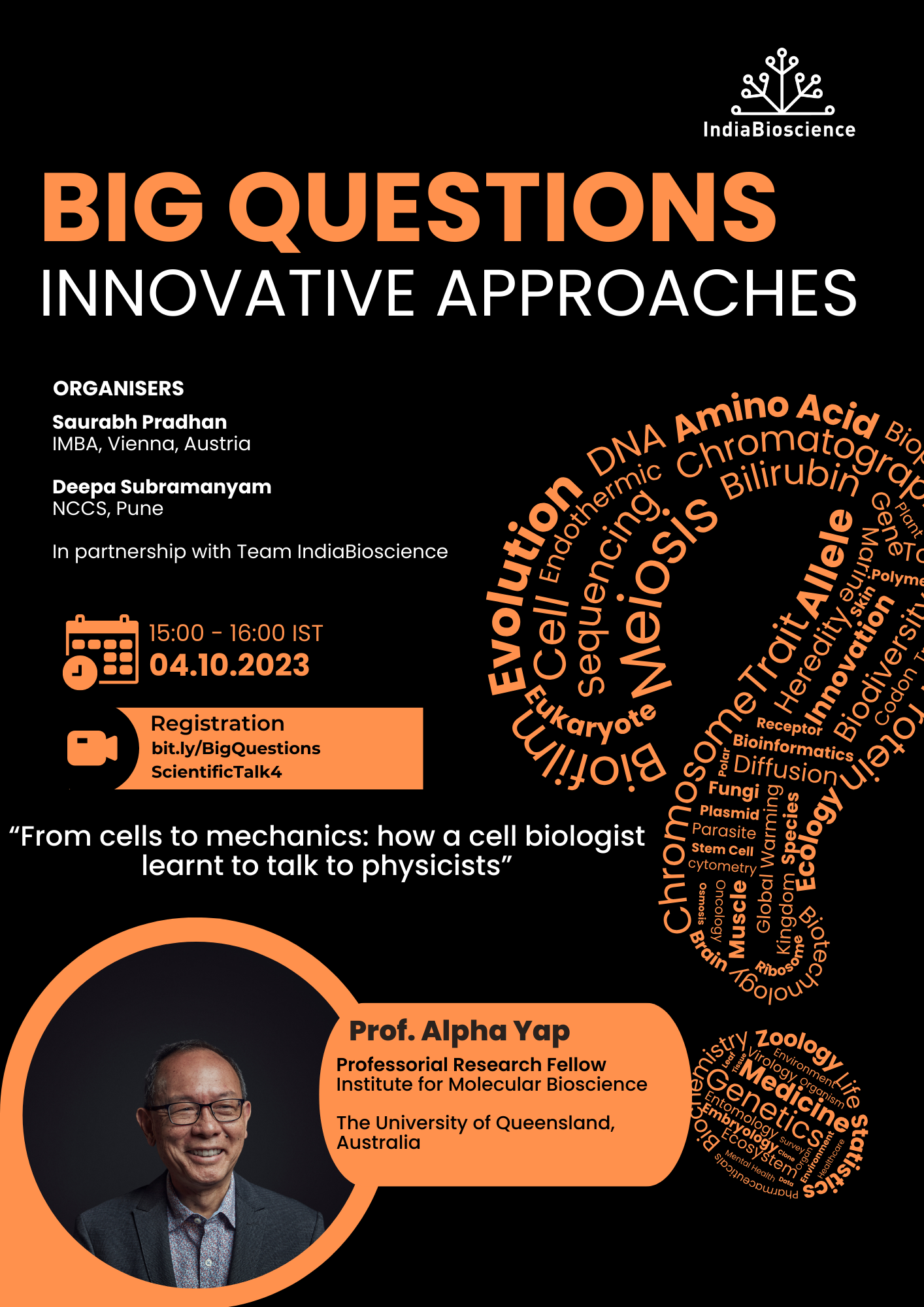 For more information on this series and to stay updated, click here.

YI Huddle (IndiaBiostreams)
In our fifth YI Huddle titled ​'Like it or Not: Social Media and Digital Networking for YIs', we hosted Jen Heemstra and Manu Awasthi. It was an engaging session with several insights into leveraging the digital space for professional advancement, you can find the complete recording of the webinar here.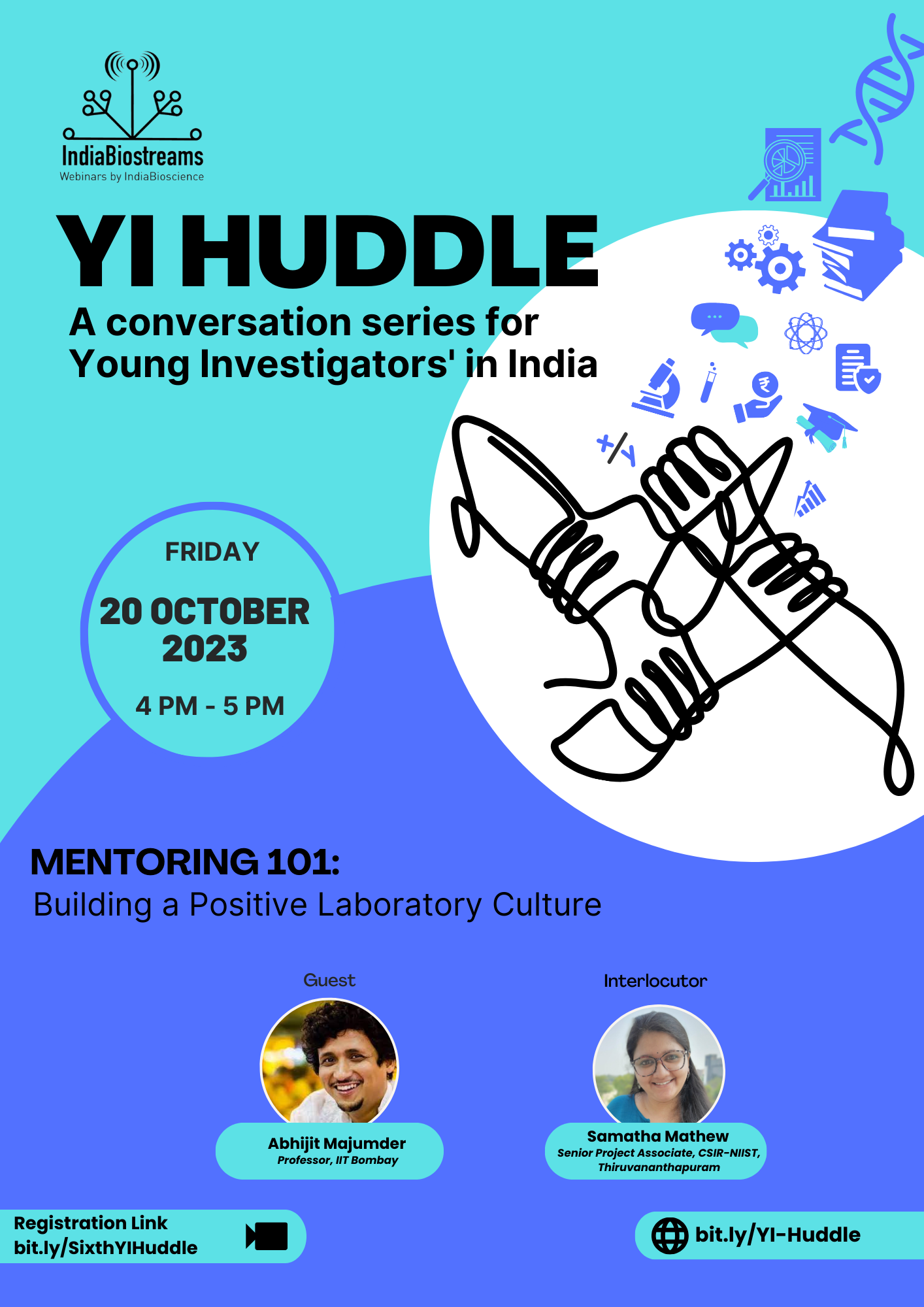 Our next YI Huddle is around the corner. We will host Abhijit Majumder from IIT Bombay along with interlocutor Samatha Mathew (CSIR-NIIST) to discuss, "Mentoring 101 - Building a Positive Laboratory Culture". So, get ready and mark your calendars for October 20, 2023, from 4:00 to 5:00 P.M. IST.
While this webinar series is primarily intended for Young Investigators in India, it is open to all interested participants. To register, click here. We are eager to engage with you!

Let's chat about teaching graduate biology
Last month, we invited biology educators from colleges and universities across India for a virtual meet to celebrate our latest compendium Teaching Graduate Biology (Vol-II). The meeting engaged participants in discussions on different topics covered in the compendium, such as mentorship, new pedagogical techniques, virtual education, assessment techniques, UG research, NEP 2020, and mental health. You can access the full recording here.
The eight most interactive participants were chosen to receive a printed copy of the compendium. You can also download the free copy of the compendium here.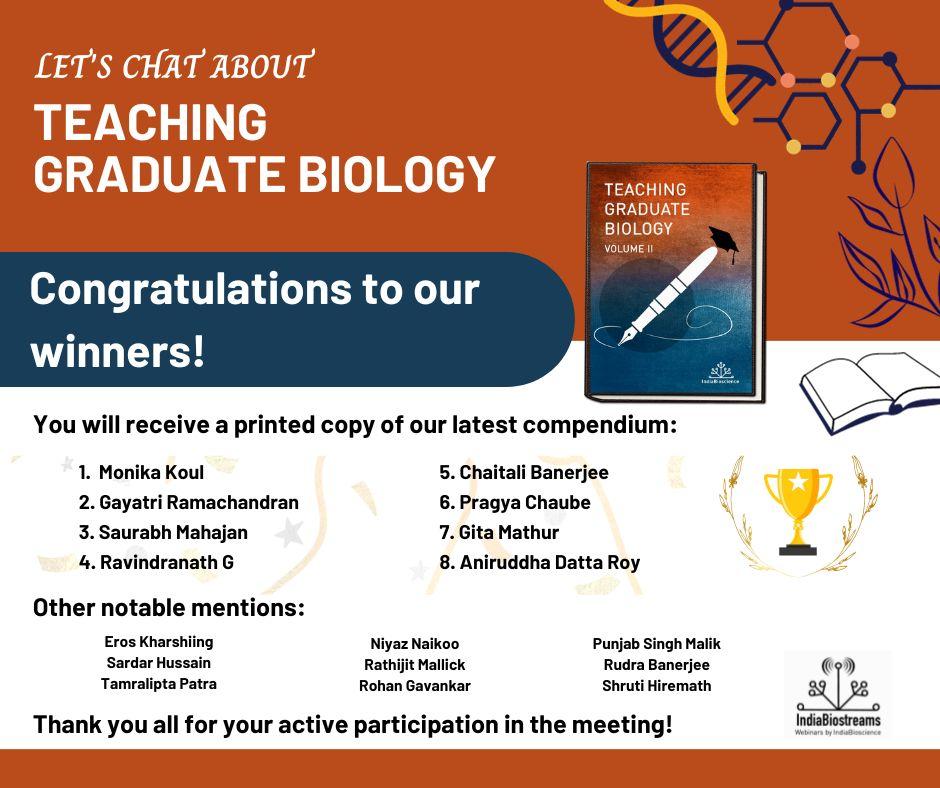 SKILL BUILDING
'Crafting your Career' workshops at RYIM Lucknow and Srinagar
We conducted a 'Crafting Your Career' (CYC) workshop for Masters' students, PhD and postdoctoral researchers at RYIM Lucknow and RYIM Srinagar. We are grateful to Taylor and Francis for supporting the book prizes for our CYCs at RYIMs across India.
The CYC program was started at IndiaBioscience in 2019, with a goal to raise awareness among life science students and postdoctoral researchers about the different science careers in India and to help them develop skills to navigate career paths.
Do you want us to conduct this workshop at your institute? Write to us hello[at]indiabioscience[dot]org.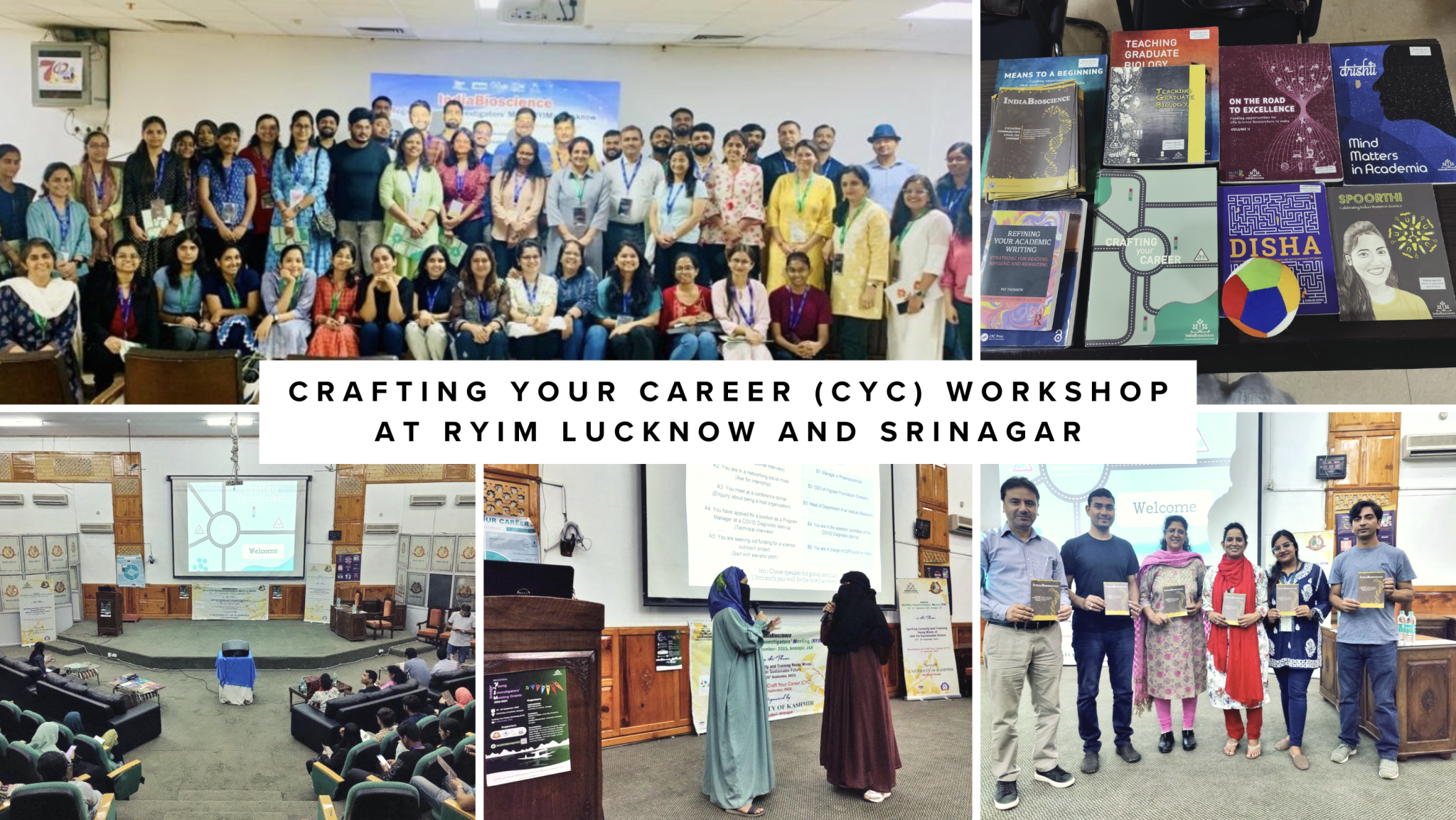 New e-book: Facilitating Post-PhD Careers in the Life Sciences
Our newly published resource titled, "Facilitating Post-PhD careers in the life sciences'', discusses the lack of information and awareness related to career opportunities after a PhD, and outlines steps, including the establishment of career development cells, to facilitate these transitions. You can download the free e-book here. We look forward to your feedback!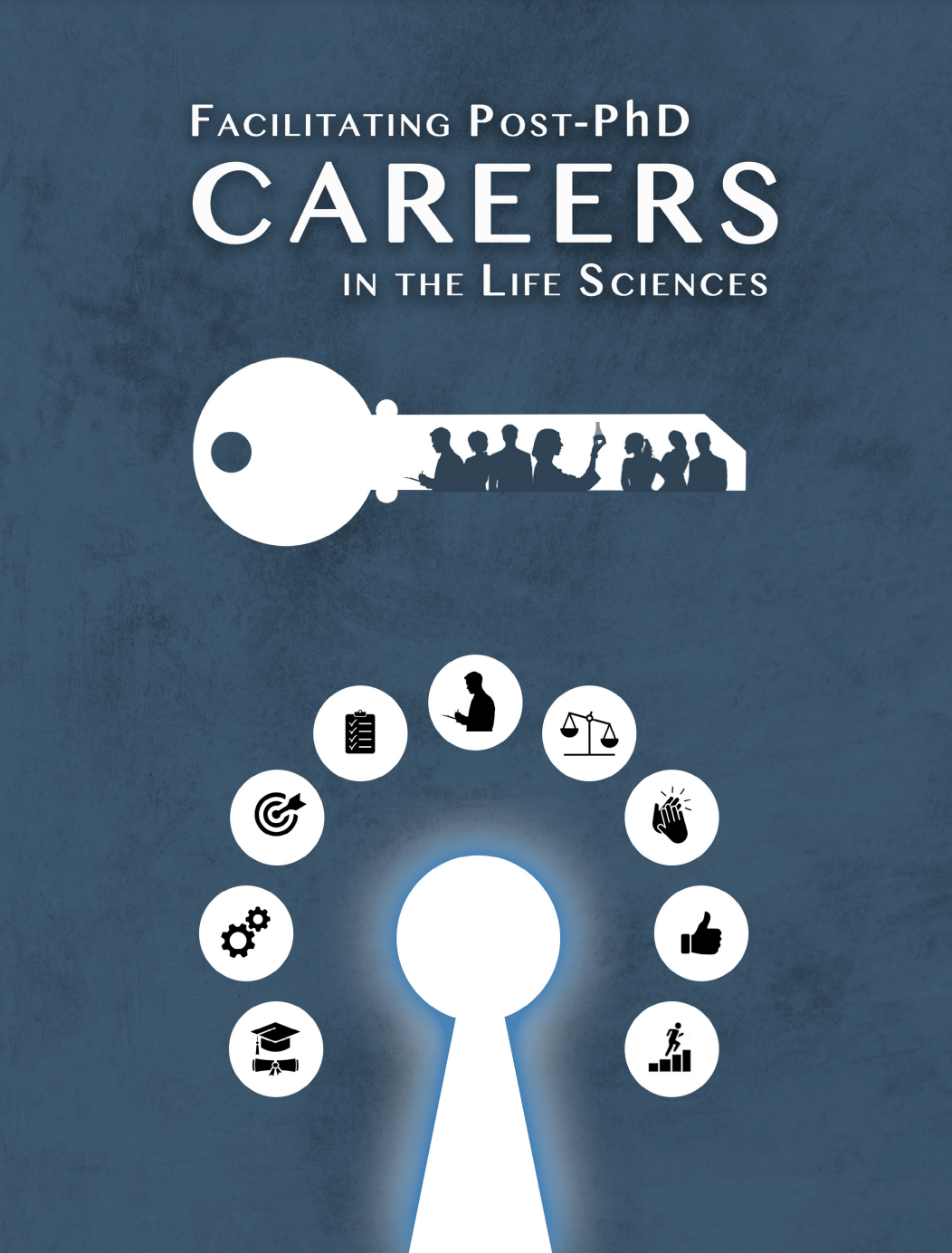 SCIENCE COMMUNICATION
In our science communication vertical, we published several columns and news articles last month.
Scroll down to get a glimpse of these articles below!
COLUMNS
Back to the Future! Our Odyssey
Anushka Banerjee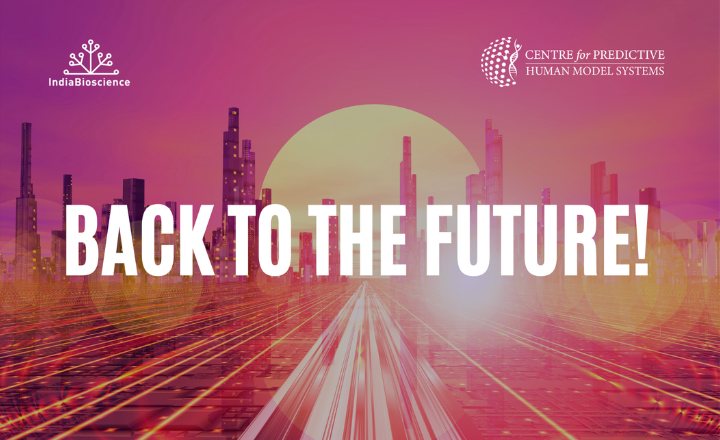 Back to the Future!' is a virtual lab series making advanced biology engaging and accessible for students across India through exciting episodes and interactive discussions. This virtual lab series was awarded the 3rd IndiaBioscience Outreach Grant. This article showcases the team's filmmaking journey, their growth and impact, with plans to continue expanding public awareness of science and research.

A children's science book is born: When an animal lover kid meets Genomics
Samatha Mathew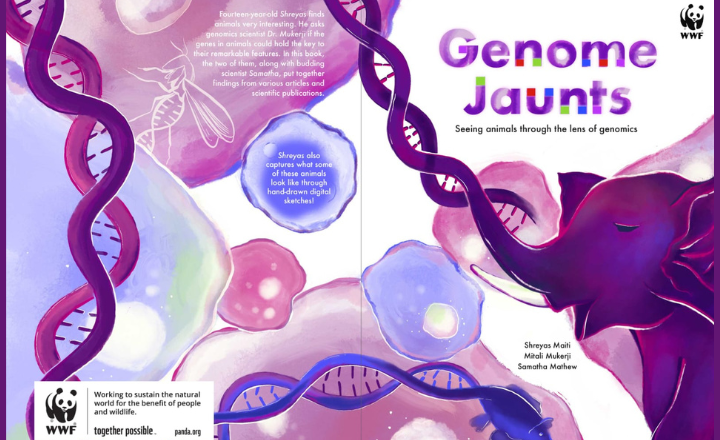 "Genome Jaunts: Seeing animals through the lens of genomics" emerged from a collaboration between an animal enthusiast teenager, a genomics scientist, and a young researcher. This unique science book connects animal behaviour to genetics, guided by the teenager's questions, leading to a refreshing non-anthropocentric perspective, ultimately published by World Wildlife Fund for Nature (WWF)-India to inspire young minds in exploring science and promoting wildlife conservation.
How to foster a culture of open science in research labs?
Debraj Manna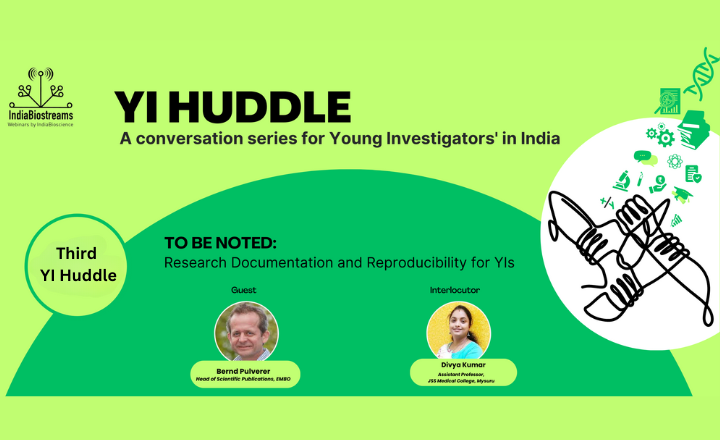 The evolving purpose of research publications has shifted from information sharing to being used as research assessment tools. In today's world, there are challenges in reproducing research findings, which calls for robust research documentation and data sharing. This article highlights the importance of open lab environments and institute-level strategies to enhance research reproducibility.
NEWS
Unmasking the colourful illusions: agamid lizards challenge assumptions on colour change
Debraj Manna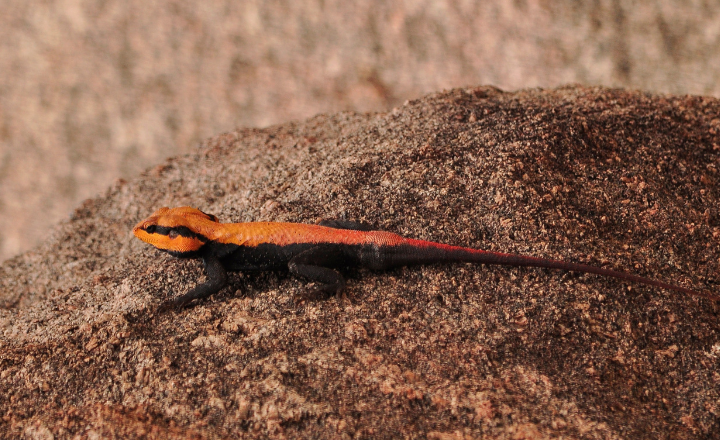 A collaborative study from the Indian Institute of Science, Bangalore, and other institutes, found that agamid lizards display rapid colour change in different contexts, including thermoregulation, communication, and stress. The massive range of colours in these species opens up new questions on the whys, hows, and whens of this colour change.
A new mouse model to study musculoskeletal genetic disorders
Gargi Deshmukh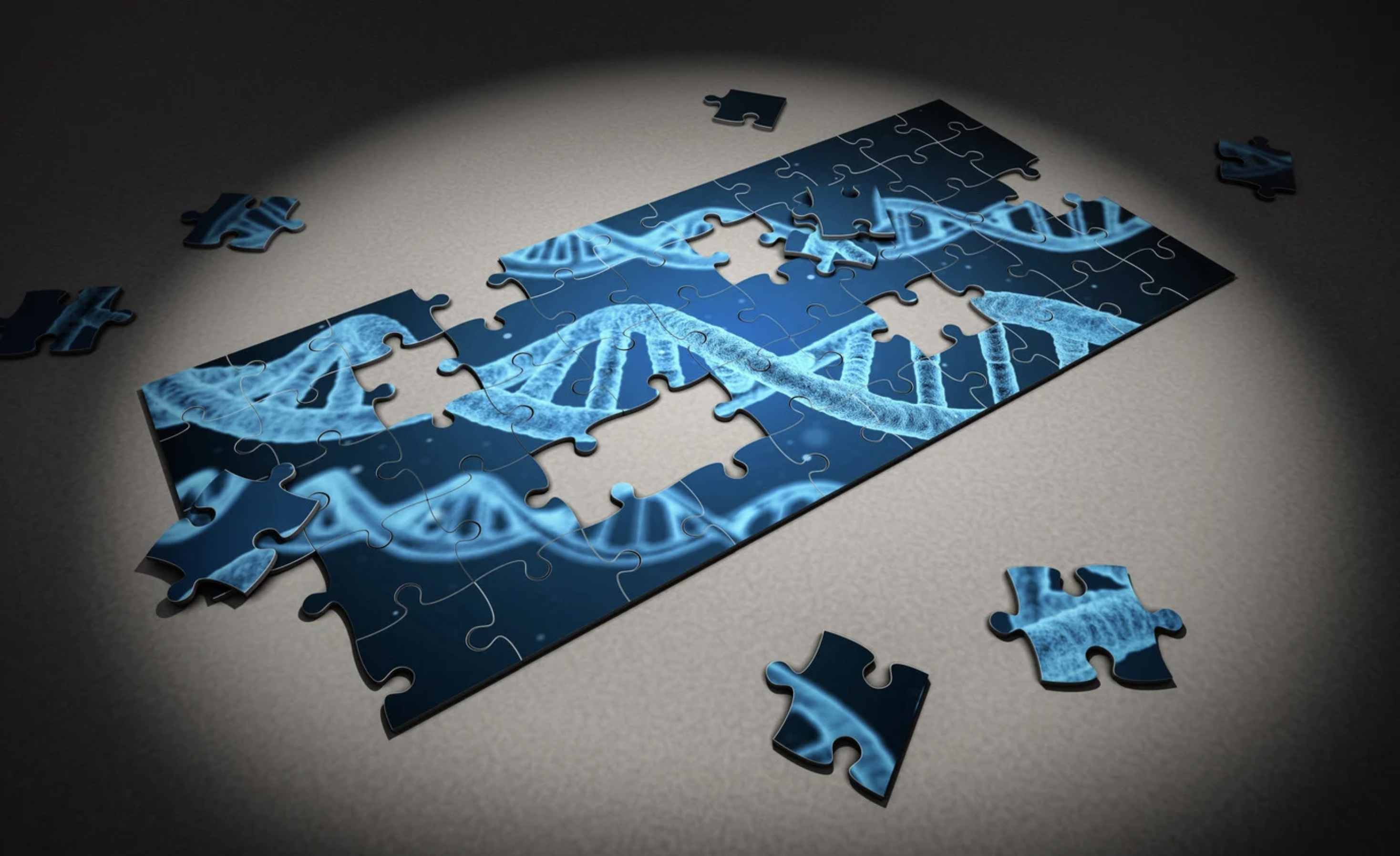 A team of researchers at the Regional Centre for Biotechnology (RCB), Faridabad created a mouse model with a deleted MYH3 gene to study congenital musculoskeletal disorders. They found that the loss of this gene led to traits resembling spondylocarpotarsal synostosis syndrome (SCTS) in adult mice, shedding light on MYH3-associated conditions. This work holds promise for understanding rare genetic disorders.

Novel ideas in science outreach receive the 4th IndiaBioscience Outreach Award
Navodita Jain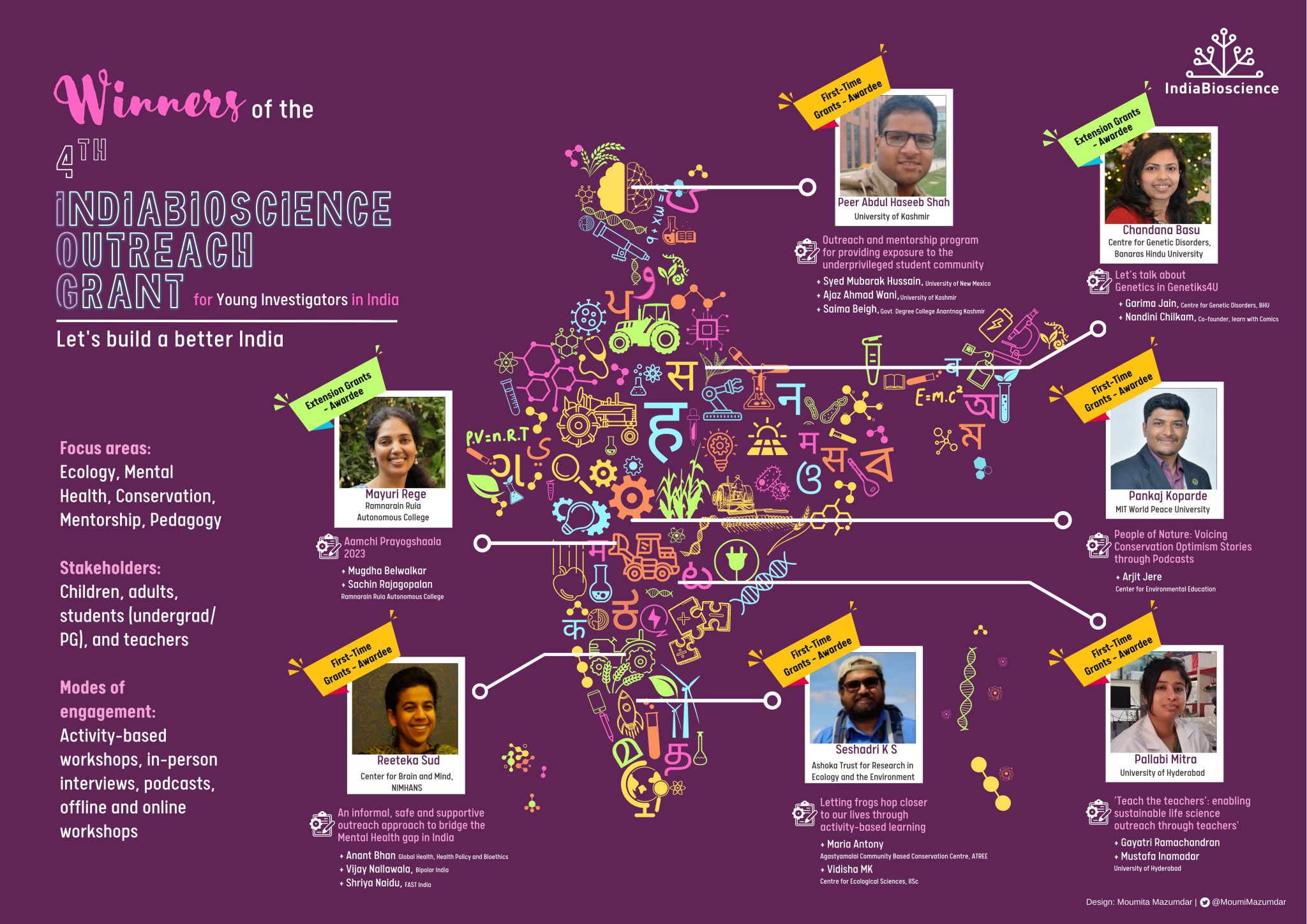 The 4thIndiaBioscience Outreach Grants (IOG) aims to amplify public engagement and science outreach efforts, fostering a broader impact on scientific communication in India. Winners include engaging students and amphibian enthusiasts through interactive games, promoting mental health awareness, mentoring students in Jammu and Kashmir, hosting a conservation-focused podcast, and enhancing scientific education for teachers.
Being curious about curiosity
Ankita Rathore & Manasvi CM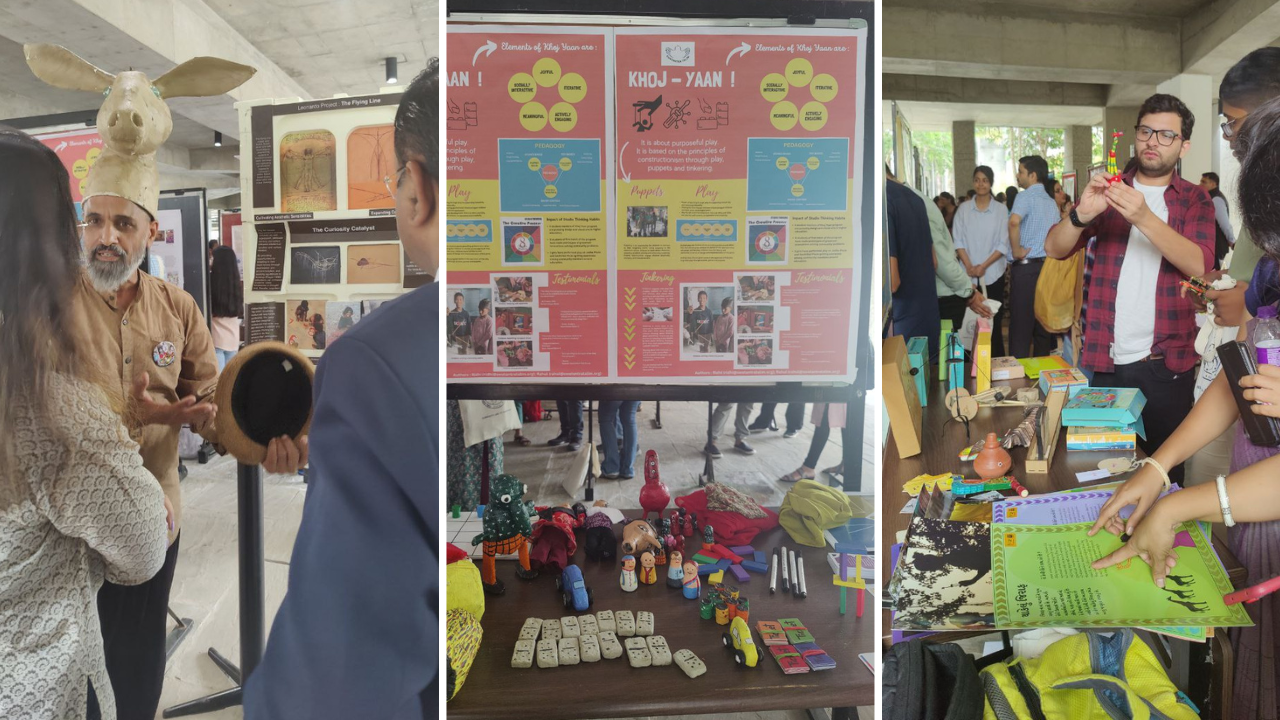 The Curiosity Conference at the Indian Institute of Technology Gandhinagar (IITGN) explored the social and intellectual aspects of curiosity, emphasising its role in education, research, and creativity. Speakers discussed how curiosity can be nurtured among students, the use of educational technology, and the challenges in the Indian education system. The two-day event also featured a Curiosity Exhibition celebrating art, science, creativity, and the enduring spirit of inquiry that unites us all.

DATA AND POLICY
#PolicyWednesday on first Wednesday of every month
We are starting a new initiative to engage policy enthusiasts in our community! On the first Wednesday of every month, we will post a question for you on all our social media handles. We invite you to post your answers, see responses by others, and enjoy the conversation.
The prompt for October is the Anusandhan National Research Foundation Bill, 2023: The ANRF bill has recently passed in the parliament. How do you expect it to change research funding in India? What should be the crucial points in implementing ANRF in the country?

You can post your answer on Twitter, Facebook, LinkedIn, or Instagram.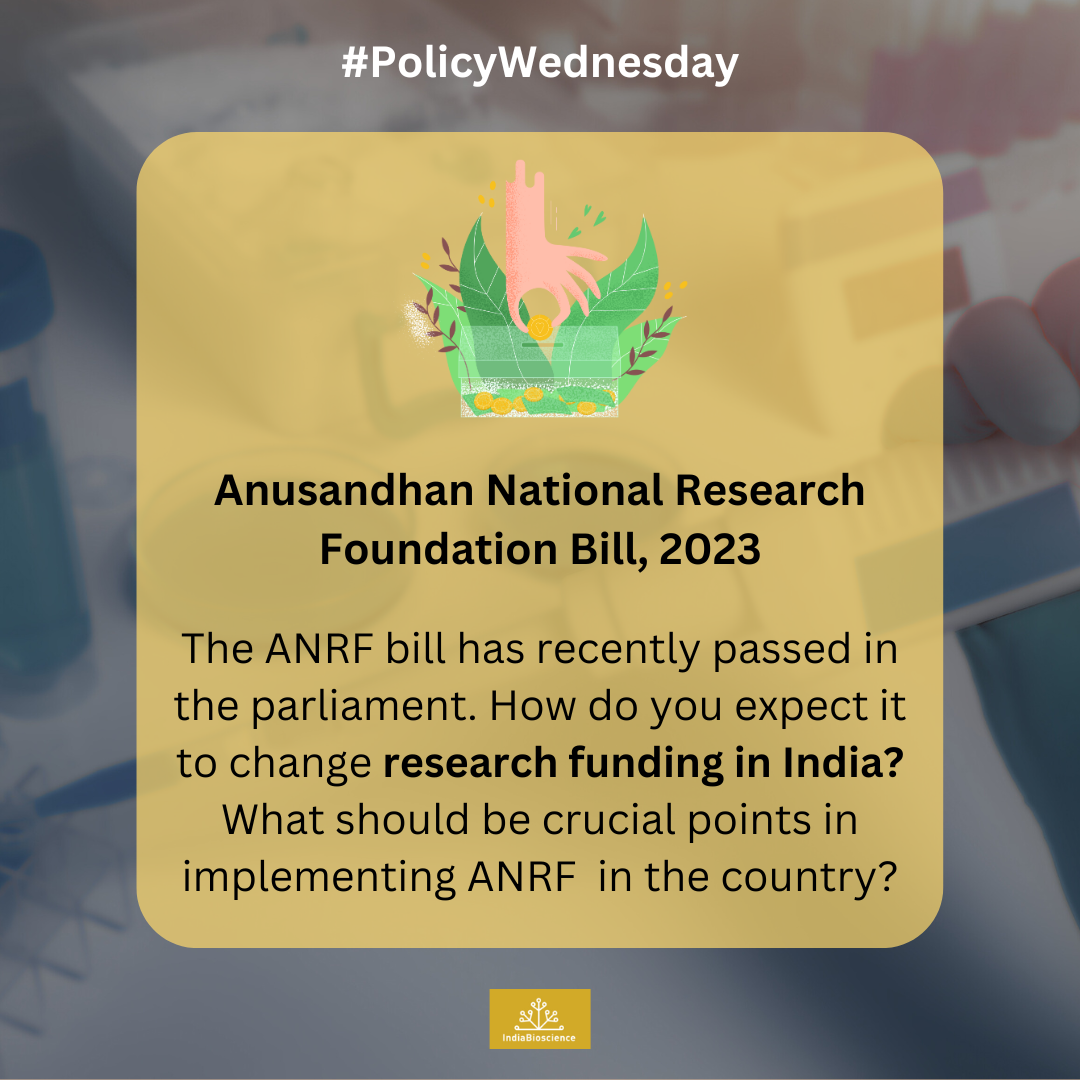 EDUCATION
Tales of the jungle: An attempt to integrate art and science
Tamralipta Patra & Tara Kiran Kurre
The National Education Policy 2020 emphasises the need for a multidisciplinary approach in higher education to enable holistic learning. In this article, Tamralipta Patra and Tara Kiran Kurre, faculties of Teacher Education in the School of Arts and Sciences, Azim Premji University write about a course in which undergraduate students explore the topics of biodiversity and human-nature conflicts in India through the folk art forms of the country and other creative works.

Unlocking the power of education research: Transforming learning for tomorrow
G. K. Harish Balaji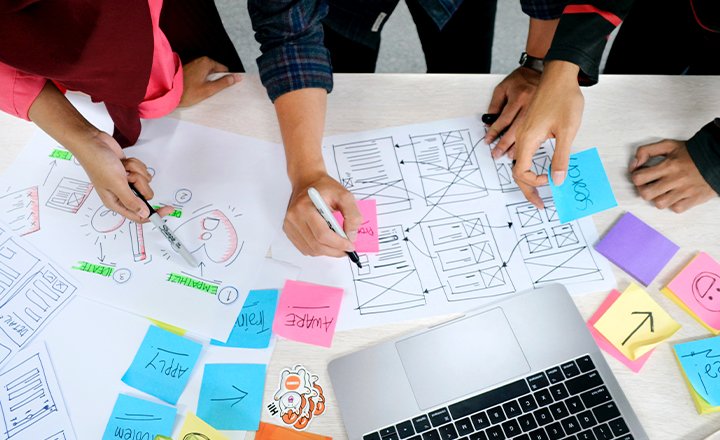 This article embarks on a journey through education research, focusing on higher education, especially in the context of college-level biology education. It also addresses education research in general, emphasising its significance and challenges, with a particular focus on the landscape in India.
#EDUCATORSMONDAY on last Monday of every month
This is the second post from our latest initiative to engage college biology educators on social media, called #EducatorsMonday. On the last Monday of every month, we will post a question for you on all of our social media handles. We invite you to post your answers, see responses by others, and enjoy the thread of conversation. The question for September is: Which is your favourite article in Teaching Graduate Biology Vol-II?

Post your answer on Twitter, Facebook, LinkedIn or Instagram.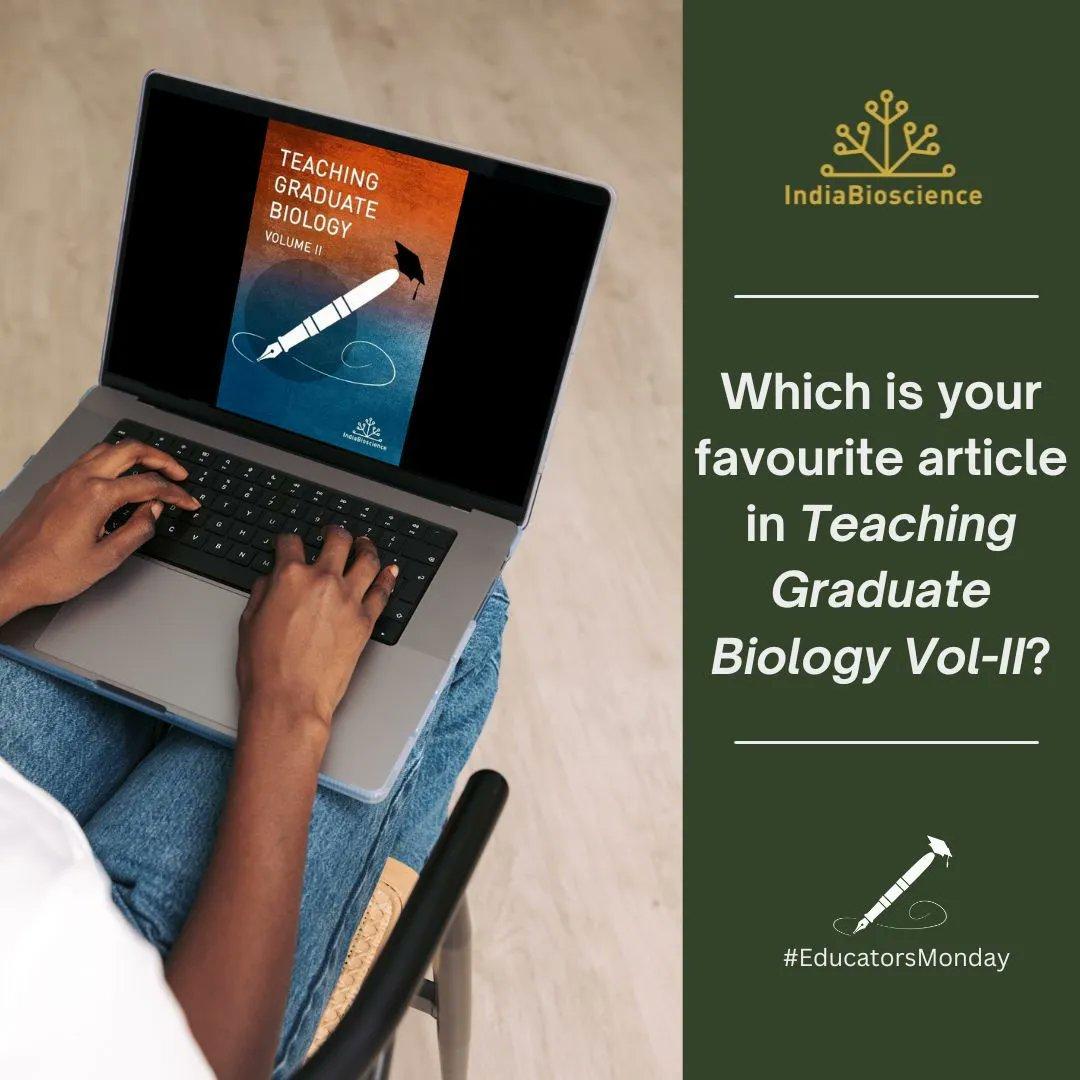 OTHER ACTIVITIES AT INDIABIOSCIENCE
Ankita Rathore, Program Manager - Science Communication delivered a guest lecture at IISc, Bengaluru
Last month, Ankita Rathore, Program Manager - Science Communication, delivered a guest lecture to masters students on the topic of 'Science Communication' as part of the course 'Opportunities and Extensions in Life Sciences' at the Indian Institute of Science (IISc), Bengaluru. Ankita interacted with the masters students, providing insights into diverse career pathways beyond the conventional MSc-PhD-Academia trajectory.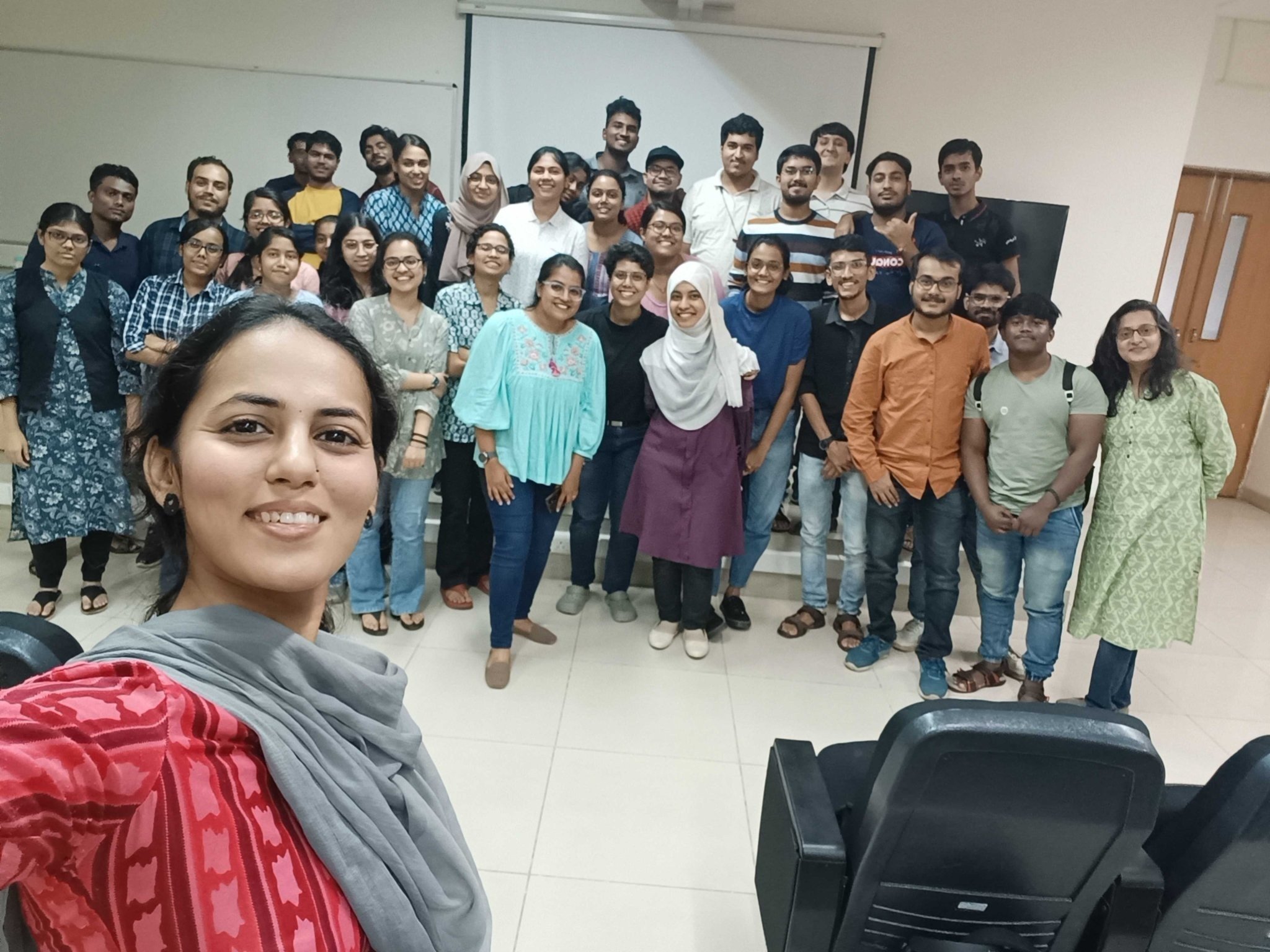 DEI Infographic by IndiaBioscience: 'Tenets of our Laboratory'
To celebrate the uniqueness of 'Diversity, Equity, Inclusion' (DEI) in India's scientific landscape, we created a DEI poster titled "Tenets of our Laboratory" and distributed 50 posters to labs across India. We are grateful to all who participated in this giveaway and shared selfies/pictures with the poster on social media with us.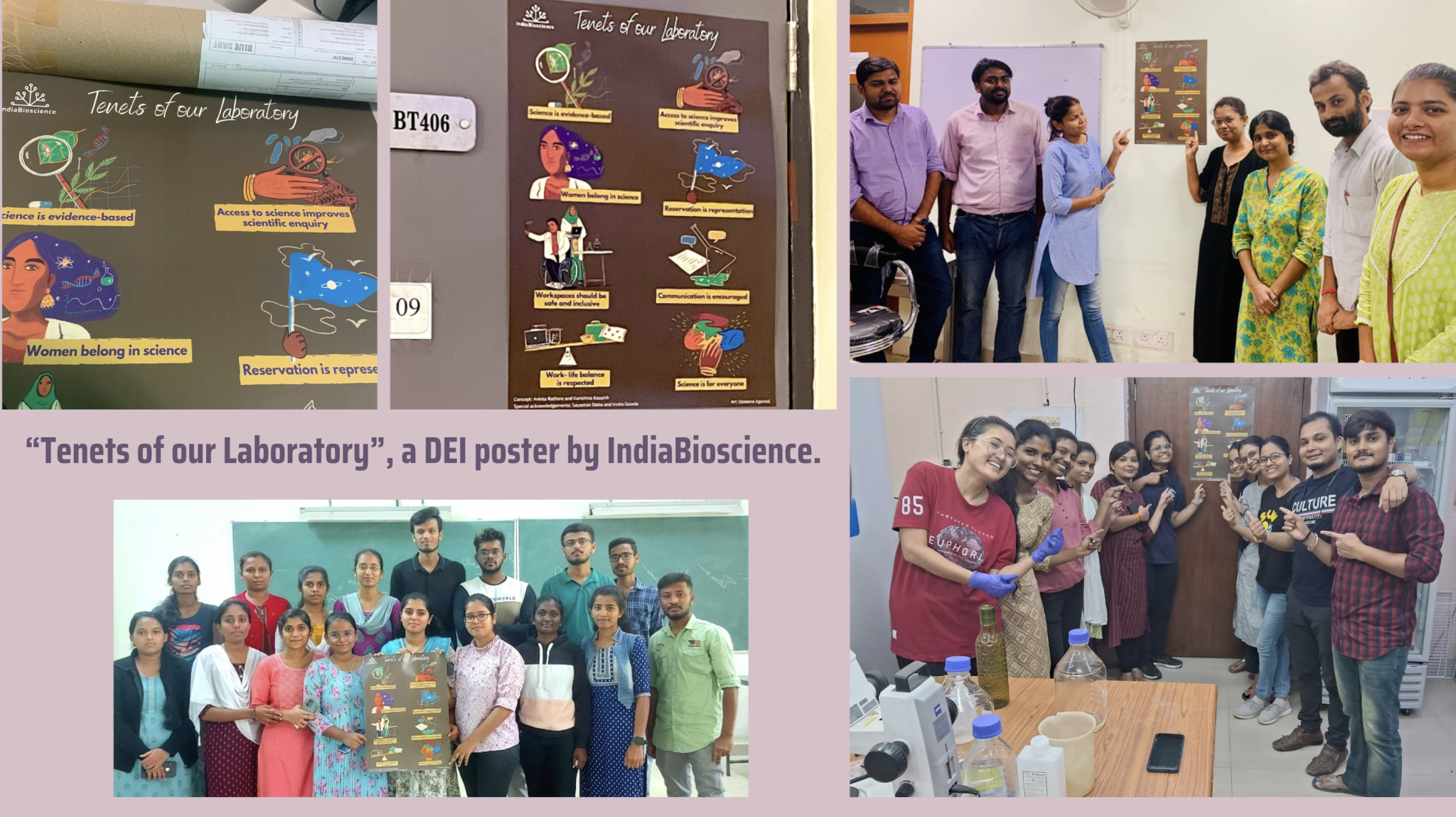 You can still download a copy of this poster for your lab.

Jobs, Events, Grants and Fellowships
For Jobs, Events, Grants and Fellowships visit our website. You can also subscribe to our dedicated Jobs and Internships newsletter here.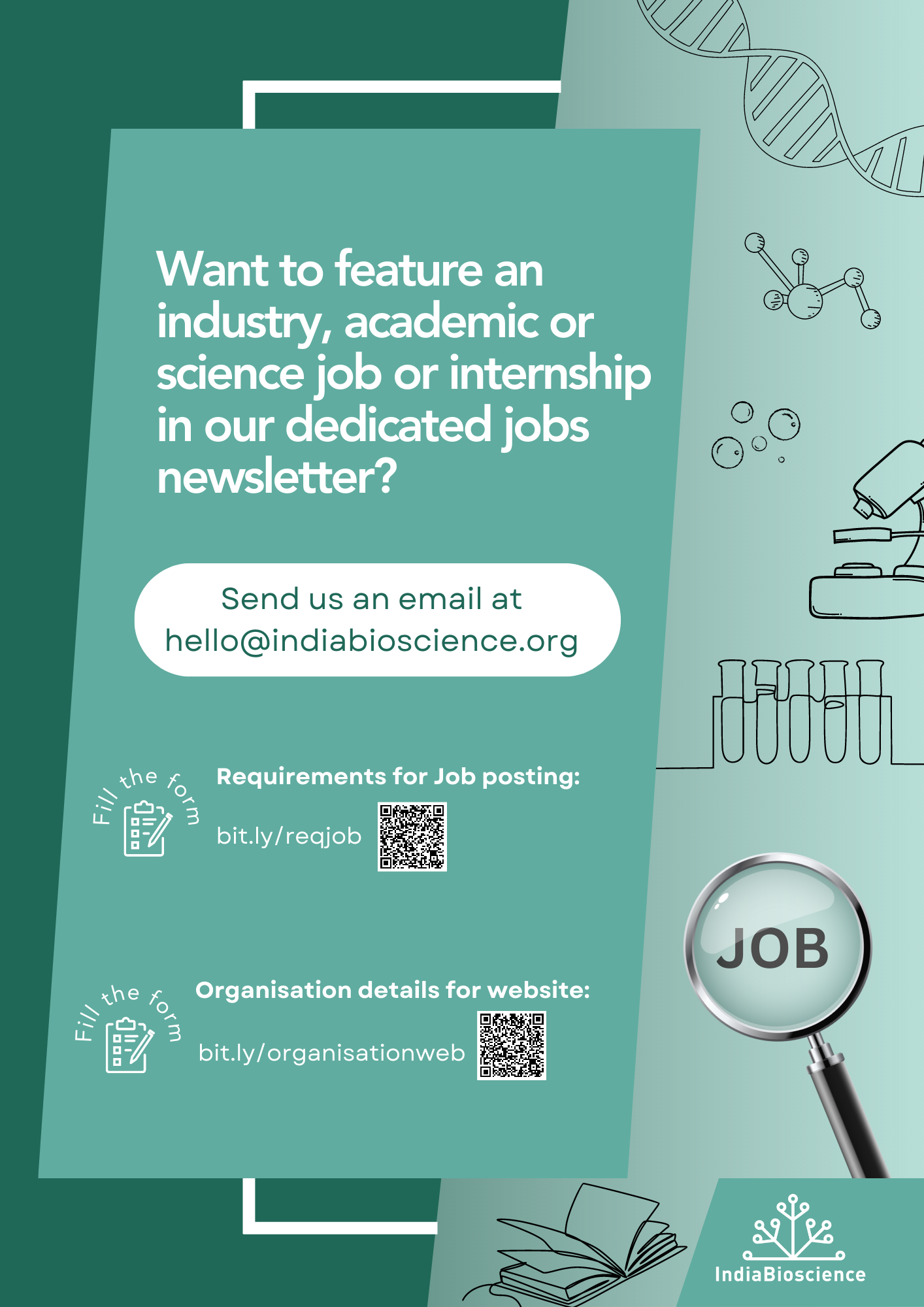 Signup for Jobs and Internships newsletter