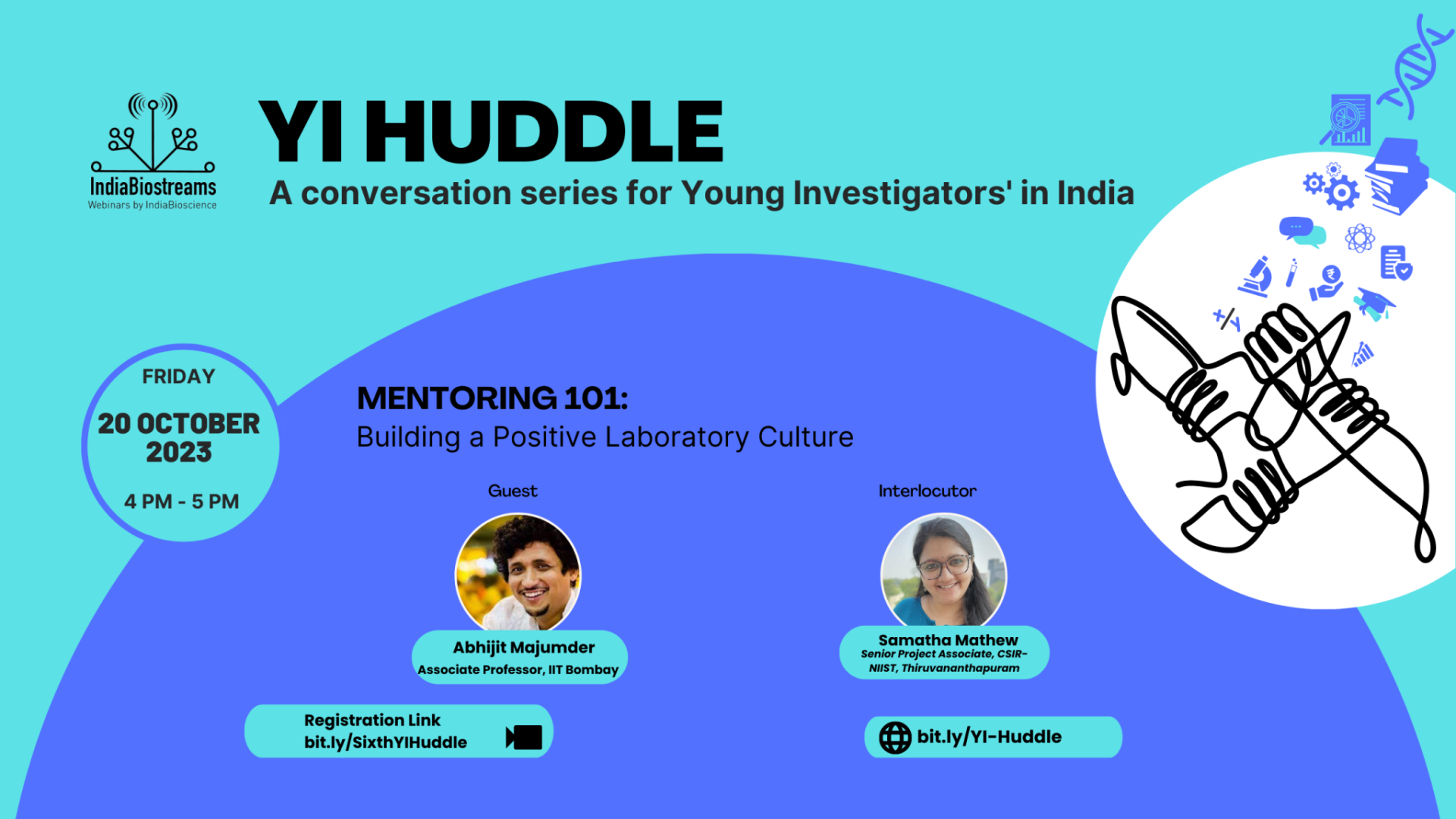 YI Huddle 6
Mentoring 101: Building a positive lab culture
In the sixth webinar of this series titled ​'Mentoring 101: Building a positive lab culture' with Abhijit Majumder (IIT Bombay) and Samatha Mathew (CSIR-NIIST, Thiruvananthapuram), we will talk about:
Mentoring basics

Challenges and Difficult Conversations

Seeking solutions and opportunities

Active listening

Work-life boundaries

DEI in lab environments
Date- 20 October 2023
Time- 16:00 to 17:00 IST


This webinar series is intended for Young Investigators in India but is open to all. For the registration link, click here. We look forward to engaging with you!

Abhijit Majumder

Samatha Mathew

Former PhD student at CSIR IGIB, Delhi/ currently Senior Project Associate at CSIR NIIST (National Institute for Interdisciplinary Science and Technology), Thiruvananthapuram.

Send us your questions or suggestions at hello@​indiabioscience.​org