The Crafting Your Career (CYC) program started at IndiaBioscience in 2019. Its goal was to raise awareness among life science students and postdoctoral researchers about the different science careers in India, to help them identify their true calling and develop skills to navigate their career paths with confidence. Earlier this year, we did a survey to assess its impact on the participants of the program and received an overwhelming response. Here is the story of the genesis of CYC and its impact.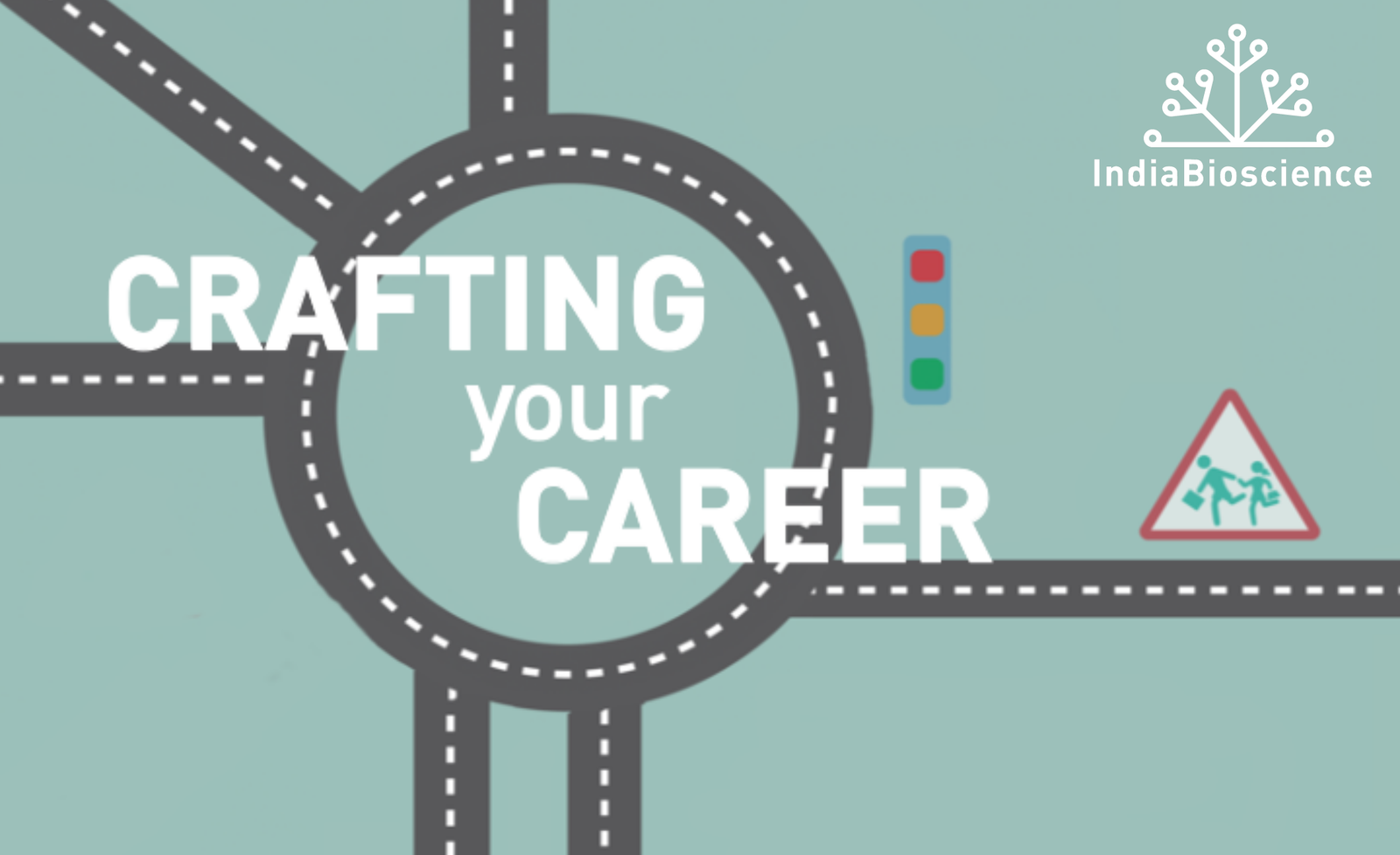 One fine Friday morning in 2018, armed with an idea, I invited my then colleagues Lakshmi Ganesan and Shreya Ghosh for a cup of coffee. Little had I (or should I say we) known back then that we would end up creating something valuable for the community and receiving an overwhelming response.
Sitting in the canteen of the National Centre for Biological Sciences, Bengaluru, we talked about how the scientific ecosystem in India is growing and how more opportunities than ever are present today for those who wish to build their careers in science. We discussed how there is a dire need for professionally guiding students to navigate their careers and how more awareness needs to be created about diverse career paths that are available for students post their degree in science.
All three of us had transitioned into career paths of our choice post degrees in science and felt very strongly about this. Also, we were certain that there is nothing ​'alternate' or ​'lateral' about choosing a non-academic career path. We consciously took a decision to not use the word ​'alternate' or ​'lateral' during our workshops but to call all possible career paths simply ​'science careers'.
We were in agreement that aspects like building skills, networking, preparing CVs/​Resumes, researching career options, finding role models, displaying professionalism and developing a strong sense of work ethics are a few elements of crafting one's career that are often missing from the curriculum in our formative years. Thus students struggle when they leave the safety nets of their alma mater and venture into the real world that is rife with tough competition and requires one to present their best self forward.
We consciously took a decision to not use the word ​

'

alternate' or ​

'

lateral' during our workshops but to call all possible career paths simply ​

'

science careers'.

We also felt that it would be important for the young students to listen and interact with folks who have already navigated diverse career paths following their passion and therefore decided to have talks by various science professionals as part of these sessions.

We decided to put together a module that will touch upon the above-mentioned aspects of a career journey. Over the next 2 – 3 months, the three of us would sit down together every Friday morning, brainstorm ideas, and slowly, our module ​"Crafting Your Career" (CYC) began to emerge.

Before we realized it, we were ready with four hours' worth of workshop material targeting participants right from the undergraduate to PhD/​postdoc level, and covering the requisite tools, knowledge, and information that one must possess for navigating a career path in science.

We successfully delivered the first workshop at the Regional Centre for Biotechnology (RCB), Faridabad in 2019, and there was no looking back. Based on the feedback received, we continued to revise and evolve our module and travelled across the country conducting workshop after workshop, before the pandemic struck. We transformed the workshop into an online format post March 2020, delivered in the form of webinars. Till now, we have conducted 7 offline workshops and 6 online webinars.
One of the mandates at IndiaBioscience is skill-building within the scientific community in India. As a part of this, we also developed and distributed career resources for students and science professionals, using both online and offline means. The Crafting your Career (CYC) workshops and webinar series also have been one of our key efforts towards this direction. As a part of this vertical, we also developed and distributed career resources like Careers in Science, Disha — A Career Resource Book for Life Science and Biotechnology Students and Academia-Industry Transitions — 10 things to know before you make the move. We also recorded the essence and salient features of each module into conversation-style podcasts that were released under the IndiaBiospeaks banner.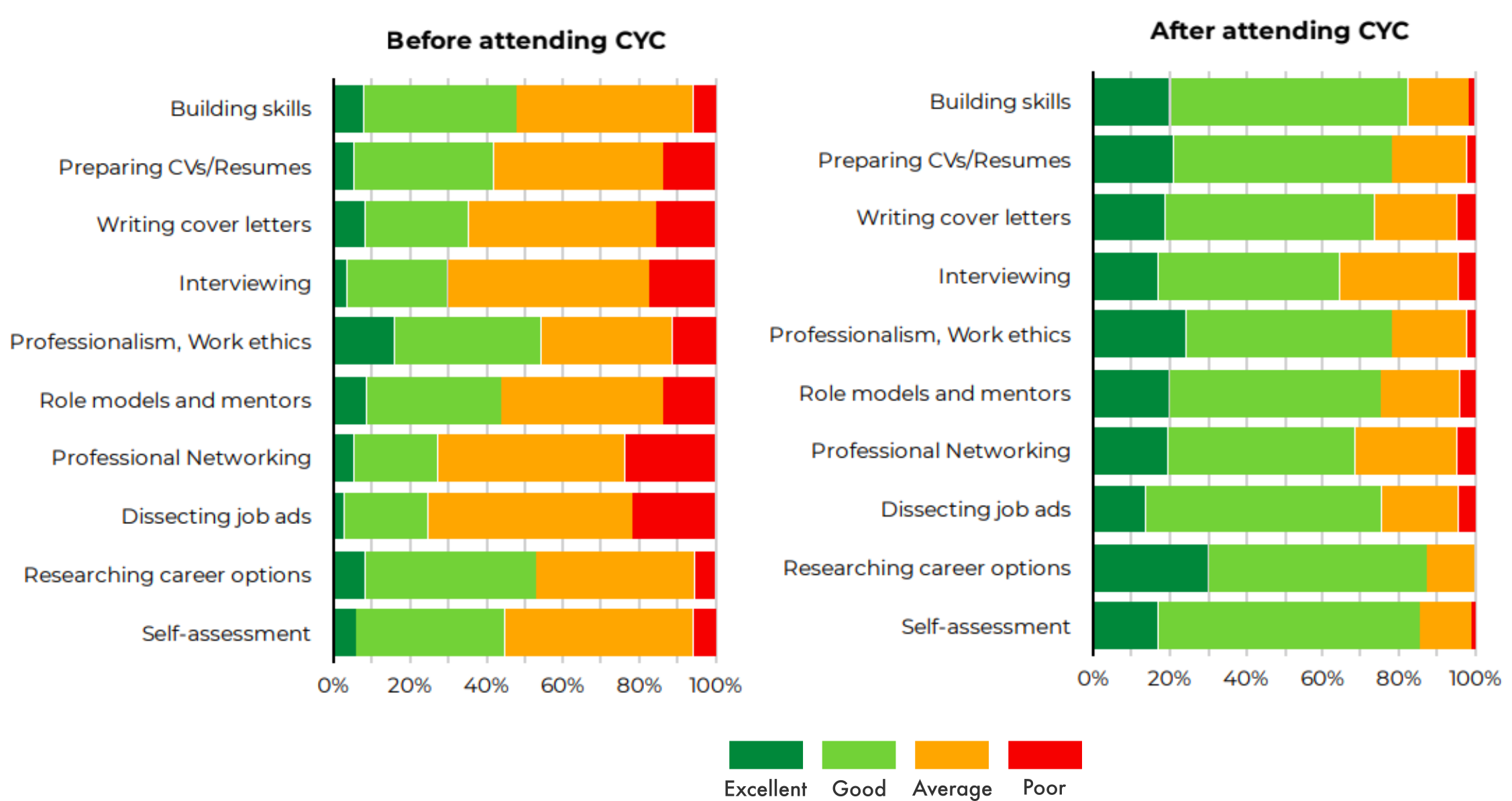 Having completed the CYC workshops and webinar series in February 2021, we came up with a survey whose results (e.g., Fig. 1) are presented in the following document. Through this survey, we wished to understand whether these workshops and the webinar series have had an impact on the career choices, overall awareness, and/​or professional development of the attendees. We also wanted to understand the specific ways in which we have made an impact and learn what we can do to further improve future editions of these sessions.
We were pleased to see the overwhelmingly positive response from the community of participants, many of whom felt that attending the ​"Crafting your Career" workshops/​webinars had been a turning point in their career. As we move into the next phase of our activities, we hope to use the feedback and the insights from this survey to inform our future initiatives. We welcome you to read the report summarizing our main findings, which can be freely downloaded here. We thank all the participants of our workshops for their wholehearted engagement and we hope to continue working on increasing career awareness within the scientific community with our motto of ​"Engaging Communities, Enabling Change".