From the IBS Desk
Dear Reader,
Hope you have signed up for the 2 exciting online events coming your way in the next few days and weeks.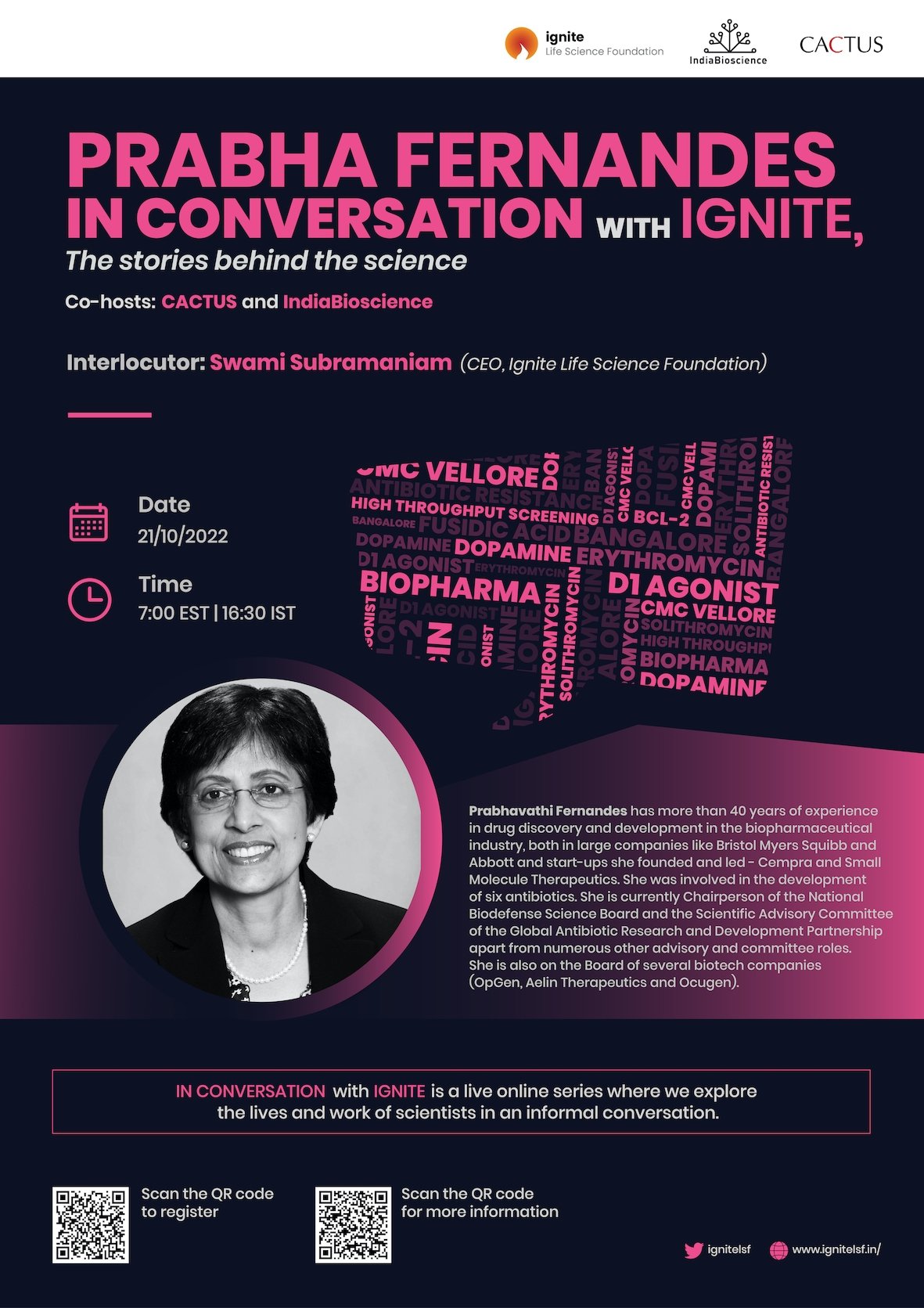 On 21 October, we are hosting Prabhavathi Fernandes IN CONVERSATION with IGNITE, in partnership with Cactus Communications and Ignite Life Science Foundation. Fernandes is the Chairperson of the National Biodefense Science Board (NBSB), US and the Scientific Advisory Committee of the Global Antibiotic Research and Development Partnership (GARDP). This is the 5th conversation in a series of online live events that explores the lives and works of scientists through an informal chat. Click here to register.


Keep your warm coats ready as it's going to get very cold! On 15 November, we in partnership with IUBS will bring you the 4th webinar of the IUBS Centenary Lecture series, featuring ecophysiologist Yvon Le Maho, who will talk about the new technologies used to investigate Antarctic penguins without disturbing their habitats. Click here to register.


Our life scientists' database is growing! It currently has ~700 life scientists, thanks to all the contributors who chose to be a part of this national database.
The intent of this resource is to map the life scientists in India, and serve as a tool to foster collaborations and cross-disciplinary interactions within the life sciences community.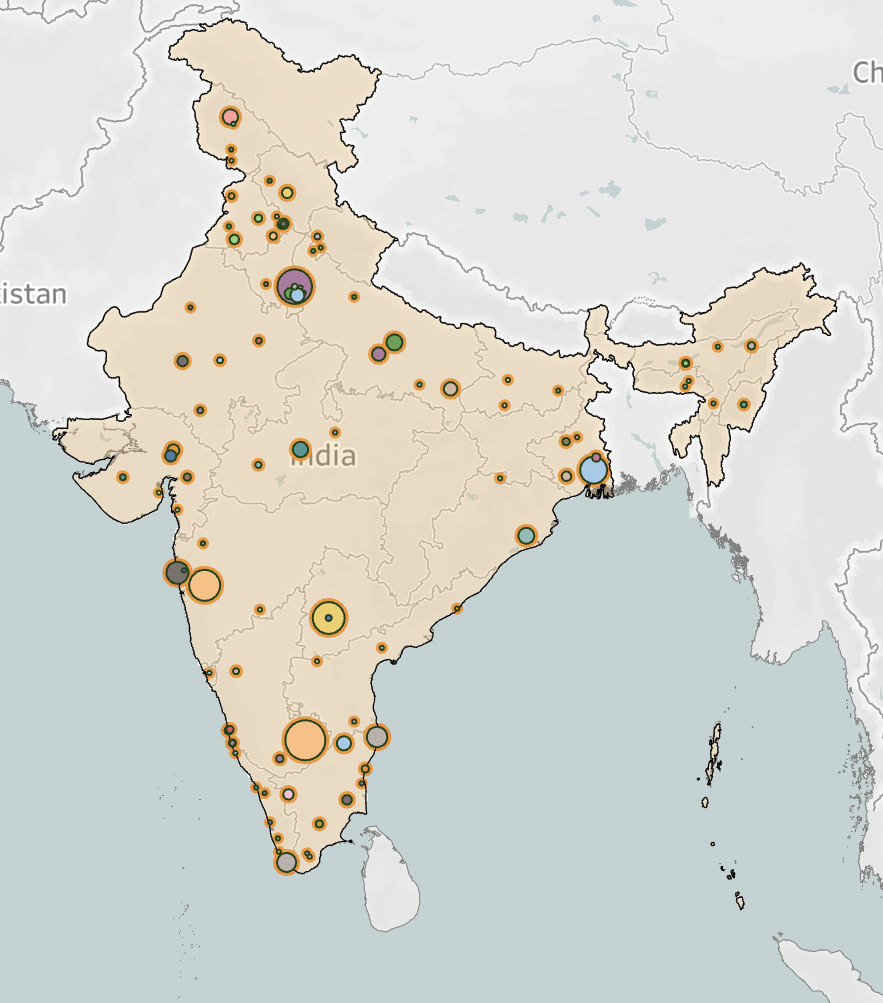 What can you do with this resource?

Use map view to visualise spread and geo-distribution of life scientists in India
Filter data by name, gender, geolocation, affiliation, discipline and model organism
Query the database using a combination of filters to get specific results - Example, ask how many life scientists work in the city of Mumbai in the field of cell biology using fruit fly as a model system? Access further details on the life scientist's work using their lab website / institutional profiles
Add or update your information if you are an independent researcher in the life sciences situated in India
Please click here for more information and to be a part of this interactive database.
What do you think of our activities? Do you wish to partner with us to host an event, workshop, or meeting? We would love to hear from you. Write to us at hello[at]indiabioscience[dot]org. You can also connect with us on Twitter, Facebook, LinkedIn, Instagram, YouTube, and listen to our podcasts on your favourite podcast apps.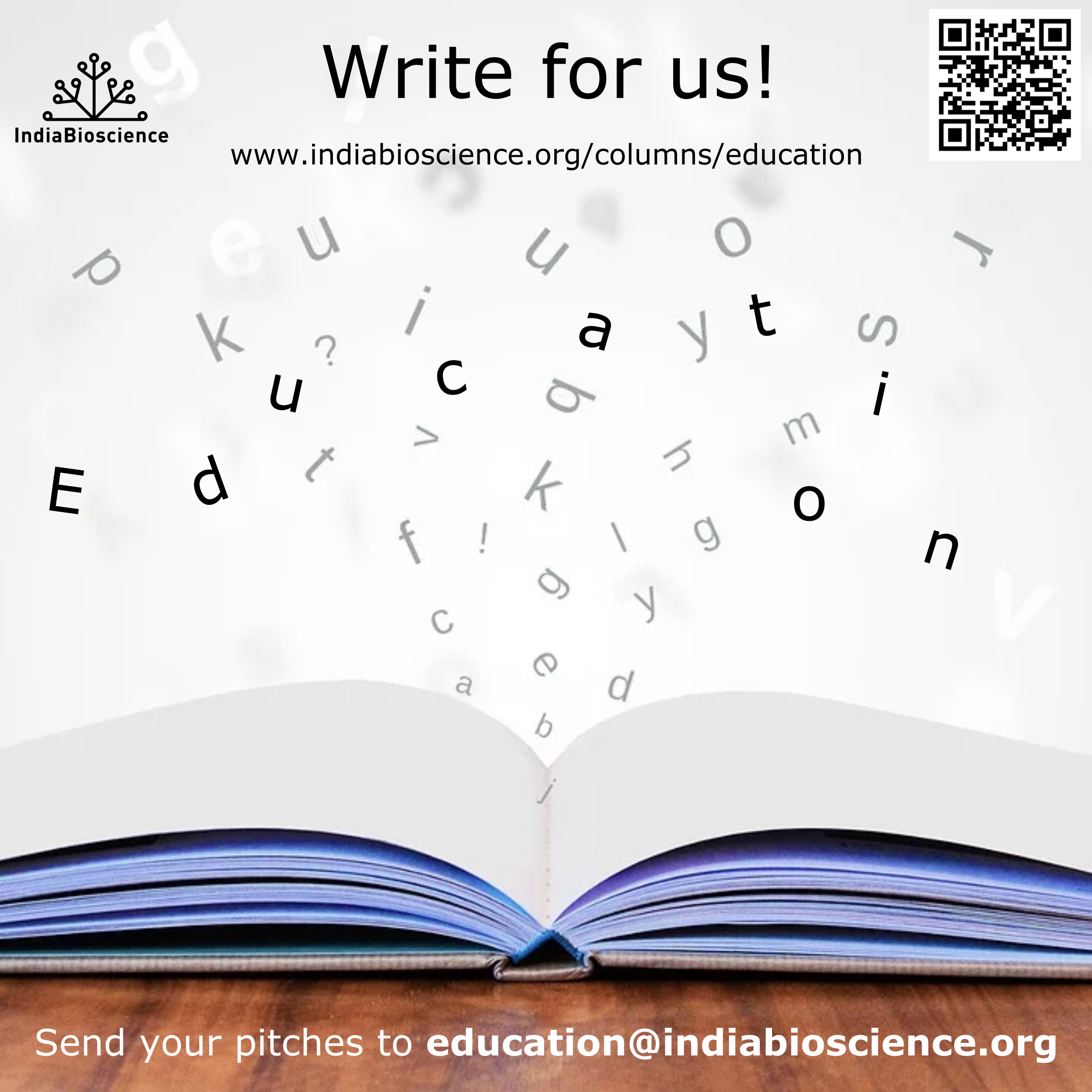 And if you have a flair for writing and a passion for matters of undergraduate and higher education, then we invite you to write for us. Send us your pitch, in ~100-200 words, to education[at]indiabioscience[dot]org.
Before you step away, scroll down for a quick peek into our activities from last month and openings for jobs, grants and events at institutions from across India.

Stay engaged | Enable change.
IndiaBiospeaks: Podcasts by IndiaBioscience
Radio PDF | Laasya Samhita
Laasya Samhita in conversation with Suchibrata Borah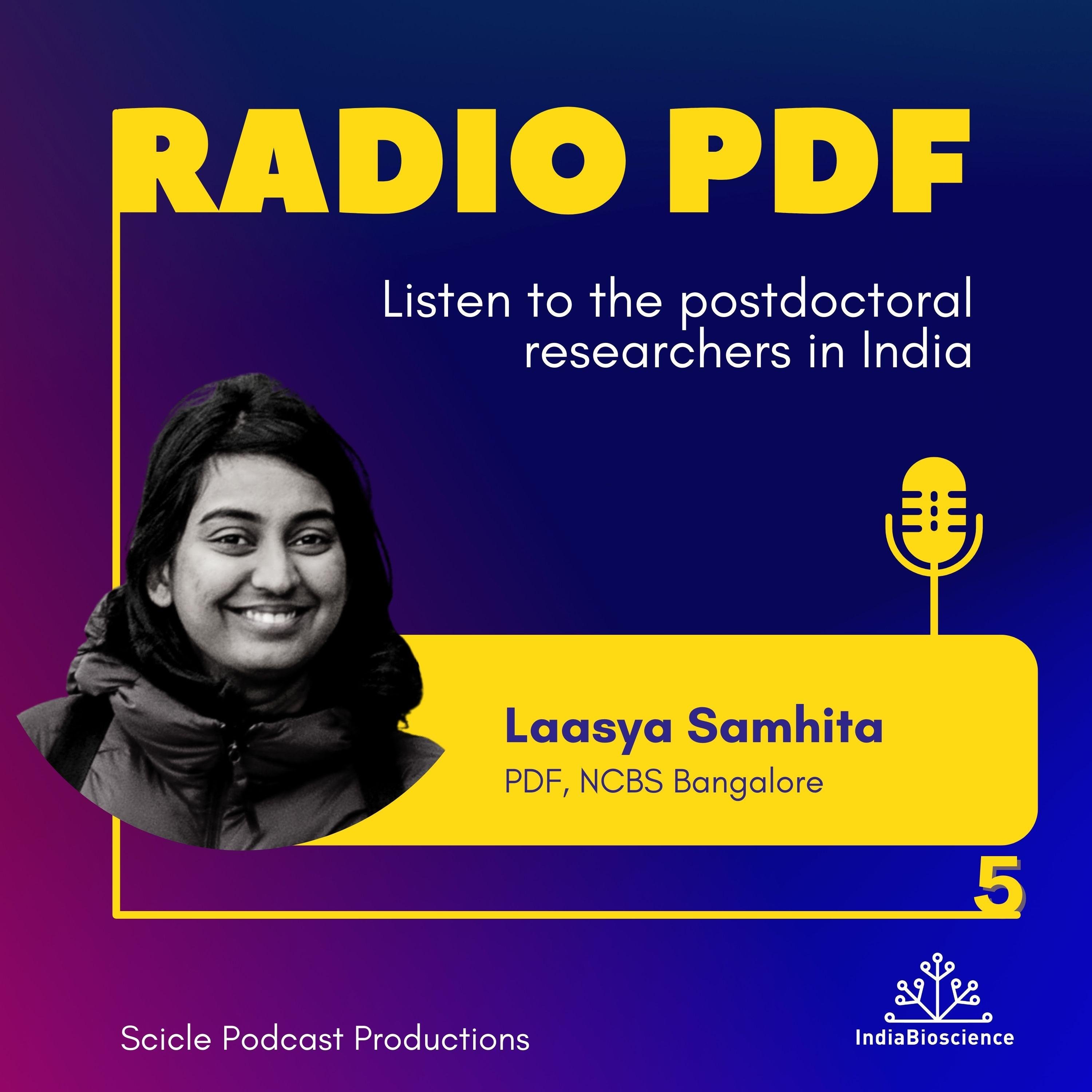 In this episode of Radio PDF, we talked to Laasya Samhita, a former postdoctoral researcher from NCBS, Bengaluru, who has recently joined as an Assistant Professor at Ashoka University.

Rewind Podcast | In Conversation with a Mentor | Season 1
Deepanwita Chattopadhyay, L S Shashidhara, Manju Bansal, RamG Vallath & Sanjay Mishra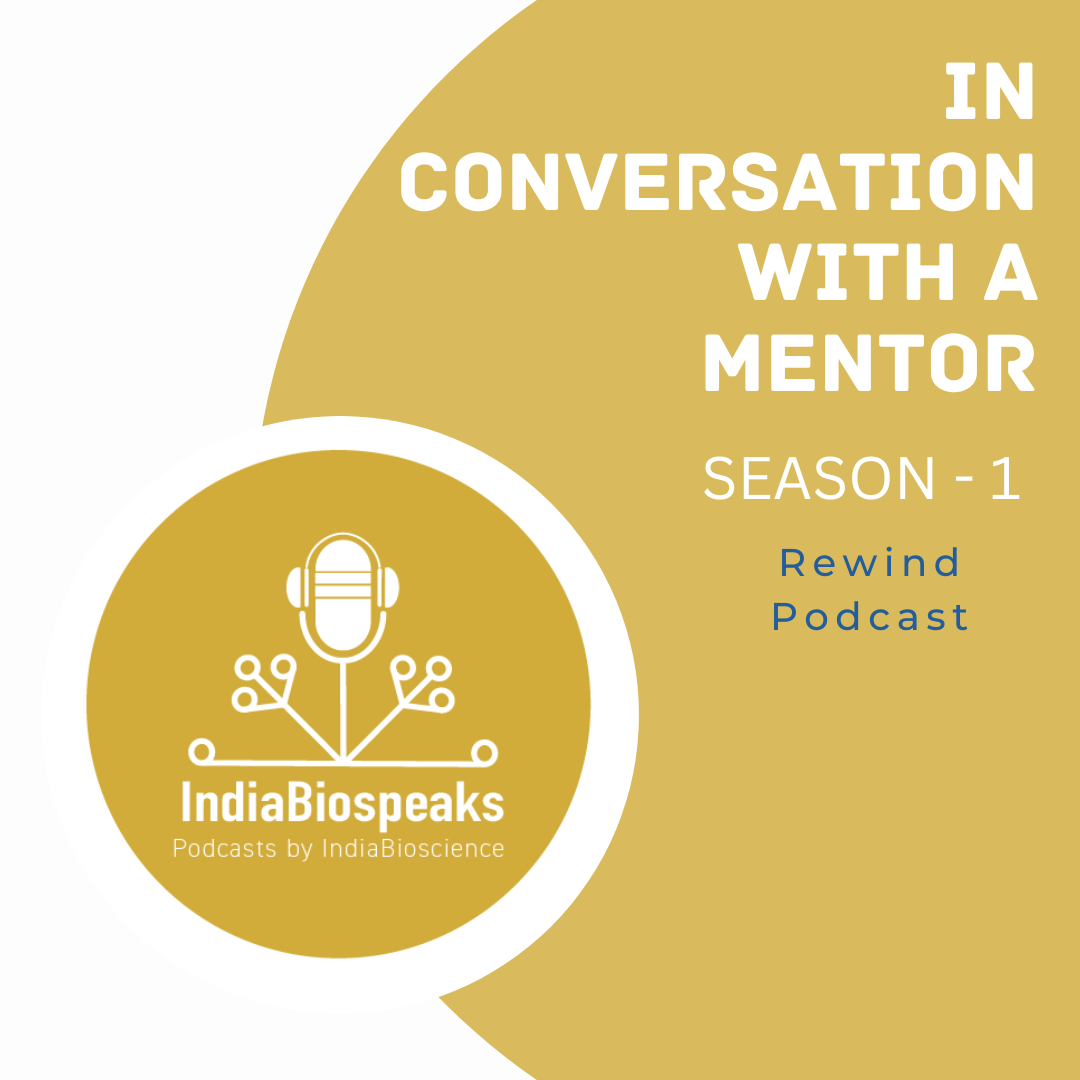 A rewind podcast with hand-picked segments from the five episodes of ICM Season 1, featuring five stalwarts in the life sciences – L S Shashidhara, Deepanwita Chattopadhyay, Sanjay Mishra, Bimalendu B Nath, and Manju Bansal.
More podcasts
Articles
The tigress and her cubs
Yashada Kulkarni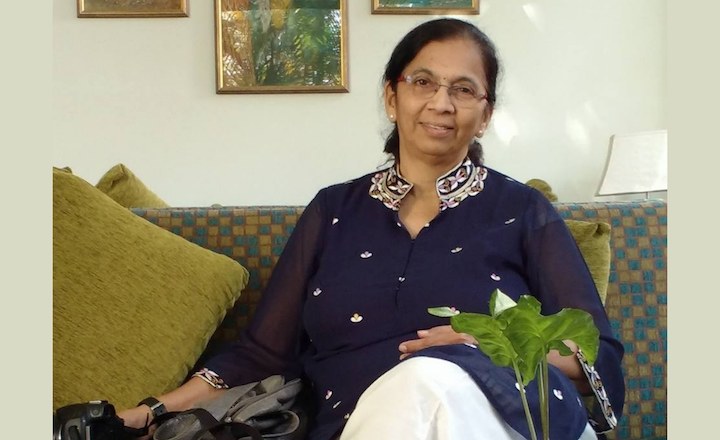 In this article, a student remembers a phenomenal educator, researcher and mentor from her undergraduate days, who inspired generations of students. The author portrays the strong personality of this leader and her lesser-known softer side.
YIM 2022 – Forging bonds (Part 1)
Suchitha Champak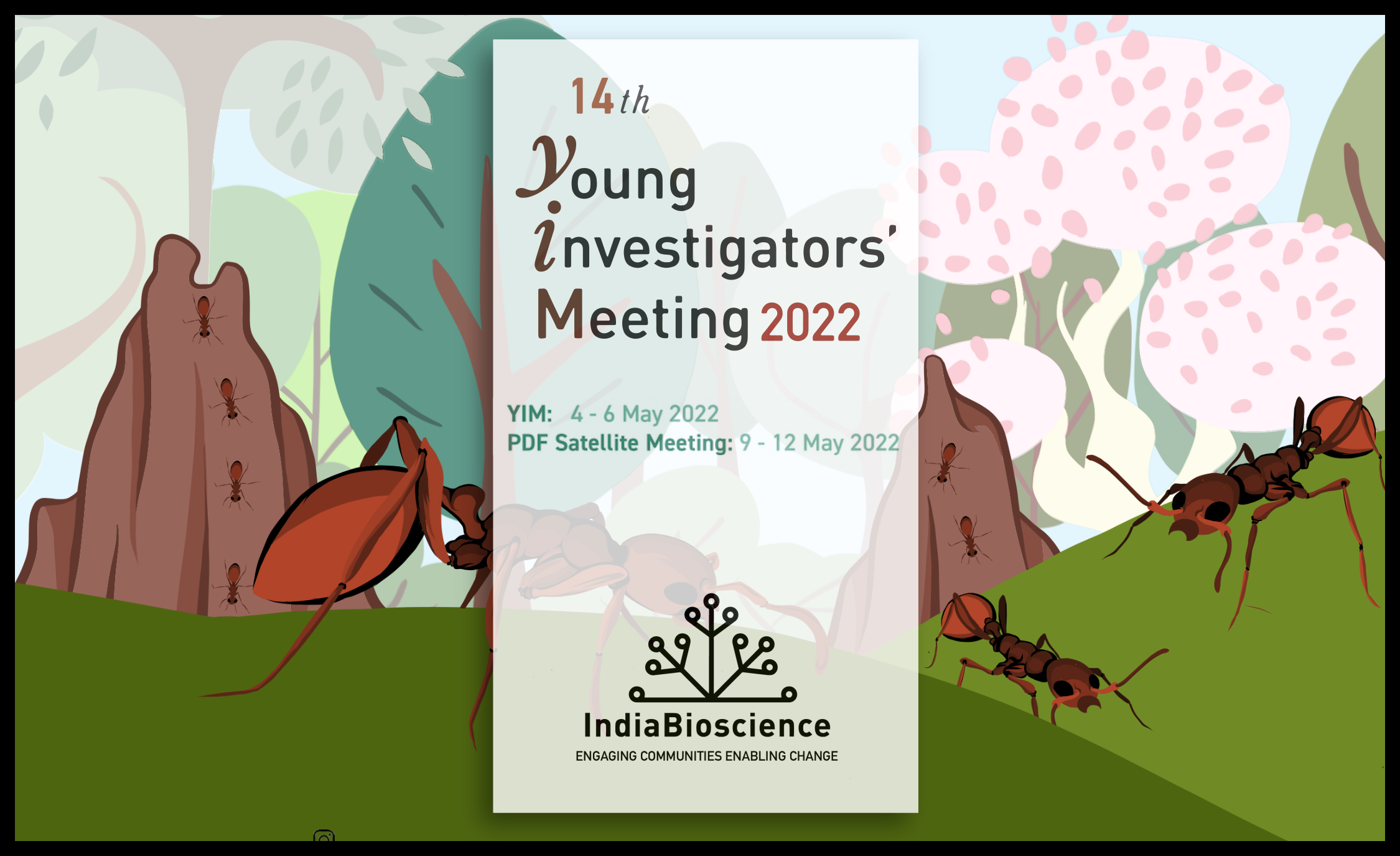 For the past thirteen years, the Young Investigators' Meeting (YIM) — IndiaBioscience's (IBS) annual flagship event — has facilitated young scientists in the life sciences to catapult their scientific careers by providing a platform for networking and mentoring from seniors and experts in their field. This article is the first of a two-part report on this year's event, covering highlights of the three-day YIM proceedings.
YIM 2022 – Forging bonds (Part 2)
Suchitha Champak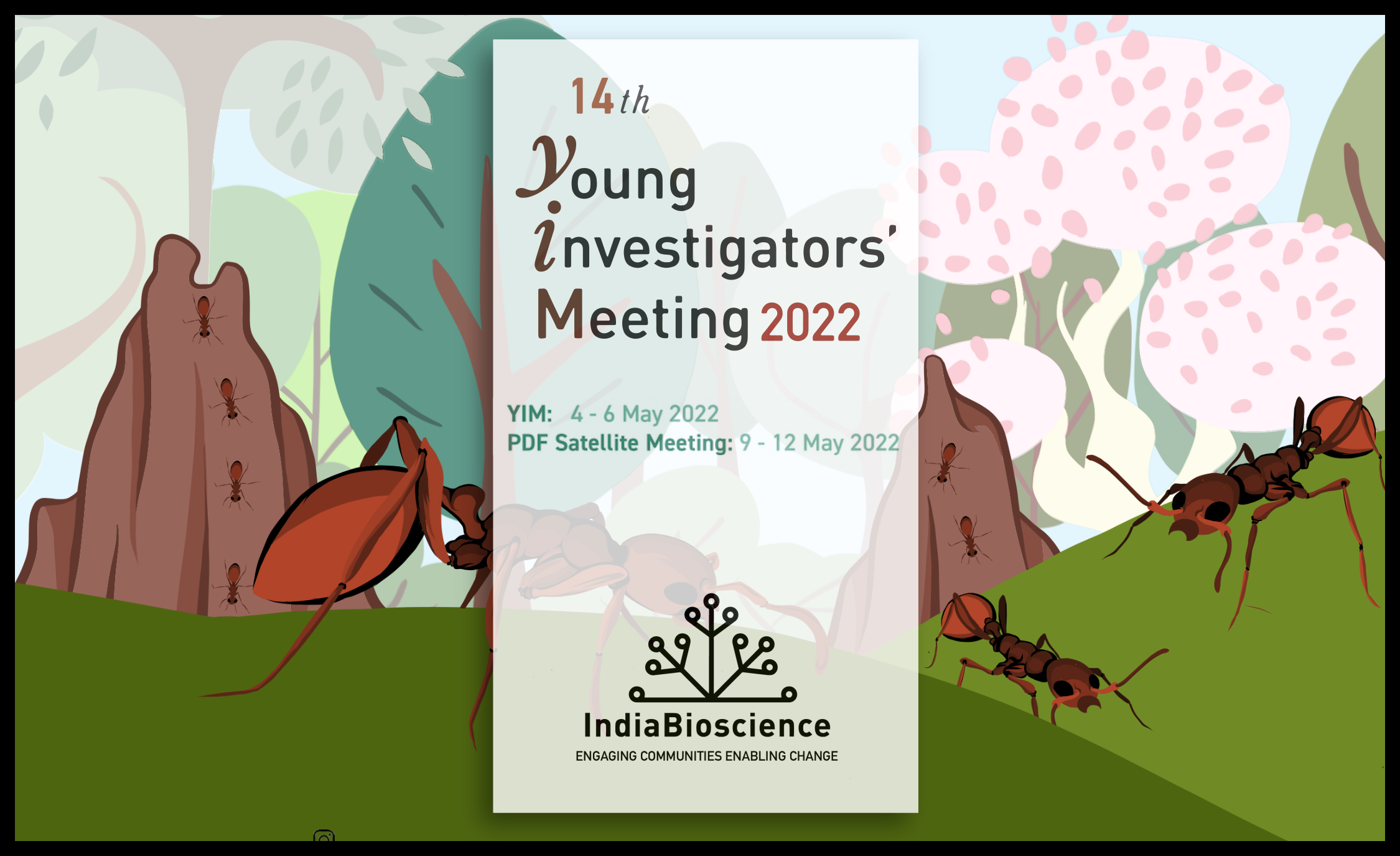 The 14th Young Investigators' Meeting (YIM 2022) was held online from 4-6 May 2022. Sixty young investigators and an equal number of post-doctoral fellows enthusiastically participated and gleaned insights from several senior scientists, guest speakers, panellists and institutional representatives. This article is the second in a two-part series reporting on the proceedings.
What's new in peer review? Initiatives by the academic community
Sunaina Singh
Traditional peer review processes are known for being opaque and long-drawn, causing significant delays in publication and much anxiety to the authors. Thanks to the academic community's efforts, the process is evolving to reduce the time burden and increase transparency and inclusivity. This article describes some of the novel peer review models and their pros and cons.
More articles
FundaySunday
S2 | 02 | Gauri Binayak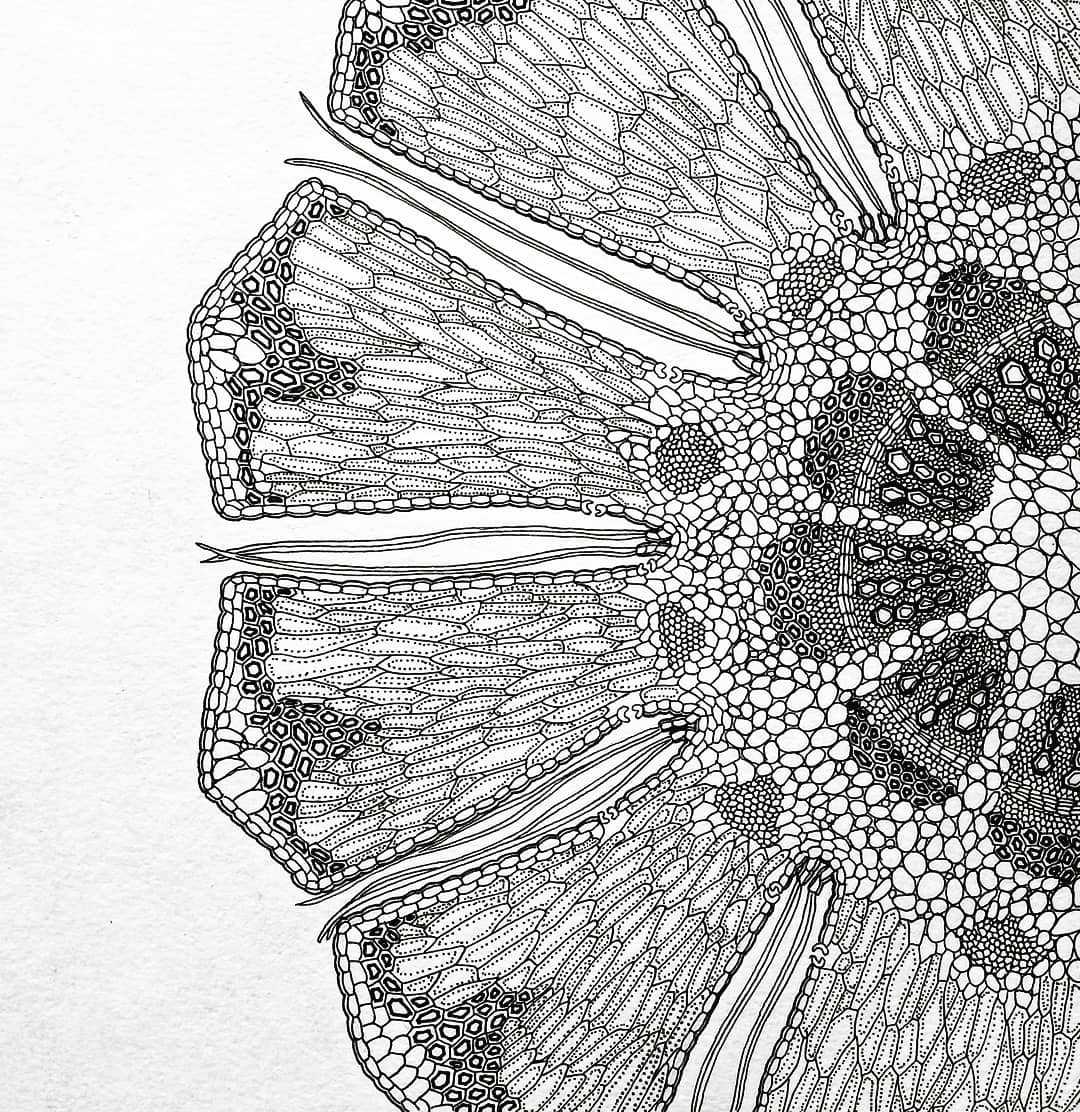 This #FundaySunday entry is by Gauri Binayak, a chemical ecologist who wiretapped plant-insect conversations in her PhD at IISER Pune. She loves writing, creating art, and gardening and hopes to work at the intersection of her passion for science & art! This image is the cross-section of a Casuarina Equisetifolia stem, a tree that carried generations of Onam swings on her college campus. Plant anatomy often resembles mandala art, and according to Gauri, it is deeply meditative to draw them!
S2 | 03 | Durga Mahor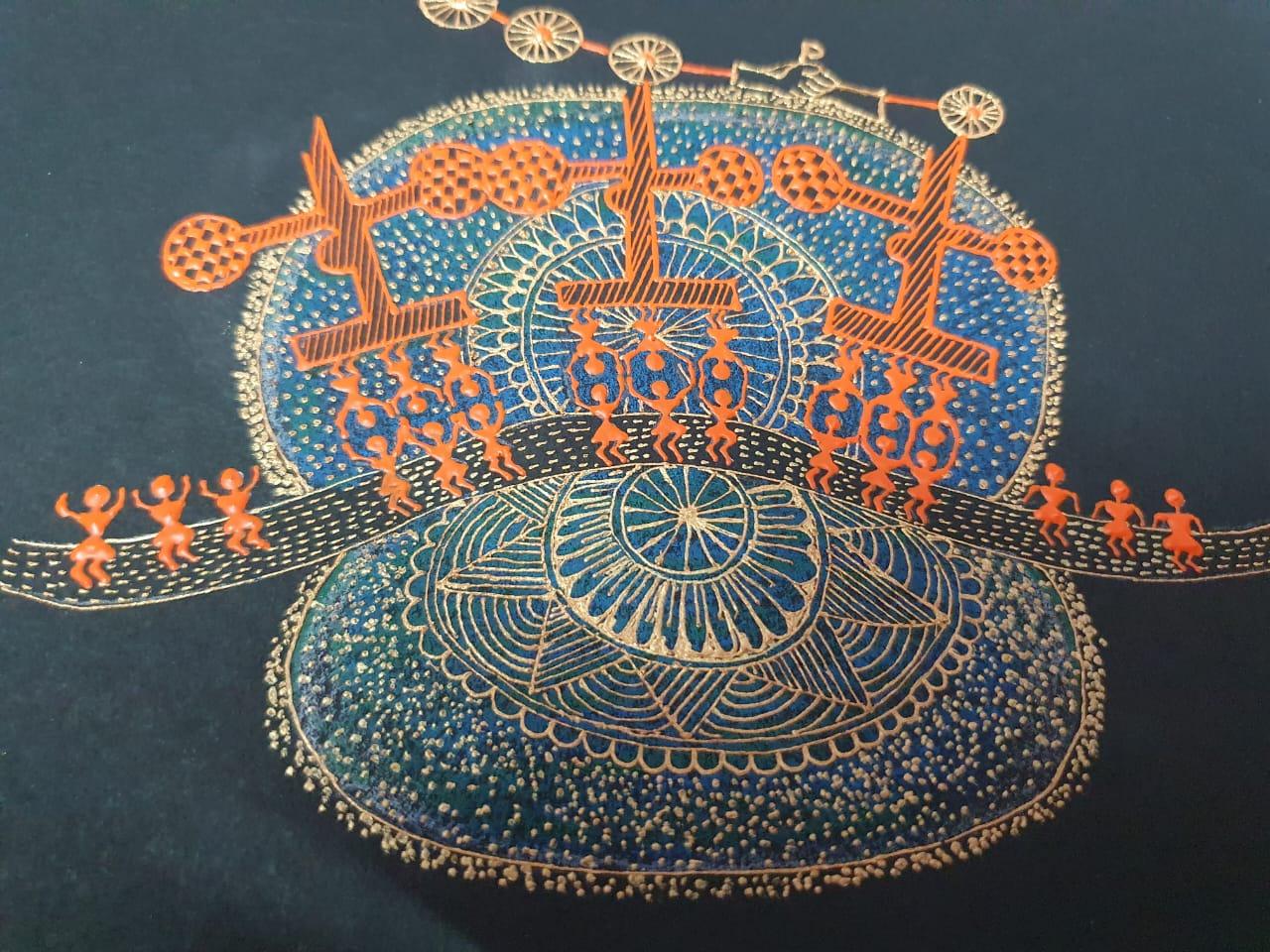 This #FundaySunday entry is by Durga Mahor, a Postdoc at IISER Berhampur, who describes herself as a mother, researcher, and art lover. In this illustrated protein translation, she has made a ribosome by mandala art and codons via the Warli art. Protein translation is a well-known process in which mRNA is read and translated into the string of amino acid chains that make up the synthesized protein.
More FundaySunday posts
Jobs
Research Associate
Ashoka Trust for Research in Ecology and the Environment, Bengaluru
Deadline: 20 October 2022
Grants Manager
Indian Institute of Science, Bengaluru
Deadline: 21 October 2022
Residencies
National Centre for Biological Sciences, Bengaluru
Deadline: 23 October 2022
More jobs
Grants
Going Global Partnerships Industry Academia Collaborative Grant
British Council
Deadline: 14 November 2022
Summer Research Fellowship Programme for Students and Teachers 2023
Indian Academy of Sciences; The National Academy of Sciences, India; Indian National Science Academy
Deadline: 15 November 2022
More grants
Events
The 5th International conference on Birth defects (ICBD 2022)
21–23 November 2022; Mysuru, Karnataka
Registration deadline: 20 October 2022
CBR Young Researchers Meeting 2022
29–31 October 2022; Online
Registration deadline: 26 October 2022
One day online workshop: Introduction to protein-protein docking and analysis
29 October 2022; Online
Registration deadline: 26 October 2022
More events