In this article, a student remembers a phenomenal educator, researcher and mentor from her undergraduate days, who inspired generations of students. The author portrays the strong personality of this leader and her lesser-known softer side.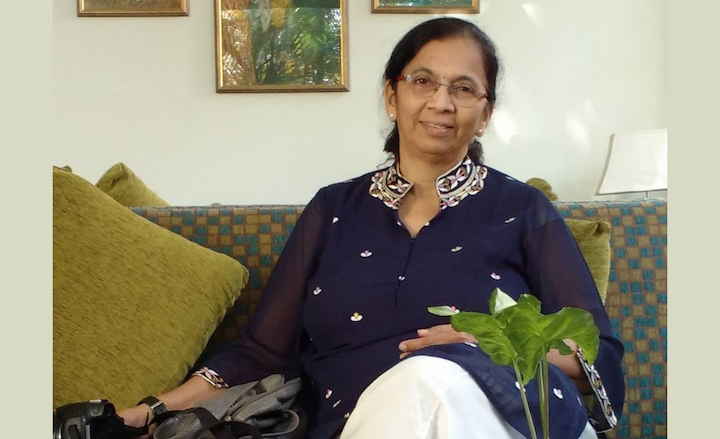 It was the Diwali vacation of 2005. With great difficulty, I convinced the lordly security guards at the gate that I was indeed a student of the very college they were guarding ­– D. G. Ruparel College, Mumbai – and that all I wanted to do by entering the premises during vacation time was to check out the Zoology Department notice board.
It was almost evening when I finally entered the eerily silent Science Wing of the college. The shuttered classrooms made the corridors look longer. As I approached the Zoology Department, I saw that the entrance door to the laboratory was ajar and the lights were on. I peered inside and saw the Department Head sitting on one of the long ancient wooden tables with one of her PhD students. The chief lab techie, Yashwant kaka, was jostling around the lab carrying jars of preserved zoological specimens. The place reeked of formaldehyde. The specimen jars were out on the lab desks instead of the cabinets lining the walls. Wooden boxes of microscopy slides were stacked on the tables too, and the once dusty, stuffed taxidermic specimens of an anteater, barasingha and a juvenile Indian mugger glistened on the floor.
All three (live) occupants of the room were busy with their work and, I presumed, had not noticed me walk to the notice board hung outside the lab. I was only there to check which practical we would be doing on the first day of college reopening so I could come prepared. But I forgot all about the notice board as I peered inside. The sight of our Department Head made my palms sweat and increased my heart rate. She did that to people. I was just about to slip out of sight when she called out to me. She had noticed me, after all.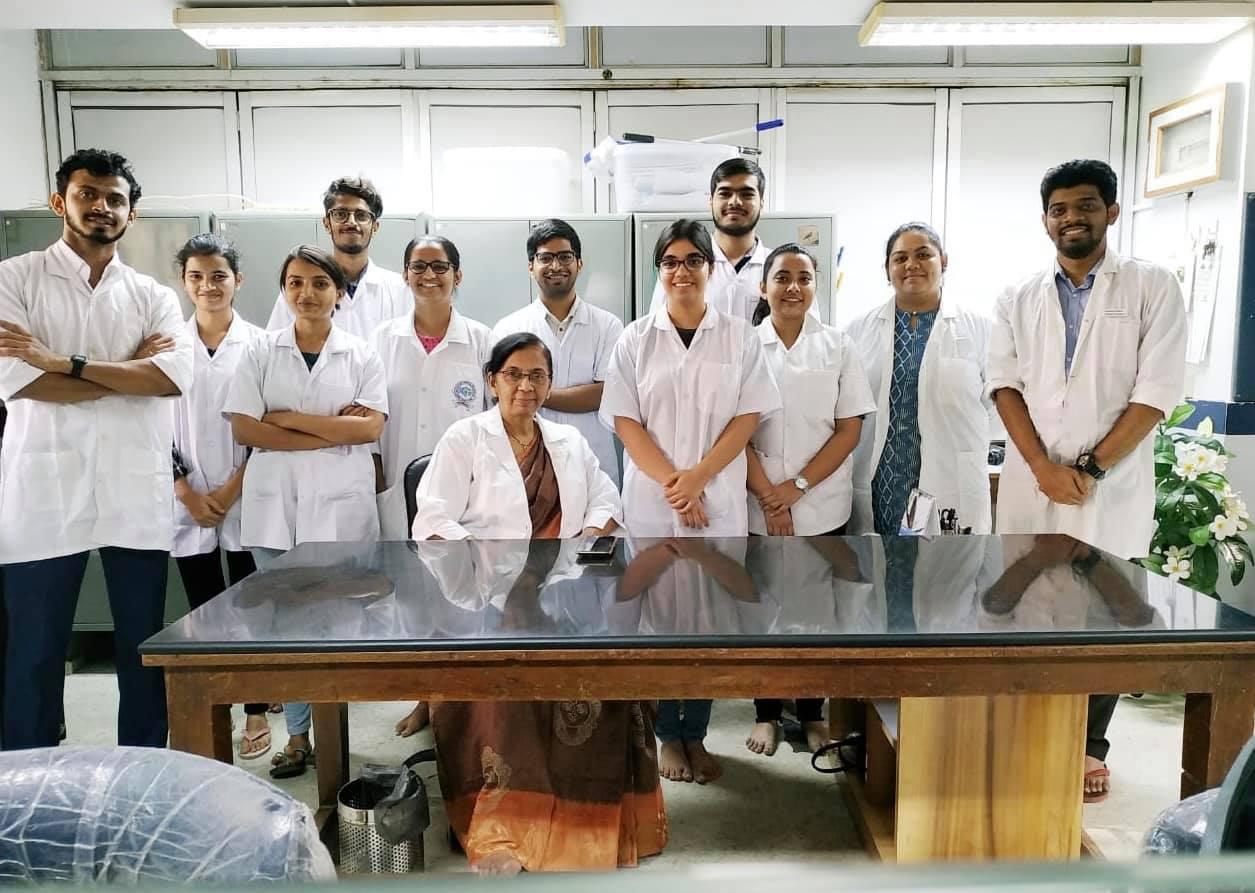 Women are known to have a higher pitched voice than men, but Dr. Madhavi Indap's voice is a notch above the average woman's. Nothing about her is average, for that matter; from her physique to her style of work. When broad-shouldered, 5‑foot-8-inch Dr. Indap, wrapped in a rare expensive saree that is never even a centimetre out of place, walked the corridor, we undergrads shivered and walked out of her way; so did most of the postgrads and many of the staff too.
I walked in.
Her eyes bore into mine and said, ​"Diwali is a time we clean our house. Then why shouldn't we clean our workplace too?" That explained the sight of the lab. Indap ma'am had sat there all day changing the age-old formalin that preserved the zoological specimens, meticulously re-labelling each jar with a fresh label, while the lab techie cleaned and dusted, and her student helped in arranging the jars back in place. In that one day spent away from her family during a time of festivity, she breathed new life in those lifeless specimens. Visit the lab today and pick up a random jar and read its label. Chances are, you read Indap madam's handwriting, as perfect and structured as if it's in print.
She pointed at the stacked boxes of slides and said, ​"Some of these slides are about 80 years old. They have been imported from the US when the college was established. You will not get such good quality slides even if you pay a fortune today". I heard the sheer passion in her voice as she spoke about the artefacts of the lab. Later, I was to see that passion reflected in all that she did.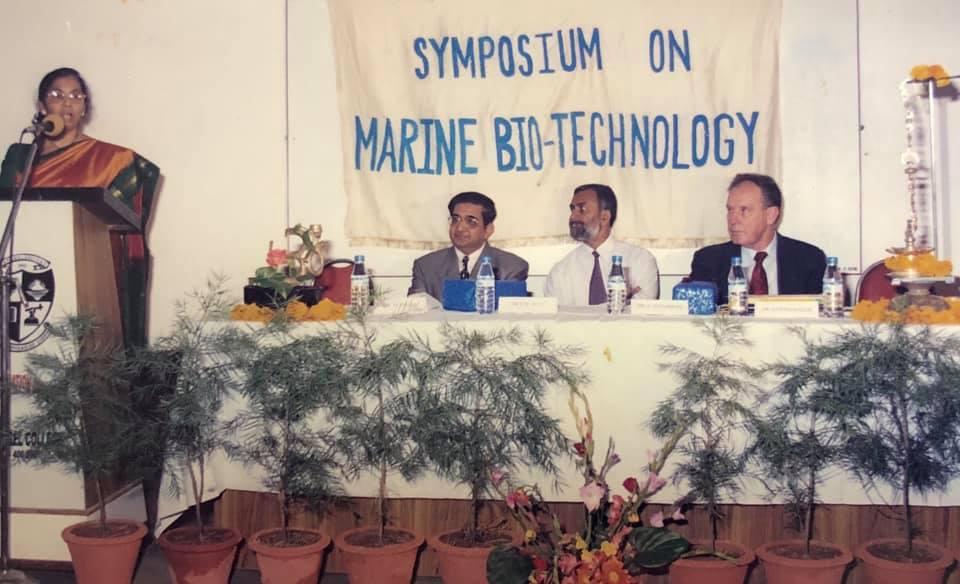 The year I witnessed the Diwali lab cleaning was the year Dr. Indap became the Head of the Zoology Department. Within six months we saw the lab transform from an average uninspiring place to a space of innovation and inspiration. Nothing escaped her eye. She did not fail to notice Rohini Tai, one of the lab techies, drawing intricately on blackboards in her free time one day. Instead of berating her and assigning her more work, she encouraged Rohini to draw more. This while preparing for a massive marine biotech conference with delegates arriving from the world over.
She expected all her students, faculty, and non-teaching staff to do more with their time in the department than their basic duties. If you gave her the moon, she wanted the sun, stars and the rest of the planets too. And she led by example.
Not content with teaching alone, Dr. Indap almost single-handedly erected an animal cell culture facility in the college to conduct research. Research not being a focus area for a Mumbai undergraduate college in the 1990s, all that the institution could spare for her endeavour was the tiniest room on campus located adjacent to a ladies' toilet – not an ideal location for a facility that requires sterilized conditions to function, where a single germ could impede months, even years of hard work. Undaunted, she endeavoured, and maintained several cell cultures on which she and her research students studied the effects of bioactive compounds from marine extracts. Today she heads the Central Research Laboratory of the college, where she is Prof. Emeritus, and continues to work in the realm of marine biotech, anti-cancer drug discovery, immunomodulation, and chemical communication in insects.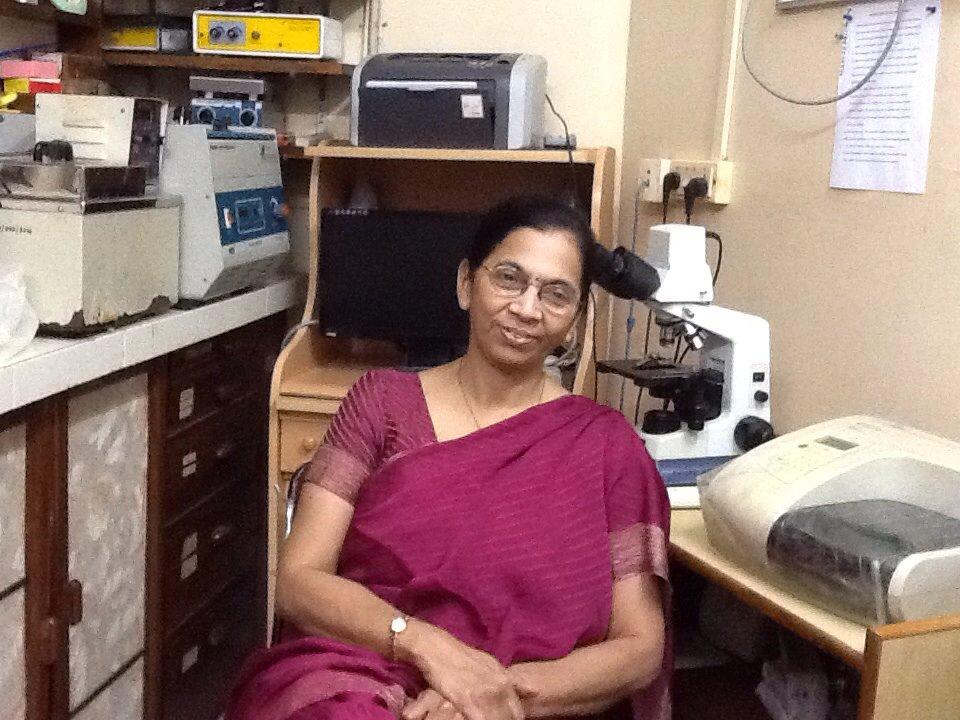 She made us develop our own research projects in our final year of BSc, which was over and beyond what was expected of us to clear our exams. What's more, she made us submit the project reports before the exams. All our efforts to convince her to let us write the project reports after the exams were turned down. We wrote the reports somehow, keeping our exam syllabus aside, and then resumed studying for the exams. One of us entered the university's toppers list that year. Dr. Indap had showed us that if we pushed ourselves hard enough, we could achieve anything. Also, though I didn't know it then, I had just learnt the importance of completing a job on time. Many of us conduct our research but don't write about it on time, and crucial publications never see the light of day.
Her modus operandi was simple. Find an unfathomable part of the sea, throw us in the deep end and show no mercy. Eventually, we found a way to swim back. But once we did swim back to shore, her affection knew no bounds. From paying the fees of a deserving student who could not afford them to purchasing the best quality lab equipment from her pocket, she did everything within her capacity for her students.
One day, in my second year of BSc, I mustered the courage to tell her about my interest in studying evolutionary biology and behavioural ecology. Many students chose a subject like Zoology at that time simply to get the stamp of graduation on their resumes. Many jumped to an MBA course or joined banking soon after. Evolutionary biology was a bit more elitist, not a piece to be chewed on by an undergrad student. Indap ma'am dispelled this myth and encouraged me to study the subjects that I loved. After my post-graduation, I toyed with the idea of working on the behavioural ecology of rock lizards through a project at the National Centre for Biological Sciences, Bengaluru. Dr. Indap was the first to tell me to pack my bags and head to Bengaluru. If it hadn't been for her, I probably would not have chased those rock lizards, or studied tigers in India's north, surveyed birds in the west, flirted with butterflies for my doctorate, or even tackled corporate sharks as I worked with businesses as a biodiversity professional for my day job.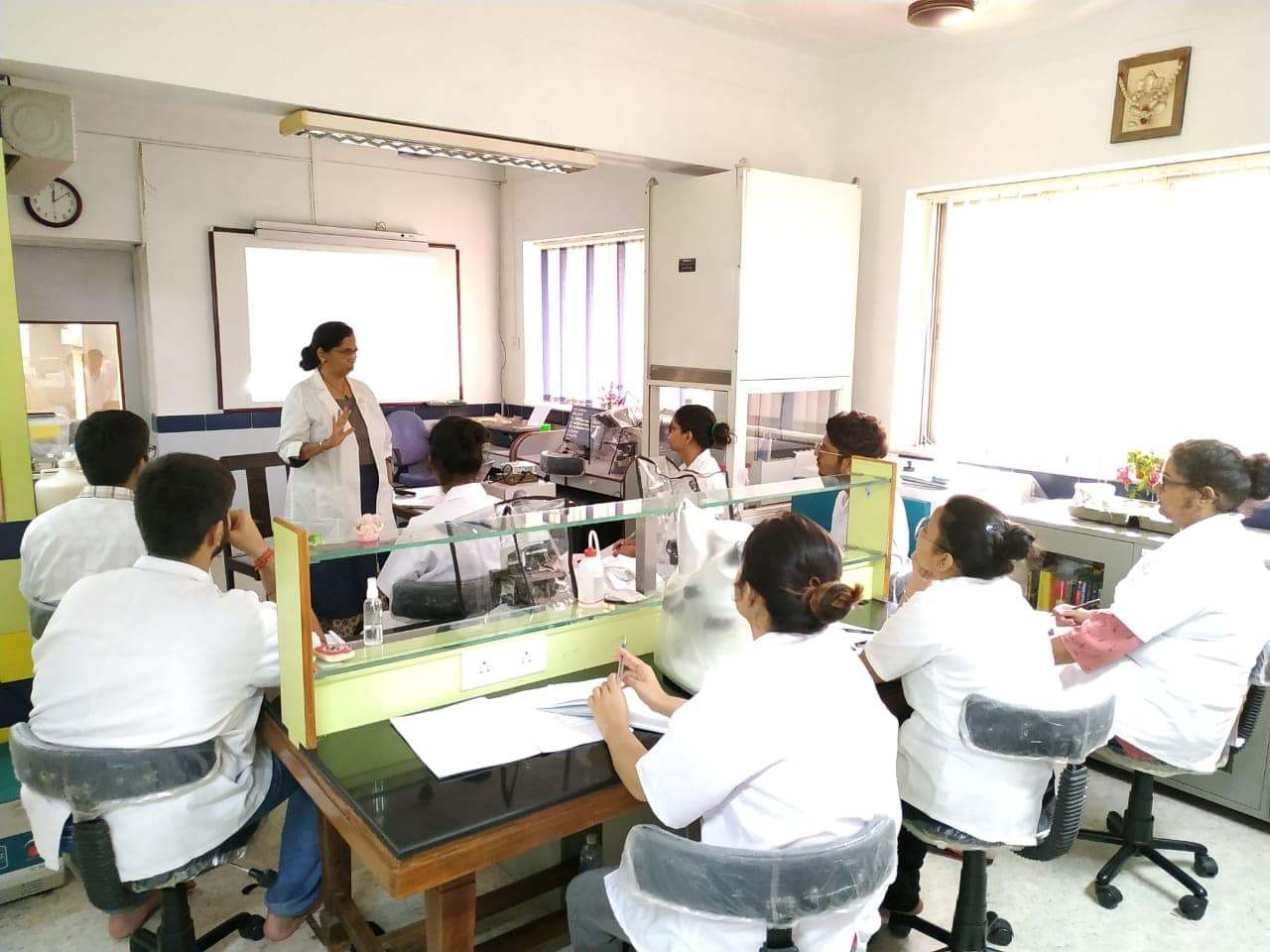 When it was time to decide the topic for my PhD, while I played safe with subjects I could juggle with my day job, she gave me the courage to work on what I truly loved. PhDs can't be done on something you don't enjoy doing, she said. If it wasn't for that advice, I would not have worked on sexual communication in butterflies for my doctorate and discovered presumptive pheromones in a butterfly species, the first for the Indian subcontinent. During my PhD, tired of having to juggle research and a job, one day I decided to quit my job. ​"You will do your PhD along with your job", she declared when I told her of my decision. She mobilised the entire lab to come to my aid and made sure every instrument, every lab member, and every lab chore was bent to fit my schedule so I could manage my job and research. She even made sure the college security guards knew of me and let me inside the campus on weekends, public holidays, after-hours and vacations. She would lay down the red carpet for you, all you had to do, was perform.
Once during my undergrad years, we did not see Indap ma'am for about a week. Later we learnt that she was on a short break as her family from abroad was visiting, including her two granddaughters. Then one day, our ears finally caught that all too familiar voice from the corridor and the whole department milled into the largest lab for a meeting. Instead of the office chair, ma'am was casually plopped on the desk. Two little girls played around her. One snatched her saree's pallu playfully while the other climbed on top of the desk to hug her grandma from behind. This sight of Indap madam, my Indap madam, resolving the lab's problems while her grandchildren tugged at her clothes in the background, has been her defining image in my head. Like a tigress with her cubs, her stern and fierce side were in complete harmony with her gentle, kind and loving self. Under her guidance, we produced quality research projects, developed a butterfly garden in the college, organised a marine biotech conference, countless symposia and workshops, earned our doctorate degrees, and most importantly, began our journey towards the best version of ourselves. We were all, indeed, cubs of that tigress.