This is an initiative to publicize some fun science communications and take interesting/funny/self-descriptive science near our audiences.
All published entries of #FundaySunday are accommodated here.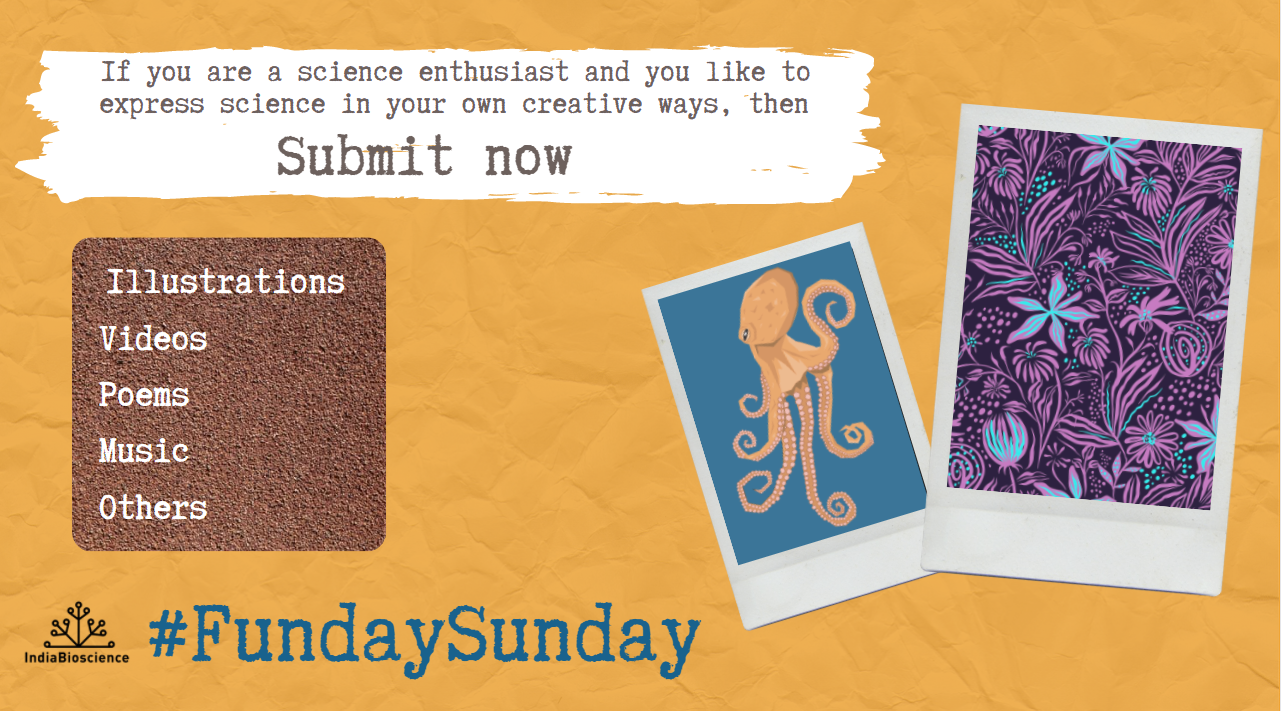 Please submit your entry at this link.
Anyone could submit their work here. It could be science illustration/poem/song/dance/picture or anything that makes subjects in life sciences interesting.
Important: The entries should be original and must fall under creative commons. If any dispute occurs later because of these contents, IndiaBioscience will not be responsible for that. The author has to take sole responsibility for the authenticity of the content.
We will prefer entries from people who have subscribed to our monthly Newsletter and follow any of our social media handles (Facebook/Twitter/LinkedIn/Instagram). If not already subscribed, filling up this form will automatically get you subscribed to the IndiaBioscience Newsletter.
The entries received will be screened and the selected ones will be posted across all our social media platforms on Sundays. You will receive an email if your entry is selected/published.
The final decision to move forward with the entries lies with IndiaBioscience. If you have any questions, write to us at hello[at]indiabioscience[dot]org with a subject line "#FundaySunday"
Note: These are voluntary submissions. There are no honorariums for these.