From the IBS desk
Dear readers,
Welcome to our monthly newsletter!
We hit the ground running last month, with the planning of new exciting initiatives, so it's been a busy few weeks. But as we enter the vibrant month of June, we have plenty in store for you. From new outreach initiatives to career opportunities, insightful opinion pieces to news articles published in the past month, there's something for everyone.
We're delighted to have you as part of our community, and we hope you enjoy this edition of our newsletter. Happy reading!

And if you'd like to contribute an article, produce a podcast or organise a joint event with us, drop a mail at hello[at]indiabioscience[dot]org. Connect with us on social media (Twitter, Facebook, LinkedIn, Instagram, YouTube) and join our mailing list to stay in the loop.

Stay Engaged and Enable Change!
Networking and Mentorship
RYIM Grants Awardees 2023-2024
Drum roll, please! IndiaBioscience is thrilled to announce the Regional Young Investigators' Meeting Grants (RYIM) Awardees for 2023-2024. Let's give a round of applause to the seven brilliant Regional Young Investigator teams! This year's RYIMs will be held in Srinagar (Jammu & Kashmir), Pilani (Rajasthan), Pune (Maharashtra), Hyderabad (Telangana), Bhubaneswar (Odisha), Kolkata (West Bengal), and Lucknow (Uttar Pradesh).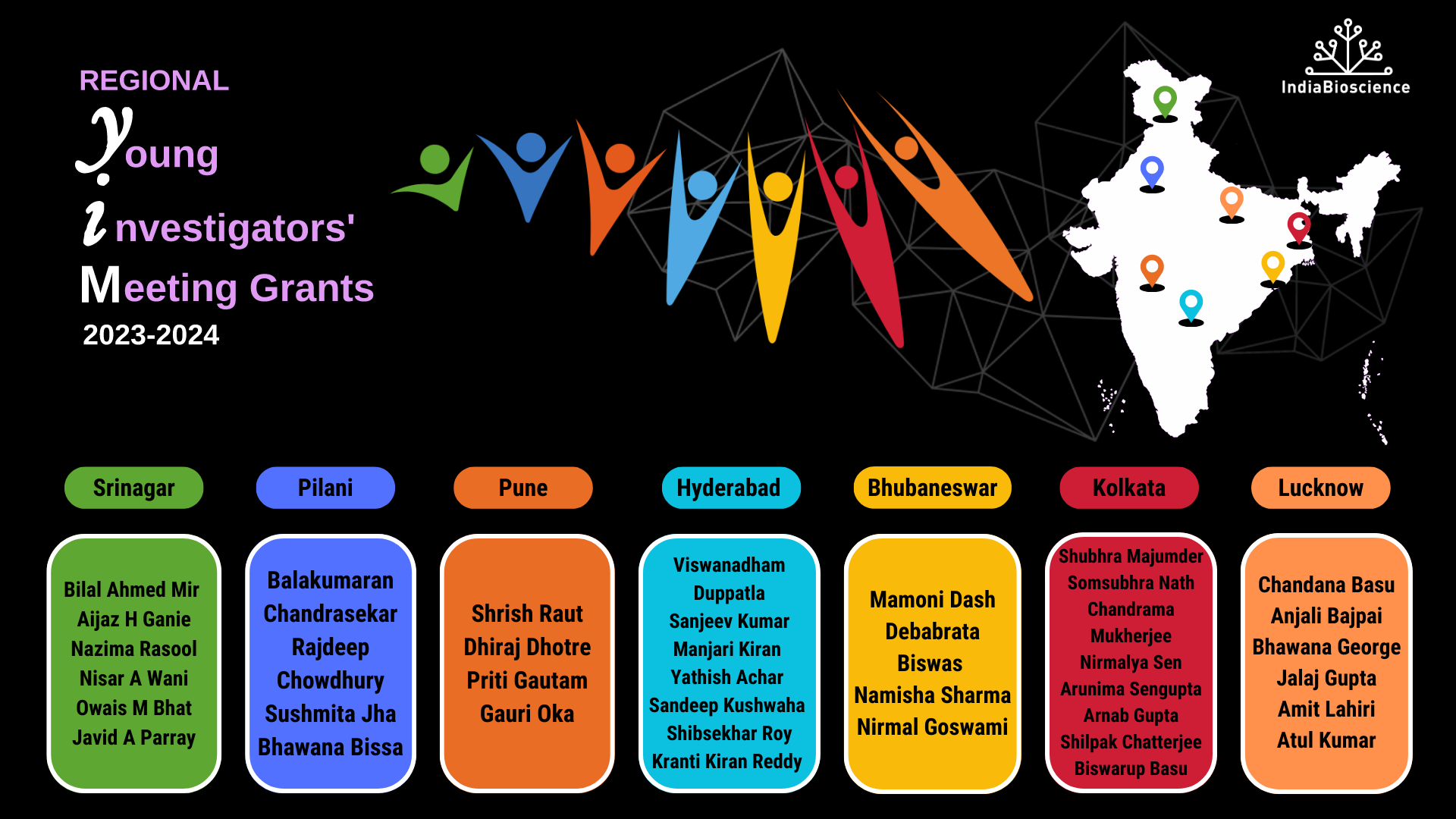 The RYIMs aims to promote collaboration and change within the scientific community by fostering local networks of scientists and science professionals. Want to know more about the RYIM dates and program schedules? Stay tuned for updates on our website!
National Post-Doctoral Symposium (NPDS) 2023 call for registrations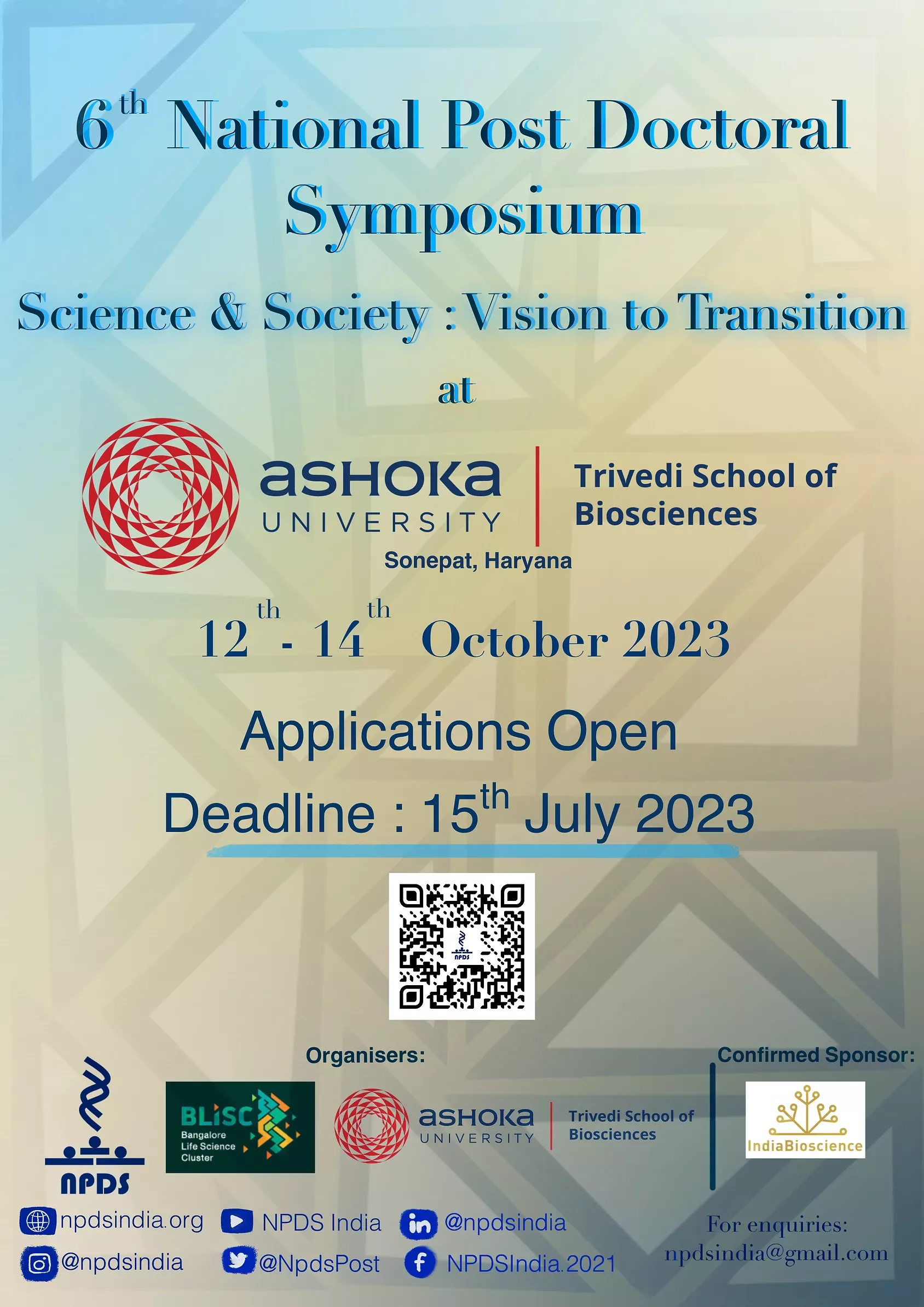 As a longstanding sponsor of the National Post Doctoral Symposium (NPDS), we're delighted to announce that applications for the 6th NPDS to be held in October 2023 are officially open. This year's theme is "Science & Society: Vision to Transition." The NPDS 2023 will be held at the Trivedi School of Biosciences, Ashoka University from 12th to 14th October 2023. NPDS 2023 is the perfect platform for early career researchers, including post-docs and senior PhD students to connect, collaborate and expand their networks. You can apply here!
DBT roundtable discussion on Research & Innovation Collaboration in India at the Consul General of India, New York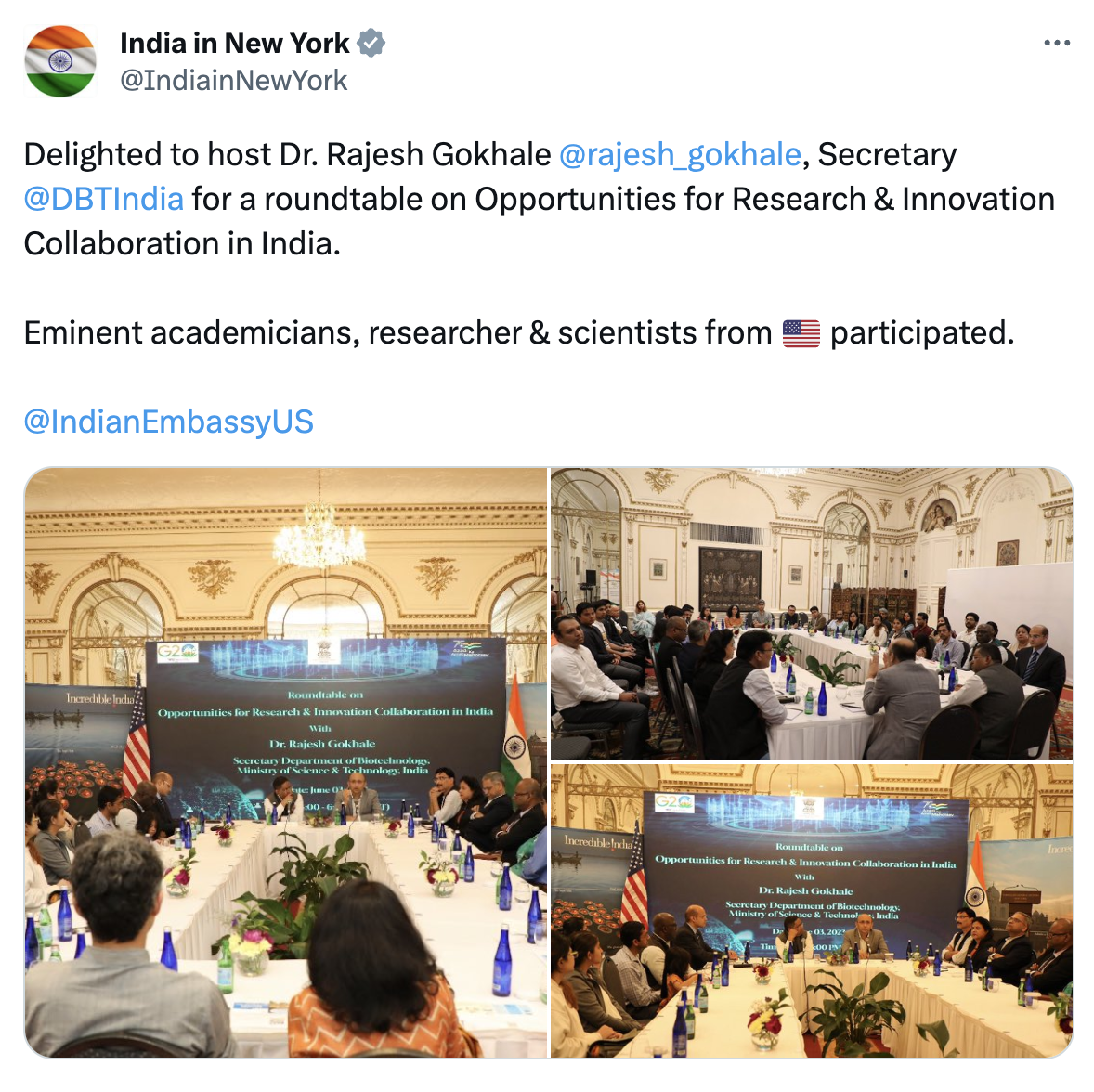 With support from the Department of Biotechnology, Government of India, IndiaBioscience had the opportunity to help in the facilitation of a roundtable discussion on Research & Innovation Collaboration in India led by Dr. Rajesh Gokhale at the Consul General of India, New York.
IndiaBioscience, via its vast network of Postdoctoral fellows in the USA disseminated the event details, and thanks the members of the community for their participation.
COMMUNITY BUILDING
4th IndiaBioscience Outreach Grants (IOG) opening soon!
The 4th IOG call will be opening soon, so keep your outreach ideas and teams ready! We look forward to growing our IOG community!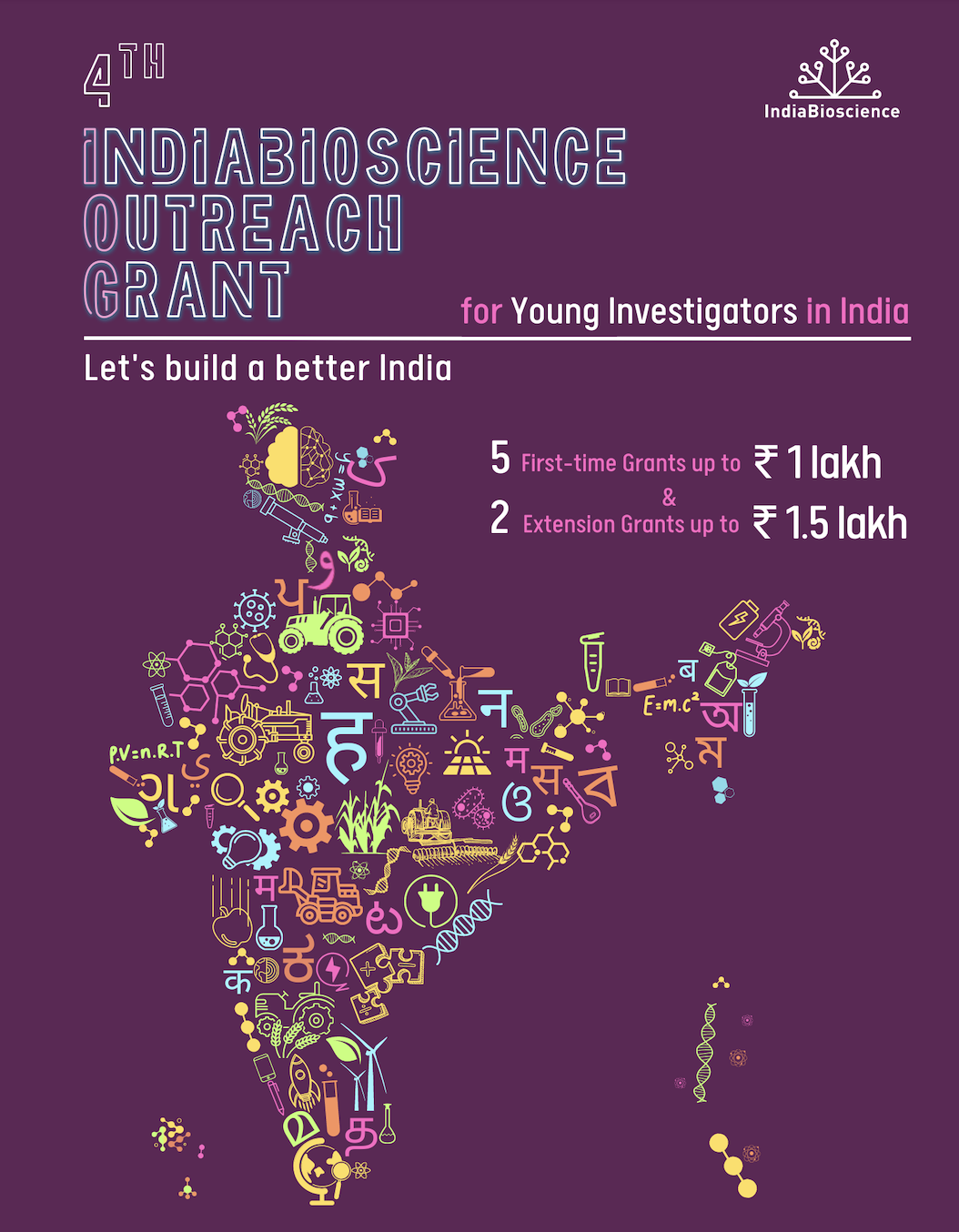 Twitter 'Lab Hopping' book giveaway
To celebrate your unwavering support for IndiaBioscience, we recently hosted a 'Lab Hopping' book giveaway on Twitter. It was truly a pleasure to see the overwhelming response and read all the wonderful things you shared about IndiaBioscience.
Congratulations to the three lucky winners who were announced!
For those who didn't win this time, don't worry. This giveaway was just the beginning of our exciting journey on Twitter. Stay tuned and keep an eye on our Twitter space for upcoming events, insightful discussions, and more chances to win fantastic giveaways.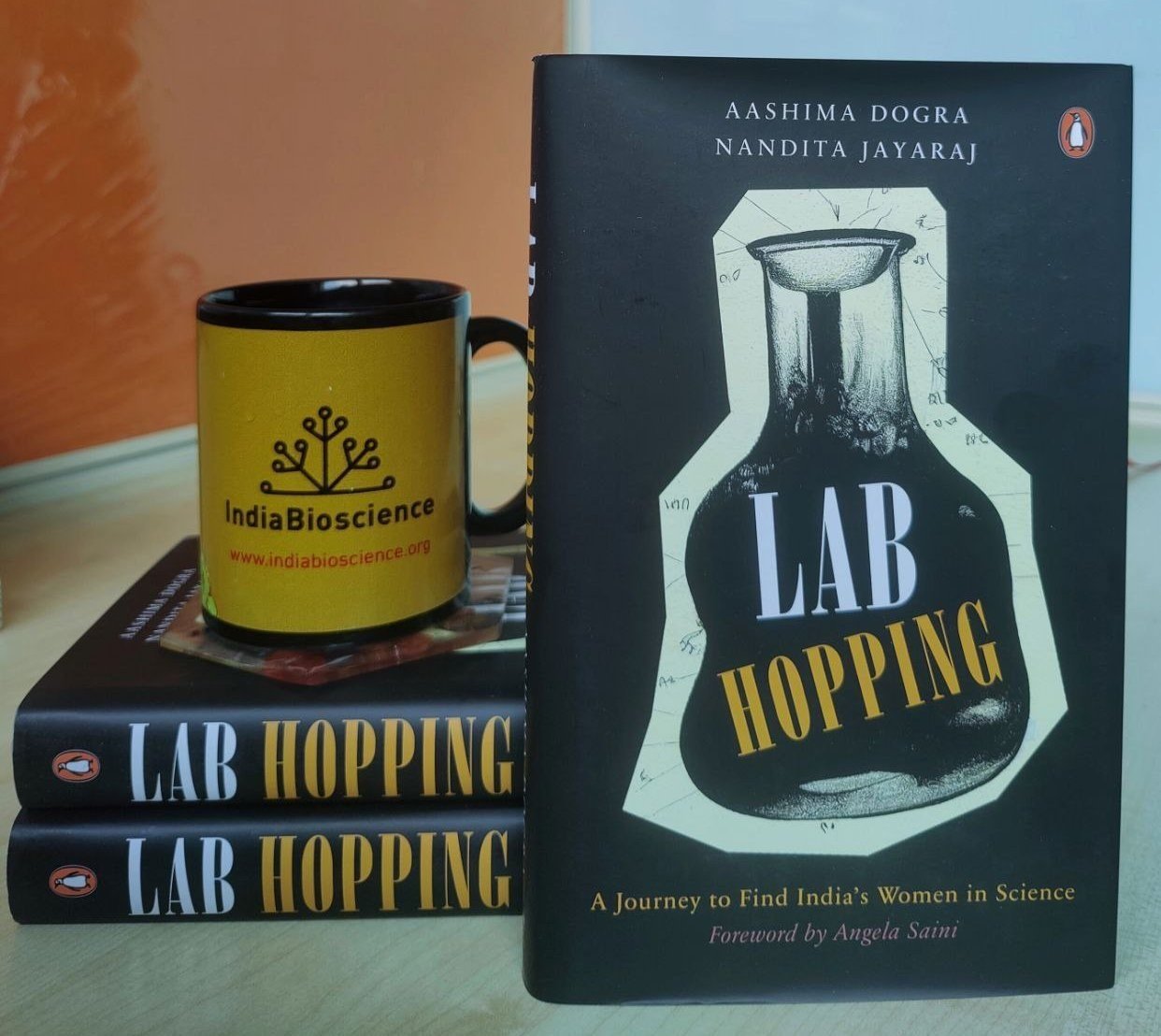 Digital Initiatives
Big Questions, Innovative Approaches
We are excited to collaborate with Saurabh Pradhan (IMBA, Austria) and Deepa Subramanyam (NCCS, India), to organise a new scientific talk series 'Big Questions, Innovative Approaches' for PhD researchers, Postdoctoral Fellows, and early-career researchers in India. This series will feature international speakers who will share their recent scientific discoveries, along with their career journeys.
In the first scientific talk, we will host Alfonso Martinez Arias (Universitat Pompeu Fabra, Barcelona, Spain), who will share his research journey and recent insights into how cells communicate with each other to build embryos. Register here and get ready to dive into the world of 'Big Questions, Innovative Approaches'!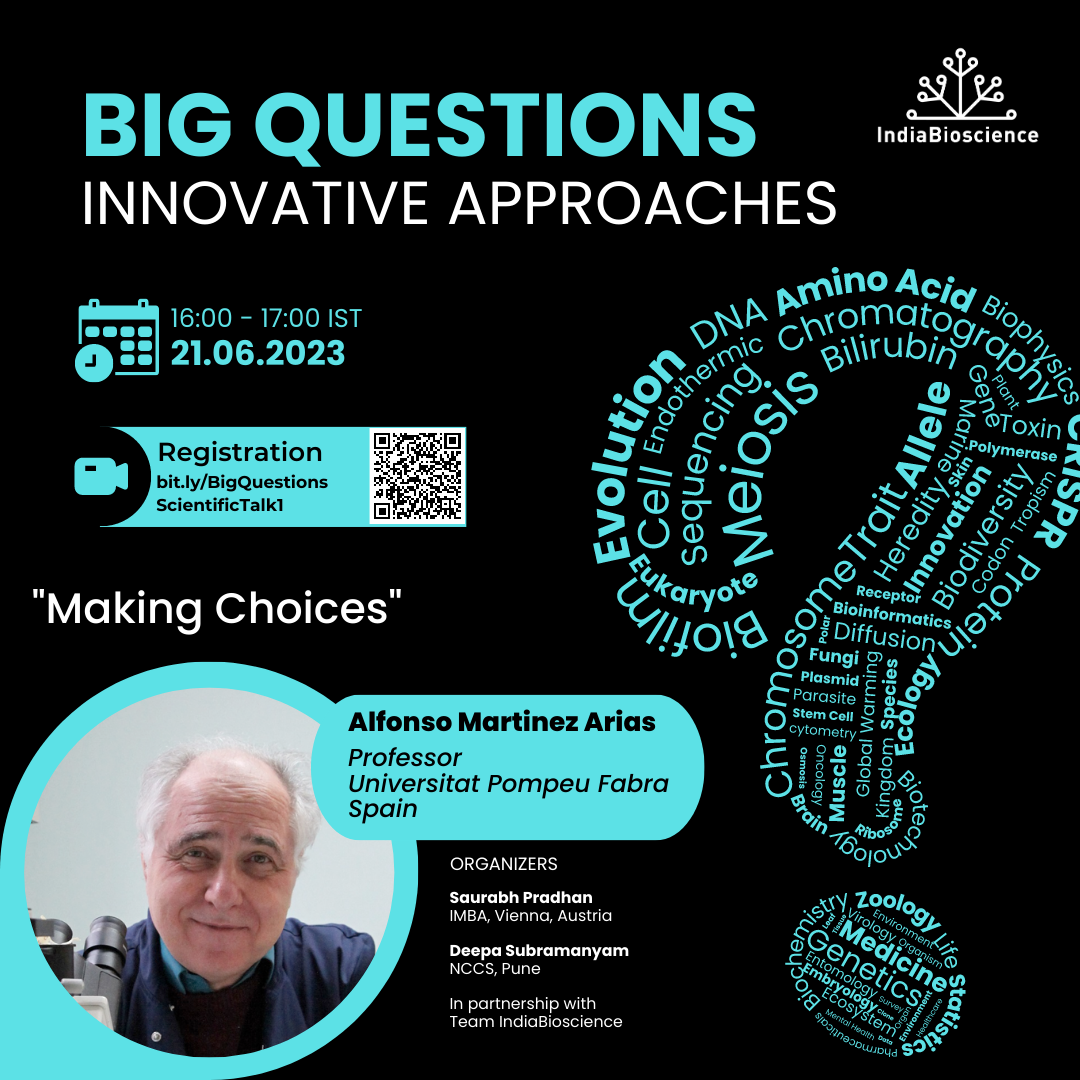 We hope to see you on June 21st from 4:00 - 5:00 P.M. IST.
You can find more information about this session here.
SKILL BUILDING
HFSP: Helping researchers make bold career moves
In this article, part of community voices for our international grants awareness program (iGAP), Anjana and Garima share how the Human Frontier Science Program (HFSP) played an instrumental role in helping them make bold career moves and transform their research careers.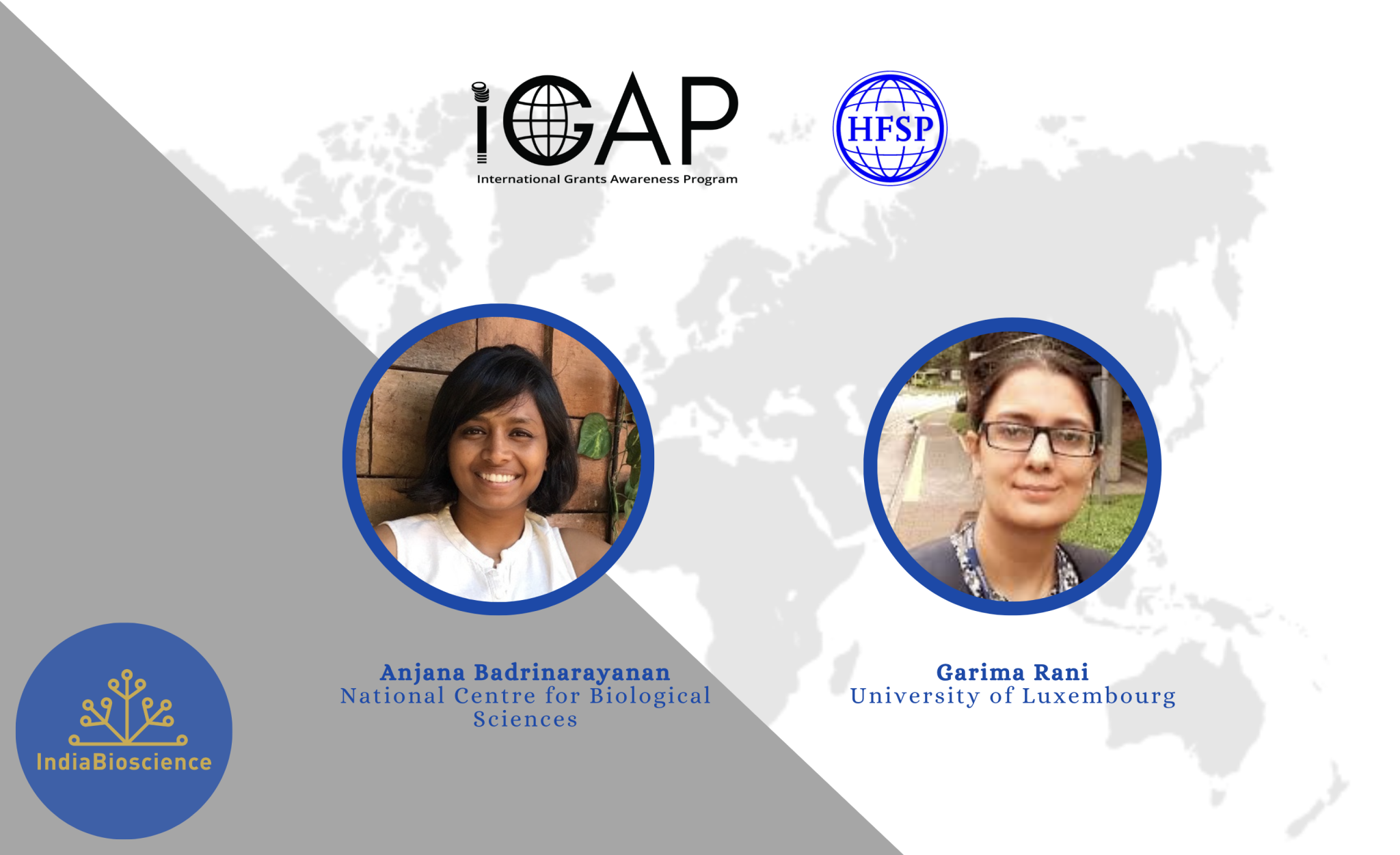 SCIENCE COMMUNICATION
In our science communication vertical, we published several columns and news articles last month. We even published our first interview article of this year in the series, '10 Women, 10 Questions'.
Scroll down to get a glimpse of these articles below!
COLUMNS
Everything everywhere all about Extracellular Vesicles
Swagatama Mukherjee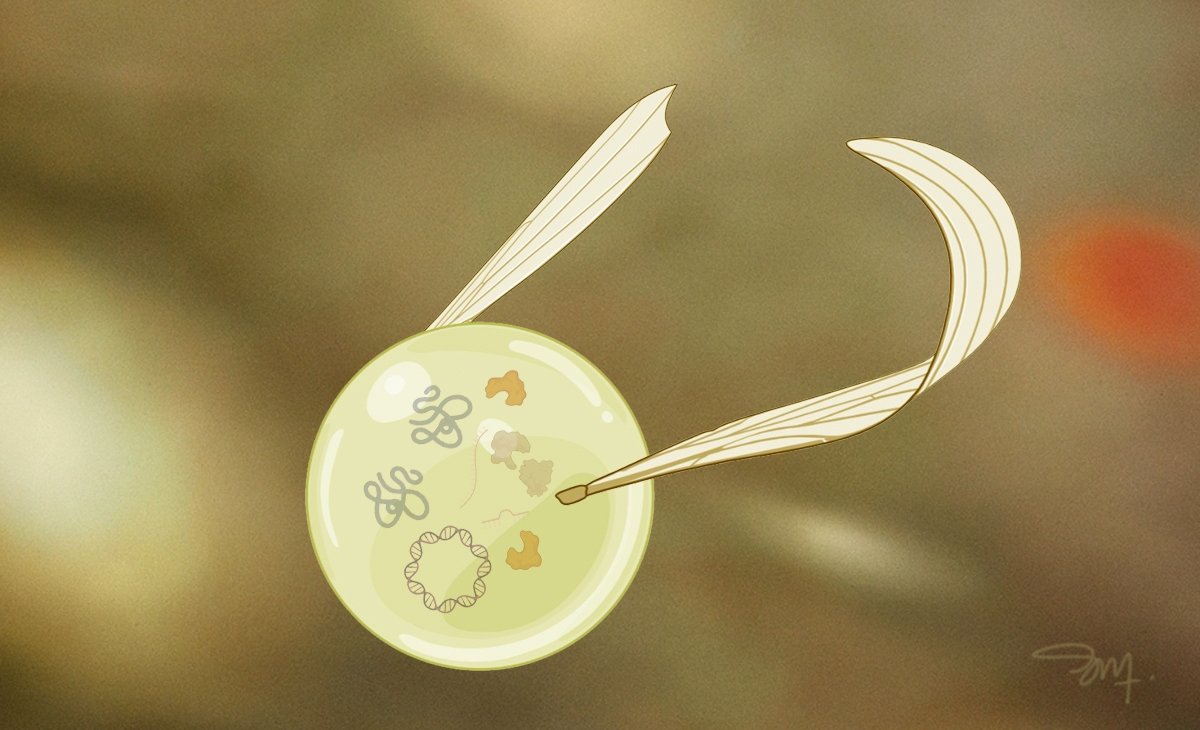 Swagatama Mukherjee, a research student at The Maharaja Sayajirao University of Baroda, is studying Extracellular Vesicles (EVs) derived from Glioblastoma (GBM), an incredibly aggressive brain tumour. In this opinion article, Swagatama talks about her research and the untapped potential of EVs, which holds great promise for scientific advancements and understanding various diseases.

Stories from the community: Fulbright-Nehru Doctoral Research Fellowship
Chandrika Konwar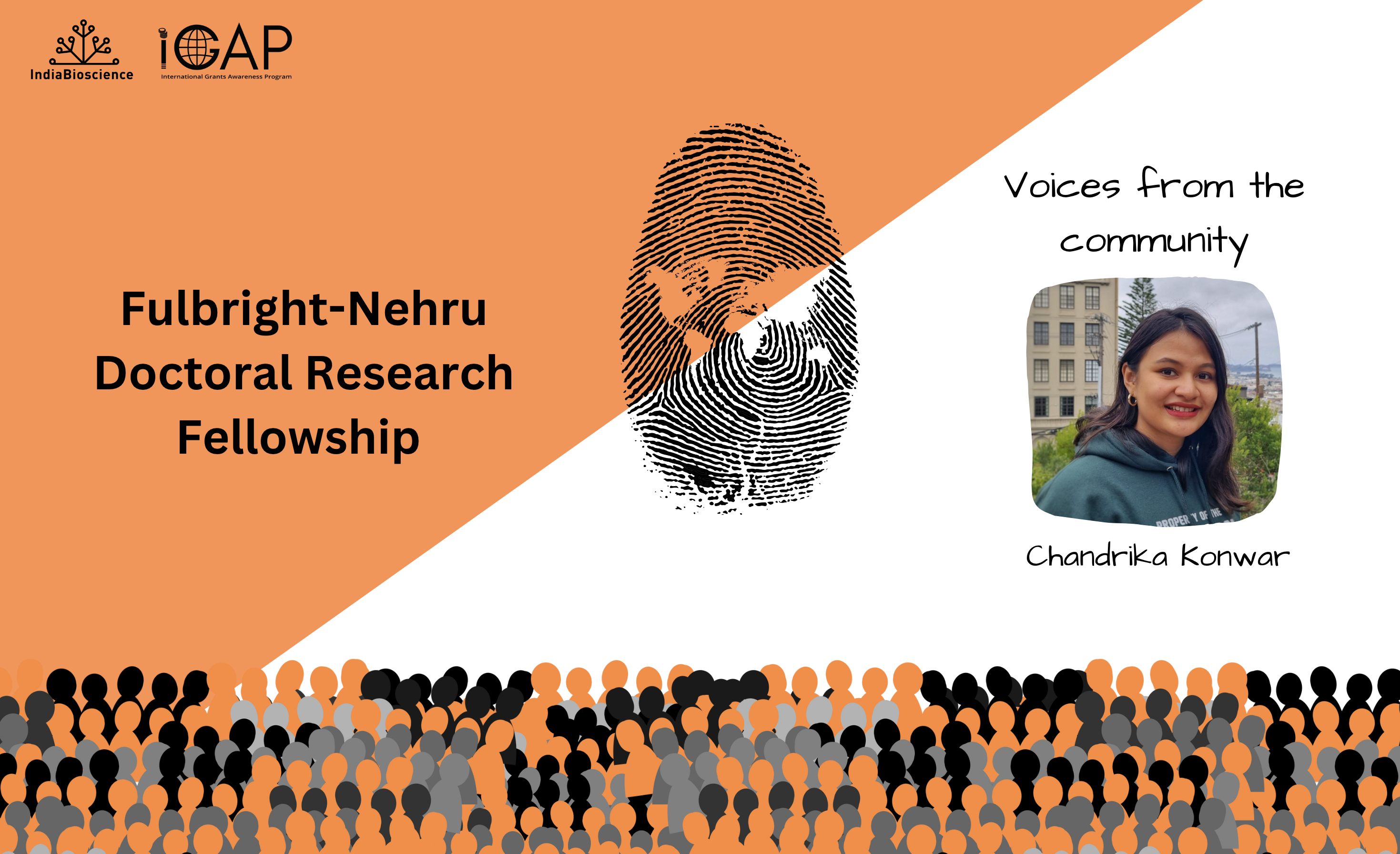 In this tenth article as part of community voices for our international Grants Awareness Program (iGAP), Chandrika Konwar shares her experience, some to-dos, and tips for a successful Fulbright-Nehru Doctoral Research (FNDR) Fellowship application. Chandrika is a Fulbright-Nehru Doctoral Research Fellow at the California Institute of Technology.

10 Women, 10 Questions: Uttara Chakraborty
Lekha Bandopadhyay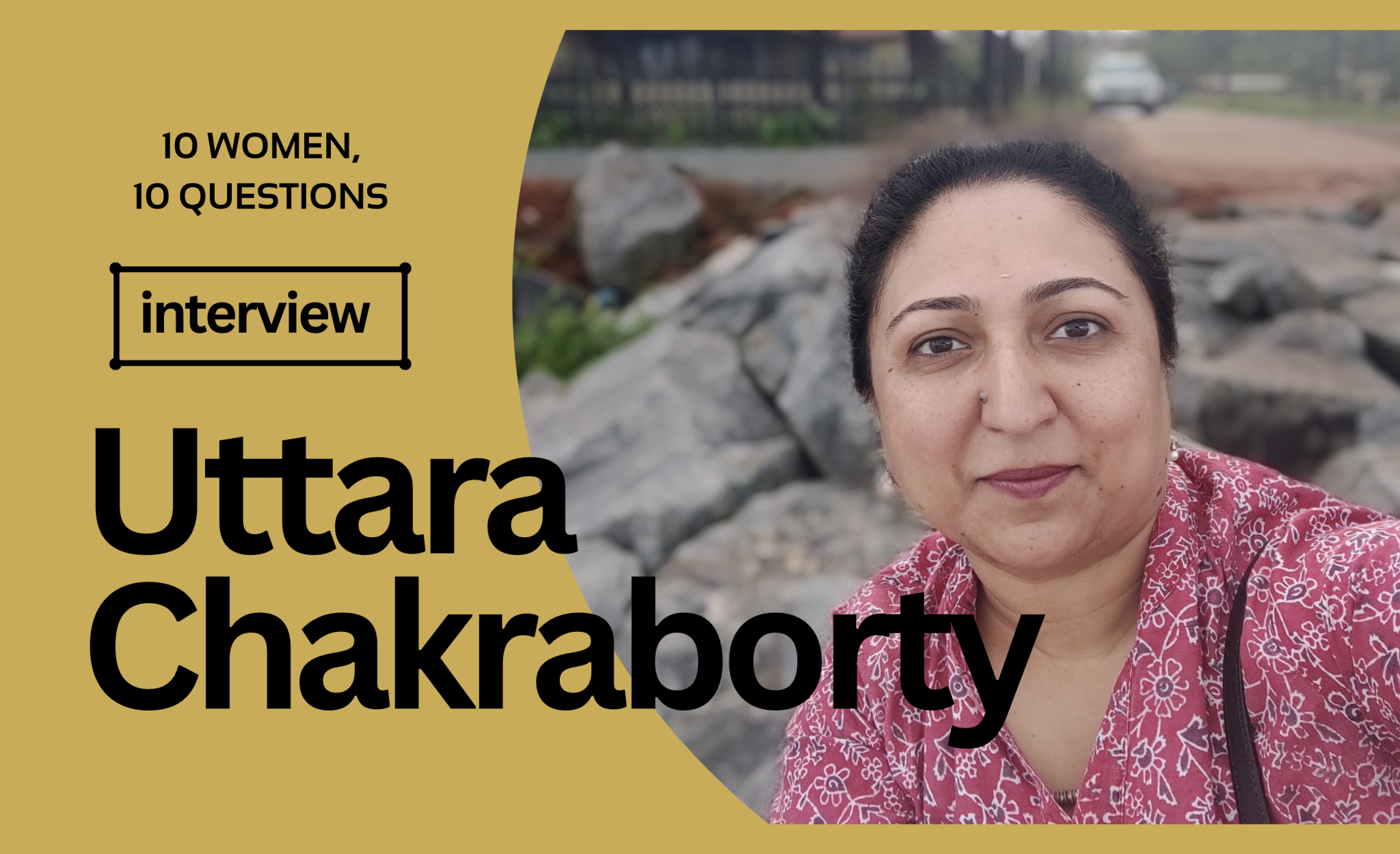 Uttara Chakraborty, an Assistant Professor at Manipal Institute of Regenerative Medicine (MIRM), Bangalore, is the recipient of the SRL Emerging Leader (2018−2023) award from The International Society for Advancement of Cytometry (ISAC), United States. In this interview, Uttara shares her unconventional career journey and discusses the concept of Shared Resource Lab/​Laboratory (SRL).

NEWS
Stray but strategic: Street dogs use different strategies when scavenging in packs
Lekha Bandopadhyay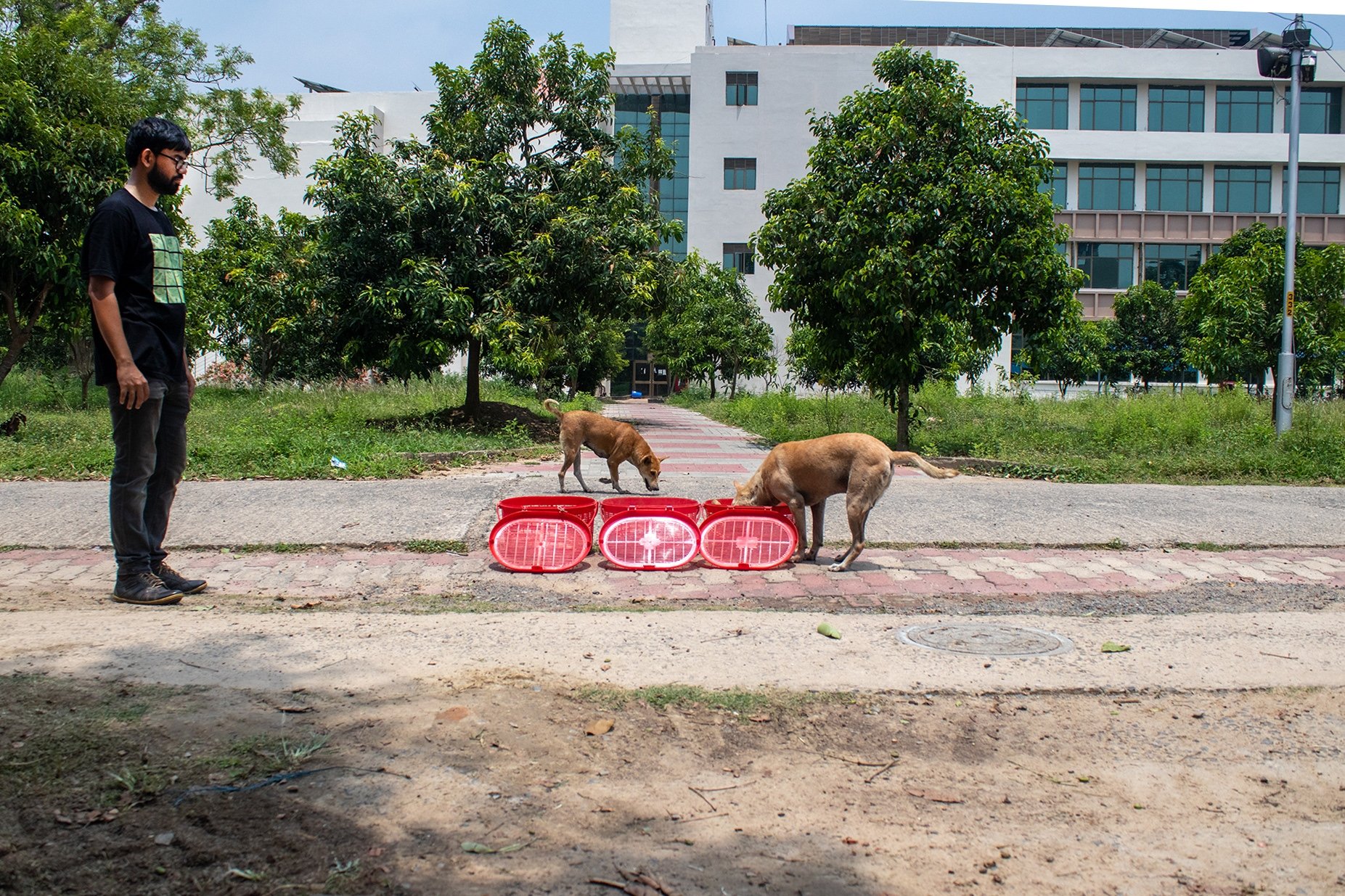 A recent study led by Anindita Bhadra at the Indian Institute of Science Education and Research, Kolkata, has analysed the foraging behaviour of stray dogs scavenging in groups in West Bengal. The findings have implications for understanding dog behaviour in stressful environments and potential conflicts between dogs and humans or among dogs in group settings.

The aftermath of being CLUHless in the colon
Lekha Bandopadhyay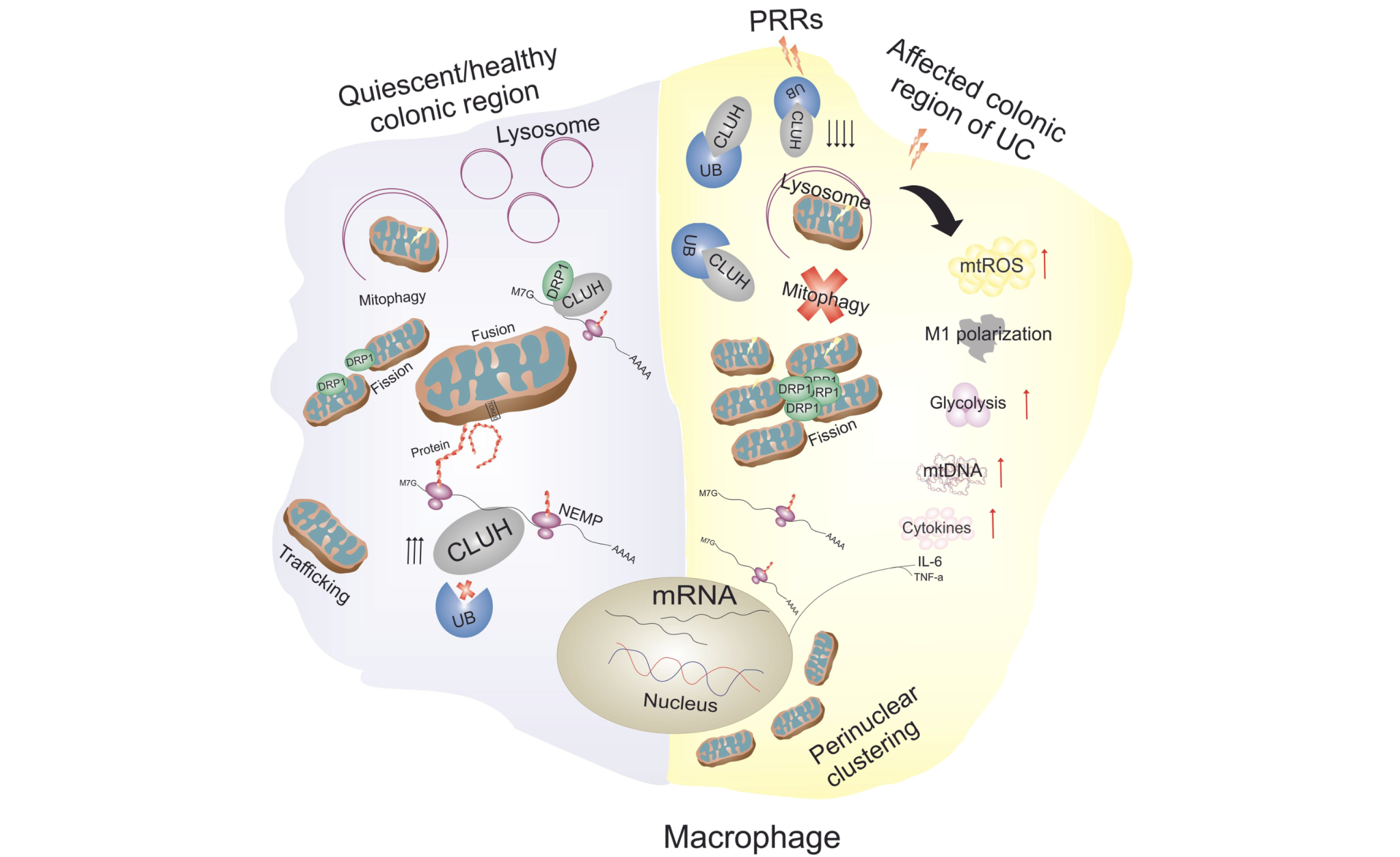 Mitochondrial dysfunction and inflammation in patients with ulcerative colitis (UC) have been linked, reports a recent study led by Amit Lahiri, a Senior Scientist at CSIR-Central Drug Research Institute, Lucknow. The study identified the protein CLUH as a regulator of mitochondrial dysfunction and inflammation in the colon, providing insights into potential druggable targets for the treatment of UC.

EDUCATION
Understanding Evolution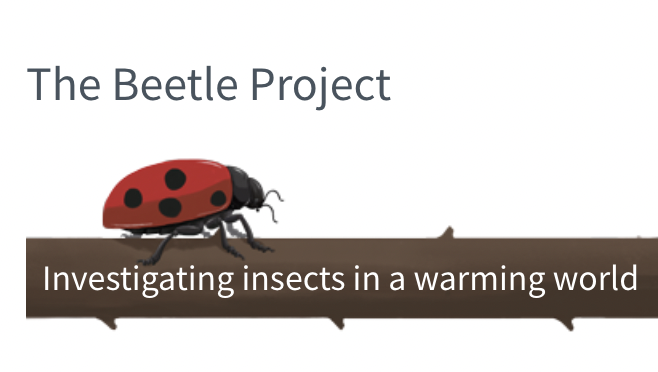 We featured an educational material, Understanding Evolution, a resource for teaching and learning evolution, created and owned by the UC Museum of Paleontology. It explores a number of misconceptions around evolution and offers a conceptual framework to help educators align the tools with their curriculum.
DATA AND POLICY
From proteins and pathways to policy: A conversation with Vid Nukala
Vid Nukala & Ankita Rathore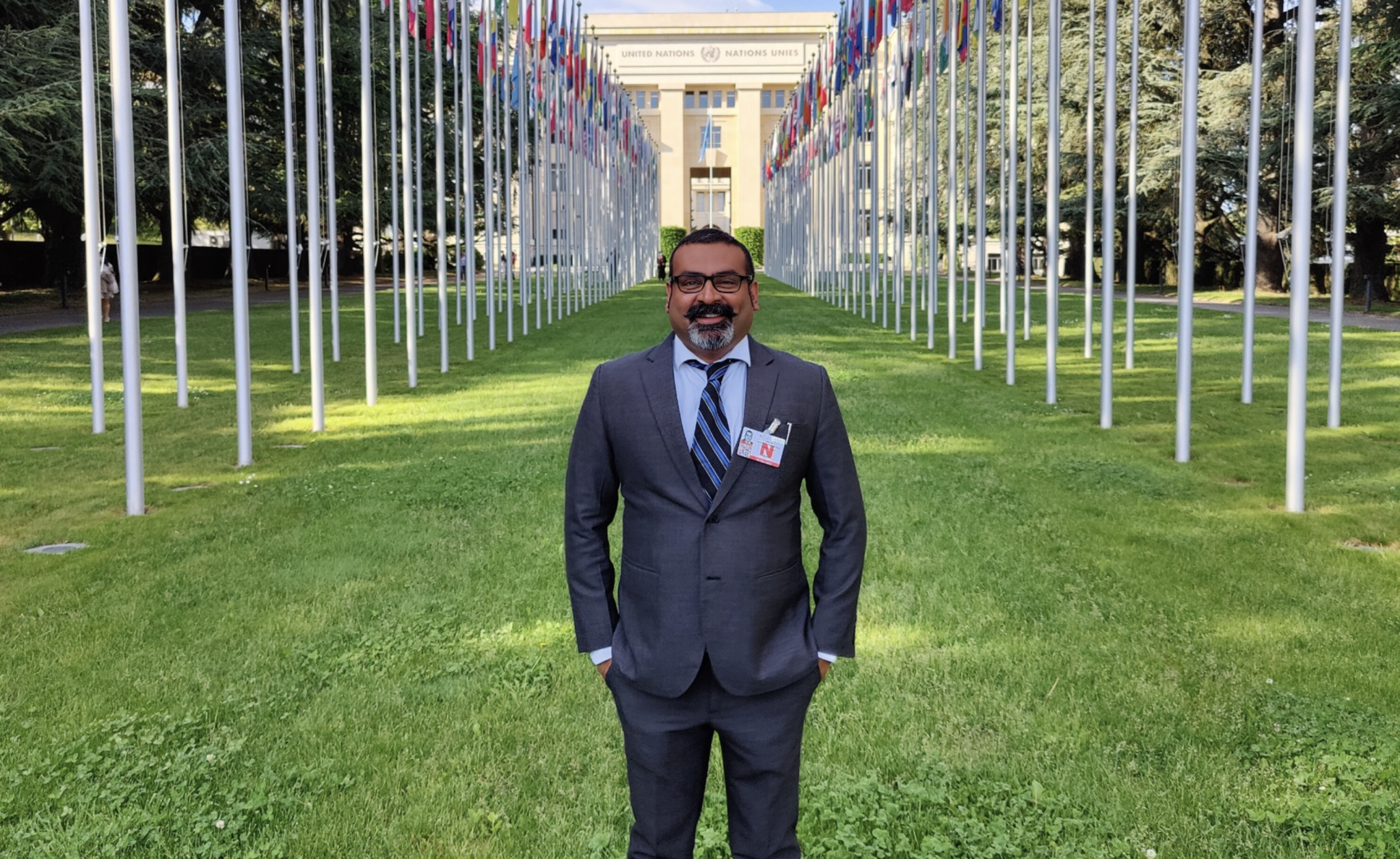 In this conversation, Vid Nukala, Senior Community Engagement Officer and Head — Government Relations, Global Activities at EMBO, Heidelberg, discusses the interplay between science and policy, the key actors and issues in science policy, and how researchers can get involved in science policy.

ACTIVITIES AT INDIABIOSCIENCE
Poster presentation by IndiaBioscience team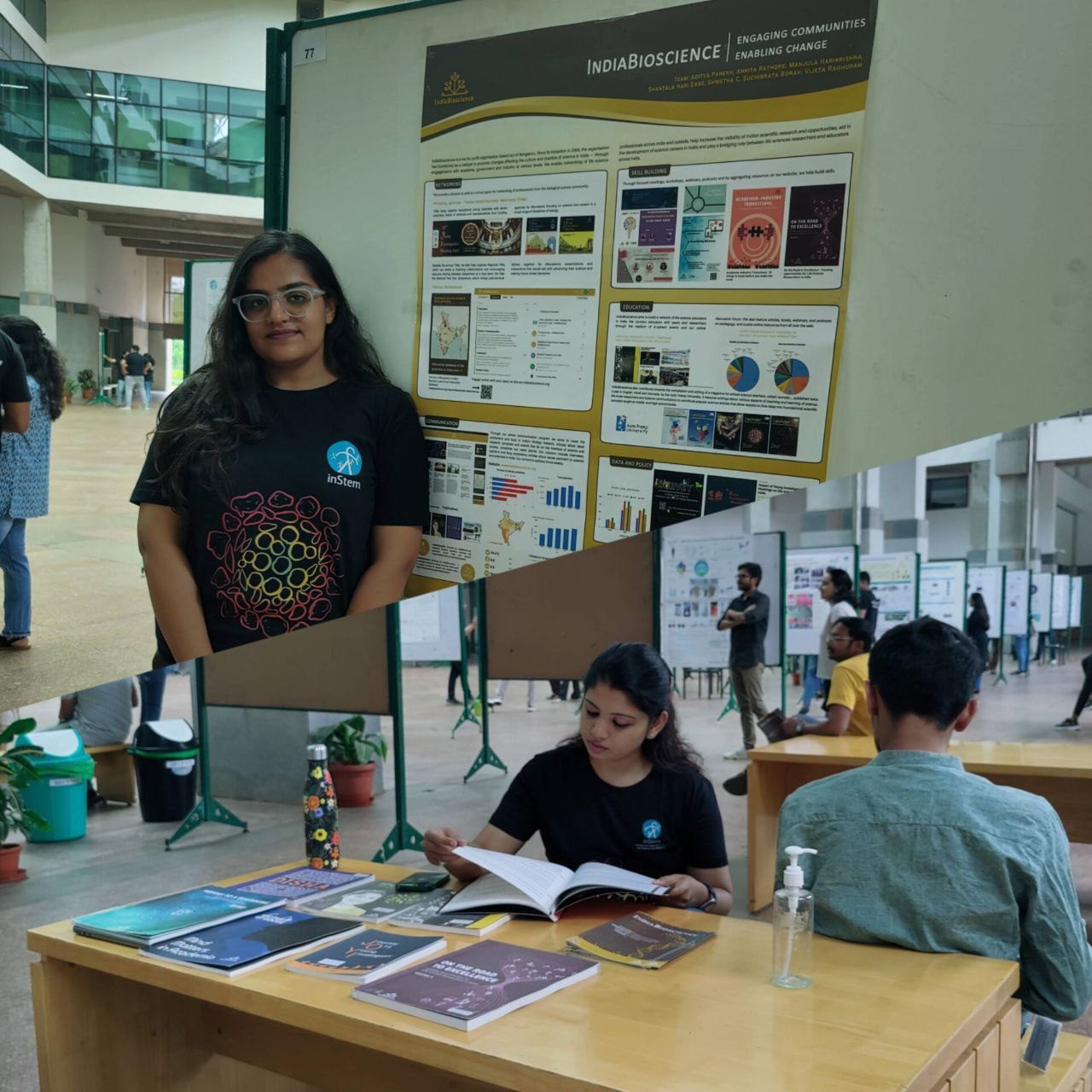 Members of Team IndiaBioscience had the wonderful opportunity to present a poster at the Annual Review of Research 2023, Institute for Stem Cell Science & Regenerative Medicine (InSTEM). Over the course of three days, we engaged with a diverse group of PhD and Postdoctoral researchers at the BLiSC campus, where we showcased publications from IndiaBioscience and had valuable interactions.

EVENTS
2nd International Conference on Indian Rural Public Health & Non-communicable diseases
KMCH Research Foundation & KMCH- Institute of Health Science and Research (IHSR)
June 22, 2023
KMCH Research Foundation, in collaboration with KMCH- Institute of Health Science and Research (IHSR) is organising the 2nd International Conference on the theme 'Indian Rural Public Health and Non-Communicable Diseases' on 23—24 June 2023. Find more details about this conference here.
Curiosity Conference
Indian Institute of Technology — Gandhinagar
August 11, 2023
IIT Gandhinagar's Curiosity Lab is hosting the Curiosity Conference from August 12 — 13, 2023. The two-day conference brings together researchers, educators, teachers, and professionals to facilitate conversations exploring the role of curiosity in research and practice and its importance in driving innovation and progress across various fields. Find more details about this conference here.
More Events
GRANTS AND FELLOWSHIPS
Fulbright-Nehru Doctoral Research Fellowships 2024-2025
The United States – India Educational Foundation (USIEF)
July 17, 2023
The Fulbright-Nehru Doctoral Research Fellowships are specifically designed to support Indian scholars who are currently pursuing a Ph.D. at an Indian institution. These prestigious fellowships provide funding for a duration of six to nine months. More details here.
Rhodes Scholarships for India 2024
University of Oxford
August 01, 2023
Applications are now open in India for the Rhodes Scholarships. The Rhodes Scholarships are postgraduate awards supporting outstanding all-round students at the University of Oxford. Applications will be accepted through online submission from 01 June 2023 to 01 August 2023. Find more details here.
More Grants and Fellowships
JOBS
Assistant Professor
MGM Advanced Research Institute, Sri Balaji Vidyapeeth
June 25, 2023
Senior Manager
Humane Society International
June 20, 2023
PhD positions
Mahindra University
June 21, 2023
More Jobs