IRIWI: I Realized I Wasn't Interested .…
IRIWI: I Realized I Wasn't Interested ....is a collection of stories around science career transitions, conveyed through the journeys of a diverse set of science professionals in India. These career stories capture their unique journeys, including turning points along their career transitions, or their 'IRIWI' moments.

The inspirational stories in IRIWI include scientists who transitioned to patent law, science policy, and industry soon after their PhDs, those who honed their skills towards institute-, organization-, and ecosystem-building, as well as those who bridged their skills with their passion via art and farming.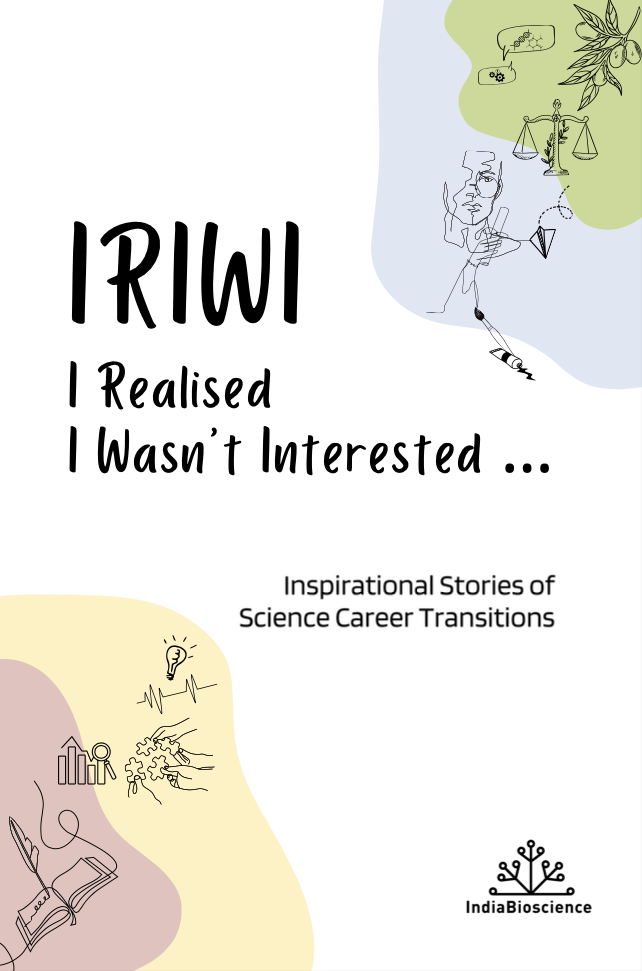 IRIWI: I Realized I Wasn't Interested ....can be downloaded here.
With a behind the scenes 'Story of the book' account by Gayatri Saberwal and Karishma Kaushik, and a thought-provoking foreword by Shantala Hari Dass, we hope that IRIWI will serve as a valuable resource for the wider science community in India, as they embark on, and navigate, a career in the changing landscape of science.
Write to us at hello[at]indiabioscience[dot]org with your thoughts, suggestions and reviews of this e-book!