Academia-Industry Transitions: 10 things to know before you make the move
In this booklet, we have curated a set of interviews with established industry professionals from various sectors who have successfully made the transition from academia to industry. Through this initiative, we hope to give fresh science graduates insights into the basic differences and similarities between academia and industry, and the best way to prepare themselves for an industry career.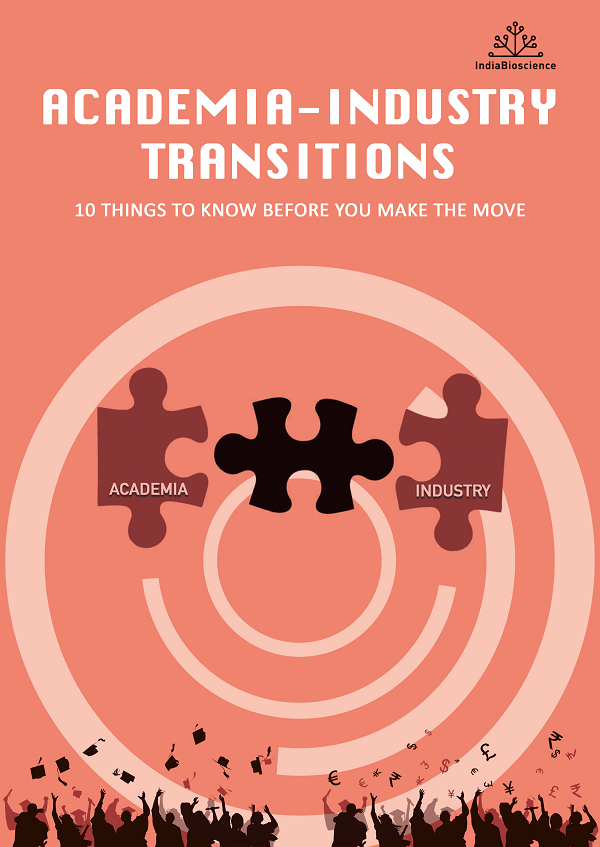 Click here to download this resource.
With growing focus on translation of research for collective benefit, there is increasing recognition of the way industry and academia are intertwined. Other than taking the bench research to the bedside, the industry also serves to be a place where many of the graduates produced by academia are taken up. However, the skillsets of most of these graduates are often not aligned with the needs of the industry. Fresh graduates who are willing to move into the industry are also not sure of the path that lies ahead of them and thus are not sure of the best fit or ways to align themselves better based on the industrial requirements. This booklet aims to address this gap.