Drishti: Mind Matters in Academia
In this booklet, we have curated a set of stories that were published on www.indiabioscience.org over the period of almost two years. They highlight different aspects of mental health, including the impact of the COVID-19 pandemic and the complicated relationship with academic culture, and range from first-hand accounts to report on public initiatives.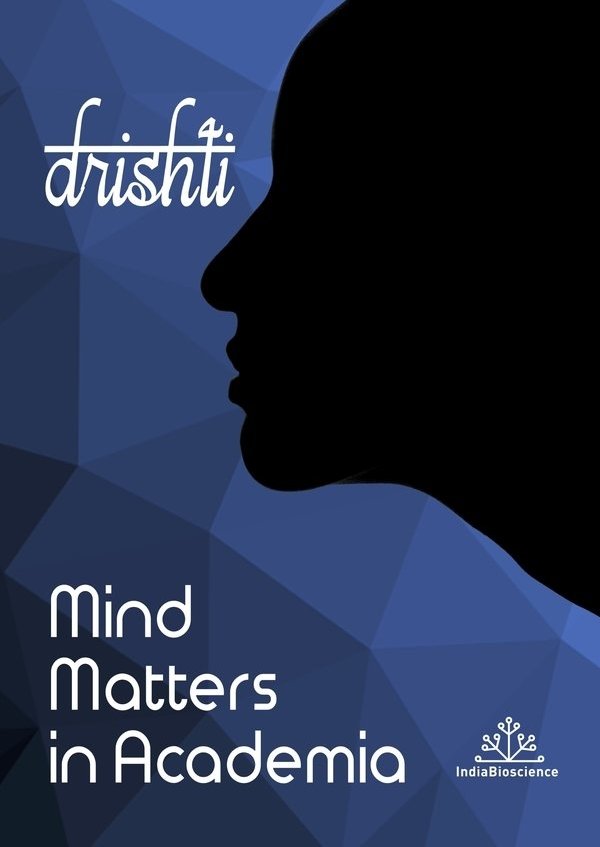 Click here to download this resource.
Increasingly and yet not sufficiently, the discussion of mental health in academia is coming to the forefront. This collection is our attempt to bring the conversation around mental health in academia out into the open and confront the culture of silence that often surrounds such issues. We hope that this collection will serve as food for thought as well as act as an important resource for the academic community in India- not only shedding a light on the struggles but also brainstorming possible solutions.