Students face many dilemmas and uncertainties as they commence their journeys towards a fulfilling career. A little guidance from someone who had once been in their shoes might be just what they need to get started in the right direction. In this article, educator Charu Dogra Rawat and student Gunwant Singh Atwal from Ramjas College, University of Delhi, write about an initiative with a similar purpose – an alumni-student mentorship programme that they and their colleagues started in the College.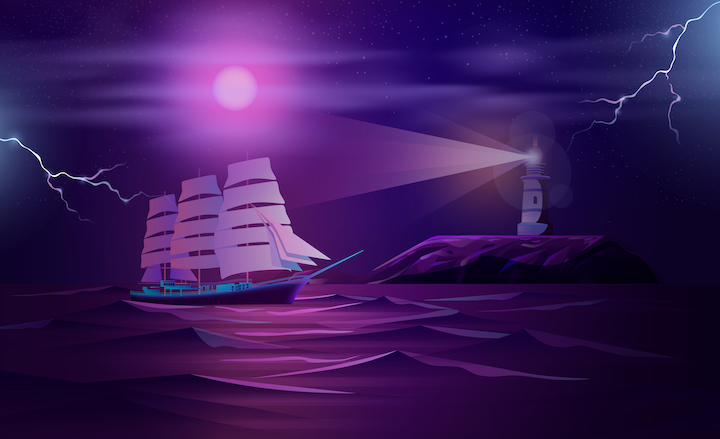 From choosing the right courses and institutes for higher education to exploring different career options, the youth of today face a lot of dilemmas and uncertainties before embarking on their ​'true' career paths. Moreover, underfunding of educational institutions, a growing educated population, stagnation in the job market and the resulting rise in unemployment have made many career fields extremely competitive. This problem has been amplified with the COVID-19 pandemic, leaving students much more insecure than ever before.
Wandering in these dark alleys, what one seeks is the knowledge, expertise and wisdom that can shed some light on the paths ahead and help alleviate the stress that weighs one down. These sought-after virtues constitute the essence of ​'mentorship' in which a mentor, who is broadly an ​'experienced and trusted' advisor, guides the mentee (a less experienced person) whilst maintaining a friendly and supportive relationship.
Mentorship is a mutually beneficial relationship. It helps the mentees gain confidence, clarity and awareness, expand knowledge, encounter new opportunities, build professional networks, and improve mental health. On the other hand, the mentors hone their leadership and interpersonal skills, get reinforcement of their knowledge, and build networks. Mentors also get a sense of satisfaction in being able to extend a helping hand to someone in a situation that they themselves had been at one point of time.
While faculty-student mentoring is being encouraged more and more in academic institutions, the power of alumni-student mentoring is not being widely tapped though most institutions have alumni registration portals in place. ​"Nobody is bothered about an institution more than its alumni", said Mr. N. R. Narayana Murthy, Chairman Emeritus of Infosys, while addressing former students of Indian Institute of Technology (IIT) in a ​'Pan-IIT' summit in New York, way back in 2011. He advocated the inclusion of alumni in the governing council at IITs and brought to the fore the richness of this resource for further improving the quality of these premier institutes.
Alumni-Student Mentorship Initiative (ASMI)
Recognizing the importance of utilizing alumni wealth for the growth and development of an institution and its students, and in turn honing the mentoring skills of its alumni, Ramjas College, University of Delhi established the Alumni-Student Mentorship Initiative (ASMI) in March 2021. The Initiative is convened by Dr. Charu Dogra Rawat (Assistant Professor, Ramjas College) under the guidance and support of Dr. Manoj K. Khanna (Principal, Ramjas College). Resounding their beliefs and sharing their enthusiasm, the student office bearers Gunwant Singh Atwal, Shivani Bajaj and Aman Gautam, with other members of the Zoological Society of the College, put together the first activity under ASMI. It was an icebreaker session conducted on 3 March 2021, in virtual mode. It aimed to facilitate the beginning of interaction between alumni and current students, which could develop into a sustainable and productive alumni-student mentorship relationship later.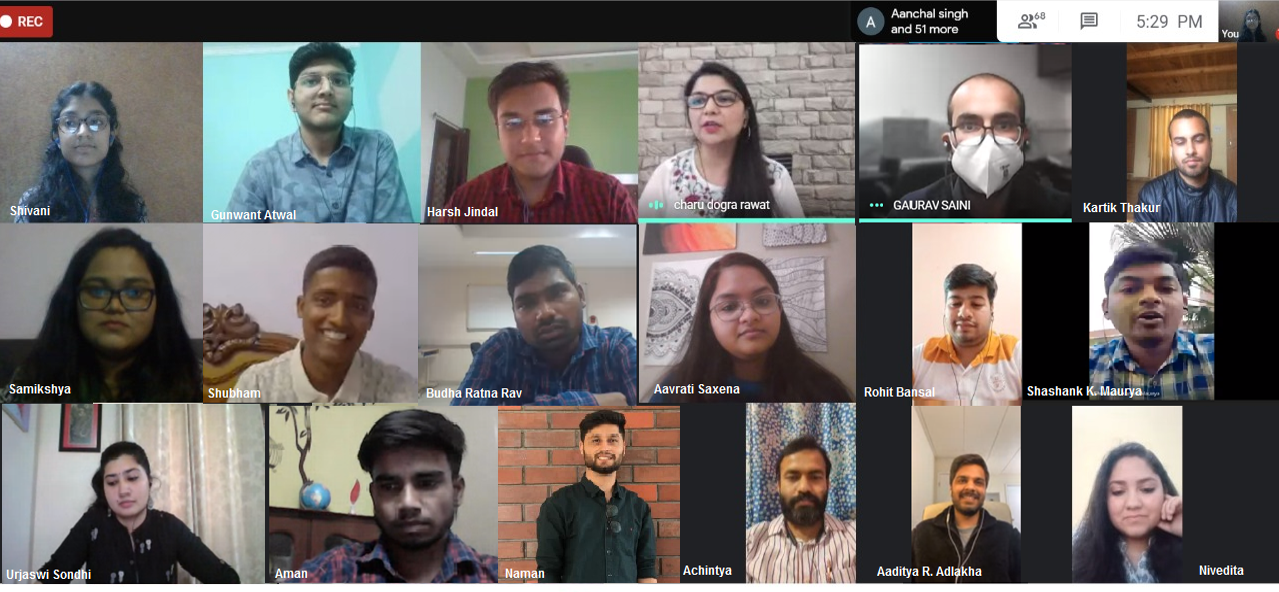 The session comprised informal panel interviews of alumni pursuing diverse careers (and not just who remained in Zoology) to present a perspective of alternate careers to students. The panels were made based on their current fields. For example, there were panels of alumni pursuing scientific research in India or abroad, panels of alumni in government or defence services, and of those who went into social work, business administration, etc.
The alumni answered some frequently asked questions, collected from undergraduate students before the session, followed by an open Q&A session. Some notable queries included strategies for entering into their respective institutions, the quality of their institutions and the scope of the fields they were pursuing. An interesting question was about the usefulness of coaching institutes when it came to cracking entrance exams. The alumni were in unanimous agreement that coaching institutes are limited in their utility and self-study holds the most importance.
The panel of alumni researchers working abroad guided the students on various application requirements and procedures related to graduate and postgraduate admissions in foreign universities.
Questions to the panel of alumni who diversified their career and transitioned into non-science fields were mainly around the difficulties in their transitions, and if they experienced a disadvantage due to their science background. The consensus was that although a transition is not easy, being from a science background was not a disadvantage at all. Rather, the methodical approach and organizational/​time management skills acquired during their graduation served as an added advantage. As many fields are increasingly becoming interdisciplinary, having scientific knowledge gave them an edge, for example, in administration, policy making or solving societal issues.
Having a mentor… would bring with it a sense of security that I am on the right path, and the knowledge that I'm taking all the right steps to ensure success in my endeavors.
At the end of the event, we conducted a survey to determine the usefulness of the program. 97 – 100% of the respondents found the event to be relevant and informative. ​"Having a mentor would mean a great deal to me for a number of reasons. The biggest for me is that it would bring with it a sense of security that I am on the right path, and the knowledge that I'm taking all the right steps to ensure success in my endeavours", said Rachita Garg, a student in 3rd year of Bachelors in Zoology course of the College. All the students expressed interest in attending more such events in the future and suggested it to be conducted for different fields/​interests in smaller groups for more one-to-one interaction.
The participating alumni wished they also had such sessions during their graduation times; ​"It would have helped them to cope with the confusions and stress that they had in a better way", said alumnus Gaurav Saini. They said that the session brought them a great sense of satisfaction for being able to reach out, and give some direction, to the worried and confused minds. They agreed to conduct more sessions in smaller groups specifically for students interested in their fields.
Road Ahead
Based on the feedback received from both student mentees and alumni mentors, more activities (interactions and workshops) are being planned under ASMI to be conducted monthly in smaller groups and relating to more specific skills and strategies. A workshop on writing SOPs and research proposals, for life science students who have cleared entrance exams for various premier research institutes of the country, is scheduled to be held in the last week of May. Alumni who are pursuing research in these institutes will be mentors. Also, an alumni-student interaction for raising awareness and discussing strategies for pursuing careers in interdisciplinary fields, such as biophysics or MBA in biotechnology, environmental courses at IITs, etc. is being planned.
In their pursuit of being productive and having a successful career, everyone faces challenges and dilemmas. Alumni-student mentorship can help address these challenges in a timely manner, making the journey a bit easier and more enjoyable, akin to having a lighthouse on a stormy night.