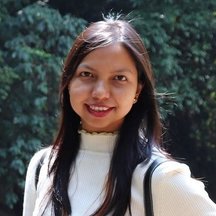 Suchibrata Borah
Program Manager - Digital Initiatives, IndiaBioscience
Suchibrata has a Ph.D. from Tezpur University, Assam, in metal-organic frameworks (MOFs) and their applications. After a short post-doc at IIT Bombay, she started her career in science communication as a Technical Officer (Sci. Comm.) at IISER Pune.
She has hosted video interviews and podcasts, created content for research videos, and organized multiple workshops. At IndiaBioscience, she takes care of the digital initiatives that include webinars, other events, podcasts, and the website.

She wishes to connect the rural places of India to increase awareness and rational thinking with the help of science communication.