On the occasion of the UN International Day for the Elimination of Violence against Women, (25 November), and within the context of the Sustainable Development Goal N. 5 on ​"Achieve gender equality and empower all women and girls", the Working Group on Gender Equality of the International Union of Biological Sciences is launching the Webinar Series: ​"The Gender Gaps and the Biological Sciences".
The series is intended to provide a framework to discuss issues related to different gender gaps within the context of the biological sciences communities towards identifying actions towards gender equity and equality. Among the topics which will be addressed there is gender pay gaps, promotion gaps, funding, and publication gaps, the leaky pipeline, gender lens in research, harassment, and many more topics also triggered and proposed by the IUBS community!
The first webinar will provide information on the series within the context of the activities of the IUBS Gender Equality Working Group.
The webinar will consist of talks by experts, moderated round table discussion, and a Q&A session.
Lucilla Spini bio-anthropologist and a primatologist will introduce the topic and the gender gaps under different aspects of the biological sciences, also by highlighting how different branches (e.g., zoology, plant physiology, ethology) can be subjected to different gaps, obstacles to gender equity, and equality, and different uses of the gender lens. Given that the upcoming International Zoological Congress, IUBS Executive Committee Sarita Maree will provide some insights from the zoological sciences, also by introducing the gender lens in conducting research on animal society to highlight best practices for other studies. Thereafter, Catherine Jami, Chair of the Standing Committee on Gender Equality in Science, will provide a social scientist's viewpoint on the gender gaps within scientific career and current international initiatives, and Renuka Badhe, Executive Secretary of the European Polar Board, will address her experience in narrowing gender gaps and promoting gender equality within her roles as a co-founder of the Women in Polar Science Network and her work with EDI initiatives in many national (Diversity in Polar Science UK, Challanger Society, UK) and international organisations like Scientific Committee on Antarctic Research (SCAR).
Join us for this very important discussion.


Date: 25 November 2021

Time: 8:00 — 10:00 AM GMT | 10 AM- Noon SAST | 1:30 — 3:30 PM IST



This webinar will be hosted on Zoom. Please use the links below to register for this event:
Zoom: Click here to register.
Zoho: Click here to register. Note: Zoho link is closed now.
There is no registration fee to attend the webinar.
This webinar will be hosted on Zoom.
It will also be live-streamed on multiple platforms such as the websites and select social media accounts for IndiaBioscience and IUBS. Relevant links will be added closer to the webinar date.
---

Introduction of the Moderators

Lucilla Spini & John Buckeridge

---

Talk 1: Gender Gaps and the Biological Sciences

Lucilla Spini

---

Talk 2: Perspectives on Gender Equality and ICZ: What can we learn from animal societies?

Sarita Maree

---

Talk 3: Mobilizing African biodiversity experts - where are the women?

Hayley Clements

---

Talk 4: Women in Science: Images and Data

Catherine Jami

---

Talk 5: Barriers to Diversity – Real and Perceived: My experiences from the Polar Regions

Renuka Badhe

---

Q&A

Catherine Jami, Hayley Clements, John Buckeridge, Lucilla Spini, Renuka Badhe, Sarita Maree

---

Concluding Remarks

John Buckeridge
Speakers & Moderators
John Buckeridge (Moderator)
John Buckeridge is Professor Emeritus in the Earth & Oceanic Systems Group at RMIT University, Melbourne. He is internationally recognized for his research into both the biogeography and evolution of barnacles and in the promotion of environmental stewardship through environmental ethics. He is President Emeritus of the International Society of Zoological Sciences, Past President of the International Union of Biological Sciences; a past member of the Executive Board of the International Council for Science (Paris), and a member of the Hungarian Academy of Sciences.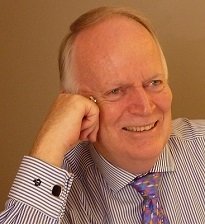 Lucilla Spini (Speaker+Moderator)
Lucilla Spini is a biological anthropologist with expertise in sustainable development, gender mainstreaming, and stakeholder engagement. Over the past 20 years, Dr. Spini has held various positions within the UN System (UNESCO, FAO and UNU-INWEH) and international NGOs. Dr. Spini has also served as an Adjunct Assistant Professor in Anthropology at the University of Waterloo and as an Adjunct Professor in the School of Geography and Earth Sciences at McMaster University. Recently, she has been a Giorgio Ruffolo Research Fellow in Sustainability Science at Harvard University's John F. Kennedy School of Government, and a Policy Leader Fellow at the School of Transnational Governance of the European University Institute. She is currently a Research Fellow at the LabGeo of the University of Florence. She holds a B.A. (Honors) in anthropology from New York University (NYU), a Laurea in foreign languages and literature from the Università degli Studi di Firenze, and a Master of Science (M.Sc.) in human biology and Doctor of Philosophy (D.Phil.) in biological anthropology, both from the University of Oxford (Linacre College). She is the author of the book ​"Of Scatterlings and Stakeholders. Diversity, Inclusion and Transnational Governance for Sustainable Development." (Angelo Pontecorboli Editore, 2020).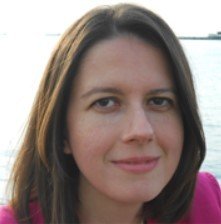 Sarita is a molecular systematist and evolutionary biologist that obtained her PhD from the University of Pretoria. She is internationally recognized for her research on African small mammals addressing questions concerning their evolutionary relationships and phylogeography at different levels and spatial scales, and implications for taxonomy and conservation. She has been a member of the Golden Mole Section of the IUCN Species Survival Commission's Afrotheria Specialist Group since 2003, conducted 35 global and regional conservation assessments on seven species for the IUCN Red List (2015 & 2016), and actively participates in activities to bridge the gap between scientific research and its implementation to inform conservation planning. She is the author and co-author of 18 peer reviewed research articles, six technical reports and 30 specialist report on the status of endangered golden mole species for Biodiversity and Environmental Impact Assessments and has written three book chapters on the status of species in the family Chrysochloridae. She is a member of the Executive Committee of the International Union of Biological Sciences (IUBS) & Working Group for Gender Equality (2019−2023), Vice-President of the International Society of Zoological Sciences (ISZS) (2012−2021), Co-Chair of the 23rd International Congress of Zoology (ICZ2021) 22 – 23 November 2021, Past President Zoological Society of Southern Africa (ZSSA) & Council Member for International Relations 2004 – 2023, Secretary International Federation of Mammologists (IFM) and ZSSA Representative to the IFM Board of Directors, 2014 – 2023.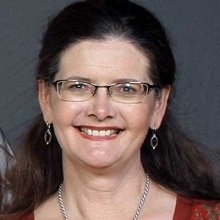 Hayley Clements is the Inaugural Recipient of the prestigious Jennifer Ward Oppenheimer Research Grant in 2019, which was established to honor the late Mrs. Jennifer Ward Oppenheimer, and continue her extensive contribution to and passion for Africa, the environment, and science (https://www.jworesearchgrant.o… and https://www.jworesearchgrant.o…hayley-clements)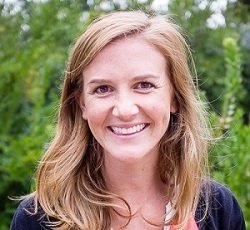 Catherine Jami is a Senior Researcher at the French CNRS. Trained in mathematics and in Chinese studies, she is a historian of science. Her field of research is the circulation of scientific and technical knowledge between China and Europe in the 17th and 18th century, and the appropriation of such knowledge by the Chinese imperial state. She also has an interest in the history of women in science. She is the editor of the journal East Asian Science, Technology, and Medicine. She is the Secretary General of the International Union of History and Philosophy of Science and Technology (IUHPST), a full member of the International Science Council. She played a driving role in the foundation of the Standing Committee for Gender Equality in Science (SCGES) in 2020, and is currently its chair.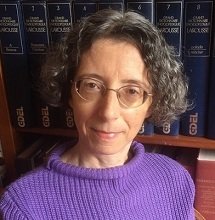 Renuka Badhe currently serves as the Executive Secretary of the European Polar Board, based in the Netherlands. She has previously worked with the Scientific Committee on Antarctic Research, SCAR, and currently serves on their EDI scoping group. Her educational background is in economics and public policy and on southern ocean phytoplankton physiology. As a knowledge broker, she has longstanding expertise working with projects at the interface of governance, science, and policy in the polar regions and has been invited to serve on various national and international scientific and advisory committees. Renuka has worked with a wide range of national, European and International organisations on various aspects of polar science, policy, strategy development and also on Equality, Diversity and Inclusion in polar research.
She is a passionate advocate for diversity in polar research and has co-founded the Women in Polar Science network in 2014 to highlight and promote women working in all aspects of polar research, particularly as an outspoken advocate for members of underrepresented communities. She has mentored countless early career researchers globally, and was awarded 2017 Association of Polar Early Career Scientists (APECS) International Mentorship Award. She promotes polar research to a wide variety of stakeholders using a range of traditional and non-traditional communication tools to ensure that the message reaches the audience in the best possible manner.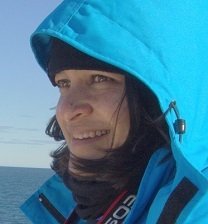 Annelies Pierrot Bults

Institute for Biodiversity and Ecosystem Dynamics

Guy Smagghe

Professor, Ghent University, Belgium

John Buckeridge

Professor Emeritus, RMIT University, Melbourne

L S Shashidhara

Lucilla Spini

Nathalie Fomproix

Executive Director, International Union of Biological Sciences

Sarita Maree

Zoological Society of Southern Africa (ZSSA)

Shantala Hari Dass

Executive Director, IndiaBioscience


Suchibrata Borah

Program Manager - Digital Initiatives, IndiaBioscience
For any queries related to this webinar and also to share your ideas ahead of the webinar, write to us at indiabiostreams[at]indiabioscience[dot]org