This webinar is organized for the students of Tezpur University (TU) to cover the Industry-Academia transition. The Molecular Biology and Biotechnology Department at TU is trying to facilitate the industrial campus placement process for their students. Though a significant number of students from the department have found placement in various industries, it is yet not sufficient. This webinar will cover how to create a cover letter for jobs, the application process, the do's & dont's, etc. Invited experienced mentors from the industry will join the webinar to motivate and interact with the students.


Date: 18 October 2021

Time: 3:00 — 4:30 PM IST



This webinar will be hosted on Zoom. It is a closed webinar only for the students of Tezpur University.
There is no registration fee to attend the webinar.
---

Introduction & Audience poll

---

Introduction of IBS and dissecting a job application

Shantala Hari Dass + Suchibrata Borah

---

Academia-industry transitions

Madhura Panse

---

My journey to industry

Arunima Bandyopadhyay

---

Industry career in biological sciences

Mahati Krishna

---

---
Arunima Bandyopadhyay received her PhD (Chemistry) at UW, Seattle, and has spent 6+ years as a research scholar working on drug delivery platforms at Yale and Stanford Universities. Following her return to India, she has been associated with Dr. Reddy's Labs for the last 8+ years as an expert in Complex Generics Product Development.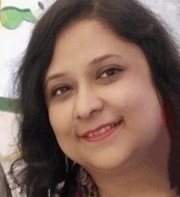 Madhura holds a doctoral degree in biochemistry, awarded by the University of Tuebingen in Germany. Her passion lies in mentoring and capacity building of students, to help them carve their unique career paths. Currently, she runs a peer-learning and skill-building platform for students belonging to the life sciences, healthcare, and pharmacy background.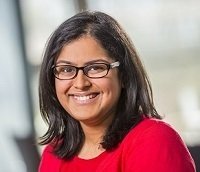 Mahati is a Senior Research Investigator in the department of In-vivo pharmacology, Syngene. Her primary area of research is preclinical neuropharmacology and is involved in testing novel therapeutics to treat brain disorders.
Mahati has a Ph.D. in Neurophysiology. Her doctoral work focused on understanding the interplay between positive environmental stimuli and antidepressant drugs in an animal model of depression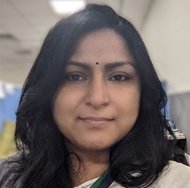 For any queries related to this webinar and also to share your ideas ahead of the webinar, write to us at indiabiostreams[at]indiabioscience[dot]org
Shantala Hari Dass

Executive Director, IndiaBioscience


Suchibrata Borah

Program Manager - Digital Initiatives, IndiaBioscience