FROM THE IBS DESK
Dear Reader,
Season's greetings!
2023 is around the corner, and at IndiaBioscience we're all bustling with energy, ideas, and new projects for the next year. But before moving on, in this special year-end edition of our newsletter, we rewind 2022 to reflect on how IndiaBioscience pursued its mission of 'engaging communities, enabling change'.
The year 2022 saw a pendulum swing towards the familiar, navigating the duality of engaging both in an in-person and virtual capacity. At the cusp of turning 15, IndiaBioscience is excited to have received a 3-year grant from the Department of Biotechnology to continue growing exponentially in activities and reach as we strive towards becoming a long-term, sustainable organisation. This past year, we collaborated with many organisations such as Azim Premji University, Cactus Communications, TNQ Technologies, IGNITE Life Science Foundation, Euraxess, IUBS, ASAPBio and EMBO to name a few. We hope to cross paths with more of you in 2023.
This year we also welcomed two new team members, Aditya and Ankita, to the IndiaBioscience family. And did you hear? After two virtual meetings, we are back with our 15th Young Investigators' Meeting (YIM2023) scheduled for February 2023 in Gandhinagar/Ahmedabad, Gujarat. We hope to see you soon!
We thank our readers, Board members, partners and funders for their support throughout the year. We hope you continue to engage and share your ideas with us at hello@indiabioscience.org. Or find us on Twitter, Facebook, LinkedIn, YouTube and Instagram.
On behalf of the IndiaBioscience team, we wish you a happy new year!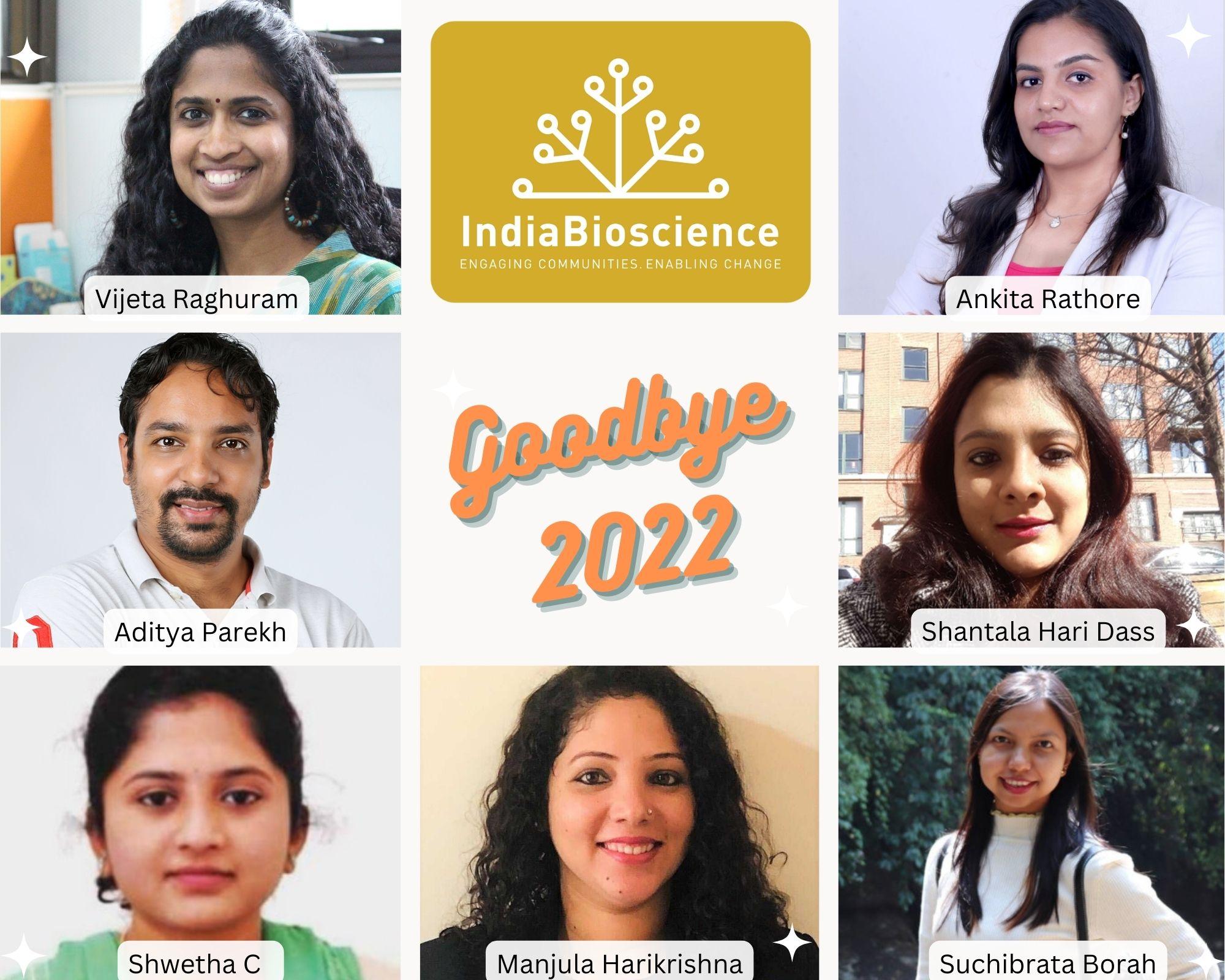 NETWORKING AND OUTREACH
IndiaBioscience actively promotes networking and community engagement.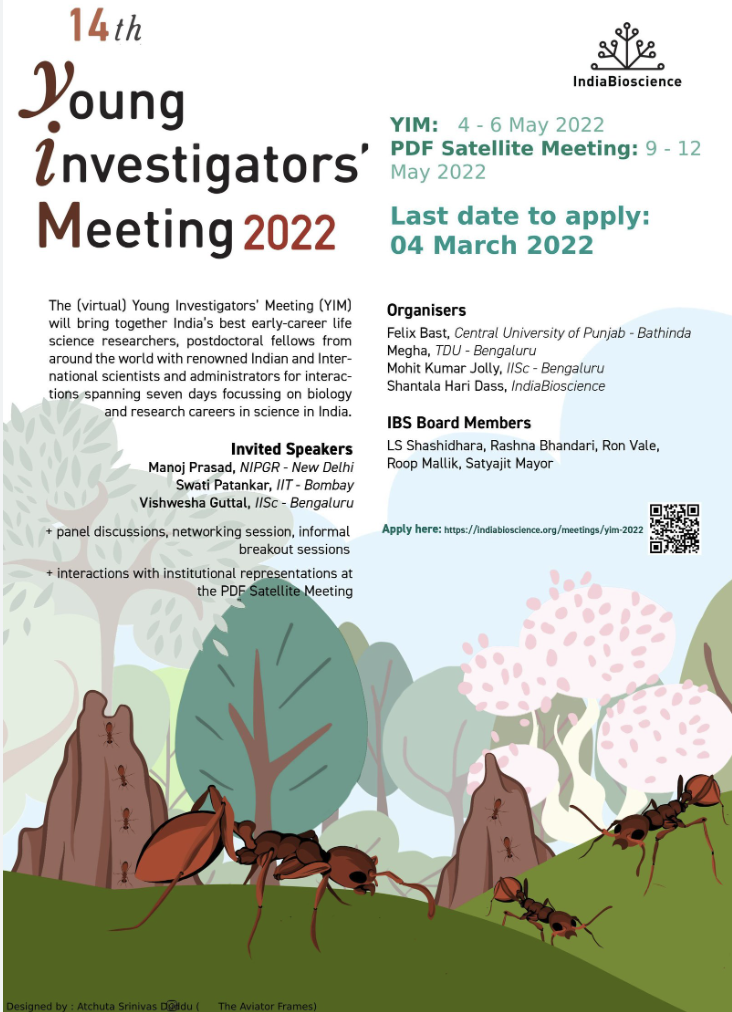 We organised the (virtual) 14th Young Investigators' Meeting (YIM) 2022. The YIM, our annual flagship event brings together early career life sciences researchers, post-doctoral fellows, renowned Indian and International scientists and administrators for interactions spanning five days focussing on biology research careers in India. It was held between 4-6 May 2022, and featured various panel discussions, networking sessions and informal breakout discussions. This was followed by a virtual PDF Satellite meeting 2022 specifically for post-doctoral fellows in India and abroad. The fellows enthusiastically participated and gleaned insights from several scientists, guest speakers, panellists and institutional representatives.


SKILL BUILDING
Our 'Crafting Your Career (CYC)' series of workshops raise awareness among life science students and researchers about the different science careers in India, and help them develop skills to navigate their career paths with confidence. Earlier this year, we organised four online CYC workshops for DBT-SRFs and Masters students and, after a two year gap, two in-person CYC workshops at IISc and BLiSc campus in Bengaluru on June 10 and June 29, 2022, respectively.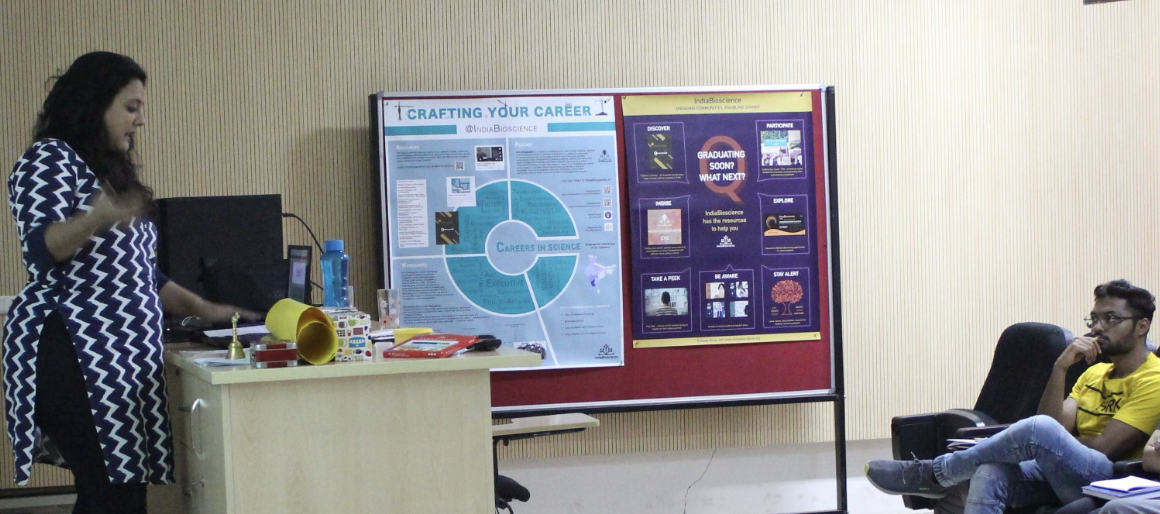 In partnership with ASAPBio and Open Access India we organised a virtual workshop on' Research assessment and preprints in India'. We also conducted e-workshops on topics such as science communication and research communication. With Cactus Communications, we launched and conducted an intensive, small group workshop on research communication for PhD students and Postdoctoral Fellows in the life sciences in India. The series, called the 'WriteRight series in Research Communication', was held between August 5 to September 2, 2022.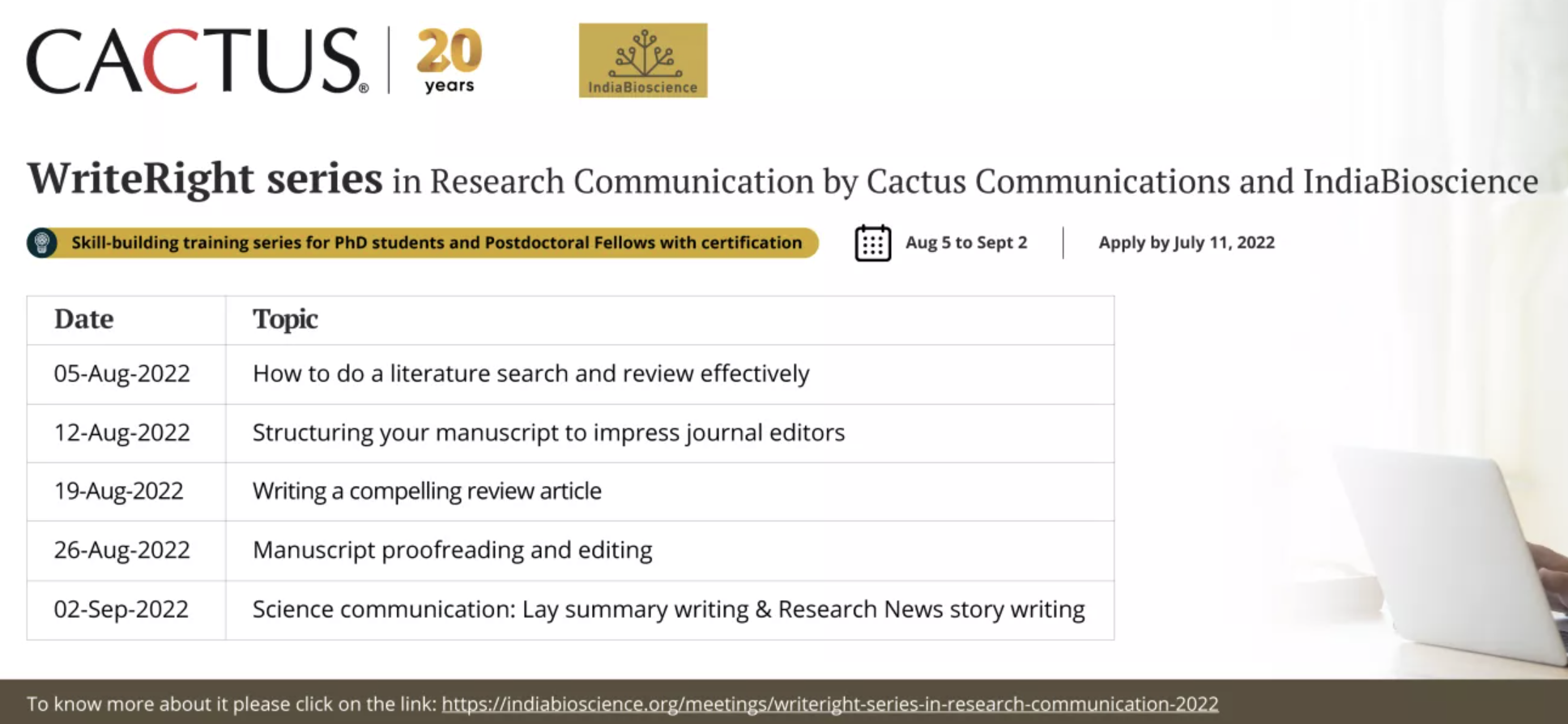 Under the aegis of our International Grants Awareness Programme (iGAP), we featured nine articles this year as a part of community voices for international grants and fellowships. The awardees share their journey of building collaborations, networking, applying for research grants and learning lessons along the way.
SCIENCE COMMUNICATION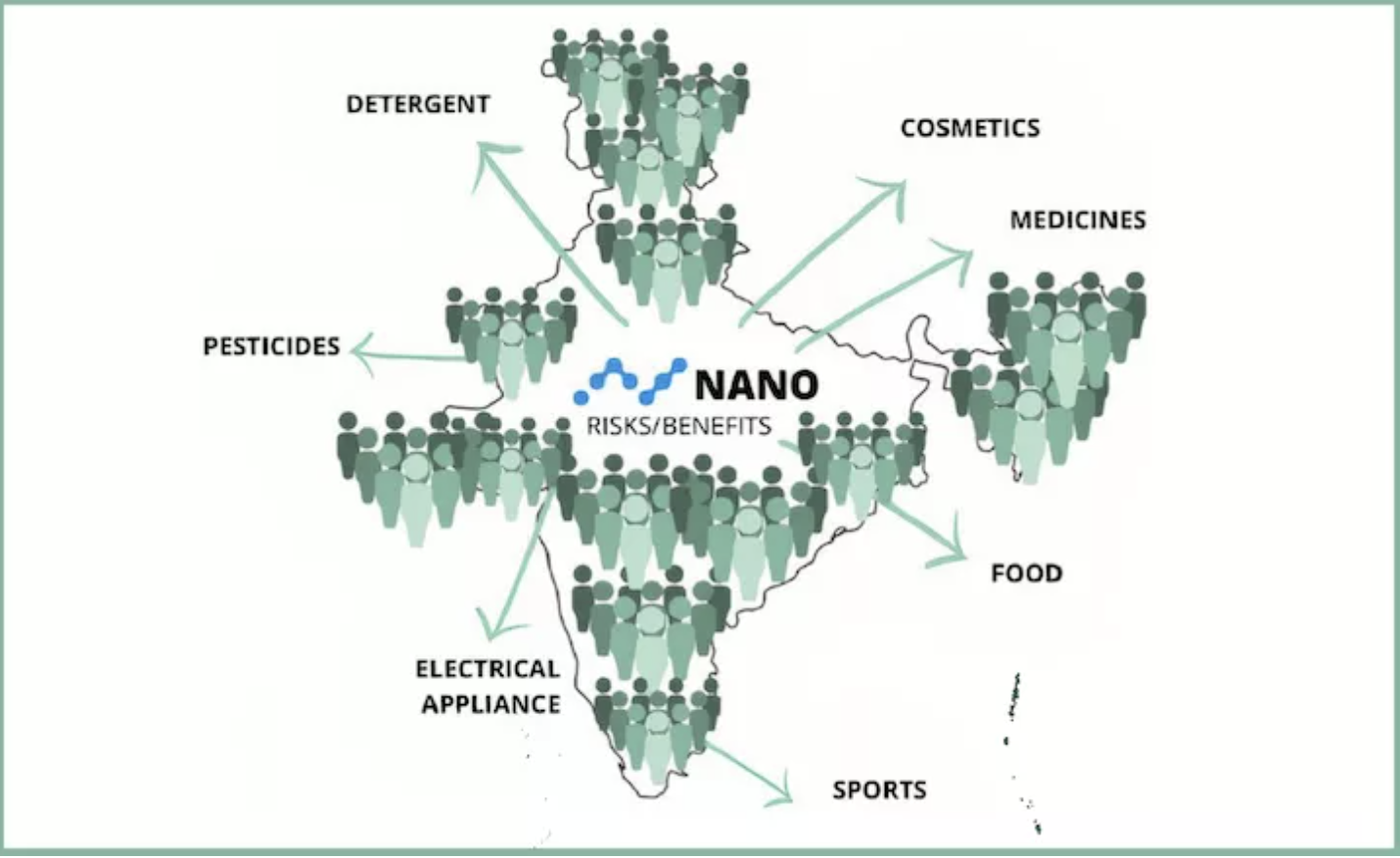 In the area of science communication, we strive to actively engage with networks of writers, scientists, educators, researchers, students and experts. We feature news pieces based on recent discoveries by the Indian scientific community, columns, opinions and articles relevant to science communication. Two of our popular news and opinion articles discuss an advanced tool to diagnose tuberculosis beyond the lungs and how Indians perceive nanotechnology, respectively.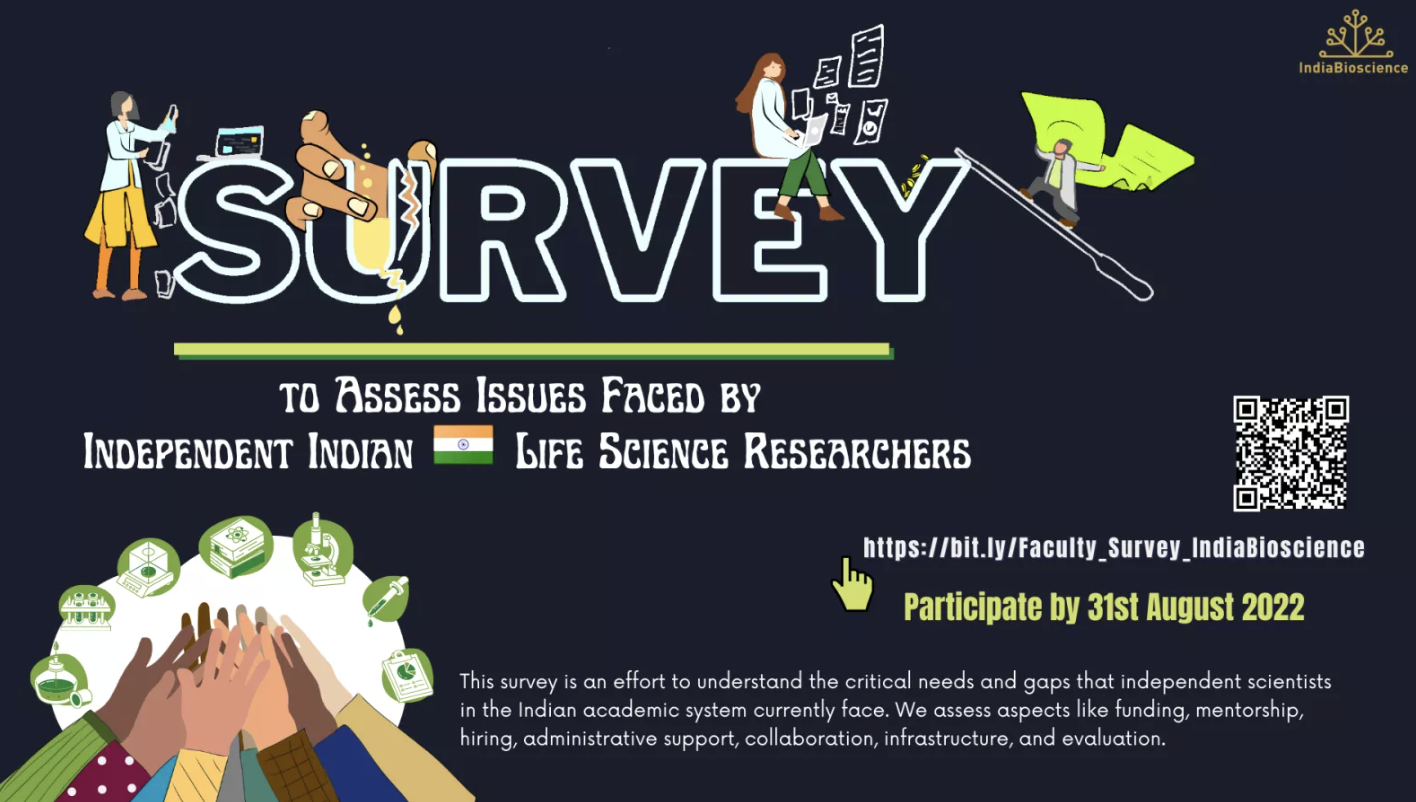 We published two articles based on a survey conducted to assess the impact of COVID-19 on the Indian STEM community. We also launched a nationwide survey 2022 to understand the critical needs and issues of independent scientists in the Indian science academia. The outcomes of the survey helped us tailor our activities to the needs of the Indian scientific community.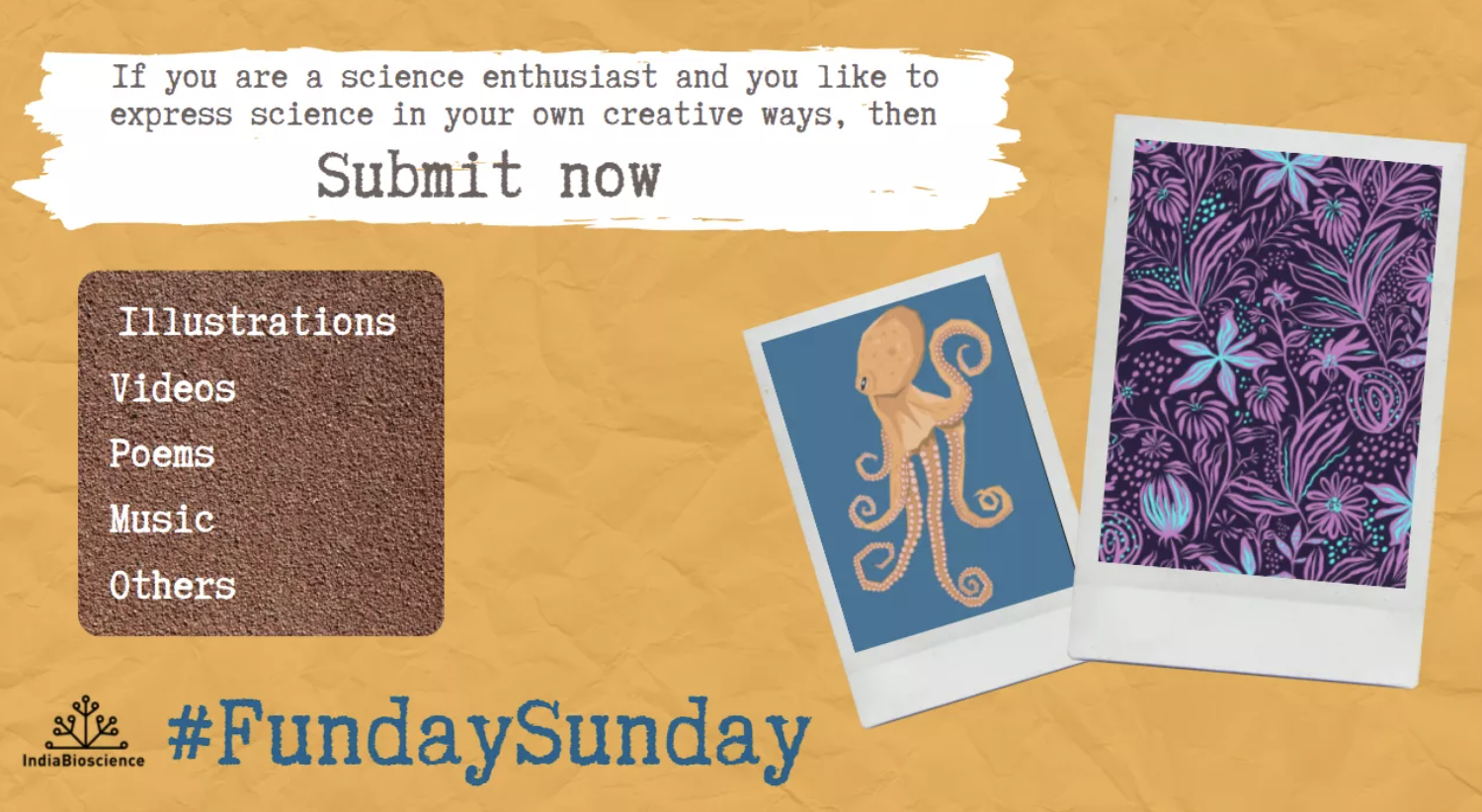 In our season two of 'FundaySunday' series, we publicised various creative examples of science communication from the life sciences community in the form of poems, artworks, illustrations etc. to bridge the gap between art and science. In our Funday Sunday webinar Mohit Kumar Jolly from IISc, Bengaluru used memes to discuss his research.

DIGITAL INITIATIVES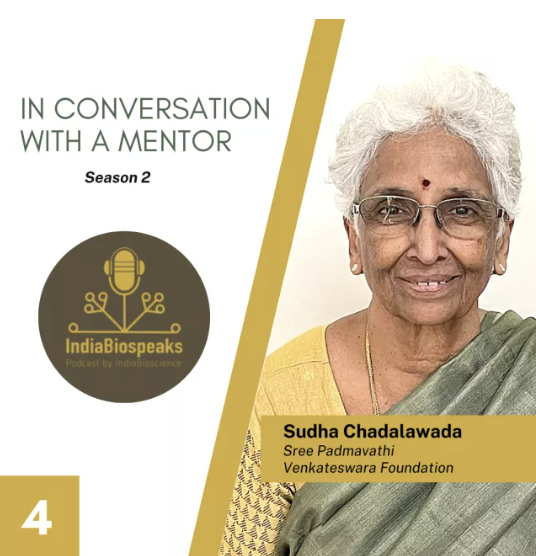 This year, we concluded the second season in our 'In Conversation with a Mentor (ICM)' series of
podcasts. This featured four podcasts with mentors — Abhishek Goel (CEO, Cactus Communications), Abhigyan Arun (CEO, TNQ Technologies), Ramgopal Vallath (Editor at i wonder...) and Sudha Chadalawada (Co-founder, Sree Padmavathi Venkateswara Foundation). The fifth podcast featuring Venkat Srinivasan (Head, Archives, NCBS Bengaluru) is in the pipeline and will be published in January 2023.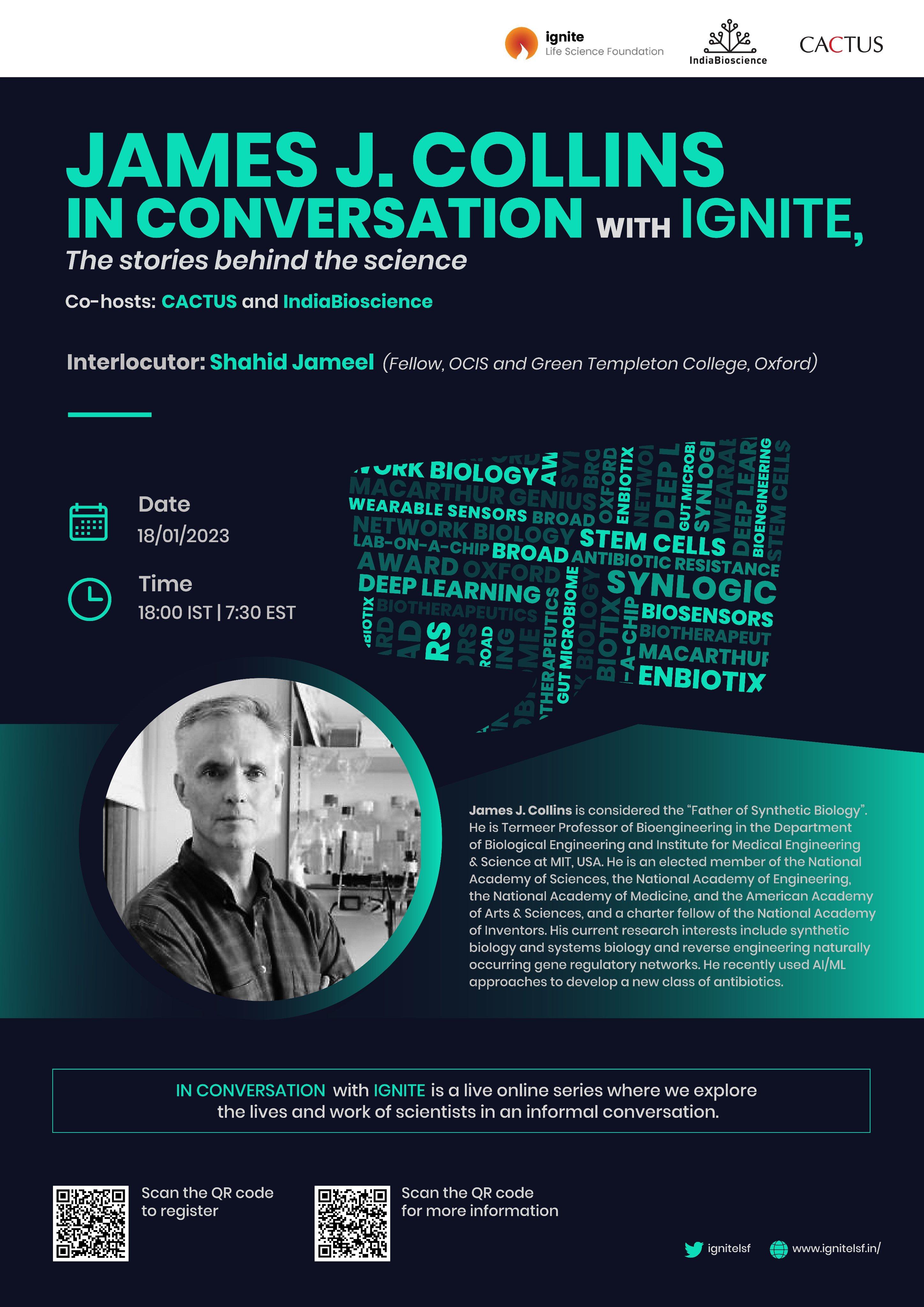 Together with Ignite Life Science Foundation and Cactus Communications, we organised 'IN CONVERSATION with IGNITE' webinar series for students and young scientists in India to connect with the stories behind the work of eminent scientists, in preparation for their own journey in science. In 2022 we co-organised five webinars, the sixth conversation in this series is with a well-known American researcher, author, speaker, and consultant James J. Collins (moderated by Shahid Jameel (Director, Trivedi School of Biosciences, Ashoka University) on January 18, 2023.

We were thrilled to be the publicity partners and technical hosts for the fourth webinar by International Union of Biological Sciences held on November 15, 2022, where Yvon Le Maho, an ecophysiologist, talked about the new technologies used to investigate Antarctic penguins without disturbing their habitats.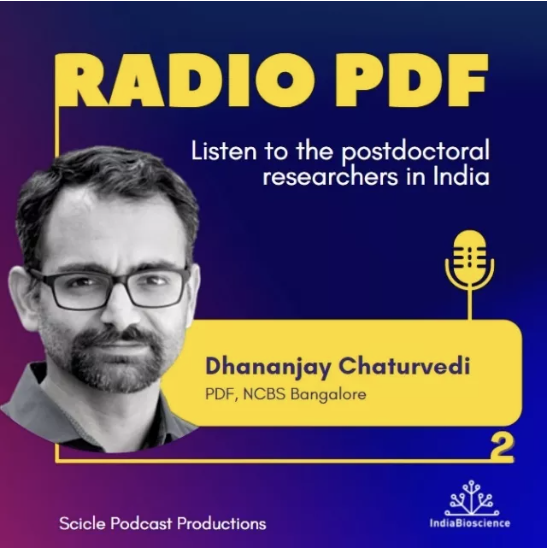 We launched a podcast series, 'Radio PDF' in May 2022, a space where the post-doctoral community in India can talk about their research, career and life beyond. The first series of ​'Radio PDF' featured Dhananjay Chaturvedi (NCBS Bangalore), Laasya Samhita (NCBS Bangalore), Mithu Baidya (IIT Kanpur), and Nimita Pandey (DST-CPR, IISc Bengaluru).

EDUCATION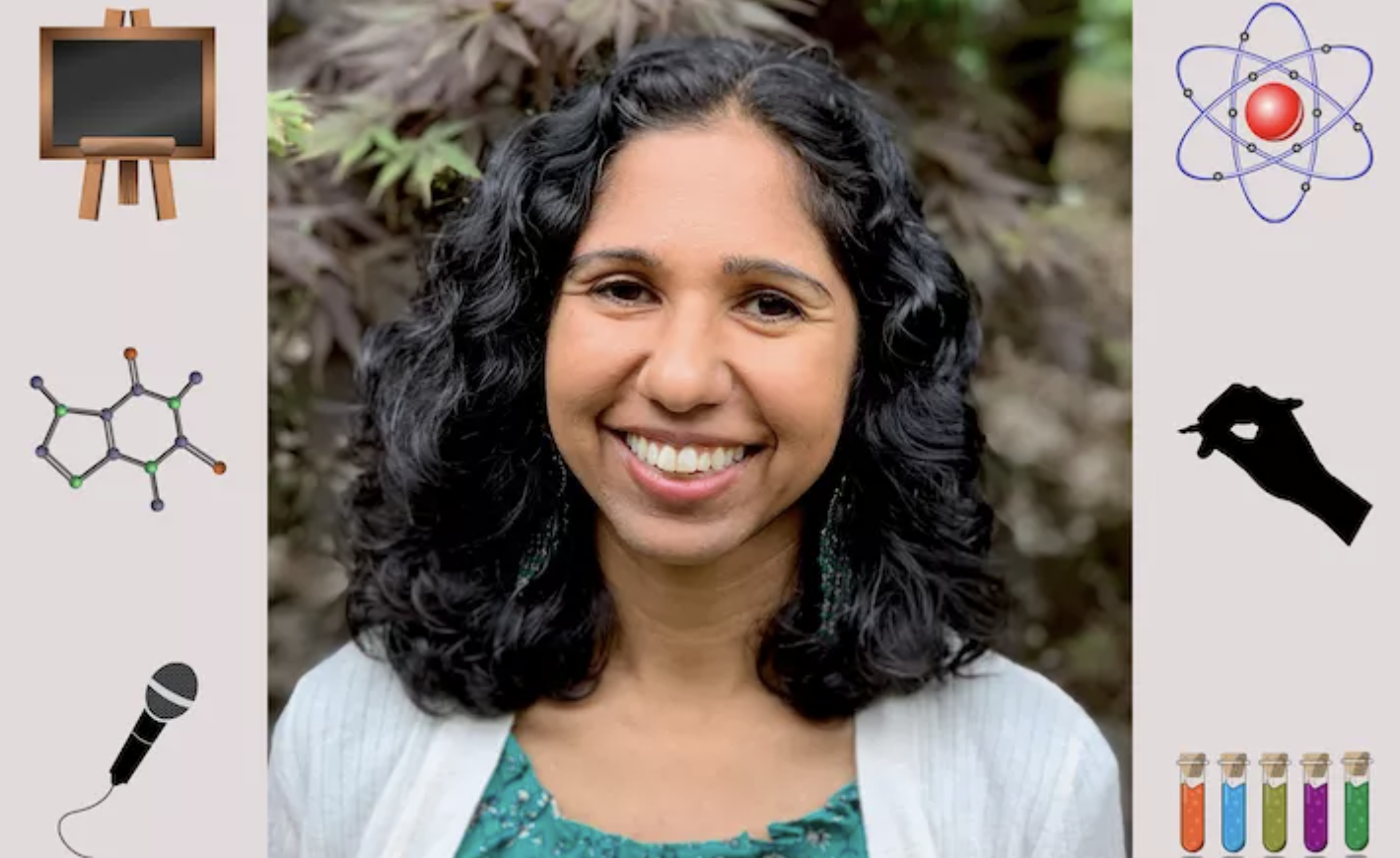 Our purpose in the area of education is to feature articles relevant to higher education in the life sciences field in India, curate resources for educators, and connect them with peers and researchers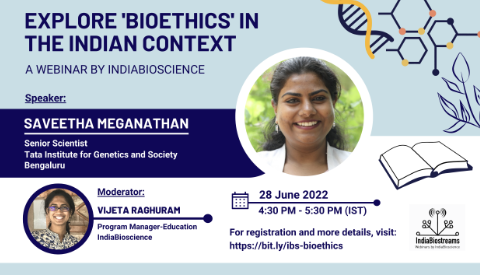 This year, our Education column discussed articles on topics such as mentorship, misconceptions, real-life scientific problems, massive online open courses (MOOCs) and creative ways to teach science through poetry, analogies, and memes. We hosted webinars for educators and researchers exploring digital education through the lens of NEP 2020 and 'bioethics' in the Indian context.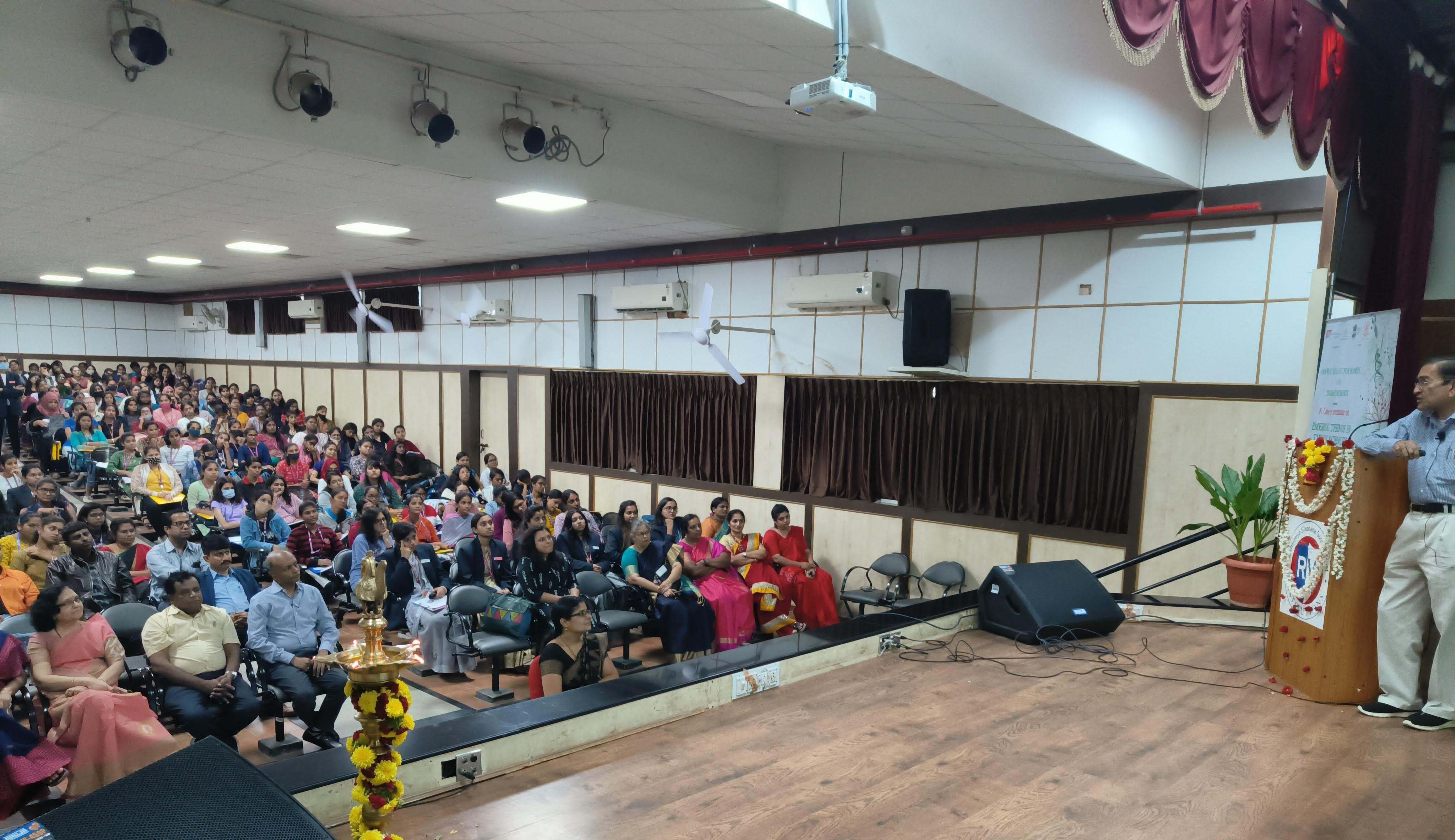 We also organised an in-person event at NMKRV College for Women, Bengaluru to build awareness among undergraduate students and educators about the exciting problems that scientists in the city are trying to solve. The event featured talks in the areas of biochemistry, neurobiology, genetic engineering, microbial ecology and sustainability, and saw enthusiastic participation from the audience, which comprised >250 students and educators.

COMMUNITY BUILDING
One of our primary goals has been to build and engage communities.
We are extremely thrilled to announce that we launched our 3rd IndiaBioscience Outreach Grants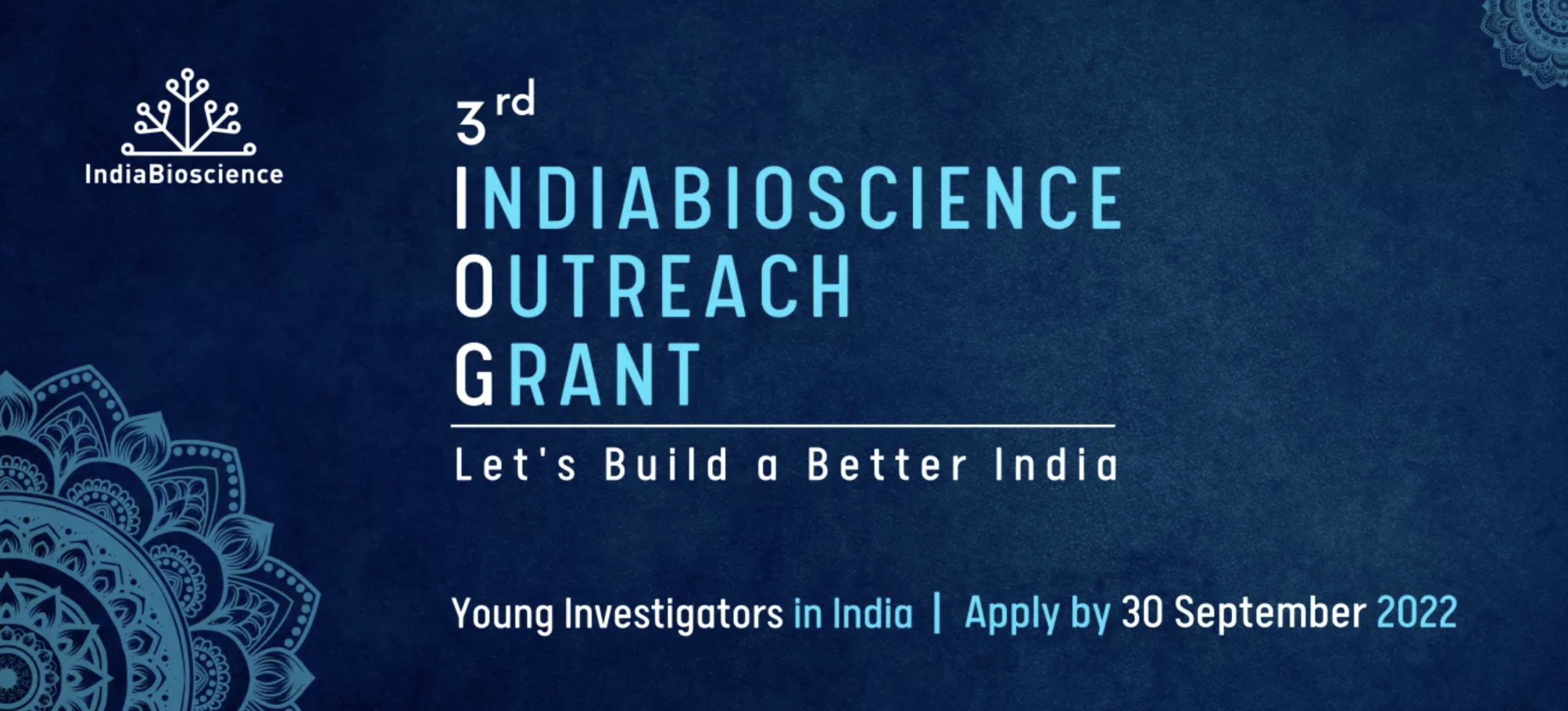 (IOG) this year. IOGs were initiated to motivate young researchers to step out of their labs and build stronger public connections through innovative science outreach efforts We received close to 100 applications this year- a sharp increase from last year. Our sincere congratulations to the seven awardees this year and we appreciate the enthusiasm of those who applied.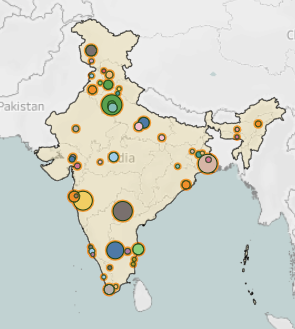 As part of our Interactive Database of Life Science Researchers in India, launched in 2018, we help locate and connect the community of life science researchers, map resources that provide relevant information and facilitate collaborations and cross-disciplinary interactions within the community. We are happy to announce that we registered >700 life science researchers on our database.
The IndiaBioscience Team was participated remotely in the India Science Festival 2022, DWIH Roundtable discussion Science Communication, Bioprocesses & Biotechnology: An Expert Insight Session, SCI- ROI Global Seminar, etc. We were thrilled to return to in-person meetings and to present talks on our activities, science communication, careers in science and more.The IndiaBioscience Team was at the Frontier in Biology Conference, National Postdoc Symposium, ChemCareers 2022, Indian Neurobehaviour Conference to name a few.
In this past year, we collaborated and developed partnerships with many organisations such as Cactus, TNQ, Ignite, Euraxess, and EMBO to name a few. We hope to cross paths with more of you in 2023.
RESOURCES
We also published a booklet, 'On the Road to Excellence - Funding opportunities for Life Science Researchers in India' this year. This resource focuses on the funding opportunities available for life science researchers in India to pursue research and related activities. It covers national and international fellowships, grants, awards and special schemes in addition to travel and meeting/event support.
Azim Premji University inaugurated a free, online, interactive textbook that emphasises more on developing scientific competencies in students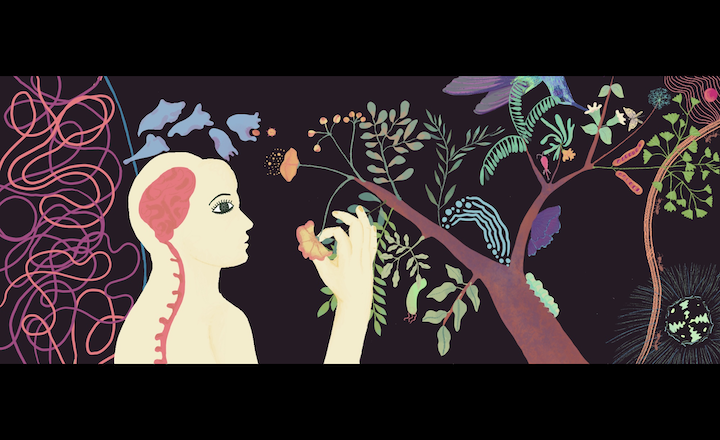 than just explaining concepts, and offers case studies from the Indian context. iThink Biology is a small step on the long path to transforming educational resources in India to make them relevant, accessible, and encouraging of a learner's curiosities and capabilities.
On our website, we have compilation of resources from outreach efforts by IndiaBioscience Outreach Grant awardees'.

HIGHLIGHTING OPPORTUNITIES
On our website we highlight relevant opportunities for the life science community, such as jobs, grants, and events. We hope you follow our #ScienceJobTuesdays twitter threads every Tuesday for latest science job updates.
We'd love to hear from you if you've found a new job/got a new grant through these postings, and we'll keep our readers posted on the latest opportunities.
LOOKING FORWARD TO 2023
We wish you a fruitful new year. We hope you engage with our webinars on IndiaBioStreams, podcasts on IndiaBiospeaks, and have open discussions in the areas of Education and Science Communication. And we are thrilled for our 15th Young Investigators' Meeting (YIM2023) scheduled for February 2023 in Ahmedabad, Gujarat.
Hope to see you soon!