From cell walls to differential equations, cultural history to machine learning, artificial enzymes to anthropology — this year's Infosys Prize winners represent a wide diversity of research areas and backgrounds. The list of awardees for 2019 was announced by the Infosys Science Foundation on Thursday during a formal event in Bengaluru.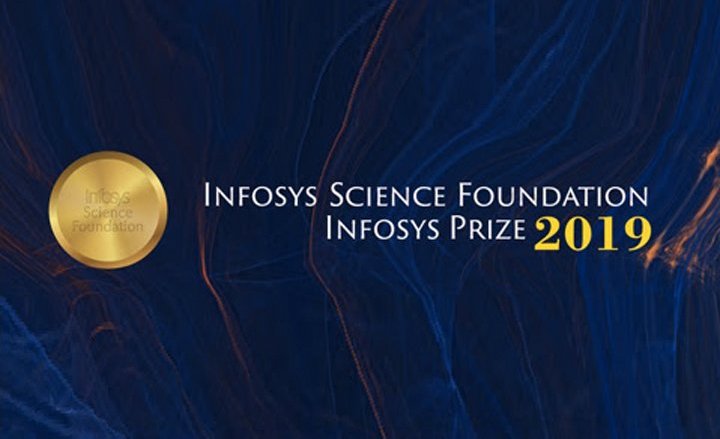 The Infosys Science Foundation (ISF) announced the winners of the prestigious Infosys Prize for 2019 on Thursday, 7 Nov, in Bengaluru. The award, which includes a cash prize of USD 100,000 in addition to a citation and a gold medal, recognizes outstanding contribution by researchers across six categories: Engineering and Computer Sciences, Humanities, Life Sciences, Mathematical Sciences, Physical Sciences and Social Sciences.
Nominations across each category were analysed by a jury of five eminent researchers headed by a jury chair. This year's jury chairs were Kaushik Basu (Social Sciences), Arvind (Engineering and Computer Sciences), Shrinivas Kulkarni (Physical Sciences), Akeel Bilgrami (Humanities), Mriganka Sur (Life Sciences), and Srinivasa S.R. Varadhan (Mathematical Sciences).
The Winners
Manjula Reddy
Chief Scientist, Center for Cellular and Molecular Biology (CCMB), Hyderabad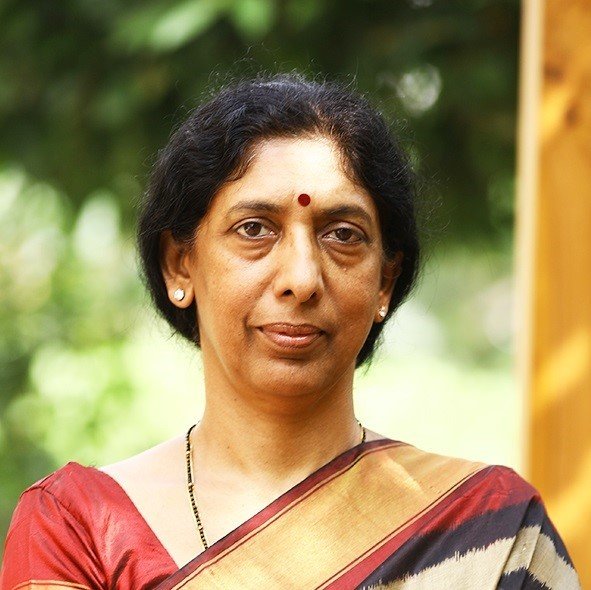 Manjula Reddy was awarded the Infosys Prize in the category Life Sciences for her extensive work on the biological processes involved in the synthesis and degradation of bacterial cell walls. Her work, which includes the identification, isolation, and characterization of ​'spacemaker' enzymes which break down cell walls to make space for new growth, can help in identifying potential targets for antibiotic action. A member of the Telengana Academy of Sciences, Reddy was also one of the organizers of the Young Investigators' Meeting 2014 held in Hyderabad. Mriganka Sur, Jury Chair for Life Sciences congratulated Reddy by saying, ​"Your work on the development and growth of cell wall in bacteria has really transformed the field."
G Mugesh
Professor, Department of Inorganic and Physical Chemistry, Indian Institute of Science (IISc), Bengaluru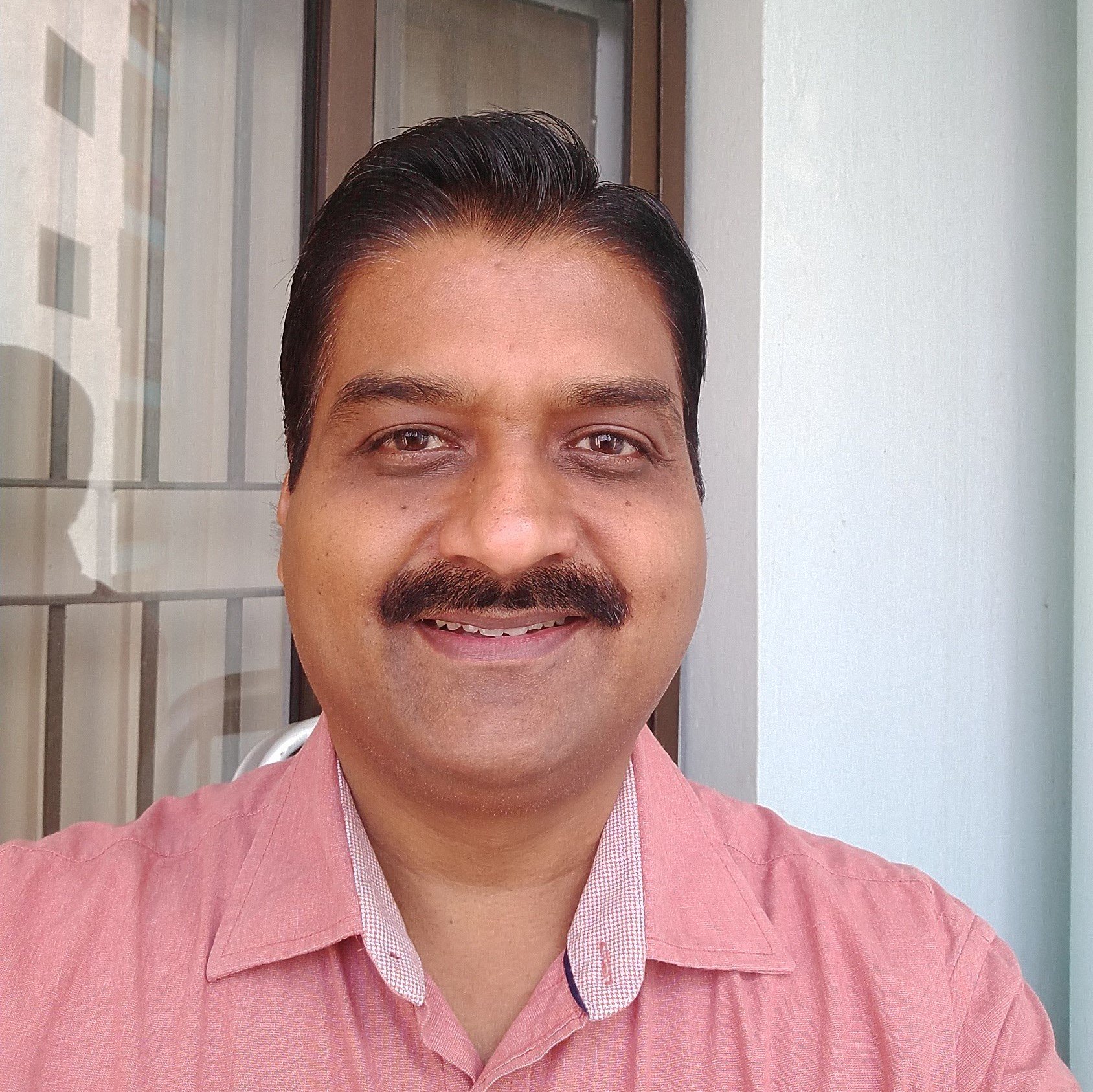 Hailing from a farming family in a small village in Tamil Nadu, G Mugesh went on to complete his PhD from the Indian Institute of Technology (IIT) Bombay, and set up his independent laboratory in IISc in 2002. Mugesh was awarded the Infosys Prize in Physical Sciences ​"for his seminal work in the chemical synthesis of small molecules and nanomaterials for biomedical applications." Mugesh, who received the Shanti Swarup Bhatnagar Prize in 2012, thanked the Infosys Science Foundation for recognizing the field of chemical biology through this award. ​"Your work is fundamental and also has practical applications," said Shrinivas Kulkarni, Jury Chair, while congratulating Mugesh.
Siddhartha Mishra
Professor, Department of Mathematics, ETH Zürich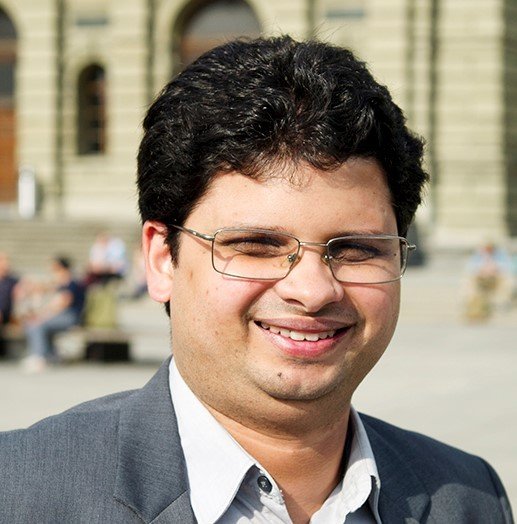 This year's winner in the category of Mathematical Sciences, Siddharth Mishra is an alumnus of the Applied Mathematics program run jointly by IISc and Tata Institute of Fundamental Research (TIFR) in Bengaluru, from where he completed his PhD in 2005. The Infosys Prize recognized his contribution in designing and analysing computational methods to solve partial differential equations, work that has found applications ranging from simulating cloud dynamics for climate studies to making astrophysical calculations related to exploding supernovas.
Sunita Sarawagi
Institute Chair Professor, Computer Science and Engineering, Indian Institute of Technology (IIT), Bombay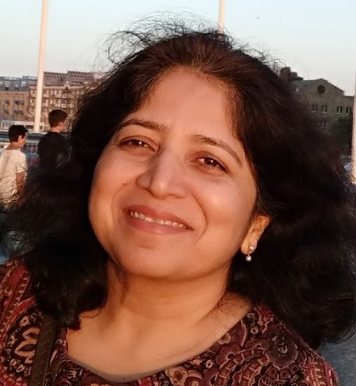 Sunita Sarawagi won the Infosys Prize in the category Engineering and Computer science, which cited her work on ​"databases, data mining, machine learning and natural language processing, and for important applications of these research techniques." Sarawagi, whose profile includes a short stint at Google inc. Mountain view where she worked on deep learning models for personalizing and diversifying YouTube and Google Play recommendations, has made significant contributions to creating models and methods for extracting usable information from unstructured data. ​"Your pioneering research in using machine learning to analyze and understand unstructured data makes it possible to use the wealth of information in the world wide web and other sources for the betterment of society and for creating new businesses," said Arvind, Jury Chair, Engineering and Computer Science, while congratulating Sarawagi on her award.
Ananda Pandian
Professor, Department of Anthropology, Krieger School of Arts & Sciences, Johns Hopkins University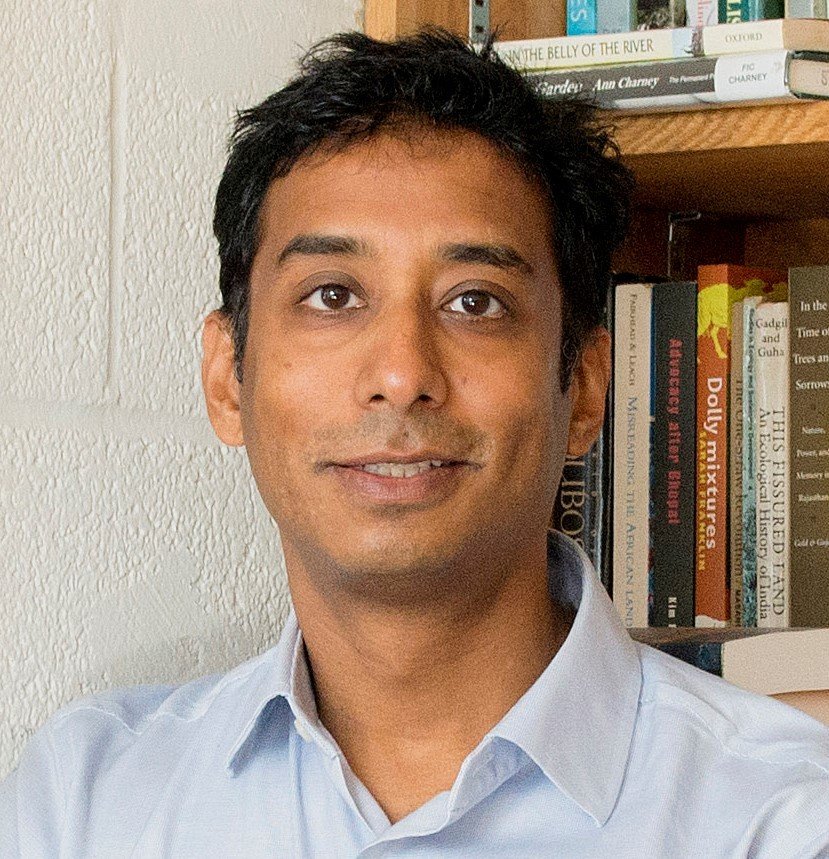 Ananda Pandian, the winner of the Infosys Prize 2019 in Social Sciences, was recognized for his research on ​"ethics, selfhood, and the creative process." A noted anthropologist, Pandian's body of work includes Reel World: An Anthropology of Creation (2015) a treatise on the complex human processes associated with the Tamil Film industry, and Crooked Stalks: Cultivating Virtue in South India (2009), a monograph based on his research into the Piramalai Kallar community in South India, viewing development through the lens of individual morality and ethical aspirations. ​"Anand Pandian is among the most creative anthropologists of his generation," said Kaushik Basu, Jury Chair, while congratulating Pandian, ​"He is known for pushing the frontiers of the discipline and for the mastery of his craftsmanship."
Manu Devadevan
Assistant Professor, School of Humanities and Social Sciences, Indian Institute of Technology, Mandi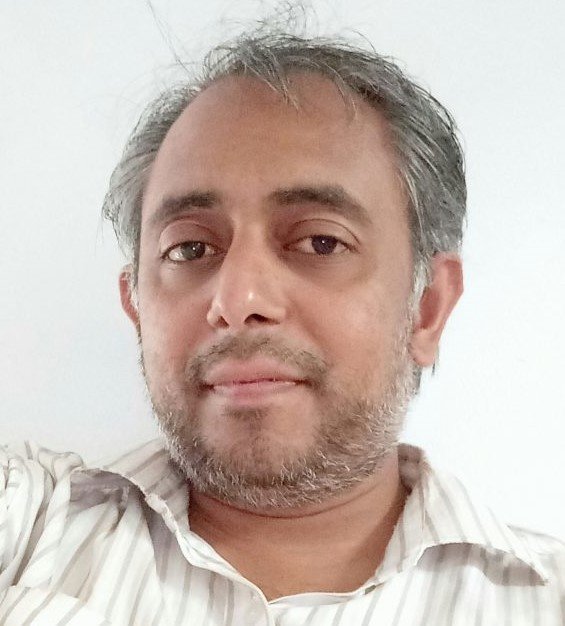 Manu Devadevan, the winner of this year's Infosys Prize in Humanities, is a historian and a prolific writer in both Kannada and English. In addition to his noted book, A Pre-history of Hinduism, Devadevan's work has covered areas as diverse as the history of the Jagannatha temple and cult in Puri, the cultural history of south India, and the history of Indian mathematics and astronomy. ​"You greatly deserve this prize for having deepened our understanding of the social and cultural history of South India in the pre-modern period and for your remarkable revisions of the conventional wisdoms of this history," said Akeel Bilgrami, Jury Chair in Humanities, while congratulating Devadevan on his receipt of the award.
Nurturing original and innovative research

Infosys co-founder and ISF trustee Narayana Murthy stressed the importance of fundamental research in the progress of the country in his pre-announcement address. Using notable examples from both Indian and International research, he urged the youth to come forward. ​"Our youth is capable of original thinking if we create an environment that encourages such adventures of the mind," he said.
S Gopalakrishnan, Chairman of Axilor Ventures, Infosys co-founder, and ISF Trustee, concurred with Murthy and stressed on the need for ​"affordable, system-level, holistic solutions" to the problems that India is facing today. He also called for greater investment in research, particularly from the private sector and philanthropic sources, citing India's low GDP investment in research (~0.6 – 0.7%).
When informed of their selection for the award, many of the winners acknowledged the contributions of their host institutes, colleagues, family, and students. Siddharth Mukherjee called the award ​"a recognition of not just my work, but all the people that I have worked with, my teachers, my family." Manjula Reddy also extended her thanks to the staff and student of her laboratory. ​"Without them, nothing is possible," she said.
These researchers join the list of 70+ laureates of the Infosys Prize since its inception in 2008. ​"The Infosys laureates engage with society through lectures and interactions across the country…to promote scientific temperament, showcase research as a career avenue and to create awareness regarding pathbreaking research happening across fields," said S. D. Shibulal, President, ISF, in his address to the audience.
The winners will be felicitated during a formal award ceremony on January 7, 2020.
---
Did you enjoy this article? Please let us know in the comments below.