Webinar on ​
"

Networks Matter! Estimating the Spread Of Disease In Heterogeneous, Connected Environments"
Event Details
'MANAV- The Human Atlas Initiative' is a citizen science project by the Department of Biotechnology (DBT), Government of India. Co-funded by Persistent Systems Limited (PSL) and implemented through National Centre of Cell Science (NCCS), Indian Institute of Science, Education and Research (IISER) and PSL, Pune, this initiative aims to construct a comprehensive biological map of the human body. It will detail macro to micro-level scientific knowledge through collation of available information and data in various domains.
Further insights to the project are available on Manav website at https://​man​av​.gov​.in/.

Who can attend the webinar?
Students, Teachers, Industry Professionals and all science enthusiasts
How to register for the webinar?
There is no registration fees. But it will be on first come first serve basis.
To register, fill the details in this form and we will send an invitation link to attend the webinar.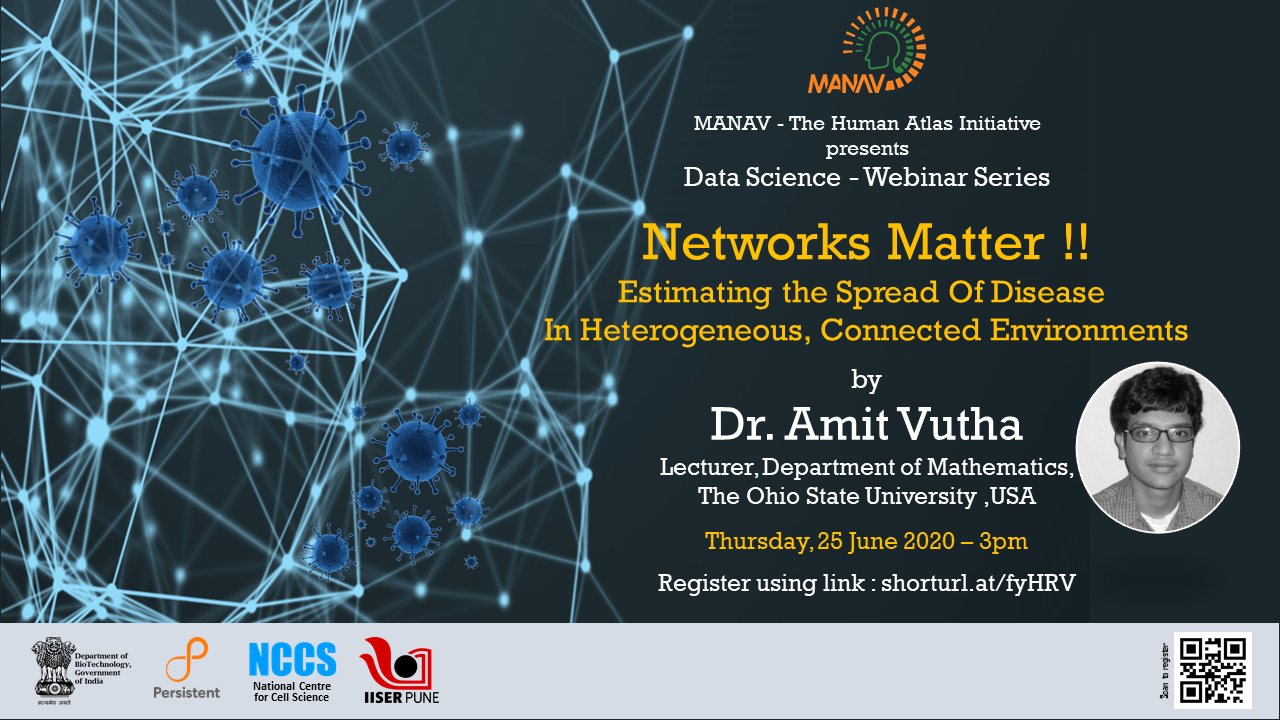 Important Details:
1) Webinars in this series are OPEN to ALL.
2) The webinar will be conducted over ZOOM (https://​zoom​.us/).
3) The registered candidates will be emailed the invitation link for the webinar.
4) We have participant capacity of 500 seats. Therefore, only the first 500 registered candidates who log in, can attend the interactive session.
5) If you could not join the ZOOM session, you can still watch the live streaming of the webinar on the MANAV Facebook page.