Biostatistics: a user's perspective
Event Details
Welcome to the website for the course, ​"Biostatistics: a user's perspective" under the IISER Pune Short Term Courses programme. This is a 3‑day long intensive course on Biostatistics involving both classroom teaching and hands-on training sessions. On the final day, the participants will receive a certificate of participation from IISER Pune.
The 4th edition of this course will take place at IISER Pune in two batches in December 2019. The course content of the two batches will be identical. The primary focus of this course will be on basic statistical analysis and interpretation of biological data. The amount of mathematics involved will be minimal and the focus will be application-oriented, i.e. on getting the job done without necessarily understanding every gears and wheels clicking under the hood. Please note that the selection for participation in this course is on a first come, first served basis, and the selected candidates need to pay course fees to register successfully. IISER Pune reserves the right to restrict the number of students admitted to ensure proper running of the course. No further requests/​queries will be entertained regarding the same. In case of any other queries, please feel free write to s.​dey@​iiserpune.​ac.​in.
Important dates
Application form opens for both the batches: September 16, 2019.
Last date of application for both the batches: October 16, 2019.
Course dates:

Batch I: 20 – 22 December, 2019
Batch II:27 – 29 December, 2019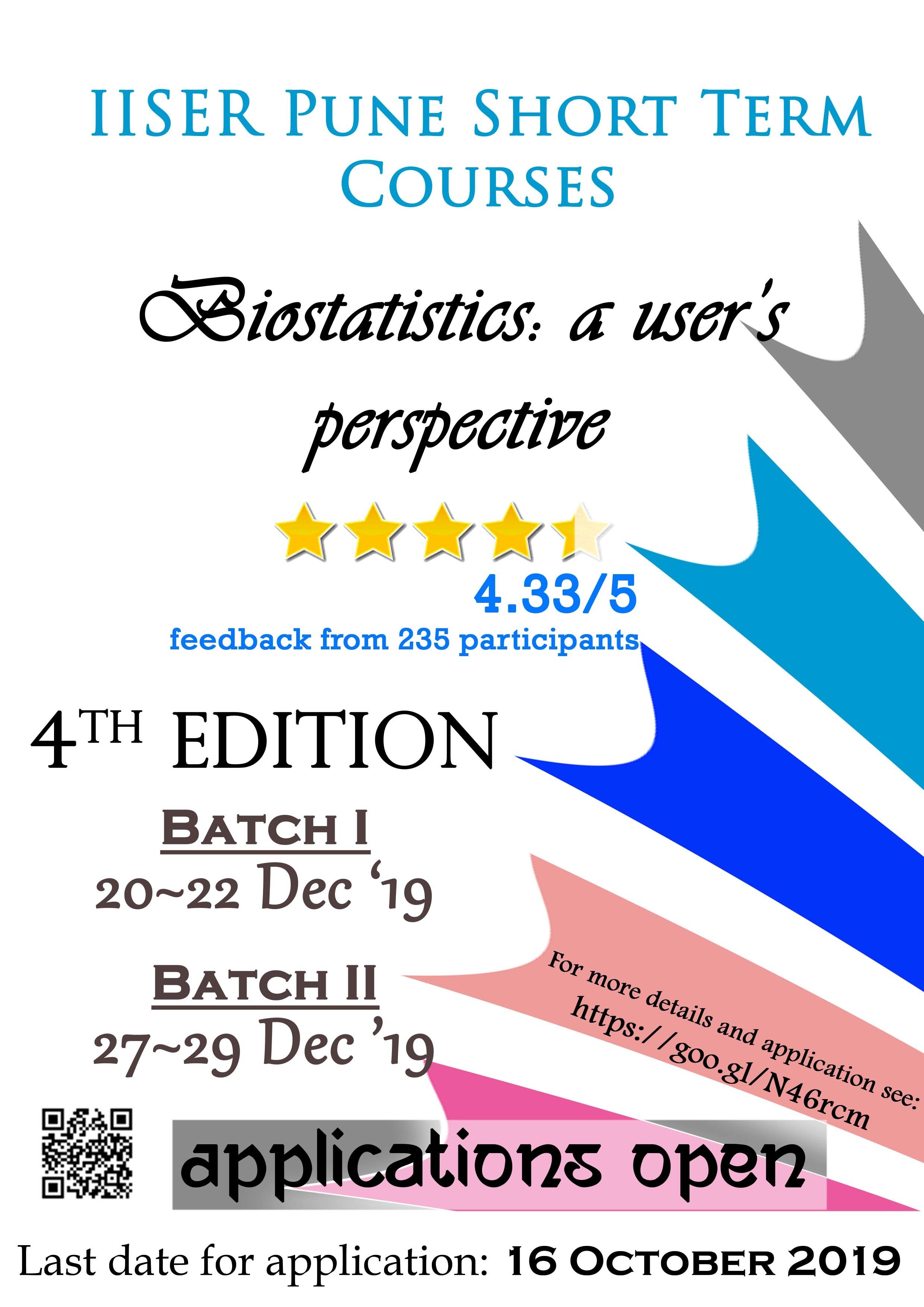 For more information click here.