In this article, Aditi Jain explores the implications of the draft Scientific Social Responsibility policy, released by the Department of Science and Technology, India. Through conversations with experts, she addresses the reactions of scientists, the ongoing debate over the mandate and incentivization, the clarifications required and the policy's role in creating careers.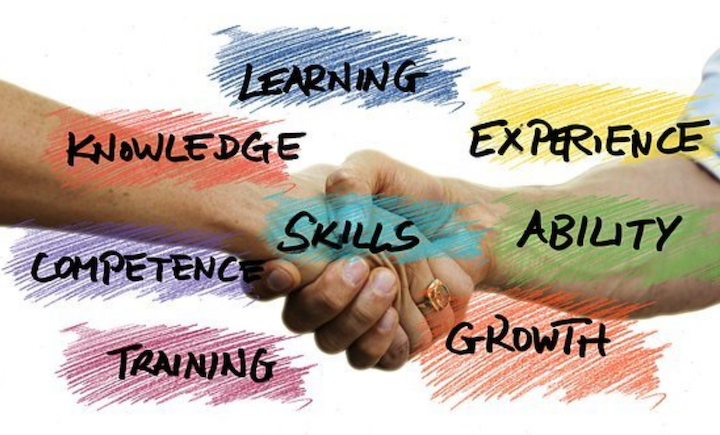 On 9 September 2019, the Department of Science and Technology (DST), India, released the draft of the Scientific Social Responsibility (SSR) policy. The policy, drawn on similar lines as Corporate Social Responsibility, aims to harness the potential of the country's scientific community to strengthen science and bridge the gap between science and society.
The policy: framework and funding
According to the policy, the central and state government ministries should plan and execute SSR in collaboration with knowledge workers (defined in the draft as ​"anyone who participates in the knowledge economy in the areas of the human, social, natural, physical, biological, medical, mathematical and computer/​data sciences and their associated technologies"), and institutions. At the institutional level, this requires knowledge workers of academic institutions to dedicate at least ten person-days each year for SSR activities. Such activities include lectures, training, awareness, mass media programmes, resource-sharing, and providing solutions to local problems.
The policy encourages scientists to move beyond ​'publications' and directly cater to societal needs using their skills, thereby benefitting both society and scientists. On one hand, it aims to foster scientific temper in society, while on the other, it will provide scientists with fresh perspectives, new challenges, and research problems.
Further, the draft proposes to establish a national digital portal to implement the SSR policy effectively. The portal will provide a space to identify societal needs that require scientific interventions and track the pertinent SSR activities. The activities will also be evaluated by a special body of stakeholders from the scientific establishment and society.
The policy also proposes funding for SSR activities through funding agencies on the basis of activities or as a fixed percentage of the project budget.
Scientists' reactions to the policy draft
Many academicians have underscored the need for this policy and have welcomed it. ​"In India, far from understanding the actual societal needs, ​'research' has been reduced to publications and abstractification", says Pranjal Chandra, Assistant Professor at the Indian Institute of Technology-Banaras Hindu University (IIT-BHU), Varanasi. ​"I believe this policy will help generate some fantastic ideas for the field of research and also clarify the concept of ​'research' to the general public."
Rohini Godbole, Adjunct Faculty at the Indian Institute of Science (IISc), Bengaluru says, ​"Scientists have a duty to explain to all why ​'blue skies research' needs to be done. Tools for societal developments and solutions to societal problems arise out of these, sometimes directly and most of the times indirectly. Hence, scientists owe it to explain what the intellectual compulsions of such research are."
"Each research lab should undertake SSR activities related to their research and/​or areas of special interest such as women in STEM, mentoring young scientists, awareness of science with citizen scientists, or the area of research the lab works on such as advocacy for autism and awareness on rare diseases, which can be called ​'non-profit arm' of the lab", says Karishma Kaushik, Assistant Professor at Savitribai Phule Pune University (SPPU), Pune.
A few researchers have, however, raised the issue of diversion of funds. N. Raghuram, Professor at Guru Gobind Singh Indraprastha University (GGSIPU) says, ​"Unless our Science & Technology budgets are significantly enhanced, this may lead to diversion of funds from our already pathetically low budget."
Tapasya Srivatsava, Assistant Professor at the University of Delhi (DU), added that funding should be given to ideas, perhaps involving teachers and researchers from multiple institutions rather than to individual institutions. Such a model of funding could foster new collaborations, thus building the science – science connect — one of the objectives of the policy.
Debate over mandate and incentivization
The policy also proposes to incentivize SSR activities. For example, in the interest of knowledge workers, the policy proposes to consider activities with due weightage during their performance evaluation.
Although the policy provides the means for scientists to engage in SSR activities, many researchers feel that demanding a specific duration of time for SSR — ten person-days — trivializes the idea.
R. Geeta, former Professor at DU says, ​"the idea of requiring a minimum number of hours of engagement is not likely to go well with many, especially teachers, who already are fulfilling an important societal role in educating young minds."
Srivatsava agrees: ​"University teachers already do extensive teaching as well as research, and doing anything additional takes planning and preparation, which should also be well-acknowledged in time duration." She adds that the draft lacks clarity on whether SSR is a voluntary or mandatory exercise – whether one can evade SSR activities without hampering their professional growth.
Raghuram reiterates the importance of not punishing people who may not contribute to SSR, even if those who do are rewarded with due weightage in recruitments and promotions.
Radha Gopalan, Visiting Faculty at Azim Premji University, Bengaluru echoes this concern. ​"When voluntary service gets mandated, it impacts the quality of the engagement," says Gopalan. She adds that ​"The engagement should be driven by interest and commitment to mutual learning if it is to be meaningful for both researchers and the schools. In implementing this policy, it is important to design arrangements that enable such learning."
Further, since the policy is aimed at a two-way engagement, the incentivization also has to be on both ends so that places such as schools are keen on providing space for SSR activities, says Srivastava. Geeta adds: ​"Adequate mechanisms such as inputs from beneficiaries and implementers for making this engagement two-way are missing in the overall plan. Also, it is not clear where such information about ​'need' for intervention will come from and therefore absence of some thought on this aspect may end up with more of the same – I, scientist, will tell you what you need, which will essentially be what I know. Therefore, serious thought needs to be given on how to set up a mechanism to enable dialogue between beneficiaries and implementers."
Clarifications required
Although the policy allows researchers to engage in a range of SSR activities — one being media engagement — Raghuram believes that unless the government exempts knowledge workers (faculty, scientists) from Central Civil Services (CCS) conduct rules that prohibit media engagement, it makes no sense to include media engagement in SSR activities.
Gopalan wonders how the policy aims to bridge the science – society gap in rural areas where research institutes are not in the vicinity. She also asks how the policy aims to build the capacity of scientists and technologists in research institutes to engage with school teachers and students.
Further, she points to the need to integrate this policy with the newly-approved National Education Policy 2020 and emphasizes the necessity to implement it through a decentralized programme that is contextually developed, shaped and sustained.
Creating careers
The policy could provide a major thrust and create opportunities for science communication, public engagement and management. Although science communication and public engagement are evolving fields, they are now mostly restricted to central departments and a few other organizations, limiting growth opportunities. The policy implementation at the institutional level will require strategizing and managing SSR activities. This may provide an opportunity for the scientific cadre who are more interested in communicating and managing science rather than doing science.
Overall, scientists look forward to the policy. The policy intends to build scientific temper in society in the long term, which will reflect back as increased support for science in terms of funding and respect for the workers engaged in bringing the hidden laws of nature into light and using them for the good of mankind.