Staying connected when you are stuck at home
Even though the lockdown has been lifted in many parts of the country, physical distancing still remains one of our best strategies to fight the pandemic. However, physical distancing need not mean social distancing, and here are some ideas for how you can remain connected to your loved ones while following safe distancing protocols.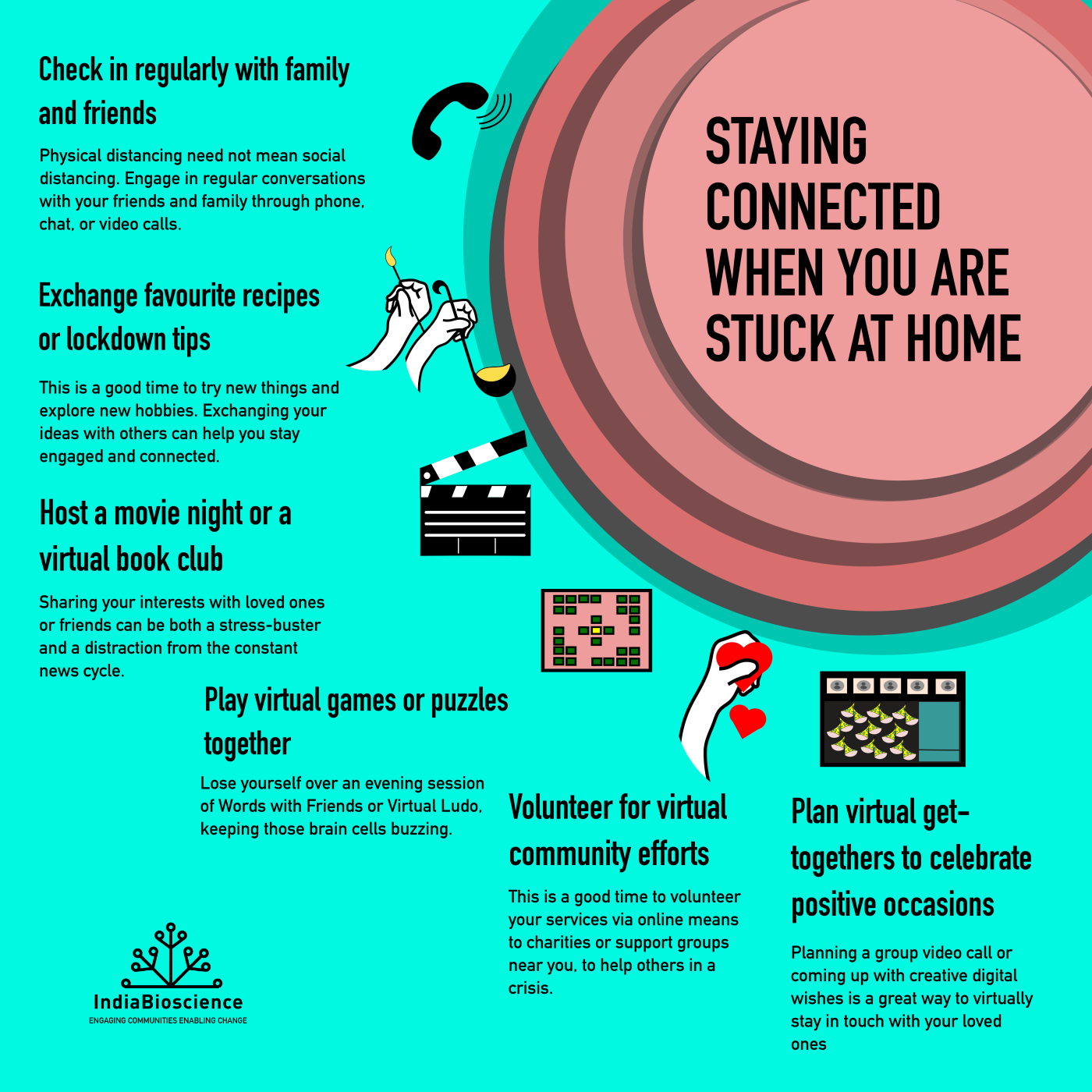 Check in regularly with family and friends
Physical distancing need not mean social distancing. Engage in regular conversations with your friends and family through phone, chat, or video calls.
Exchange favourite recipes or lockdown tips
This is a good time to try new things and explore new hobbies. Exchanging your ideas with others can help you stay engaged and connected.
Host a movie night or a virtual book club
Sharing your interests with loved ones or friends can be both a stress-buster and a distraction from the constant news cycle.
Play virtual games or puzzles together
Lose yourself over an evening session of Words with Friends or Virtual Ludo, keeping those brain cells buzzing.
Volunteer for virtual community efforts
This is a good time to volunteer your services via online means to charities or support groups near you, to help others in a crisis.
Plan virtual get-togethers to celebrate positive occasions
Planning a group video call or coming up with creative digital wishes is a great way to virtually stay in touch with your loved ones
---
Design: Aditi Mishra (@alien_nxt_door on Twitter)
Content: Shreya Ghosh and Sathya Srinivasachari