What to do when you have a pre-existing mental health issue during a pandemic?
For people with pre-existing mental health disorders, the COVID-19 pandemic has the potential to exacerbate their condition, especially due to the lack of access to support structures and professional help. Here are some strategies to keep taking care of yourself if you are in this situation.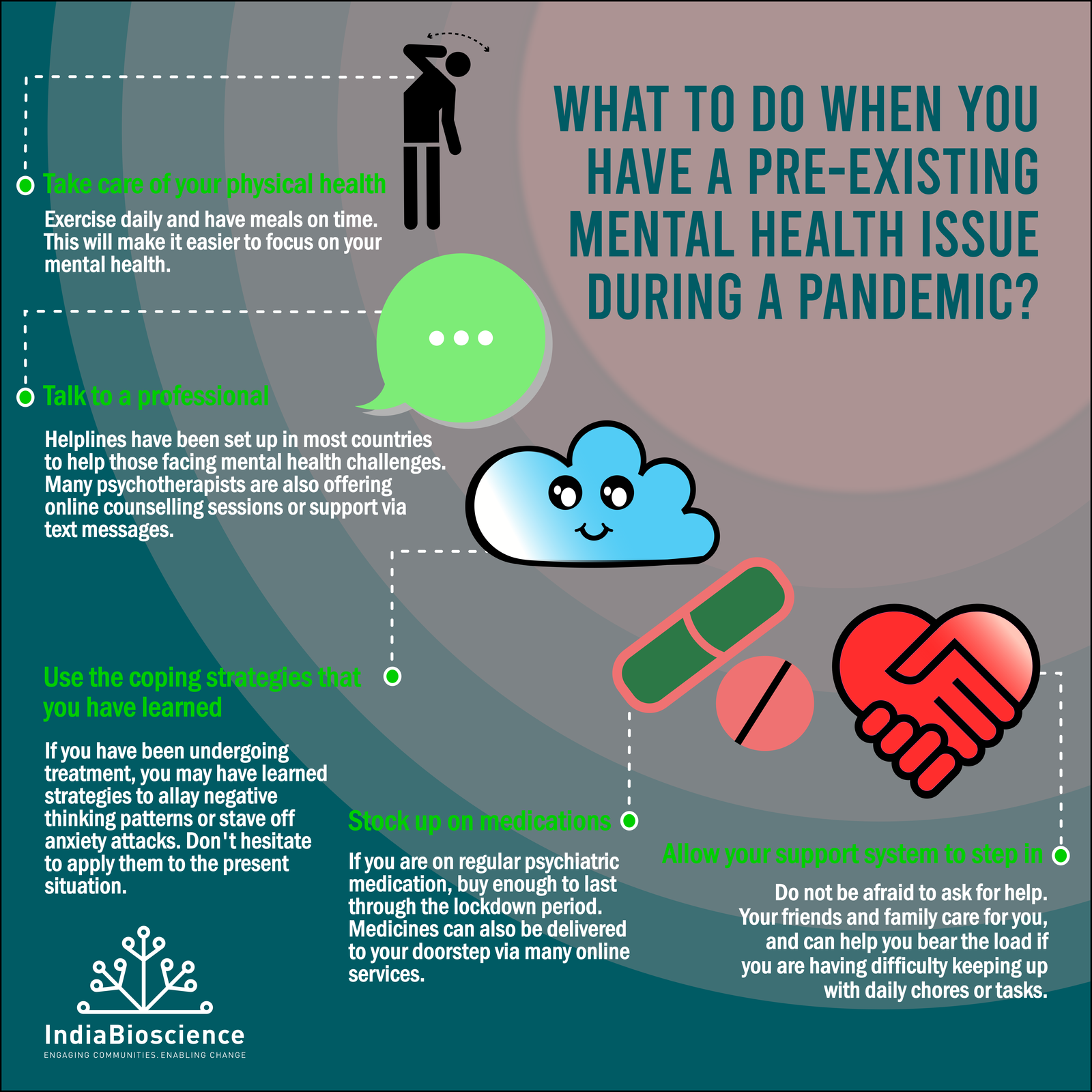 Talk to a professional
Helplines have been set up in most countries to help those facing mental health challenges. Many psychotherapists are also offering online counselling sessions or support via text messages.


Stock up on medications
If you are on a regular psychiatric medication, buy enough to last through the lockdown period. Medicines can also be delivered to your doorstep via many online services.


Use the coping strategies you have learned
If you have been undergoing treatment, you may have learned strategies to allay negative thinking patterns or stave off anxiety attacks. Don't hesitate to apply them to the present situation.


Take care of your physical health
Exercise daily and make sure you have meals on time. This will make it easier to focus on your mental health.


Allow your support system to step in
Do not be afraid to ask for help. Your friends and family care for you, and can help you bear the load if you are having difficulty keeping up with daily chores or tasks.
----
Design: Aditi Mishra (@alien_nxt_door on Twitter)
Content: Shreya Ghosh and Sathya Srinivasachari