Managing stress while working from home
Many of us have shifted to working from home during the COVID-19 lockdown. With this new environment comes new challenges. Here are some suggestions and strategies for maintaining one's sanity while working from home.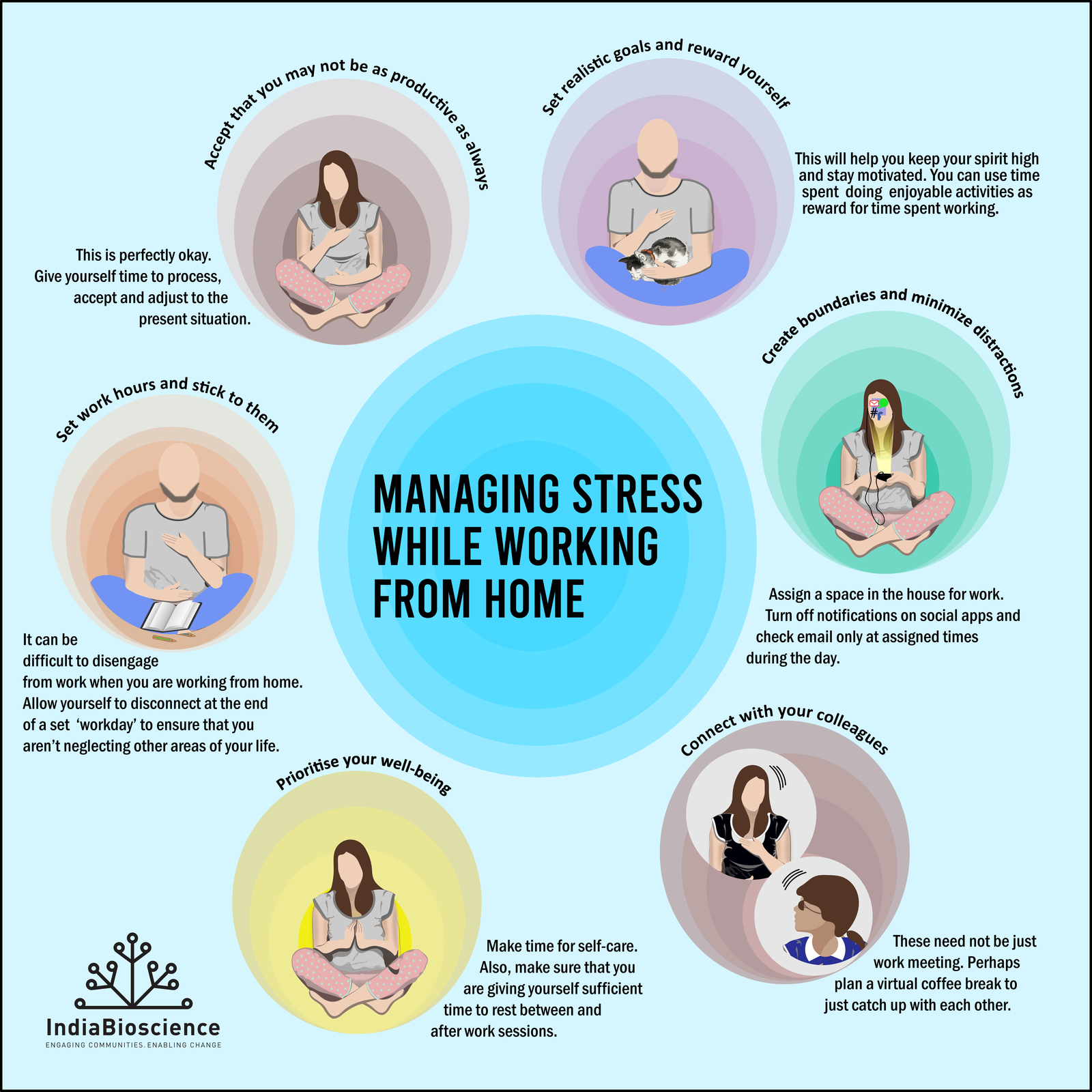 Accept that you may not be as productive as always
This is perfectly okay. Give yourself time to process, accept and adjust to the present situation.

Connect with your colleagues
These need not be just work meetings. Perhaps plan a virtual coffee break to just catch up with each other.

Set work hours and stick to them
It can be difficult to disengage from work when you are working from home. Allowing yourself to disconnect at the end of a set 'workday' can help ensure that you aren't neglecting other areas of your life.

Prioritise your well-being
Make time for self-care. Also make sure that you are giving yourself sufficient time to rest between and after work sessions.

Create boundaries and minimize distractions
Assign a space in the house for working. Turn off notifications on social apps and check email only at assigned times during the day.

Set realistic goals and reward yourself
This will help you keep your spirit high and stay motivated. You can use time spent doing enjoyable activities as reward for time spent working.
----
Design: Aditi Mishra (@alien_nxt_door on Twitter)
Content: Shreya Ghosh and Sathya Srinivasachari