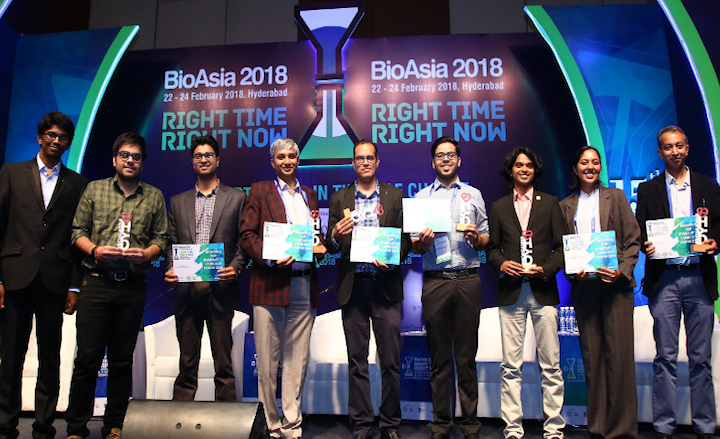 BioAsia, the annual flagship event of Federation of Asian Biotech Associations (FABA) and Government of Telangana, was held from 22nd to 24th February, 2018 in Hyderabad. Over the past years, this annual meeting has provided a unique opportunity for the political leaders, flagbearers of the biotech & pharma and novice entrepreneurs to come under one umbrella, with the motto- ​"Grow and let grow".
The conference saw active participation from members of the government too. KT Rama Rao, Minister of Industries and Commerce, Govt of Telangana interacted with heads of several life science companies at a special session named, CEO Conclave. The discussions at the CEO conclave brought to forefront several roadblocks hindering the progress of biotech industry like, recognition of need of fund management for betterment of technologies and facilities at par with developed countries. These problems were further discussed by Suresh Prabhu, Minister of Commerce & Industry, Govt. of India and KT Rama Rao in a special chat session, so that a better roadmap can be created for further upliftment of the growing biotech and pharma industry of India. Just like the IT boom of the 90s, they felt, it is time to pave way for the pharma and biotech boom.
Success of the several Indian pharma companies were brought out in their discussions, notably, the advances in vaccine production. The expectation from many of the panelists was to see the nascent pharma and biotech industries contributing exponentially to global healthcare needs, in a few years. ​"India continues to be an attractive industry with strong growth and currently leads the world in biogenerics. However, pricing pressure and challenges in global R&D, technology, regulatory affairs & supply chain will continue to exist in the industry", said, Sanat Chattopadhyay, Executive VP, Merck & Co. Inc., US in his keynote lecture.
A session on Evolving Regulations and Policy was conducted by USFDA, where safety regulations for new age pharmaceuticals, including cell and gene therapy products, were discussed. Andrei Spinei, Scientific Administrator, European Medicines Agency, UK and Sachin Bhandari, Head Computerized System Validation, Sun Pharmaceuticals emphasized on the changes required in the regulatory environment and practices for manufacturers to get the next generation drugs from bench to bedside.
This year much excitement was seen in the session on Digital Health, Analytics & Artificial Intelligence. The panel featured eminent industrialists like Aniruddha Rajurkar, VP & India Commercial Head, Dr. Reddy's Laboratories Ltd, Venugopal Reddy, SVP & Global Head of Healthcare & Life Sciences, Tech Mahindra and Subodh Desmukh, SVP & Head — Global Drug Development, Novartis, among others. This session highlighted the advantages of bridging different facets of IT like Artificial Intelligence, machine learning, data mining with the recent advancements in biotechnology to enable high-throughput data analysis and perfecting gene editing, that will shape the future of Indian healthcare.
The panelists discussed how the demand for personalised healthcare can now be served by advancement in genome sequencing platforms and artificial intelligence. For example, Vikas Chauhan, co-founder of 1Mg, a start-up, shared how their database on customer feedback and survey could help estimate the ideal pill size/​shape for evaluating patient acceptibility of a medicinal product, for which data was not previously available. Desmukh talked about Novartis' project on application of Google lens to detect diabetes. Already, devices coupled with apps are engaged in monitoring dynamic health situation but Reddy ( of Tech Mahindra) stressed on the fact that active data collection should always be accompanied adequate data security.
Recently, point-of-care devices have made diagnostics cheaper and faster and it is hoped that robotics and machine learning will lower the costs further. Discussions of this session were carried forward in the concluding session that was called, 6 start-ups to look forward to" (see below).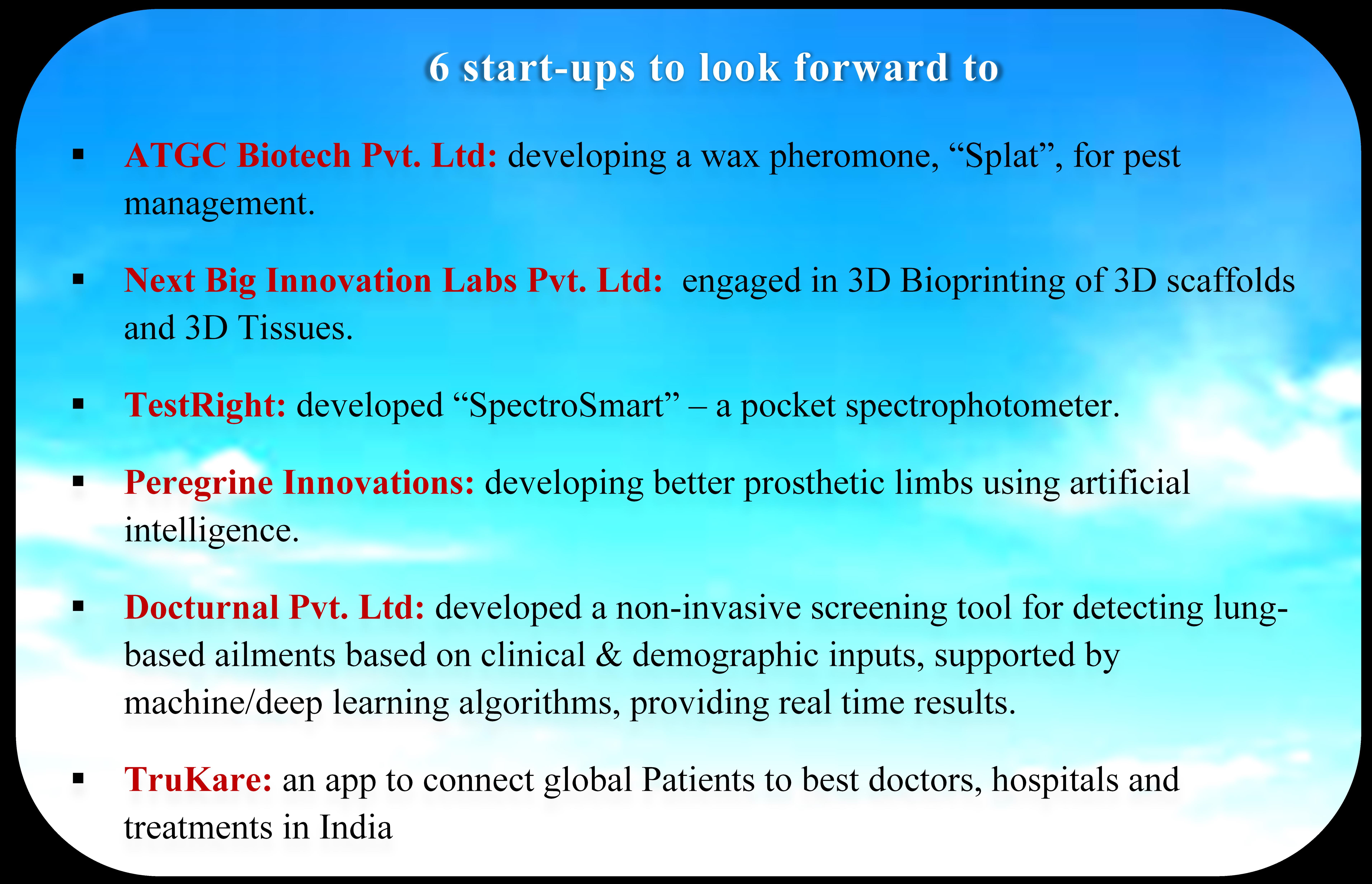 The conference also showcased international exhibits of diverse products like sequencing platforms, bio-arrays, novel diagnostic tools, prosthetics, 3D bio-printed scaffolds, etc, by 82 companies including Dr Reddy's, Merck, IKP, BIRAC, Novartis, GVK Bio, SHANTA, ATGC and GE Healthcare.
BioAsia 2018 hosted 1757 delegates representing 52 countries, with over 100 speakers. On the sidelines, 1250 partnering meets were conducted, giving rise to key strategic decisions.
Lauding over the success of BioAsia, Shakthi Nagappan, Director of Life Sciences, Govt. of Telangana and CEO, BioAsia, concluded that Indian Biotech and Pharma sector is undergoing a paradigm shift with the advancements in technologies. By 2019, BioAsia expects to cross further milestones by creating a multidisciplinary platform to provide solutions for dealing with increasing demands of food production and efficient healthcare systems.