Event Details
'Talk To A Scientist' is a unique science outreach platform in India, that uses an interactive webinar format to share science with children (6−16 years). Founded by two scientists', Dr. Karishma S Kaushik and Snehal Kadam, these ongoing weekly sessions cover a range of science topics with content curated by the scientist-founders' themselves and also include guest scientists and hands-on sessions. The sessions aim to bring science to children in the safety of their homes, enable engagement with working scientists, and build pride and enthusiasm for science in India.
In Season 4, Talk To A Scientist will host webinars for young minds, on a range of science topics related to health. The sessions will be conducted weekly starting October 26 till December 28, 2020 on Mondays from 5 – 6 pm. The sessions are open to all, so please join and share!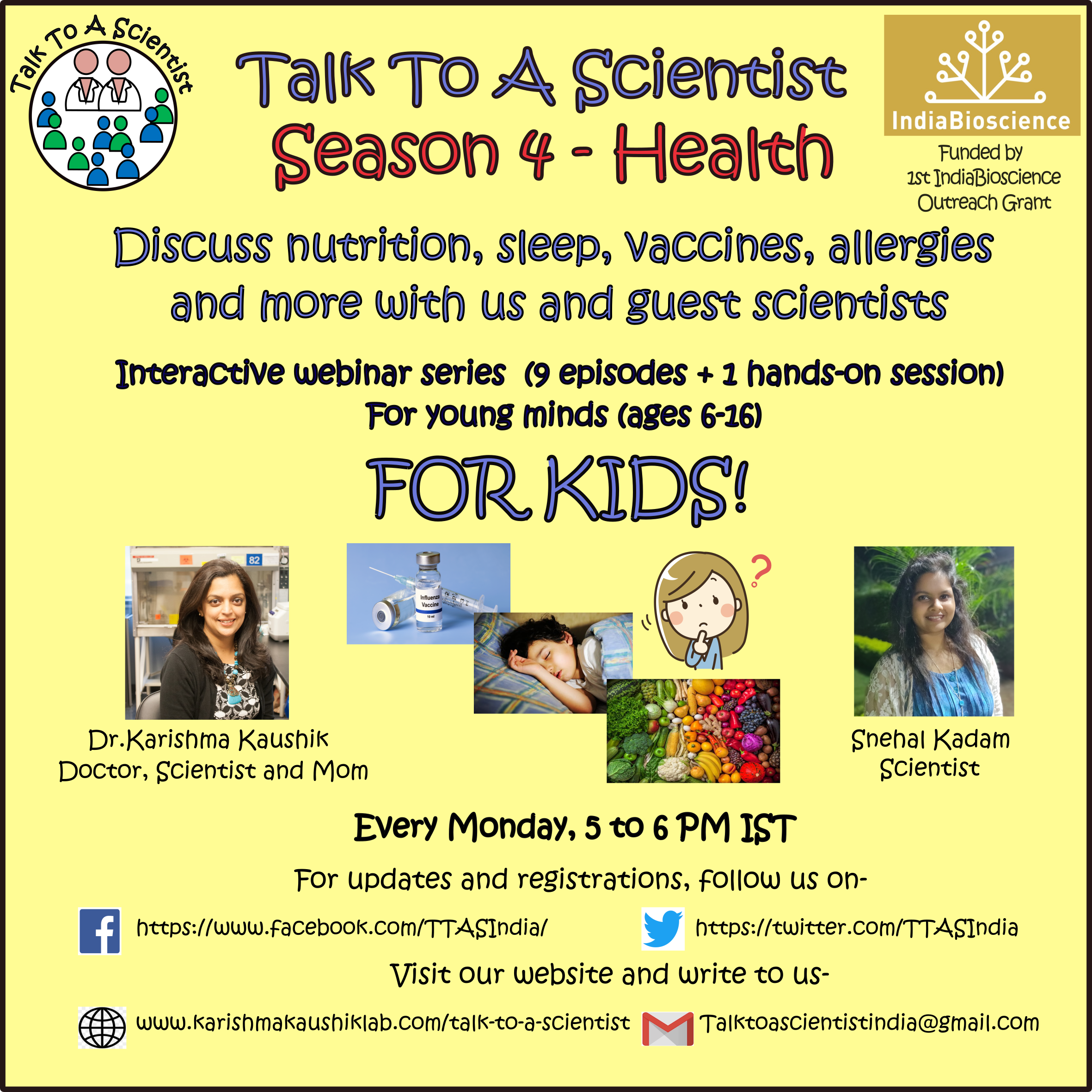 Talk To A Scientist is funded by the 1st IndiaBioscience Outreach Grants (IOG) Program.