From the IBS Desk
Dear Reader,
IndiaBioscience strives to raise awareness about various opportunities available for the professional development of the life science students and researchers in India . As a part of this overarching goal, our International Grants Awareness Program (iGAP), initiated in 2020, aims to spread awareness of international grants available to Indian researchers and enhance the quality (and thereby the success rate) of the applications submitted by them. In this spirit, EURAXESS India in partnership with IndiaBioscience, and in association with the EU Delegation to India, are organising an exclusive webinar on the European Research Council Grant Schemes, on 14 July, 3:00-4:30pm IST.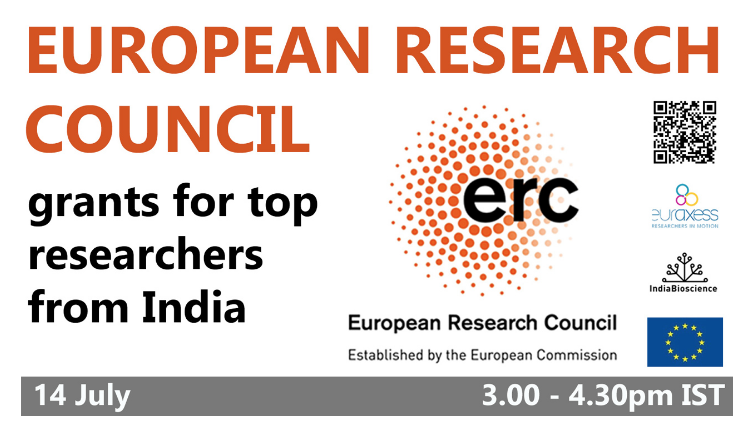 This session is directed at post-doctoral researchers and established researchers (PhD + 2 to 15 years of experience) of all disciplines and all nationalities, based in INDIA. Participants will learn about the different ERC Funding Schemes available and how to prepare a competitive application. The session will also entail information on the opportunities to conduct short-term visits of ERC-funded research teams in Europe under existing bilateral schemes between the ERC and Indian entities. Click here for registration and more details.
Interested to know more about international grants? Do check out our past webinars and podcasts on this topic on our YouTube channel and your favourite podcast app.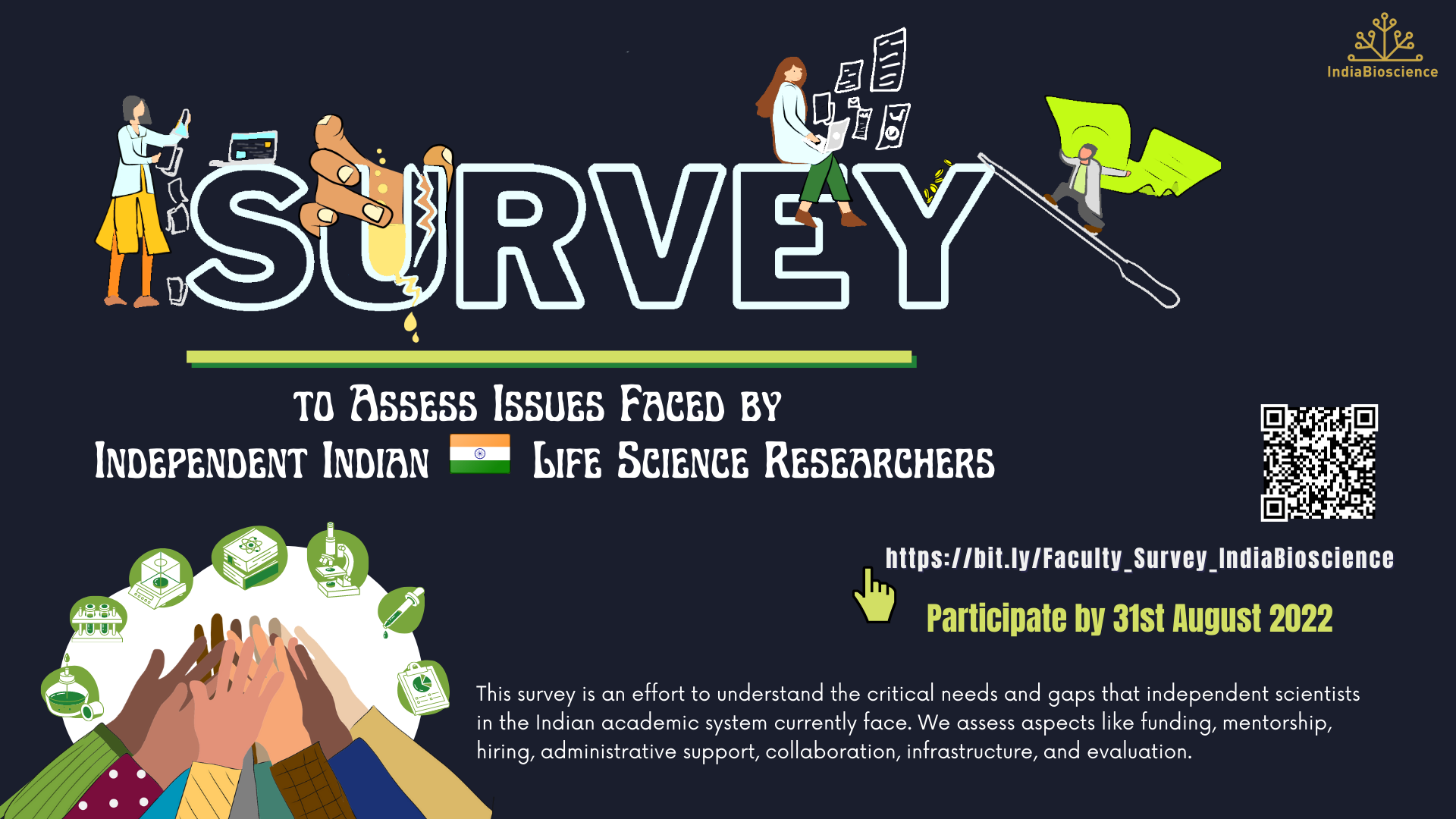 As you may know from our earlier posts, IndiaBioscience is carrying out a survey to assess the issues faced by independent life science researchers. The aim of this survey is to create actionable insights about the conditions of independent researchers/ faculty in India that can then be used to influence and shape the direction of policy, discourse, as well as our own activities at IndiaBioscience. The survey contains questions about the hiring and evaluation process, receiving and providing mentorship, funding, infrastructure and administrative support, work environment and research ethics. We have received 400 responses so far. Help us reach our target of 1000 responses. Complete the survey form before 31 August.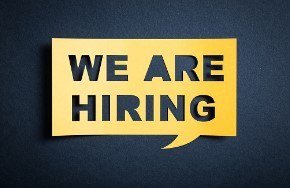 Are you an active science communicator? Are you interested in joining our team? Here's your chance. We have an opening for the position of Program Manager — Science Communication. Check out the job description and the process to apply here. The last date to apply is 22 July.

Do you wish to write an article for us, produce a podcast, or organise a joint event with us? We would love to hear your ideas! Write to us at hello[at]indiabioscience[dot]org. You can also connect with us on Twitter, Facebook, LinkedIn, Instagram, YouTube, and your favourite podcast apps.
Stay engaged. Enable Change!
Updates about the team
Shantala Hari Dass is the new Executive Director of IndiaBioscience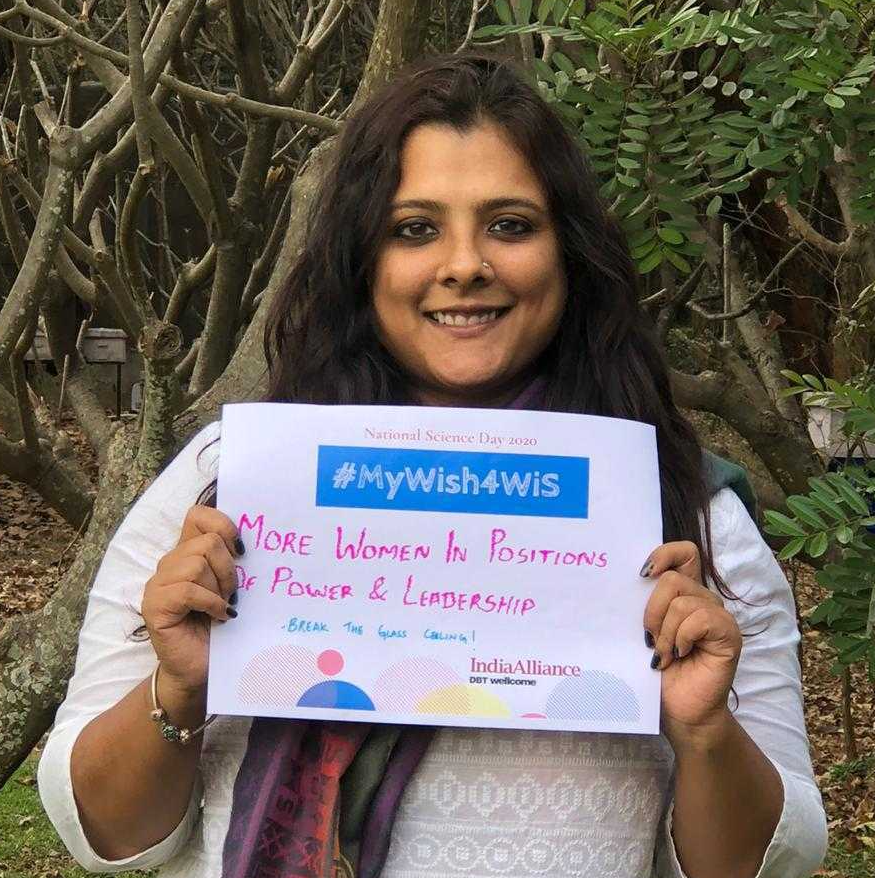 Starting from 1 June 2022, Shantala Hari Dass has taken on the mantle of the Executive Director of IndiaBioscience. She was previously the Associate Director of the organisation, since 2019. We are looking forward to expanding our horizons and scaling new heights under her able leadership.
Zill-e-Anam bids farewell to IndiaBioscience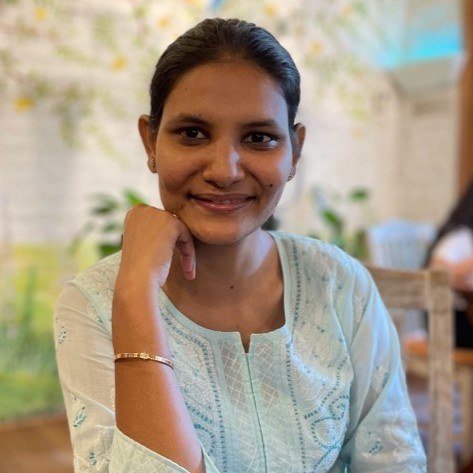 Zill-e-Anam (fondly known as 'Zille'), who was the Program Coordinator, Outreach & International Grants Awareness Program (iGAP) at IndiaBioscience since Jan 2021, opened a new chapter in her career last month. She is now the Senior Programme Manager at UK Research and Innovation (UKRI), British High Commission, New Delhi. We wish her the very best!
IndiaBiospeaks: Podcasts by IndiaBioscience
In Conversation with a Mentor | Interview with Sudha Chadalawada
Sudha Chadalawada in conversation with Suchibrata Borah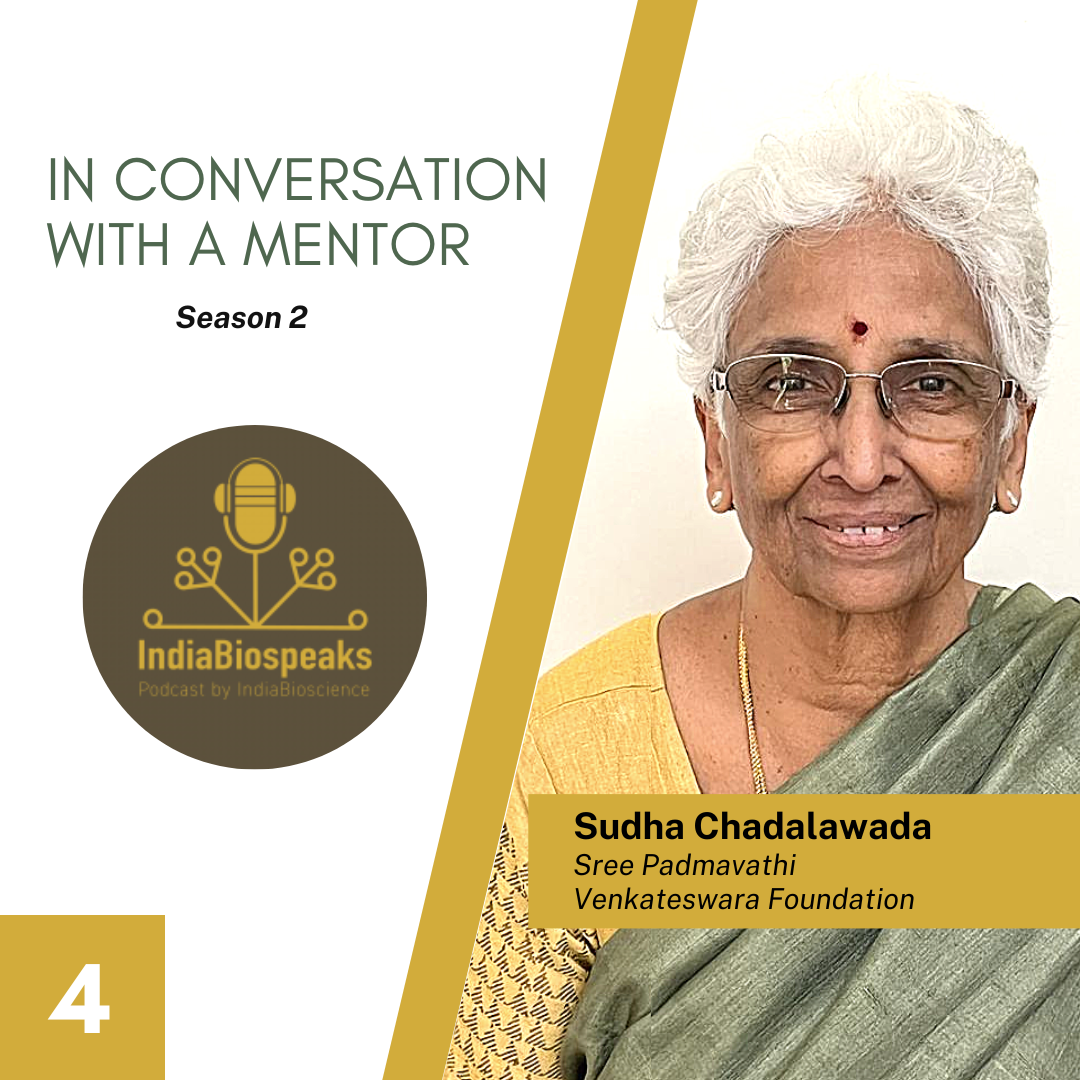 In the episode 4 of ICM Season 2, we speak to Sudha Chadalawada, co-founder of Sree Padmavathi Venkateswara Foundation or SreePVF, who is a rare combination of professional excellence and a generous, kind heart.
Radio PDF | Nimita Pandey
Nimita Pandey in conversation with Suchibrata Borah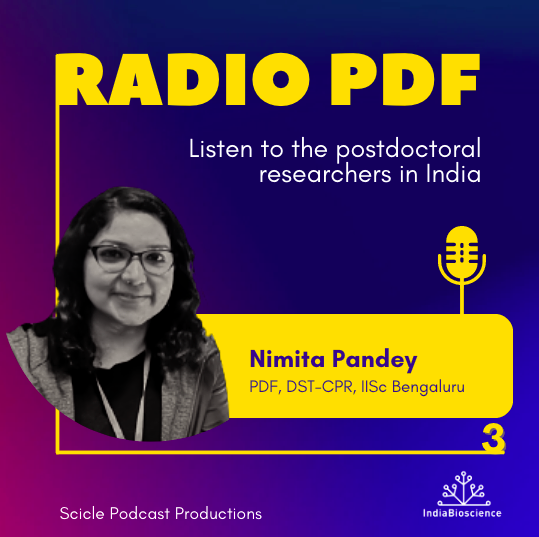 In this episode of Radio PDF, we spoke to postdoctoral researcher Nimita Pandey from the DST-Centre for Policy Research, IISc Bengaluru, who has a special interest in Gender and Science.
If you are a postdoc in India and would like to be a part of this podcast series, drop us a note at IndiaBiospeaks@​indiabioscience.​org!
IndiaBiostreams: Webinars by IndiaBioscience
Explore 'bioethics' in the Indian context
Saveetha Meganathan with Vijeta Raghuram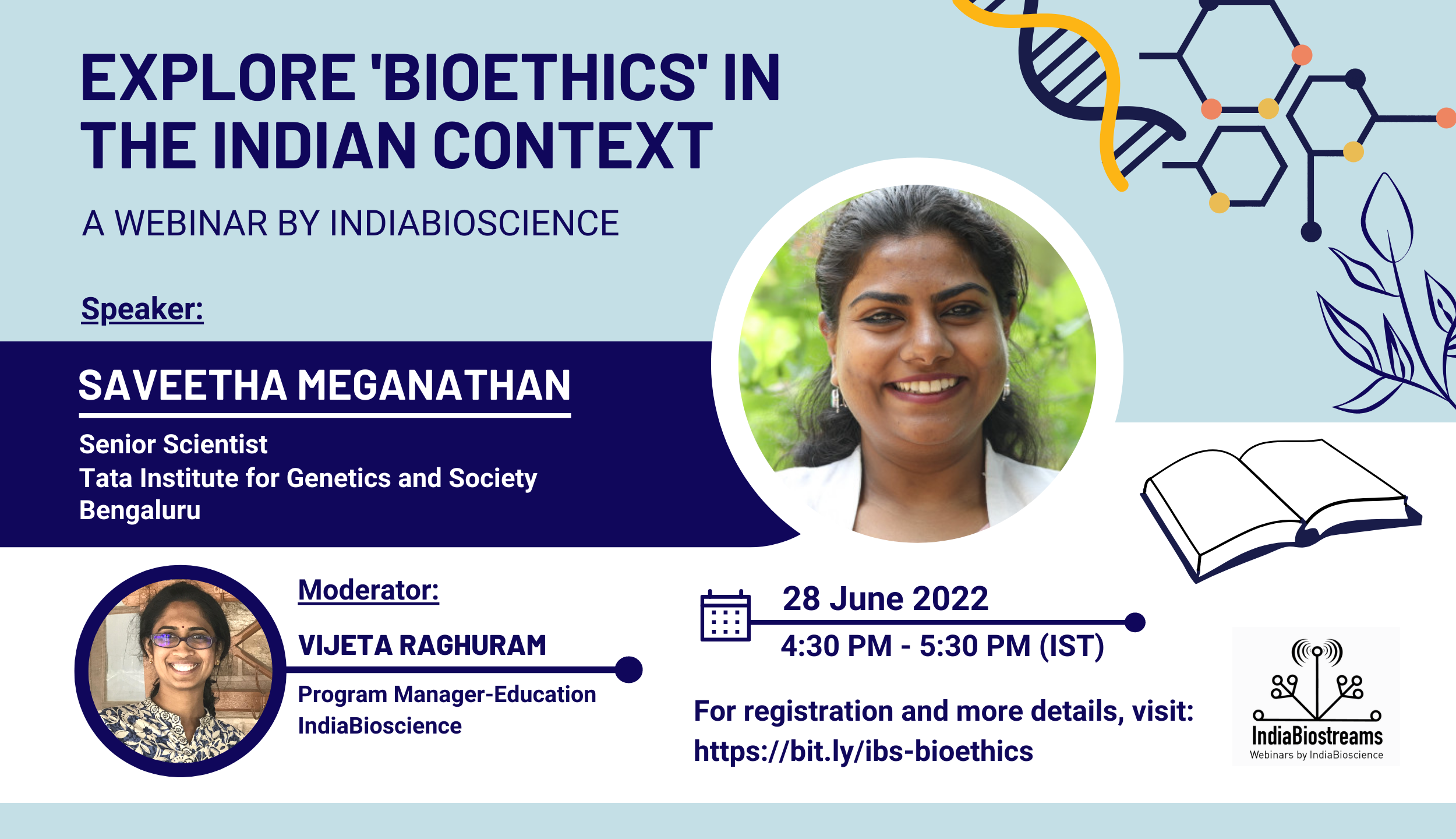 This webinar explored the concept of bioethics. The speaker drew examples from the public health realm in India to discuss and observe that bioethics should not be limited to mere protocol compliance but should guide science practice.
In conversation with Ignite #3
Ignite Life Science Foundation, Cactus Communications, and IndiaBioscience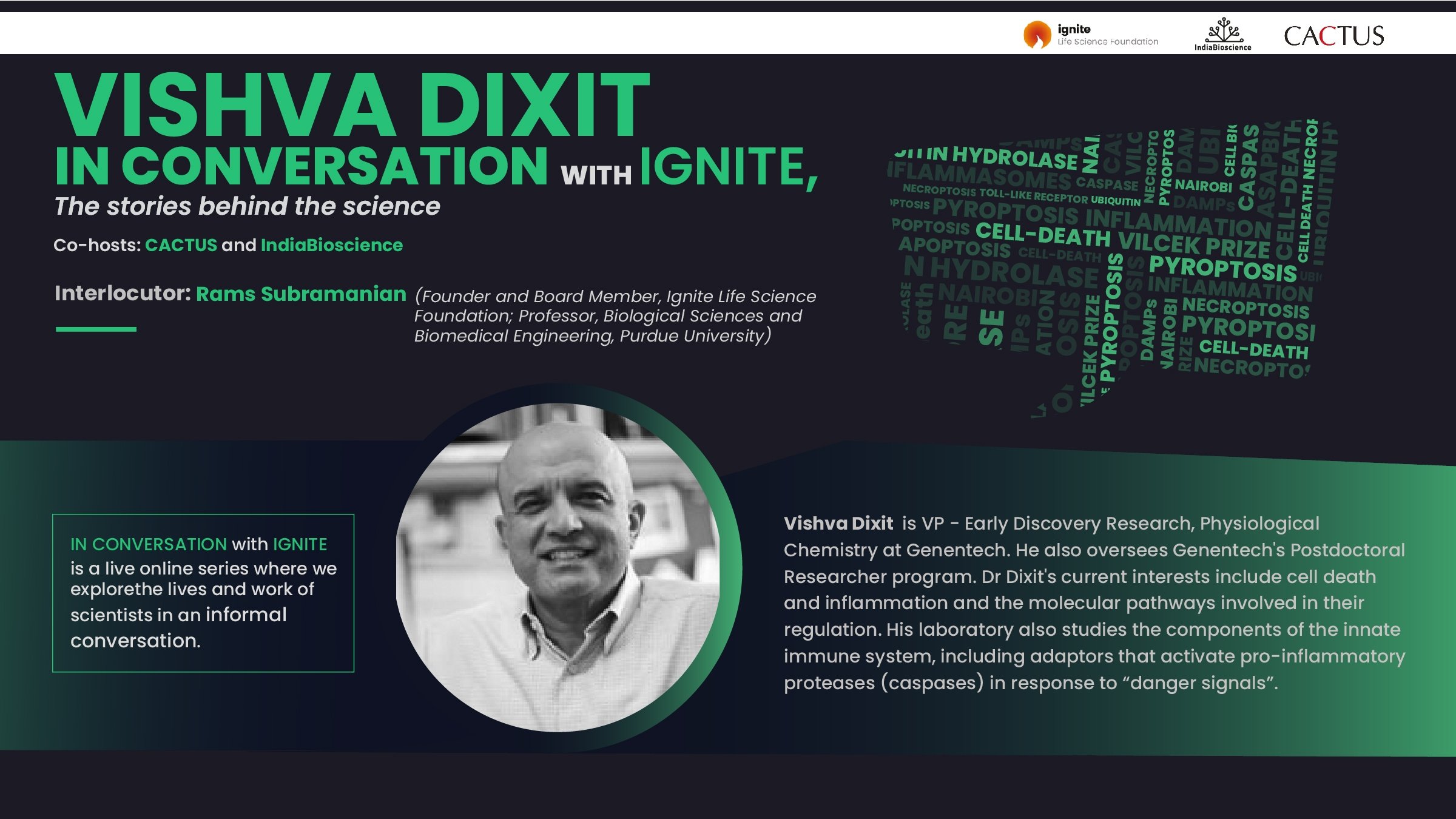 In this series of online events, the interlocutor uncovers the background story of the work and life of an eminent scientist in a relaxed conversation. The guest of the latest event was Vishva Dixit, Vice President of Early Discovery Research, Physiological Chemistry at Genentech.
Articles
How do people perceive nanotechnology? View through a sociological lens
Ankita Rathore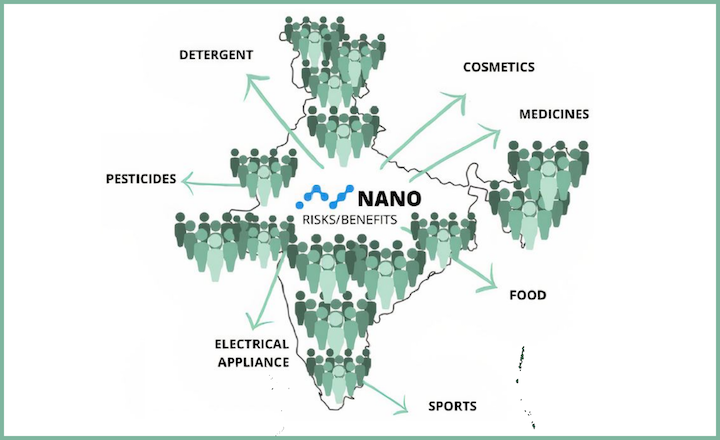 Ankita Rathore, a research student, is studying how people perceive the rapidly emerging field of nanotechnology. She shares some aspects of her ongoing research and her views on why it is essential to factor in public opinion before implementing new technologies for their benefit.
A balanced team asking interdisciplinary, fundamental, and venturous questions wins HFSP
Mohit Rajabhoj
Tamal Das is the Head of the Collective Cellular Dynamics (CCD) Lab at the Tata Institute of Fundamental Research (TIFR) in Hyderabad. In this interview, Das discusses his work and how his team won the Human Frontier Science Program (HFSP) grant for the year 2022.
Stories from the community: Small grant with a big reward for Ben Barres Spotlight Award
Geetanjali Chawla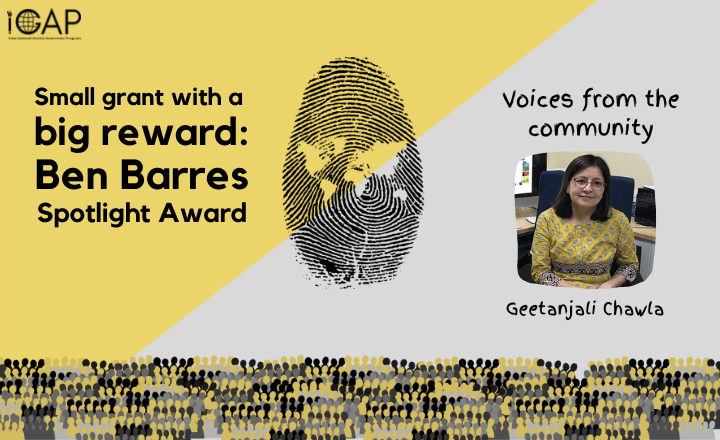 In the seventh article as part of community voices for international grants and fellowships, Geetanjali shares her journey towards and experiences with eLife's Ben Barres Spotlight Award.
Bridging the gap through WhatsApp
Rupsy Khurana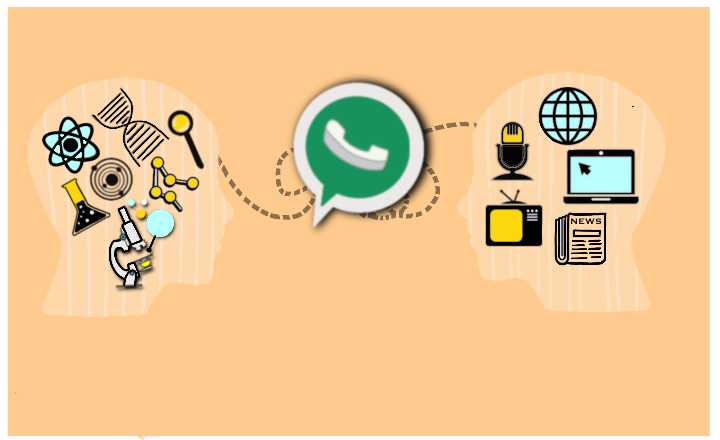 WhatsApp plays a big role in spreading information, disinformation and misinformation. In this article, Rupsy talks about a WhatsApp group set up to bridge the gap between journalists and scientists thereby curbing the spread of misinformation.
More articles
News
Highlights of India Science Festival 2022
Sarah Iqbal & Shruti Sundaresan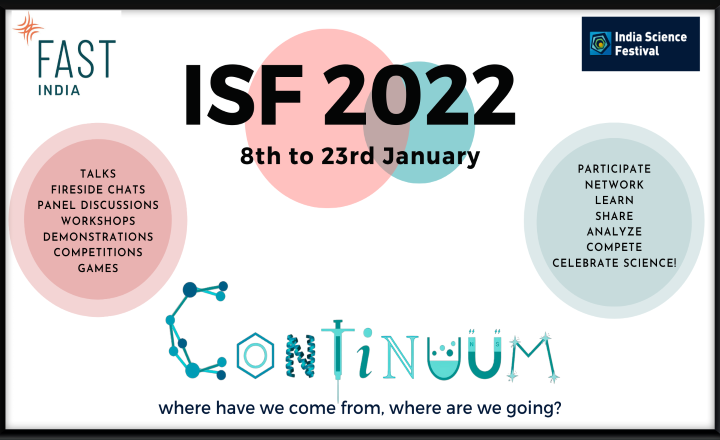 This January, the Foundation for Advancing Science and Technology (FAST India), a non-profit private entity, conducted a virtual mode, two-week-long science festival called India Science Festival 2022. Here are excerpts from the mega event.
More news
Jobs
Program Manager - Science Communication
IndiaBioscience
Deadline: 22 July 2022
Project Assistant
Ashoka University
Deadline:15 July 2022
More jobs
Grants
DBT-Research Associateship
DBT HRD Project & Management Unit (DBT HRD PMU), Regional Centre for Biotechnology
Deadline: 15 July 2022
M K Bhan – Young Researcher Fellowship Programme (MKB-YRFP)
Department of Biotechnology
Deadline: 15 July 2022
More grants
Events
Webinar: The Search for Alien Life in our Galaxy
Pune Knowledge Cluster (PKC).
13 July 2022
Workshop in Bengaluru, Karnataka: Microbiome and Nutrition
The University of Trans-Disciplinary Health Sciences and Technology
25-29 July 2022
More events