From the IBS Desk
Dear Reader,
Last month, we brought you a series of articles centered around how networking can help scientists and educators in India - be it through social media, conferences, or good old one-on-one interactions. You can find these articles linked below. Do leave your comments and share widely if you find these articles useful or interesting.


We warmly welcome applications from young investigators based in India and postdoctoral researchers from India or abroad for the 12th Young Investigators' Meeting (YIM2020), to be held in Mahabalipuram from 14 - 18 February, 2020. YIM2020 will feature several talks and interactions with mentors, panel discussions, breakout sessions, poster presentations and more. The application deadline is 15 August.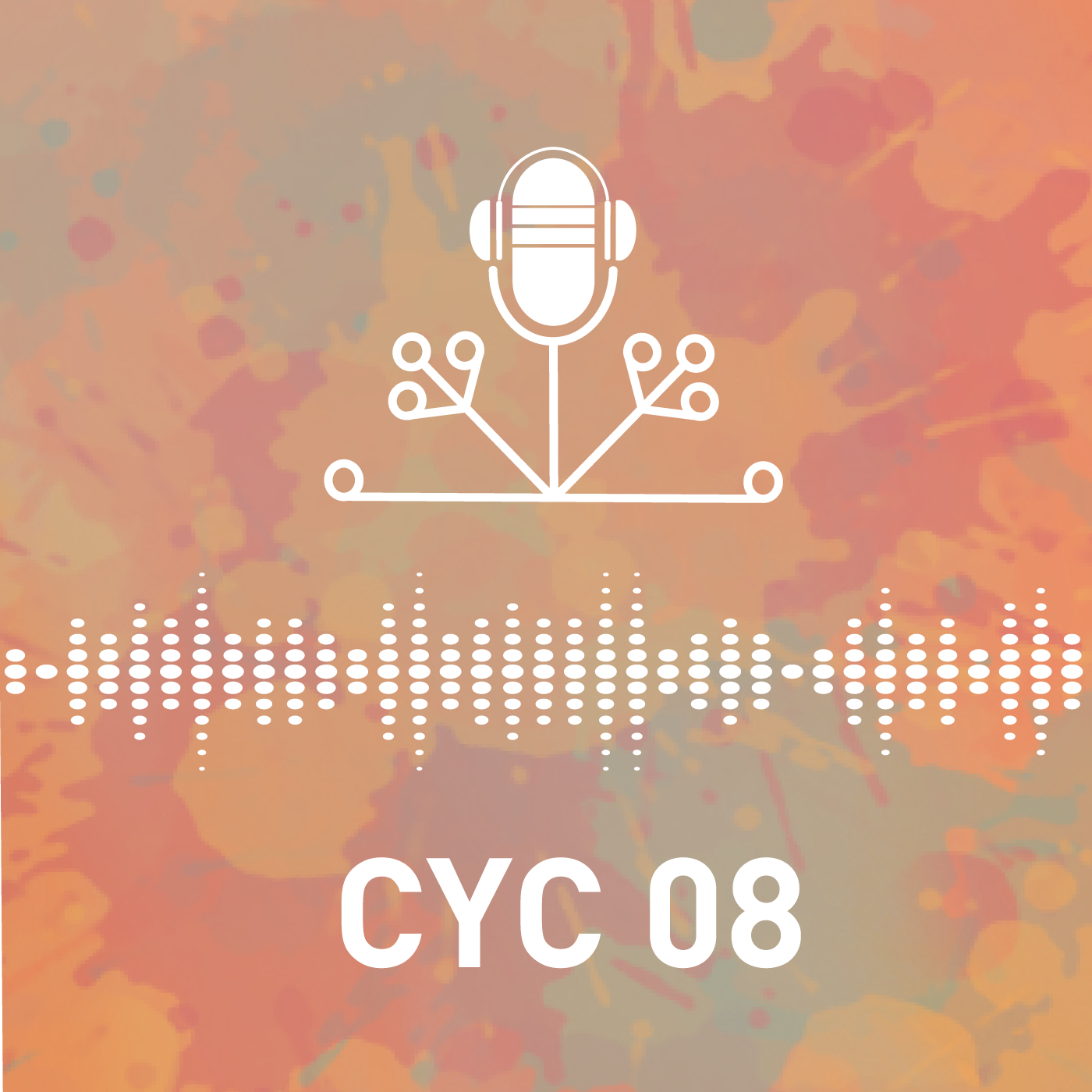 We hope you have been following our podcast series on 'Crafting your Career' in science in India. In our latest episode, we explore the career story of Savita Ayyar. Listen to learn more about her foray into research and innovation management from basic science research, and on her new entrepreneurial venture.

You can always write to us at hello@indiabioscience.org, or connect with us on Twitter, Facebook, LinkedIn or Instagram. As you know, we love hearing from you!

And now, here are all the stories we chased in July.

IndiaBiostreams: Webinars by IndiaBioscience

IndiaBiostreams — webinars by IndiaBioscience, is an interactive medium for science outreach, education and community building. Please join us for the third instalment of the interactive webinar series from the Department of Biotechnology, Ministry of Science & Technology, Government of India, which will focus on Nurturing Future Science Leaders. The distinguished speakers, LS Shashidhara (Professor of Biology, Ashoka University) and Meenakshi Munshi (Scientist G, DBT) will elaborate on DBT's various opportunities for Young Investigators.
Interactive Database of Life Science Researchers in India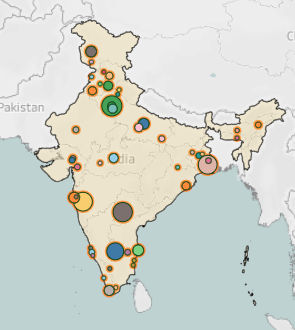 This project of mapping the researchers in the life sciences in India was inspired by and is an outcome of the 10th edition of YIM (2018) in Thiruvananthapuram. It was initiated to serve as a resource to help locate and connect the community of Indian life science researchers, including (but not limited to) the past attendees of the YIM series. We hope this database will help foster collaborations and cross-disciplinary interactions within the community.
If you are a life scientist in India and if you would like to be featured on this database, please fill this form.
Special: Networking in Science
Tweet, Post, Share, Like: How is social media shaping Indian science?
Snehal Kadam & Karishma Kaushik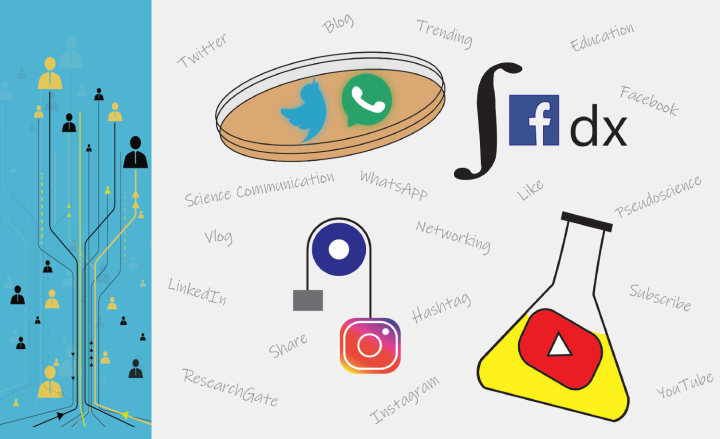 The advent of social media has greatly increased the ease and speed of sharing information, and the Indian scientific community has not lagged behind. In this article, Karishma Kaushik and Snehal Kadam discuss the various ways in which researchers and science professionals can leverage the use of social media for influencing scientific discourse and policy.
Networking for navigating the landscape of science careers
Siddharth Kankaria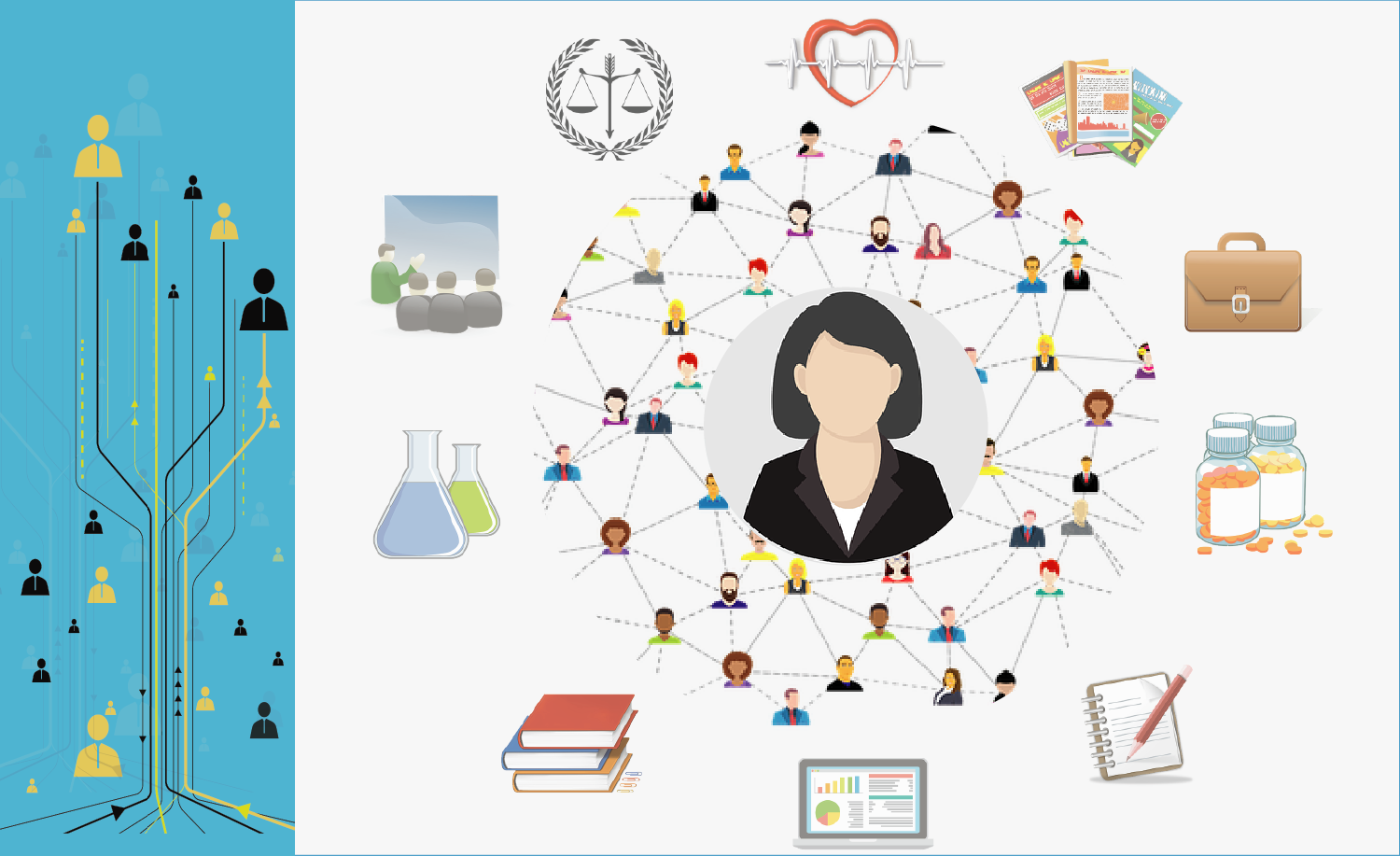 Siddharth Kankaria discusses how building and maintaining a strong professional network can aid the career development of scientists and science professionals both in and out of academia. In particular, he writes about how effective networking can make the process of transitioning to a new career path smoother and more efficient.
Teachers connect
Anusha Krishnan
Anusha Krishnan writes about the need for more educator-focused conferences in India and how encouraging teachers to attend or organize such meetings can elevate the quality of undergraduate education in our country.
10 Leaders 10 Questions
10 Leaders, 10 Questions: Renu Swarup
Smita Jain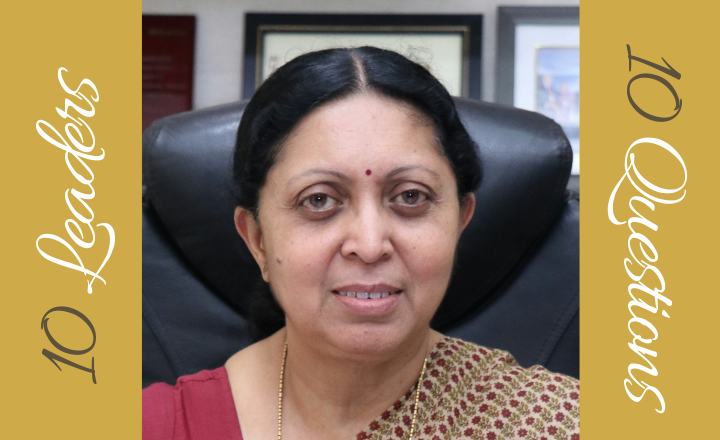 Renu Swarup is presently Secretary, Department of Biotechnology (DBT), Government of India. Having served in Department of Biotechnology for over 29 years, she also holds the position of Chairperson, Biotechnology Industry Research Assistance Council (BIRAC), a Public Sector Company incorporated by the Government to nurture and promote innovation research in the Biotech Enterprise with special focus on Start‐​ups and SMEs. In a candid telephonic interview, she opens up about her thoughts on teamwork and leadership.
News
A bipolar route to updating old memories
Rujuta Vaidya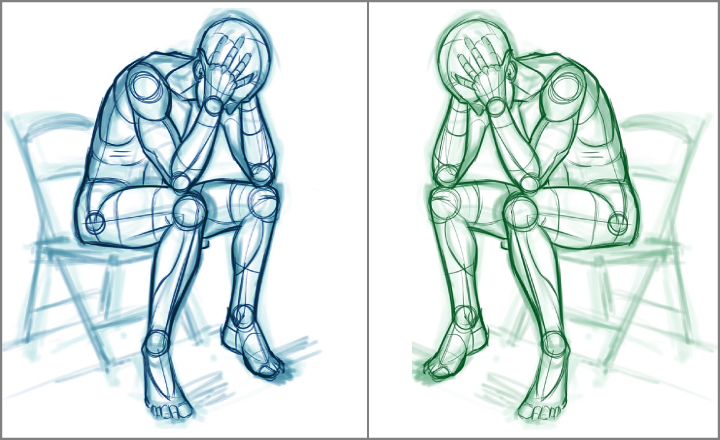 Depression leaves its mark not only in our ability to experience positive emotions, but also in our capacity to learn and form stable memories. A new study by researchers at NCBS, Bangalore, sheds light on the differences between how unipolar and bipolar depression can affect a person's capacity to update old memories with new information.
A date worth dying for?
Sumeet Kulkarni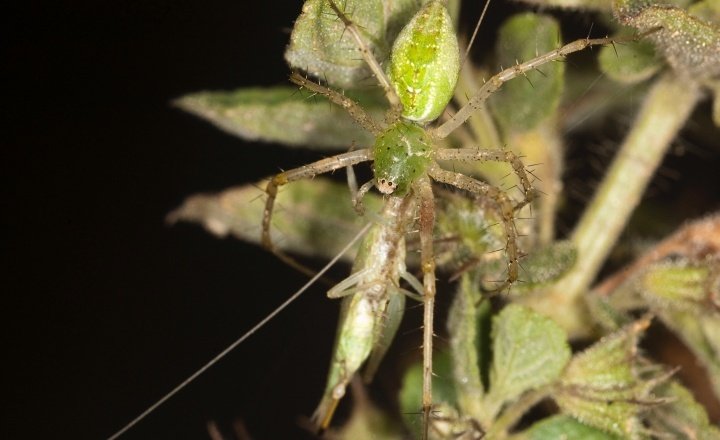 If you are moaning about how difficult it is to get that special someone to like you, spare a thought for the natural world where stepping out in flamboyance might mean risking your life. Through a creative series of experiments, a group of ecologists from the Indian Institute of Science, Bengaluru, has investigated whether male and female tree-crickets face an equal risk of getting attacked by predators while searching for the perfect mate.
To be or not to be (faculty): Exploring careers in science
Anusheela Chatterjee
On 28 April 2019, IndiaBioscience conducted a workshop on 'Crafting your Career' at the Indian Institute of Technology (IIT) Bombay. The workshop attempted to provide MSc and PhD students with a 'toolkit' to hone their career development as well as raise awareness about various academic and non-academic science careers.
9th India Alliance Annual Fellows' Meeting
Chandrima Home
At the 9th India Alliance Fellows' Meeting, held between 13-15 June, 2019, in Bengaluru, scientists spanning disciplines and career stages came together with policy-makers and funding agency representatives to discuss science as well as to deliberate on matters of immediate relevance to the Indian scientific community.
Education
Talk with teachers: I am glad that I was mentored, not ​'supervised'
Aditi Jain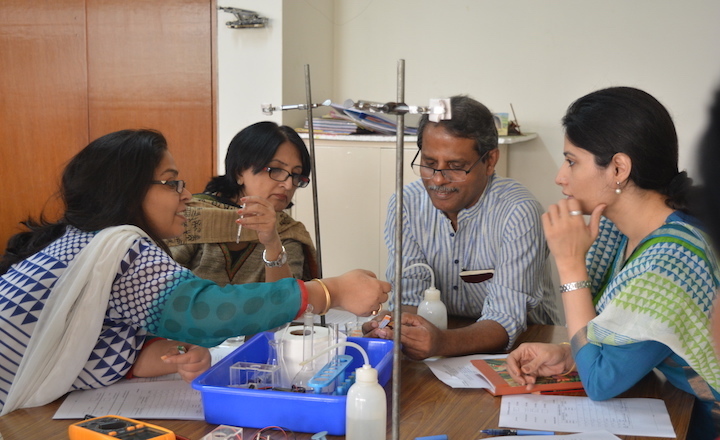 PK Burma is a Professor at the Department of Genetics, Delhi University. He is a plant geneticist with a passion for teaching. He reminisces about his academic mentors and shares his views on professional networking for teachers.
Talk with teachers: rewarding student research requires college teachers to be recognised as guides
Urvashi Bhattacharyya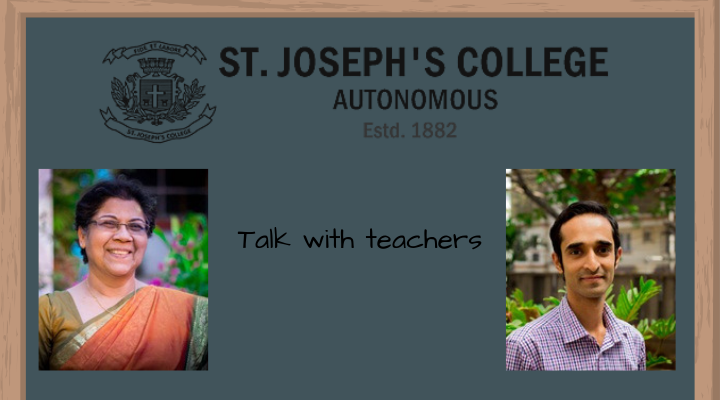 MB Madappa and Sandra Misquith are faculty at the St. Joseph's College, Bangalore. Here they share views on undergraduate research funding and the impact of the DBT Star College scheme.
Grants
Biotechnology Ignition Grant Scheme
Biotechnology Industry Research Assistance Council (BIRAC)
Deadline 16 August
Netaji Subhas — ICAR International Fellowships for the Year 2019 – 20
Indian Council of Agricultural Research (ICAR)
Deadline 30 August
Jobs
Junior Research Fellow
Central University of Punjab
Deadline 15 August
Science Writer
JoVE
Open Deadline
Events
International Science Congress 2019 on ​"Contemporary and Advanced Research in Life and Allied Sciences"
Jammu and Kashmir, India
Deadline 20 August
The Student Conference on Conservation Science 2019
Bengaluru, Karnataka
Deadline 31 August
Indian Women in Science: Wikipedia Edit-a-thon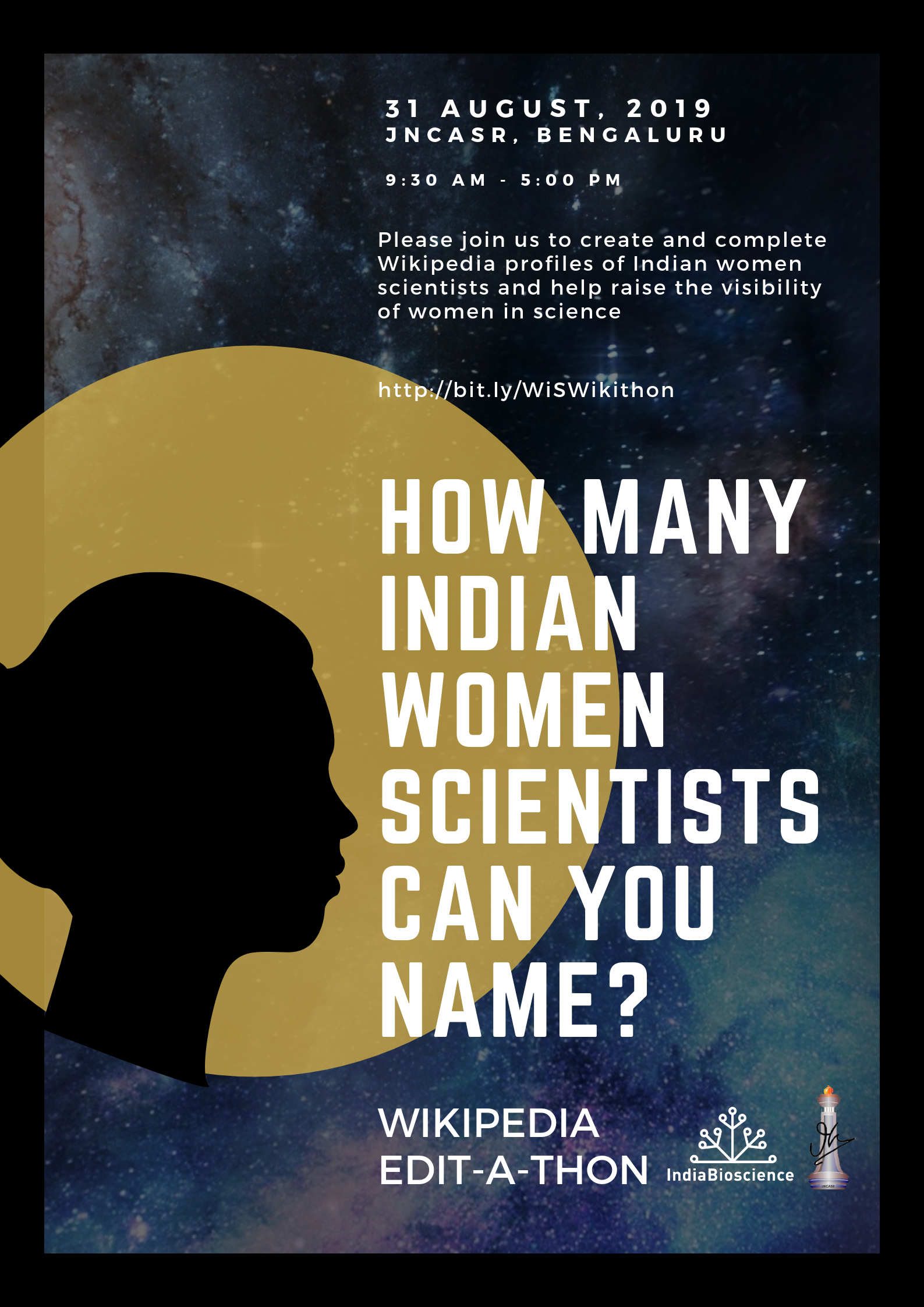 In spite of policy advances and rising awareness, gender issues continue to plague Indian science - women scientists are fewer in number, occupy fewer positions of power, are more likely to drop out of academic career tracks, and face distinct issues by virtue of their gender, including hostile work environments and societal pressures. Women scientists in India also tend to be less visible than their male counterparts, and public awareness of Indian Women Scientists and their scientific contributions is low.
We are organizing a public event to raise the profile of women scientists on one of the most popular online encyclopaedias - Wikipedia. If you are in Bengaluru, please join us on 31 August, 2019 for a day of learning more about Indian Women scientists by creating and completing profiles of such scientists on Wikipedia. Register here (Please register soon; limited seats available).