IndiaBioscience Educators' Newsletter – April 2022
Dear Educator,
After an exciting opening session in February, we, in partnership with Ignite Life Science Foundation and Cactus Communications, are all set to host the next session of 'In Conversation with Ignite'. On 27 April, Jyotsna Dhawan, CEO DBT/​Wellcome Trust India Alliance and a Board Member of the IGNITE Life Sciences Foundation will converse with the renowned biochemist and cell biologist Ronald David Vale, Vice President, HHMI and Executive Director, Janelia Research Campus, about his life and work. Register for the (free) event here. You may also submit questions in advance for Ronald D. Vale. The two best questions of the event stand a chance to win prizes!


If you are an independent researcher leading your own lab, we also encourage you to participate in our nation-wide survey to assess the current status of independent life science researchers in India. With questions about the hiring and evaluation process, receiving and providing mentorship, funding, infrastructure and administrative support, and work environment, the survey aims to create actionable insights about the condition of independent investigators in India, which can be used to influence and shape the direction of policy, discourse, as well as our own activities at IndiaBioscience.
IndiaBioscience is a platform where you can share your stories with the life science community of India. We invite you to write about your journeys, unique classroom experiences, new educational initiatives, the common misconceptions your students have (like this one), or the practice of life science education in India in general. Just send a gist of what you wish to write about to education@indiabioscience.org and we will get back to you. You can also connect with the community using our discussion forum. If you like to communicate science in creative ways, then participate in our #FundaySunday initiative using this google form.
And now, here are some of our activities for educators in the last couple of months.
Articles
Common misconceptions in biology: Lost in translation
Maya Murdeshwar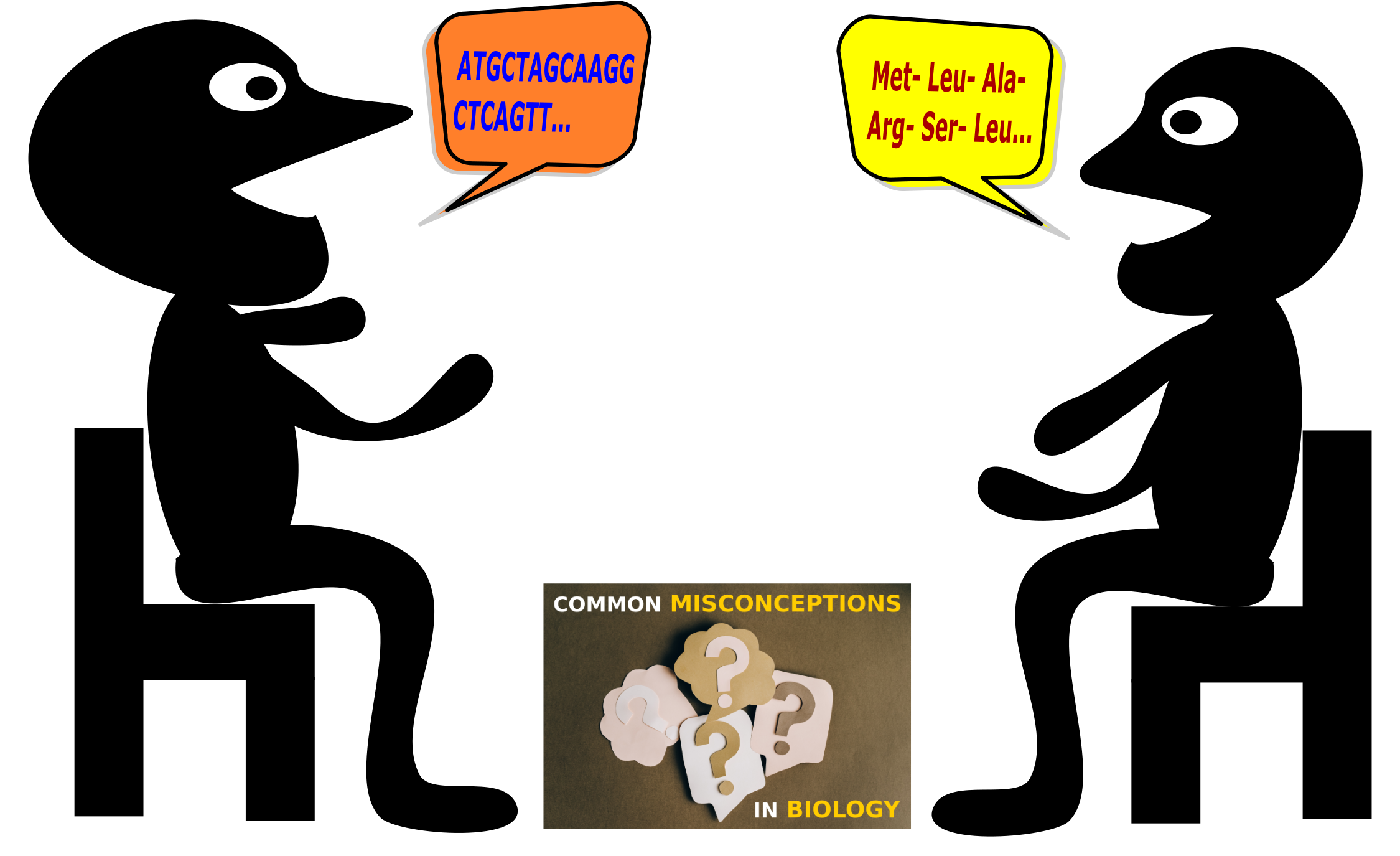 Many misconceptions can creep into an undergraduate student's mind as they study gene expression in their classrooms. In continuation with an earlier discussion on the common misconceptions in gene expression, in this article, educator Maya Murdeshwar from St. Xavier's College, Mumbai highlights some of the misconceptions around the process of translation – the process of building a polypeptide chain based on genetic information.
Problem-based learning can impart skills for life
Lakshmy Ramakrishnan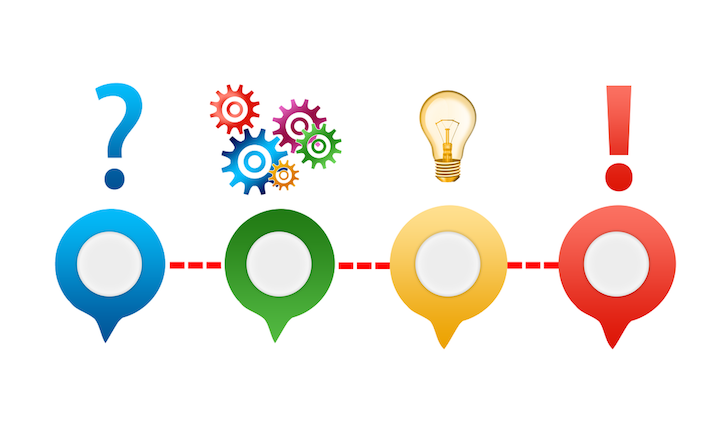 Problem-based learning is a pedagogical approach that enables students to learn scientific concepts in real-life contexts. In this article, Lakshmy Ramakrishnan, a researcher and educator, elaborates on this approach with examples and explains why it is so useful.
A joie de vivre in Science
Rohan Khadilkar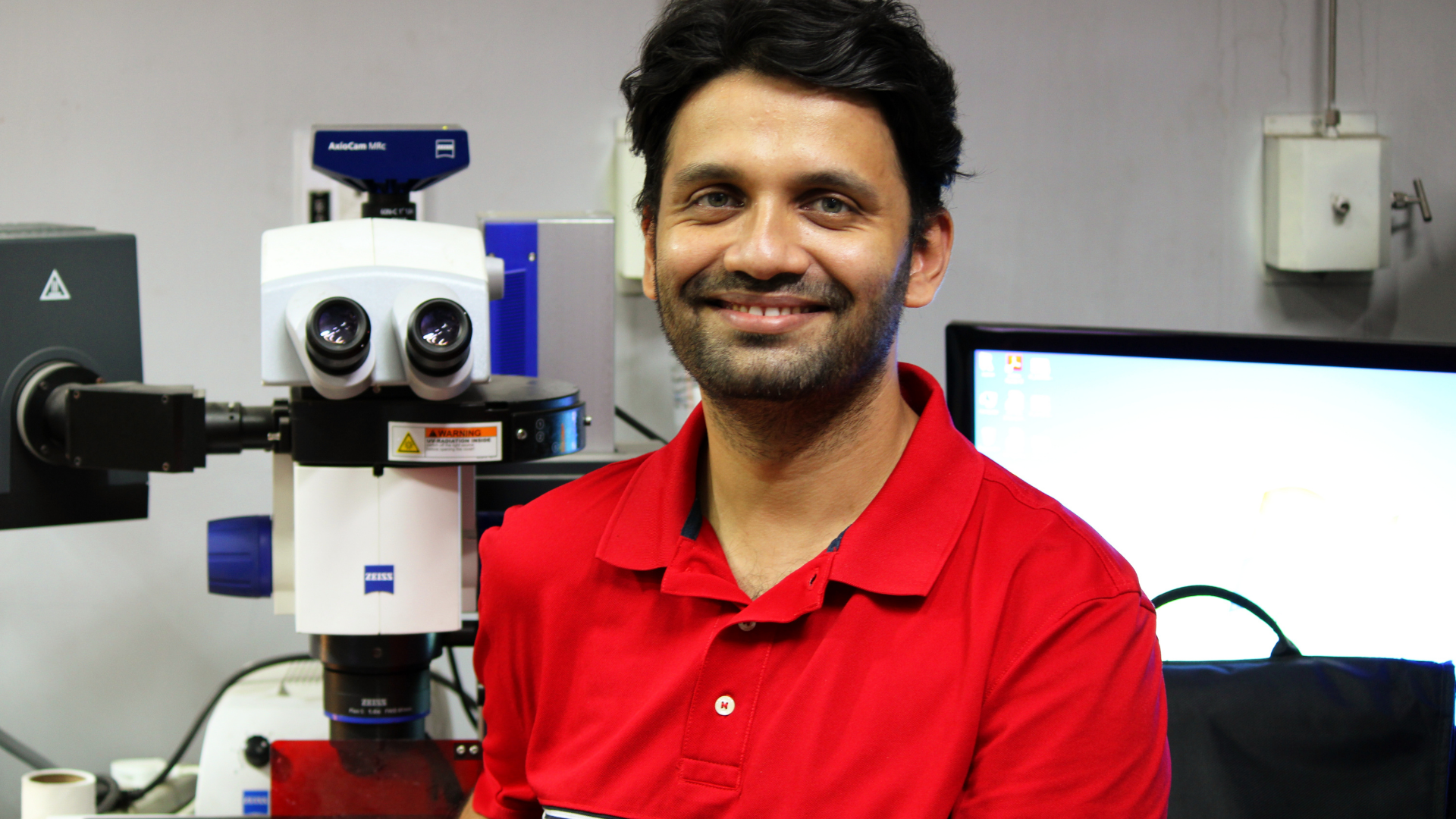 In the second article of our JOYI 2022 series, leading up to YIM 2022, Rohan Jayant Khadilkar,Principal Investigator, Advanced Centre for Treatment Research & Education in Cancer, Tata Memorial Centre, Mumbai, expresses his joy in pursuing a life in science.
News
Assessing the impact of COVID-19 on the Indian STEM community – Part 1
Nikita Mehta, Arathy Puthillam & Deepa Subramanyam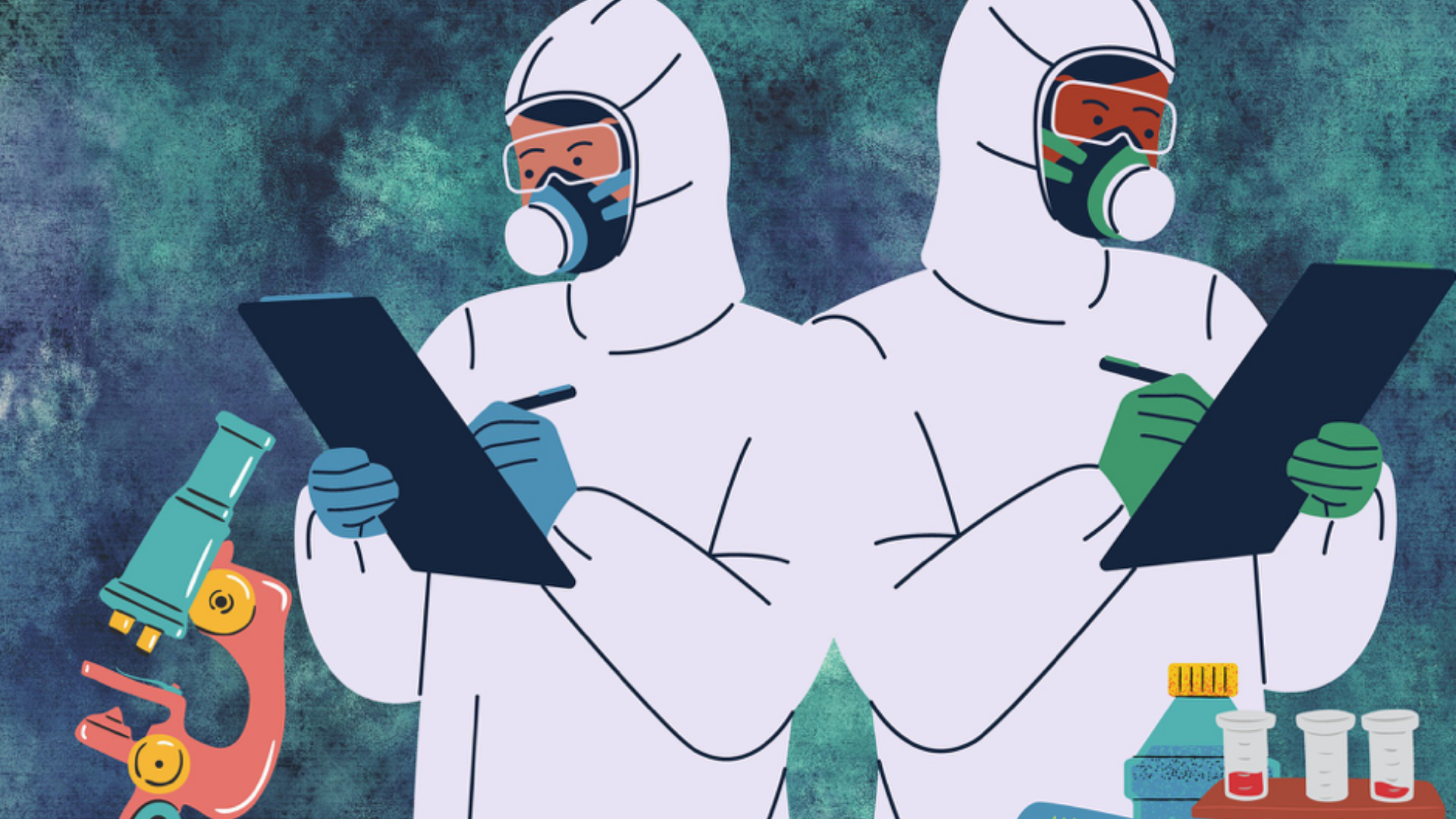 To examine how COVID-19 affected STEM scientists and stakeholders across India, Monk Prayogshala conducted a survey, which was funded by the DBT/Wellcome Trust India Alliance. Nikita Mehta and Arathy Puthillam, researchers at the Department of Psychology, Monk Prayogshala, Mumbai, and Deepa Subramanyam, Scientist E at the National Centre for Cell Science, Pune report on the findings.
The SciComm Huddle – exploring pathways to connect science and society
Sarah Iqbal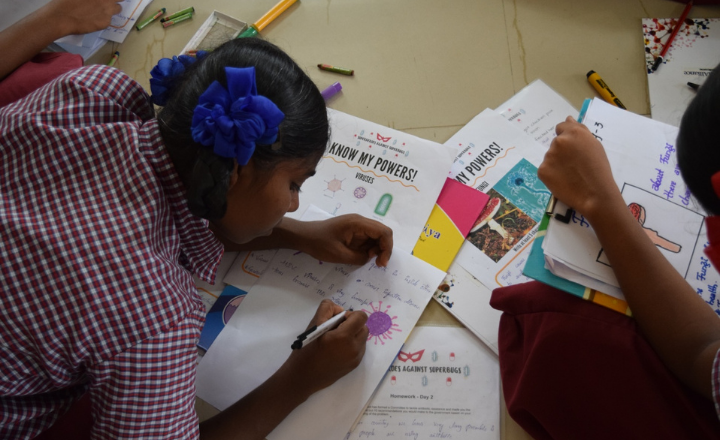 The Foundation for Advancing Science and Technology India (FAST India) organized The SciComm Huddle on 15–16 December, 2021 as part of its India Science Festival (ISF2022). In this report, Sarah Iqbal, convener of The SciComm Huddle, highlights the key takeaways.
IndiaBiospeaks: Podcasts by IndiaBioscience
In Conversation with a Mentor | Interview with Abhigyan Arun
Abhigyan Arun in conversation with Zill-e-Anam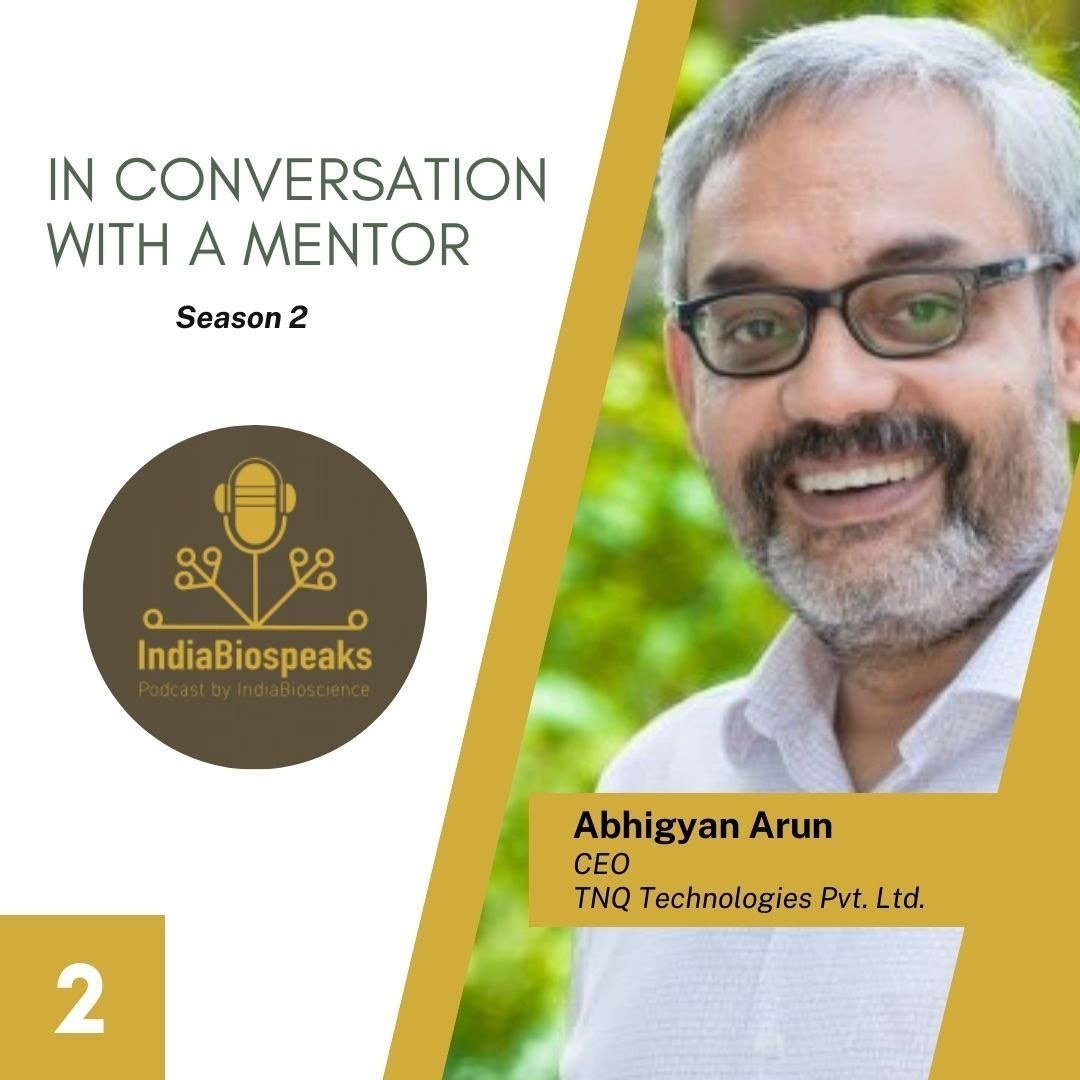 In this episode, we talk to Abhigyan Arun, CEO of TNQ Technologies, a publishing technology, and service company headquartered in Chennai, India. He talks about his career journey, personal and professional growth, journey with TNQ, and vision for TNQ.
In Conversation with a Mentor | Interview with Abhishek Goel
Abhishek Goel in conversation with Shantala Hari Dass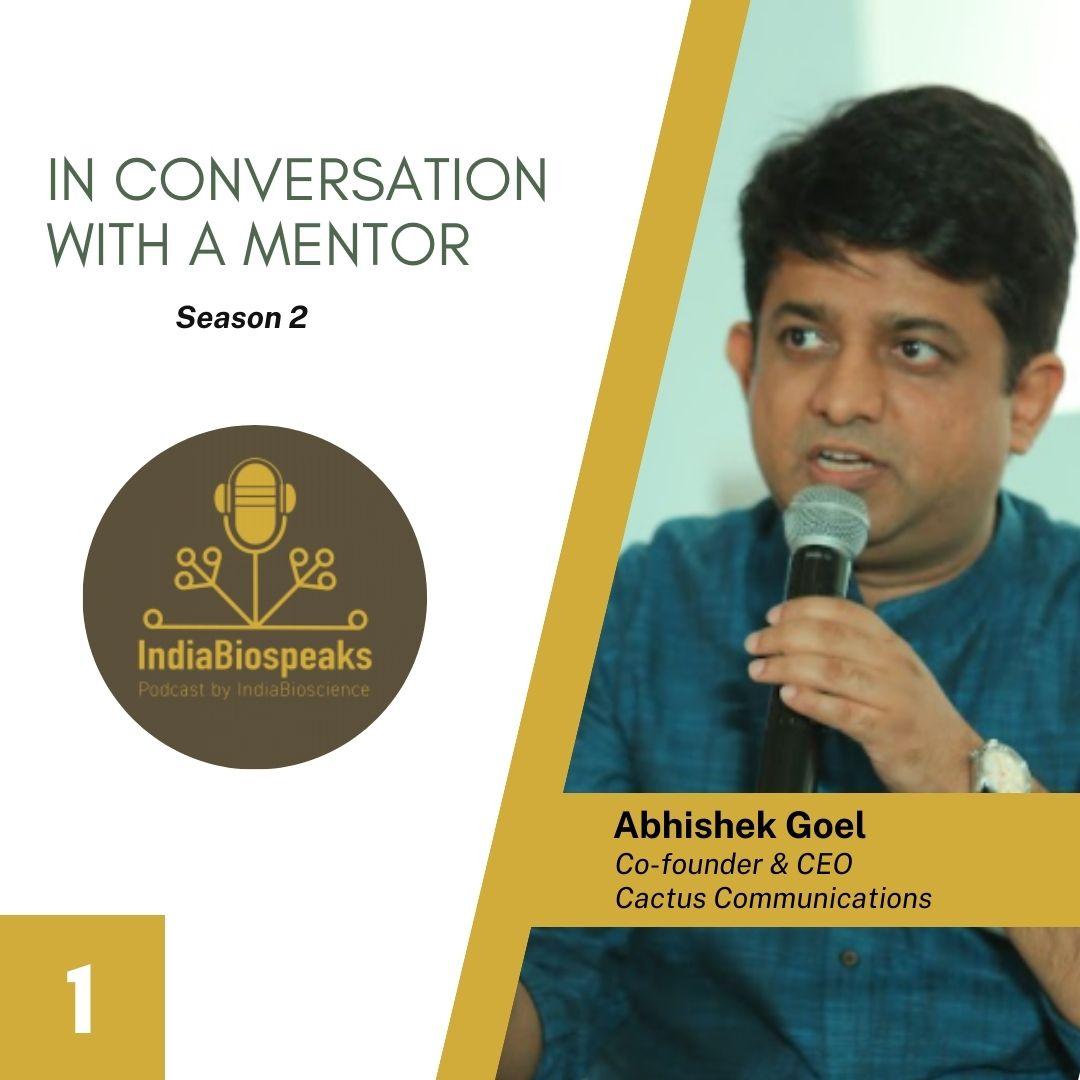 Season 2 of ​'In Conversation with a Mentor' kickstarts with Abhishek Goel, Co-founder, and CEO of Cactus Communications. Together with his brother Anurag Goel, Abhishek co-founded Cactus Communications in 2002, focusing on providing English editing services for researchers in Japan.
School science education
i wonder… Issue 7
Azim Premji University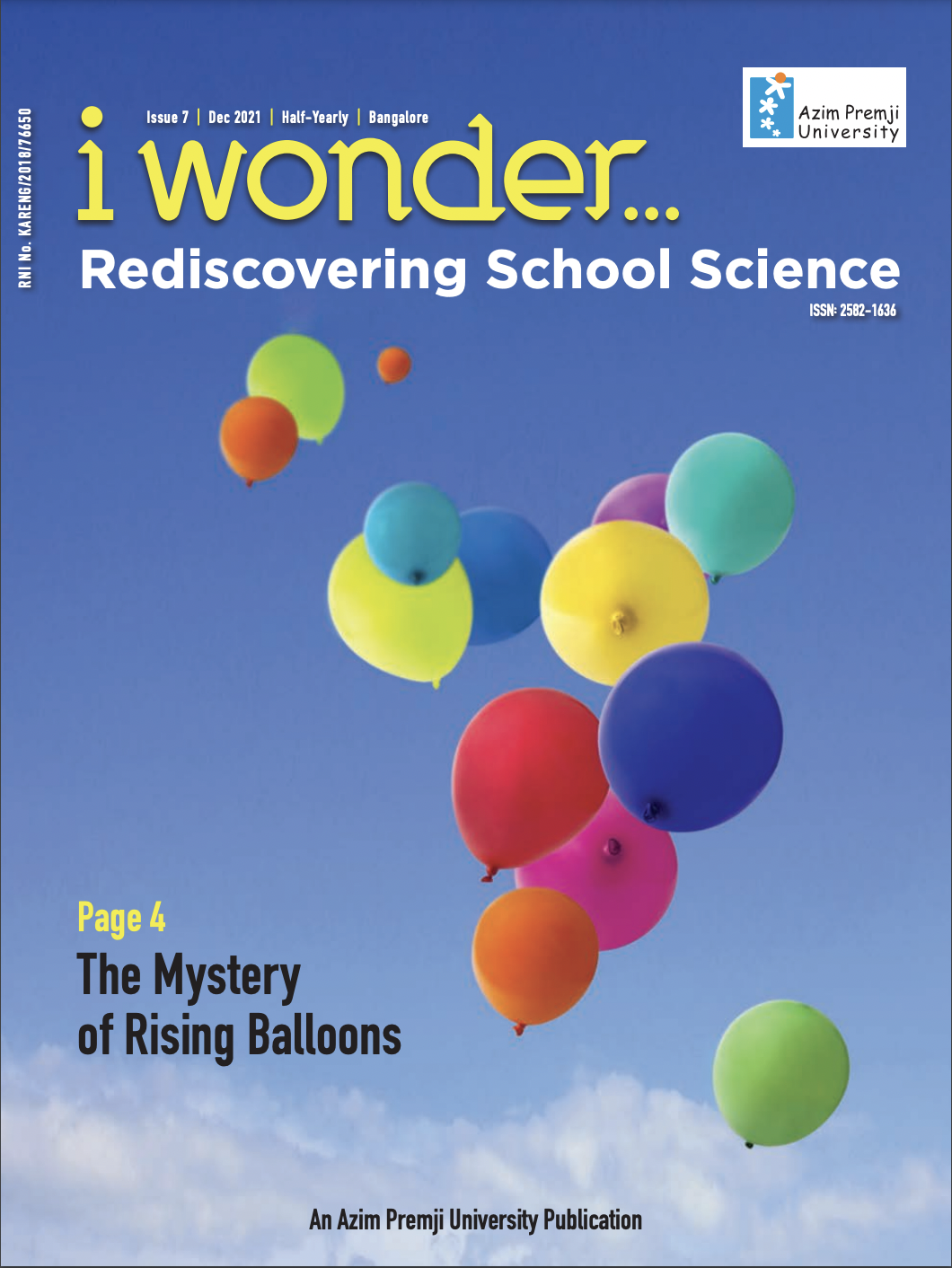 i wonder...is a science magazine for school teachers. It features writings that engage teachers in a gentle and reflective dialogue about the many dimensions of teaching and learning of science in class and outside it. It includes articles (by teachers, teacher educators, scientists, and science communicators) that offer:
Critical perspectives on science and science education.
A deeper exploration of the foundational concepts and underlying principles in the school science curriculum.
Examples of practice that encourage the learning of science in more meaningful and inquiry-based ways.
Download the new issue of i wonder... today!

Jobs
Administrative position
Institute of Bioinformatics and Applied Biotechnology
Deadline: 22 April
Project Scientist
Indian Institute of Technology, Madras
Deadline: 30 April
More Jobs
Grants
EMBO Global Investigator Network
EMBO
Deadline: 01 June
Friedrich Wilhelm Bessel Research Award
Alexander von Humboldt Foundation
Open Deadline
More Grants
Events
Young Investigators' Meeting 2022
IndiaBioscience
4 May - 12 May 2022
IRMI Annual Conference 2022
DBT/​Wellcome Trust India Alliance (India Alliance)
Registrations/applications deadline: 30 April
More Events