Ignite Life Science Foundation, Cactus Communications, and IndiaBioscience have come together to co-host this live online event. In a relaxed and conversational format, the interlocutor for each session will uncover the background story to the work and life of an eminent scientist. This will not only afford students, young scientists, and the science-curious in India a first-hand/ringside view of what it takes to become successful in science but also give them an opportunity to direct questions to the invited scientist. This is a platform for students, young scientists, and the science-curious in India to connect with the stories behind the work of eminent scientists, in preparation for their own journey in science.
This series of online live events will explore the lives and work of scientists in an informal chat session. The 2nd conversation of this series is with a well-known biochemist and cell biologist Ronald David Vale from the Department of Cellular and Molecular Pharmacology, University of California, San Francisco.
Date: 27 April 2022

Time: 18:00 — 19.00 IST | 08:30 ‑09.30 EST

The ​'IN CONVERSATION with IGNITE' sessions are public events meant for the science-curious early and mid-career faculty, senior scientists, students, and the broader society. We would especially like to invite undergraduate, Master, and Ph.D. students from across India to attend these sessions to hear some remarkable stories behind some equally remarkable science and interact with the speakers.
Up to two audience members will be awarded a cash prize for actively participating during the sessions and asking interesting question/​s.
1. First prize — 5000/- Rs.
2. Second prize — 3000/- Rs.
Note: You may also submit your questions via the registration form. So stay curious and keep asking questions!
All are welcome. Come to discuss and celebrate science!

Registration
This live online event will be hosted on Zoom.
Click here to register.

There is no registration fee to attend this online event.
Welcome & Housekeeping rules

---

In conversation with Ron Vale

Ron Vale + Jyotsna Dhawan

---

---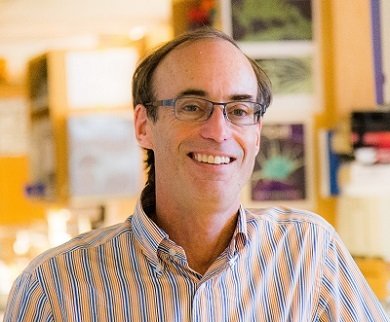 Ronald D. Vale is a Vice President of Howard Hughes Medical Institute and Executive Director of its Janelia Research Campus. Dr. Vale received his Ph.D. in Neurosciences from Stanford University in 1985, was a Staff Fellow with the NIH stationed at the Marine Biological Laboratory in 1985 – 6, and began his faculty appointment in the Department of Cellular and Molecular Pharmacology at the University of California, San Francisco in 1987.

Vale is involved in several activities that benefit the scientific community. He founded iBiology, a non-profit organization that produces videos of scientific talks by leading scientists and makes them freely available. Vale founded XBio (The Explorer's Guide to Biology), a new type of learning resource for undergraduate biology.
He founded ASAPbio, a non-profit organization, to improve scientific publishing in the life sciences. He founded IndiaBioscience, a networking organization for the life sciences in India. Vale founded the annual Young Investigator Meeting for young Indian scientists. He previously co-directed the MBL Physiology Course for five years and founded/​directed the Bangalore Microscopy Course. Vale's laboratory developed free, open-source software for light microscopy (MicroManager). He served as President of the American Society of Cell Biology and chaired an NIH study section. Vale co-founded the biotech companies Cytokinetics, Faze, and Myeloid Therapeutics.

Vale received the Canada Gairdner International Award the Lasker Award in Basic Medical Research, the Shaw Prize in Life Sciences, the Massry Prize, the Wiley Prize, and the Pfizer Award in Enzyme Chemistry. He was elected to the National Academy of Sciences, the National Academy of Medicine, the American Academy of Arts and Sciences, the European Molecular Biology Organization, and the Indian National Science Academy.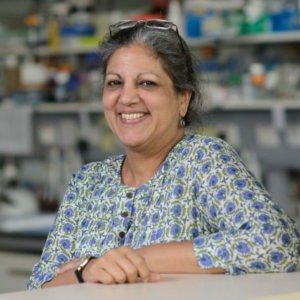 Jyotsna Dhawan is the CEO of the Indian science funding charity, DBT/​Wellcome Trust India Alliance, and a Board Member of the IGNITE Life Sciences Foundation. She is an Indian Cell and Developmental Biologist. Her research has focused on adult stem cell function and skeletal muscle regeneration.
For any queries related to this online event and also to share your ideas ahead of the event, write to swamis[at]ignitelsf[dot]in.