Event Details
Cell biologists across the world are welcome to provide aesthetically appealing images, real pictures and/​or art forms, that convey structure and functions of cells. Participation in the meeting is not mandatory for submission of images. The best images will be chosen by a team of scientists and artists. They will be displayed on the ICCB website and the conference venue. Cash prizes of Rs. 5000/- will be awarded during the meeting for selected images. The deadline for submission is 30th November 2017 by 12 pm. We are looking forward to your submissions.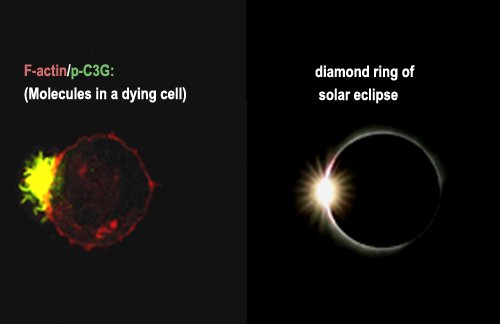 Click Your Science for ICCB 2018
A picture is worth a thousand words, who knows it better than cell biologists.
Send us the best shots you capture and make ICCB colorful. Registration and participation in the conference is not mandatory but one image per individual is allowed.
Use this chance to showcase your scientific art! Upload aesthetically appealing images of your original work on the website.
Please ensure that you have a high quality image of 300 dpi resolution and 220 mm wide.
Please provide a upto 100 word summary describing your image as a part of the file that you upload, Font size 12 in Arial.
For more information click here.