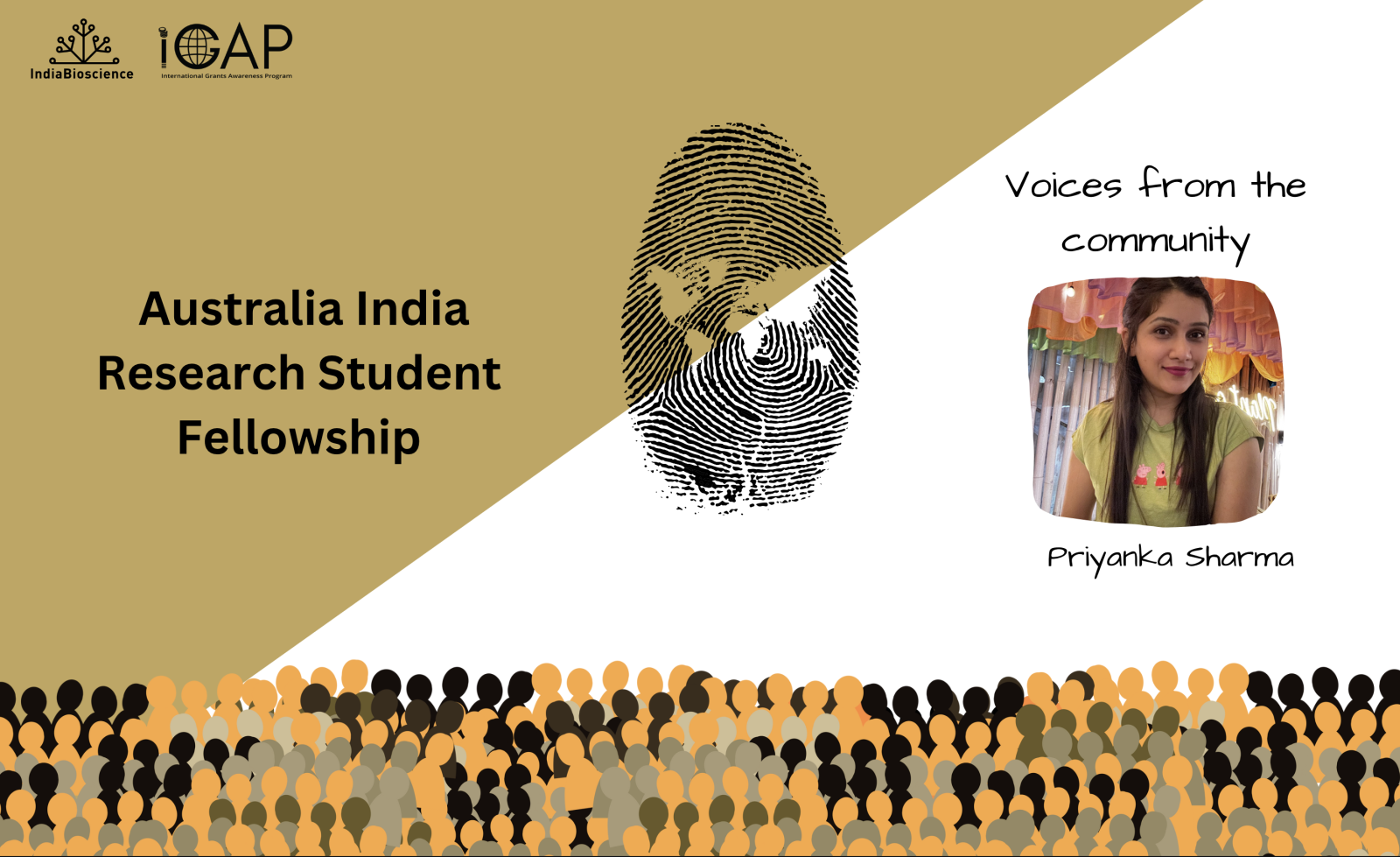 As I sat with my friends, enjoying a cup of tea, an email arrived from my supervisor, informing me about the start of applications for the prestigious Australia India Research Students (AIRS) Fellowship 2023. I had always wished to work at a renowned global university in Australia, known for its diverse nano science research projects and a rich intercultural environment, so this opportunity seemed perfect. The following day, I met with my supervisor, and together we made the decision to pursue this fellowship. By a stroke of luck, our ongoing partnership with a scientist at The University of Queensland played a pivotal role, as they wholeheartedly embraced the idea and agreed to back our collaborative undertaking.
This program was jointly proposed in November 2019, at the fifth Australia India Education Council (AIEC) in Delhi, and was launched in August 2022 at the sixth AIEC meeting. The program receives funding from the Australian Government's Department of Education and is managed by the Australia India Institute. Typically, the application for this fellowship opens in October, and the selected fellows are required to complete their fellowship within a specified timeframe of 4 to 8 weeks as part of the AIRS program.
Since I am part of the very first cohort of AIRS fellowship awardees, I am yet to begin my fellowship, which will start soon. I will be working with my collaborator Andrew Whittaker's group at Australian Institute of Bioengineering & Nanotechnology (AIBN). This fellowship has opened numerous doors for me, offering invaluable resources and endless prospects for personal and professional development. It will provide me with essential tools, mentorship, and a collaborative platform with researchers from Australia and India.
The AIRS Fellowship offers a remarkable opportunity for individuals seeking exposure, expertise, and invaluable research experience in Australia. This initiative aims to facilitate a balanced exchange of early-career researchers and research students between Australia and India, promoting a harmonious flow of knowledge and expertise.
Here I break down the application process for prospective applicants:
Are you eligible to apply?
Both, Indian and Australian citizens are eligible to apply for the AIRS fellowship.
However, only higher education institutions based in India with established engagement activities with Australian institutions are only eligible to apply for this program. A memorandum of agreement (MOU) for academic cooperation between Indian and Australian institutions can serve the purpose.
The fellowship is open to master's students, doctoral research students, and post-doctoral scholars enrolled at eligible institutions.
The fellowship must be completed at an eligible institution in Australia.
Propose a suitable research project
If you meet the eligibility criteria, the next step in the application process for the AIRS Fellowship is to find a suitable research project. Take your time to explore various research areas that interest you and align with your academic background and career goals. Look for projects that align with the research interests of the collaborating Australian institution and have the potential to contribute to your thesis or an existing research project.
Structure a well-defined defined research proposal that clearly outlines the objectives, methodology, and expected outcomes of your project. This proposal should demonstrate your understanding of the research area and your ability to conduct independent research.
Ensure that your application includes a well-written statement of purpose, as this is a crucial requirement for the evaluation process. You can access the project proposal template on the fellowship website, which will guide you in crafting a strong and comprehensive statement.
Additionally, prepare a comprehensive CV that highlights your educational background, research experience, publications, academic honours, and any relevant extracurricular activities or leadership roles you have undertaken.
You will need letters of support
Request letters of recommendation from professors at both the host institution and your home institution. These letters should attest to your academic abilities and potential as a research student. It is important to choose recommenders who are familiar with your work, research capabilities, and can provide strong support for your application. Be sure to provide them with sufficient time to write the letters and provide them with any necessary information or materials that can help them write a comprehensive and compelling recommendation on your behalf.
Some additional requirements
After gathering all the required documents, submit your application following the guidelines provided by the AIRS Program. Pay close attention to the deadlines and ensure that you include all the necessary materials. Remember to tailor your application to demonstrate your enthusiasm for the research project and how it aligns with your academic and career aspirations. Highlight any relevant experience, skills, or accomplishments that make you a compelling candidate for the fellowship.
The fellowship award
The selected candidates receive fellowships of up to AUD $10,000 for a duration of 4 – 8 weeks to undertake short-term research exchanges in India and Australia.
The fellowship program covers select eligible expenses. These expenses include single return international economy airfare, Australia/​India visa, accommodation, travel and health insurance, transport costs, standard living expenses, language training and translation services, conference registration, and costs related to research events.
Additionally, it is advisable for fellows to discuss their travel plans with the host Institution to ensure coordination with their hosting arrangements.
Candidates are usually notified of the outcome via email, and there are typically no interviews conducted.
The selection process is solely based on the information provided by the applicants, including the research proposal and academic achievements. So, it is essential to carefully prepare, and submit, a strong application that highlights your qualifications and research potential.