Brinky Desai, a PhD student at Ahmedabad University, shares her challenges as a woman researcher conducting fieldwork on Mugger crocodiles in remote areas of Gujarat. In the first article of this year's PhD Café series, she describes the physical and mental strain of fieldwork, particularly during the COVID pandemic, as well as the challenges of working with crocodiles, including navigating hygiene facilities as a woman researcher in the field.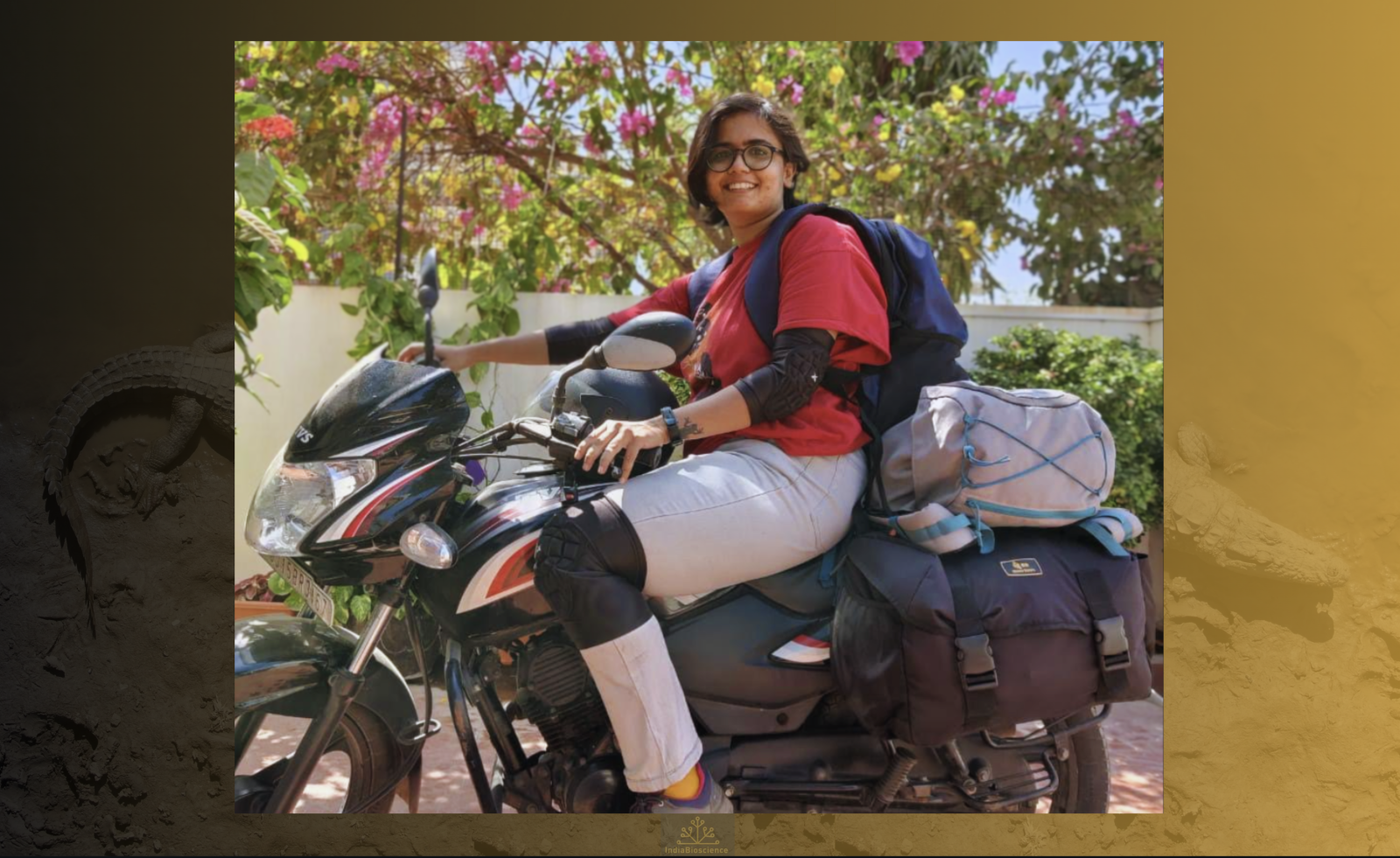 Starting my PhD and diving headfirst into academia turned my life upside down. While I was no stranger to fieldwork, it was the only thing familiar in an otherwise unfamiliar place. The rush of adrenaline that comes with searching for data is unparalleled, but fieldwork is not without its challenges.
To outsiders, my fieldwork may seem like a fun outing, but as a wildlife researcher, I know it's anything but a walk in the park. It's important to recognize that fieldwork can be incredibly isolating, physically taxing, and mentally draining. Further, women in the field face a unique set of challenges.
As a woman conducting her PhD fieldwork on a motorbike across urban, rural, and remote areas of Gujarat, I have several stories and anecdotes to share.

Despite the challenges, there's no adrenaline rush quite like fieldwork.
Fieldwork during COVID
Starting my Ph.D. in mid-2019, my supervisor and I were excited to apply for funds to conduct fieldwork on Mugger crocodiles. Unfortunately, the COVID pandemic derailed our plans as medical research took priority, and our grant applications were rejected. Being someone who loves fieldwork, I felt trapped, unable to do what I love. However, at the beginning of 2021, my supervisor and I came up with a groundbreaking idea: a biometric system using drone images to non-invasively tag individual Mugger crocodiles — an Aadhar card for crocodiles!
The pandemic continued to make fieldwork difficult, but I found a way around it by traveling on motorbike with all the instruments I needed to collect data. While my supervisor and I made certain of my safety, I was determined to carry out the fieldwork, and had the support of my parents, lab-mates, and close friends. My supervisor checked on me multiple times in a day to make sure I was safe and had everything I needed. The encouragement of my professional and personal communities helped me complete the challenging journey of 3500 km across Gujarat.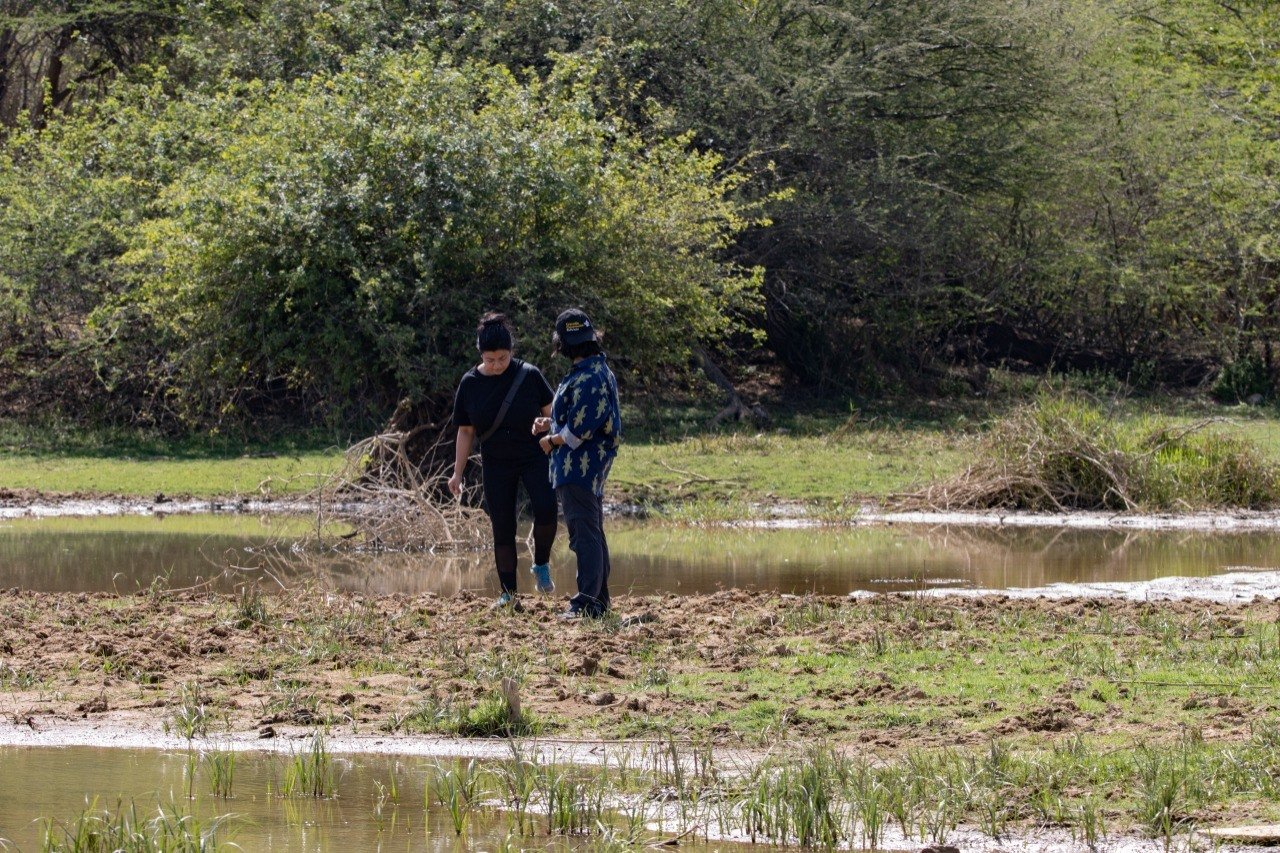 Working with Mugger crocodiles
During this time, despite the mental and physical strain of the fieldwork, my passion for working with Mugger crocodiles kept me going. After a 30-day field trip from mid-March to mid-April 2021, I had collected all the data I needed for my research, and it was time to head back to the lab. With the help of my interdisciplinary team of co-authors, we developed a deep learning algorithm to identify individual animals, and our model got published at the end of the year. The fieldwork and coding work were equally challenging, but our success was a testament to our perseverance and dedication.
Recently, I embarked on the final leg of my PhD fieldwork in Vadodara, where I had to collect scat samples from a free-ranging population of Mugger crocodiles, this time with a Master's student who was interning on the project. We were in ​'croc' territory, so the biggest challenge was collecting samples without becoming croc-food. One of us would look out for muggers, and the other would collect the scat sample. Sometimes, we could see scat on the bank but could not collect them due to large crocodiles basking nearby. It was dangerous for us, and we had a protocol where we do not disturb animals during basking. To overcome this, we decided to drive in bone-chilling, morning weather to reach before basking time and collect the required scat samples, a ​'chilling' experience on a motorbike for 4000 kilometers, despite multiple warm layers.
Fieldwork is not a vacation. To me, a vacation means lounging by the pool with a cold drink after a refreshing swim (my version of ​'basking'). But unless you see me doing that, I'm hard at work in the field, collecting the data that will push my research forward. These challenges are what every fieldworker faces, and I write this to want colleagues and community members to understand the importance of fieldwork and the dedication required to collect data that can drive scientific progress.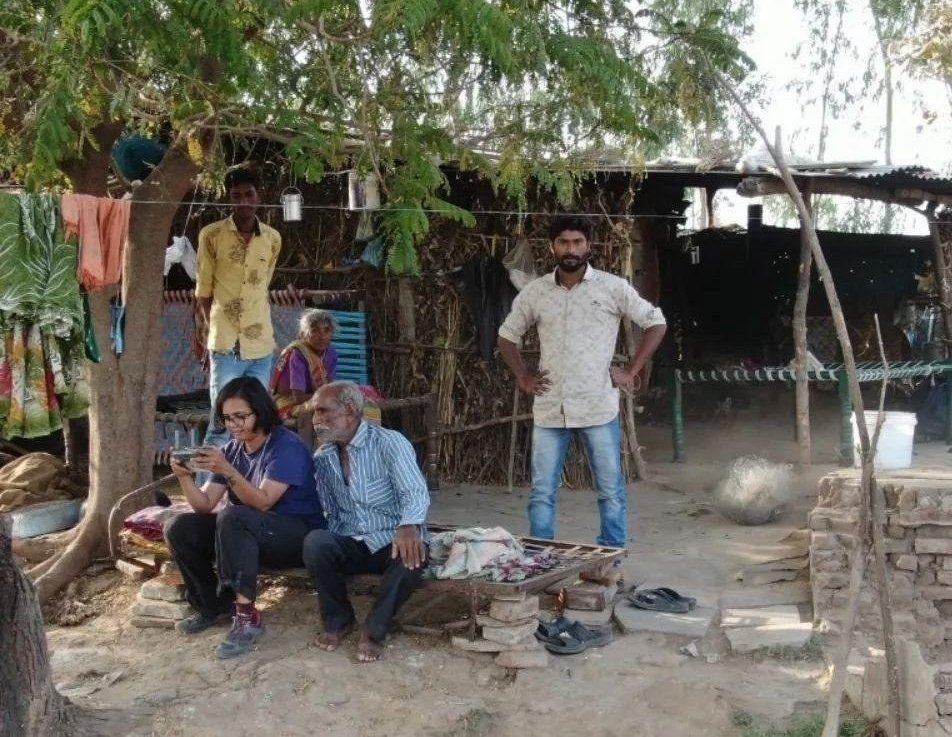 Hygiene and Isolation
Being a woman in fieldwork, it can be nerve-wracking to discuss hygiene facilities with your administration or university. Past experiences have left me fearing that I'll be seen as incapable or asking too much, despite knowing that I'm physically capable of performing just as well as anyone else. Thankfully, I have a female supervisor and a supportive university that prioritise the safety and hygiene of their students.
As an extroverted person who loves being around people, fieldwork can be a rollercoaster of emotions, especially during the COVID lockdown. I'm no stranger to feeling isolated during my eight-month stint at Madras Crocodile Bank Zoo in Chennai from November 2021 to December 2022, away from my loved ones. In those moments, my guide would remind me of our mission, saying, ​"Brinky, remember we are doing all this for good science. A little bit more, and you'll be back in the lab with your people." My lab mates would even send me local Gujarati snacks all the way to Chennai so that I could have a little part of my home with me. One of my close friends even made a trip to Chennai just to see me. Even though my parents couldn't visit due to COVID restrictions, they made sure to call me every day to check on me.
Through my own fieldwork experiences, I've learned that every research area has its unique set of challenges, and it's crucial to be sensitive to our colleagues' experiences. Despite the challenges, there's no adrenaline rush quite like fieldwork. If I could, I would choose it all over again in a flick of a second. At the end of the day, it's all for the greater good of science and my love for crocodilians!