Disciplinary barriers and a pronounced lack of awareness regarding social issues hamper the holistic progress of science in many ways. In this article, Ritika Mukherji discusses how science truly blossoms without blinkers, when the walls between disciplines fall, gleaning lessons from an interdisciplinary dialogue on diversity.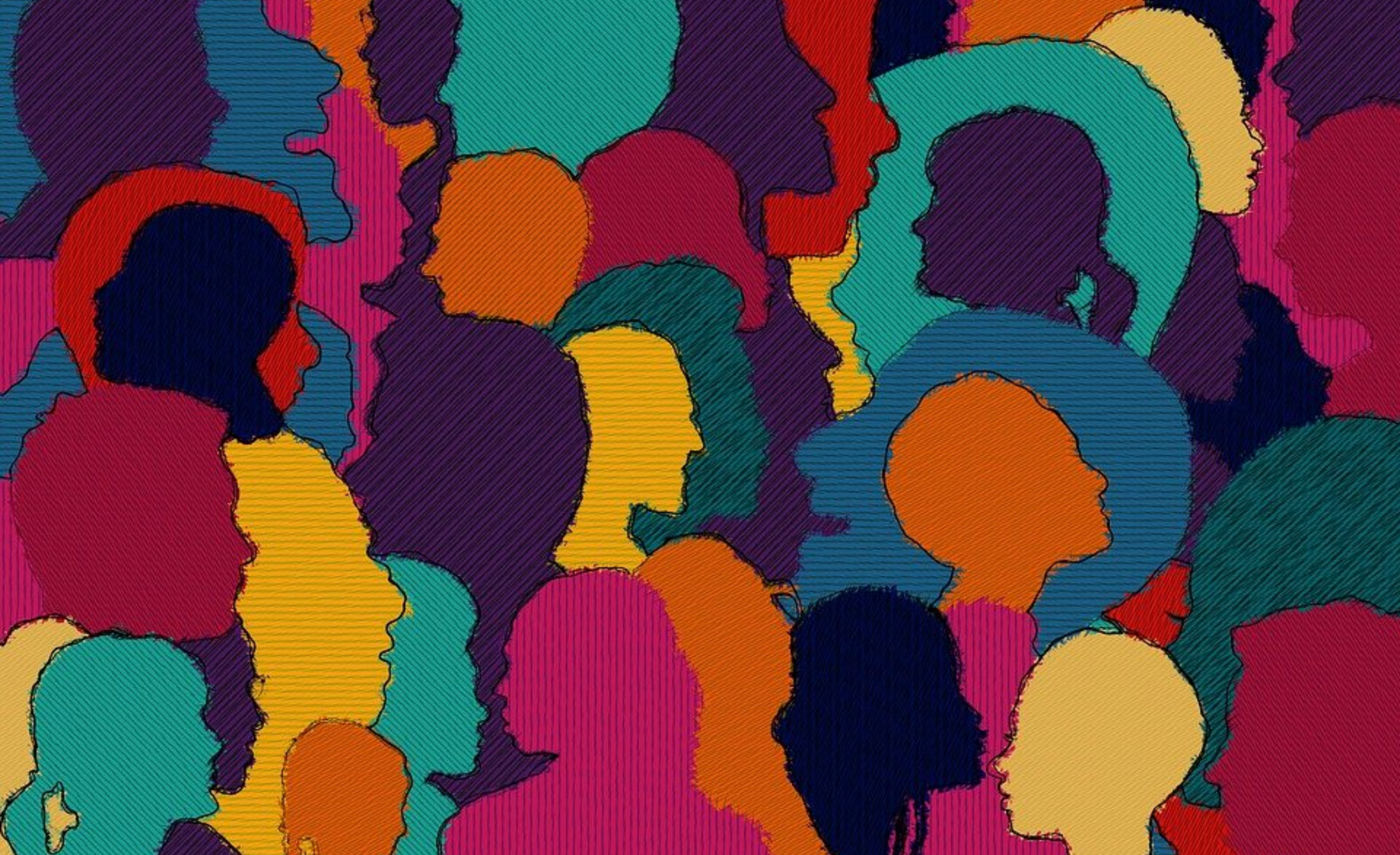 Being a zoology undergrad, largely unexposed to academic social science discussions, I had a generic idea about what diversity, equity and inclusion (DEI) meant. Many biases of daily life apparent to the discerning, such as couched portrayal of women in advertising or typical gender roles, did not seem too out of place to me earlier. However, an international collaboration with social sciences researchers introduced me to the nitty-gritty of these issues and opened my eyes to my own unconscious biases as well as to global perspectives on DEI.
Miranda House, University of Delhi, collaborates every year with the Netherlands-based Utrecht University's School of Applied Sciences, Hogeschool, for an Indo-Dutch Collaborative Programme. This year (from 22 February to 12 March 2021), a 15-member Indian delegation of students joined the educational collaboration. The programme consisted of online lectures, deep discussions and workshops around the theme of diversity, cultural contexts and intersectionality. For the first time in the 13 years of its existence, four Indian science students were selected to participate in the collaborative programme.
I was among these four students on a whirlwind learning experience from a social science lens. I collaborated with Mariam Bah, a Dutch social science student, to jointly research systemic racism from a multi-country perspective.
As virtual lectures (thanks to the pandemic) with speakers from both countries revealed new dimensions of DEI to us, we shed many commonly held notions. We attended truly immersive sessions on intersectionality, social movements, waves of feminism, argument culture, and portrayal of women in media, advertisements and films (we got to watch and critique popular Bollywood movies like Kabhi Kabhi and Dilwale Dulhaniya Le Jayenge). The 29 Indian and Dutch students had very interesting intersectional identities ranging from an immigrant with a physical disability to a woman from a religious minority, from women brought up in unconventional family structures to non-binary individuals. This heterogeneous mix made for unique perspectives of looking at things.
As one of the few science students in this programme traditionally meant for humanities and commerce students, I came back with these key learnings:

1. DEI manifests subtly in our psyche, and respecting different perspectives is important.
I interacted with students and teachers not only from another country but also from other parts of culturally-diverse India. Our discussions on gender equality and systemic discrimination of marginalised groups made me realise that although I was broadly aware of these issues, I had hardly perceived them in such breadth or depth before.
In one session, we looked at how advertisements on TV or social media are scripted such that they appeal to a specific identity of a select audience profile. We looked at advertisements of men's perfumes, in which confident and formally dressed men, surrounded by scantily dressed women, conveyed the stereotype of a ​"successful man". We analysed the higher spatial placement of male characters over females in print advertisements and assigned gender roles – utensil ads with women and motorbike ads with men riders. Once we saw these patterns, I couldn't stop noticing them in every second advertisement. If media campaigns took a broader and intersectional cognizance of who views these advertisements, they would perhaps get rid of these stereotypes.
The same rule applies to our conversations and narratives at academic institutions and research bodies. For instance, when we depict engineers in our graphics and pictures, we tend to show male figures. This directly reflects our socio-cultural bias which assumes that women may not be fit for ​'tough' and ​'brainy' jobs. During recruitment interviews, women are asked about family and caregiving commitments more often than men are. Pharmaceutical research and clinical trials continue to recruit far less women than men, thus skewing the outcomes against women. We have recognized these patterns for a while now. It is time to get rid of them.

2. Science always has a socio-cultural context.
As undergrads in basic sciences, many of us start looking at science and society as exclusive and largely unrelated entities. We may faintly realise that most of the science we study or practice was born out of the needs of the society. Whether it is social science or science, the answers to societal questions are most often unearthed by research.
70% of the Netherlands would have been under sea had it not been for their innovative water control solutions. The country accepts the reality of a climate emergency in the future and is preparing for the worst case scenario. Dutch agencies are advising countries such as Bangladesh and India about strategies that could save lives in case of water-triggered calamities. Such natural disasters impact the very social fabric of nations and all scientific attempts to mitigate their effects directly help people. These examples made us realise how science and society continuously influence each other. The COVID-19 pandemic is another example of how society looks to science for answers.
These discussions urged me to go back to studying the stories behind scientific discoveries. Undergrad science students memorise techniques and protocols that they practice in lab experiments. We often forget to look for the historic or social context in which a protocol or an experiment was designed. Linking cut and dry lab-based science to real world problems and solutions could help humanise them and make learning significantly more relatable.

3. Effective communication could drive social change.
During a lecture on social reform movements, especially focused on the waves of feminism in global history, I realised the impact that effective communication has. Starting from newspaper and magazine cartoons talking about the struggles and motives of the suffragettes, to slogans and posters used in protests and marches, effective and efficient communication was and continues to be the key to effecting change.
Similarly, science benefits and gives back to society through effective communication. This has never been so crucial as in the wake of the ongoing climate change crisis and the COVID-19 pandemic.
4. Social science is equally entrenched in rigour.
While deep-diving into diversity issues, I came across systematic analyses of various social reform movements, revolutions and social fallouts of climate change. A detailed study shattered my incorrect notions that social science largely relies on anecdotal evidence. Social science research is driven by data and evidence. Due to extraneous variables in different study settings, not all results may be reproducible. However, I found that in most published literature, these limitations and social settings are comprehensively described, just as in the natural sciences.
My collaboration with a social science student based in the Netherlands got us talking about how various social contexts and environments shape us as humans and professionals. The inputs from just one programme like this, for instance, will shape the research questions both of us will ask in times to come.
5. Biology and political science must mingle.
As must mathematics and music! Interdisciplinarity is not just a fancy concept, it has tangible results. During a project on systemic racial discrimination in educational institutions, we learnt as much from gathering data buried in school and higher education textbooks as we did from putting that data in perspective with statistical methods.
My college project on the life and work of Nobel laureates May-Britt Moser and Edvard Moser was dramatically enriched by a comic book from the Mosers' lab illustrating cognitive spatial mapping in simple terms. Historians have used techniques of NMR spectroscopy and carbon dating, deeply entrenched in chemical sciences, to ascribe eras and epochs to historic artefacts. One strong takeaway from the programme has been that opening up our world as undergraduate science students to various other disciplines will only help enrich our scientific pursuits.
By the end of the programme, I had not only acquired a bunch of many-hued friends from the land of the windmills and tulips but also a reaffirmation of Descartes' famous quote ​"I think therefore I am."