In the third article of our JOYI 2022 series, Divya Prasanna Kumar, Assistant Professor, Liver Metabolism and Diseases Laboratory, JSS Medical College, Mysuru, shares her experiences of navigating through science as part of an academic couple.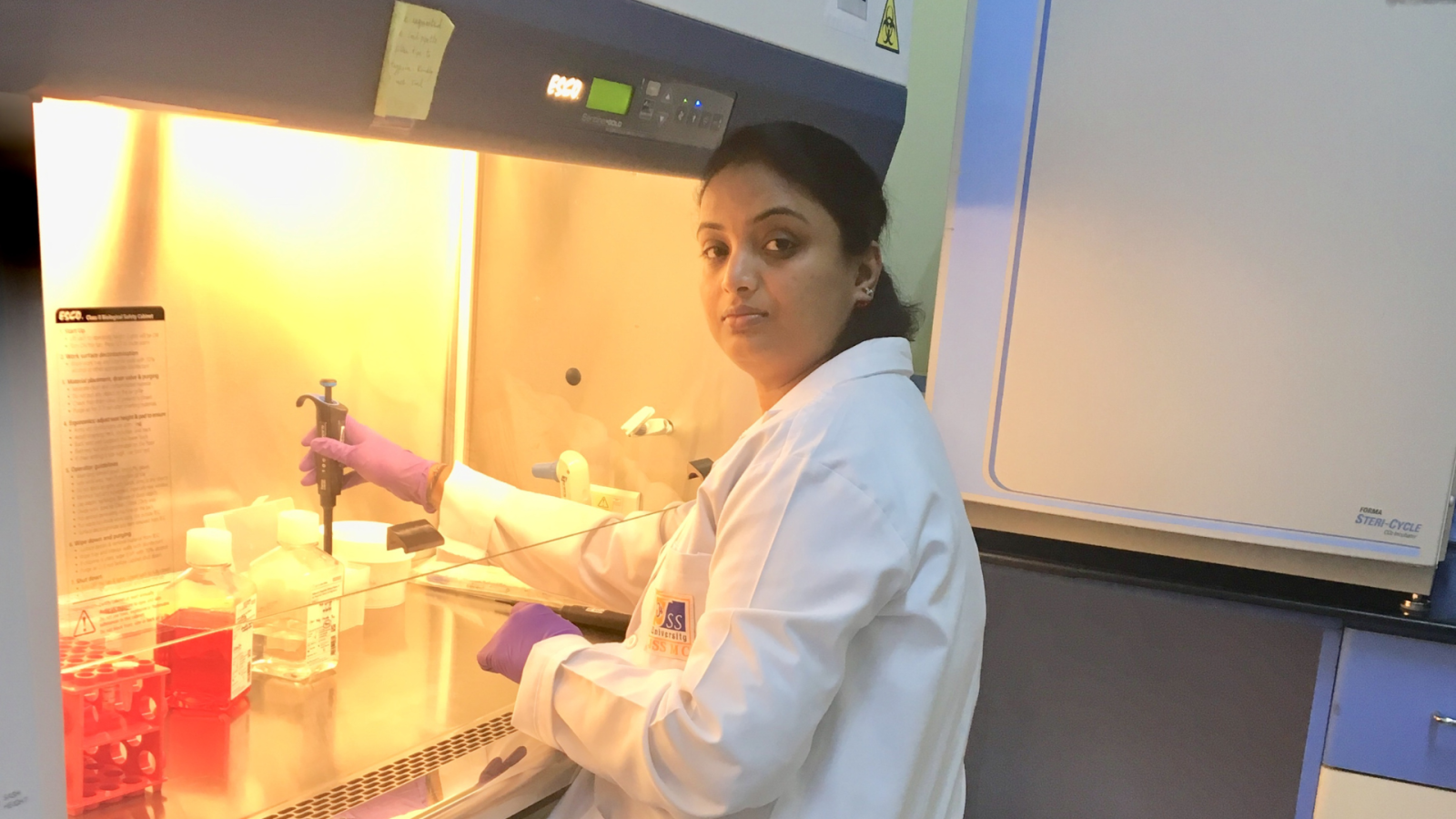 "Congratulations! You have been selected for our most prestigious Ramalingaswami Re-entry Fellowship of the Department of Biotechnology (DBT)." Wow! We (my spouse Prasanna Kumar and I) were on cloud nine as we read this email. It took us a while to believe that it did happen and finally our dream had come true. Yes! Both of us got the fellowship in the same year and our heartfelt thanks to DBT for understanding the two-body problem (an uncouth term for a bona fide problem) of an academic couple. Undoubtedly, this was not smooth sailing; it took years of hard work, patience, persistence, sacrifices, compromises, and perhaps a bit of luck.
I moved to the United States with my husband as he had an offer for the position of postdoctoral fellow from Virginia Commonwealth University (VCU), Richmond. This started the beginning of the two-body problem of choosing between location and opportunity. Having started working as a research assistant until the next academic year, I had developed interest in a few research groups at VCU, and fortunately, all worked out as planned. I got started with my Ph.D. with Dr Arun Sanyal and was co-mentored by Dr Murthy Karnam at VCU. My story is no different than everyone else, with the roller coaster ride of the Ph.D. journey both on the professional and personal front, while my husband traveled to Baylor Institute for Immunology Research, Dallas for his postdoctoral fellowship. At the end of my Ph.D., we both landed at VCU, he as a Research Assistant Professor and me as a T32 postdoctoral fellow – all set to embark on an exciting journey in our new academic positions and as parents.
It may either be sheer accident or the result of both our stars coming into perfect alignment – we both ended up as academic scientists with similar interests in hepatology and cancer biology, and worked on broadly similar, yet distinctly different, areas of fatty liver disease and hepatocellular carcinoma. A perfect matching of our thoughts also resulted in a deep yearning to return to India and a passion to serve and contribute to the Indian scientific ecosystem. Along this path, we availed the opportunity to come back to India with the Ramalingaswami Re-entry Fellowship to establish our academic careers at JSS Medical College, Mysuru. This would allow our scientific collaboration and paired excellence to maintain professional trajectories, and avoid the strain and compromises involved in responsibly bringing up a family.
As I settled into the new job, I was aware that this was the beginning of a bumpy road that lay ahead in establishing myself as an independent investigator in India. This experience is unique. All the young investigators in India have successfully overcome every obstacle in their way. I have shared my experiences on other platforms ('My Science Failures – Get up fast after each fall.', published by Nature India. Another article is on its way.). In this piece of writing, I share my two cents on navigating through science as an early-career woman scientist while being part of an academic couple. The dual-body problem is prevalent in academia, but often remains undiscussed and hence considered insurmountable.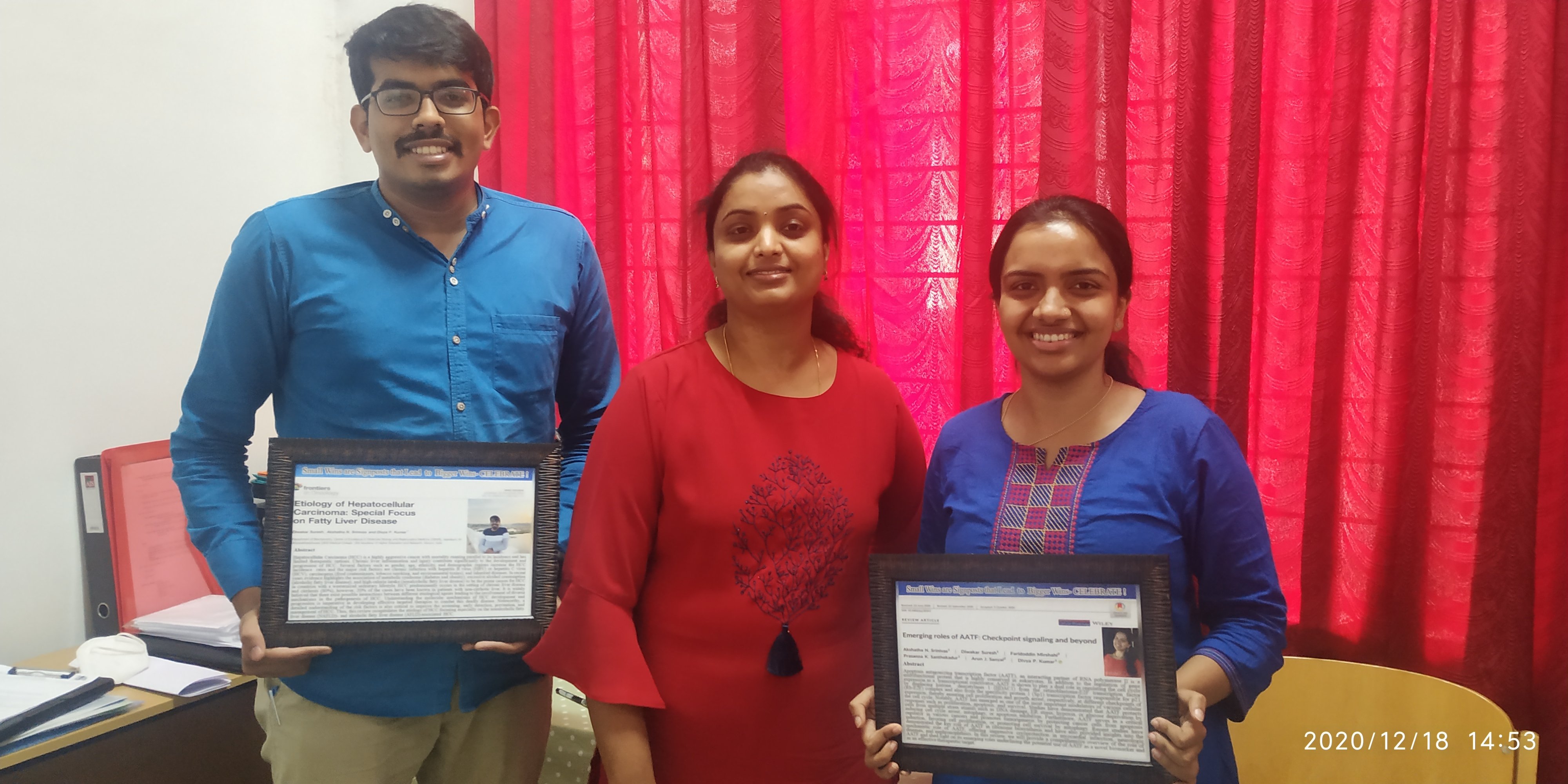 Quality of life: The common goal of a dual-career academic couple is to find a position in the same geographical location and, needless to say, that is exactly what I/​we had in mind. Like everyone else, we had our own strategic plans in applying for fellowships to return to India, and we both were determined to make the move only after confirmation of the jobs or fellowships. This is critically important to survive in any system for that matter, not just in India. The perceptions of the institution and society are subject to change across situations. Being aware of this, we had applied for fellowships or faculty positions in different cycles.

Since both of us wanted to be close to family, the only option was to find positions in Mysuru. I always believe that nothing in life comes in a full package; so, a bit of compromise is a must and it is worth it when you stay with family. I should admit that life was smooth, fearless, and hopeful especially during the COVID-19 pandemic when staying in a joint family and having my mother to take care of my daughter when there were no/​or limited options for day care and with schools operating online. Having said that, I would urge you to make your personal choices with no regrets and live your lives without comparison to others.
We were also blessed to become a part of JSS Medical College, JSS AHER, and could not have asked for a better team to work with at the Department of Biochemistry. The quote of Theodore Roosevelt ​"Do what you can, with what you have, where you are" is my life philosophy or mantra. This also aids me in carrying out research happily as a scientist, and I am glad to be paying it forward in training and grooming younger generations in science.
Effective communication: This is important at every step of your personal and professional lives. Honest communication between partners is a must wherein you discuss priorities, shared responsibilities, and choices that work for both in building a strong foundation both in terms of career and family. Furthermore, the challenge is how effectively you communicate with your organization and negotiate with them before taking up the job. Don't be shy or hesitate to mention your needs. Be vocal and assure your promises or responsibilities towards the job, making it clear that it is a win – win situation for both. Regarding all these aspects, seeking guidance from your mentors and colleagues will be of great help in making better choices.
In my case, after spending a decade in the United States, it did take time to understand the system (though I had done my Bachelor's and Master's in India). If that is the case, be kind and polite with the staff (administrative or non-teaching staff) to operate successfully. When it comes to departmental duties, it is important to be proactive and work as a team. Though research is a major part of my job, I believe it is tremendously important to teach and interact with students. As a general rule, communicating effectively and building a cordial working ambiance are pivotal to carrying out research at any institution.
Be independent: I think this is more important and relevant to women scientists like me who have their partners working in the same field. I have occasionally collaborated with my spouse during my postdoctoral fellowship, and we do have co-authored publications. Now, to establish myself as a principal investigator, it is of prime importance that I am independent and have my own reputation built in the field. We are together in the same institution, working happily, and do not get on each other's nerves. We support each other at work rather than having projects together. I often face the gender-stereotypical attitude but kindly remind people that we are two equal partners. We complement each other, yet we are independent, and I must say that my significant other is supportive and understands my stand. We collaborate, but most often have independent collaborations and projects. In the process, I have learnt to stand strong, seek help when needed, and be brave enough to go forward, and this matters a lot to build your career as a woman scientist.
Work – life balance:It is imperative to have harmony in both professional and personal lives. Having a partner who is also in a highly-demanding scientific career, I need to coordinate and plan my schedule well, be it attending a conference/​meeting or planning a vacation. We hardly discuss science at home or keep it to a bare minimum and make sure we enjoy life outside science. We both have our interests, and spending time with our daughter and family has been the most relaxing time for both of us. Now as my daughter (five years old) has started her schooling, planning summer trips will become a mandatory schedule on our calendar. Having a work – life balance to avoid burnout is important in the research field, as the constant pressure to secure funding and publish articles is an indispensable and integral part of this profession. Yes! In the hustle and bustle of life, do not let time with family take the last seat; make sure time does not slip away unrecorded and un-cherished.
In general, the dual-career partnership is very common and challenging. My experience has been one of building a life together with a partner who also aspires for an academic career. I am sure there is no single winning strategy or one-size-fits-all approach to this situation, but of course, sharing or discussing such matters with no hesitation or barriers will create a change in the way we consider things in academia. These three years of my journey as an early-career investigator have been rewarding and I wish to celebrate many more women who are establishing their careers in science.