Vivek Borse is a DST-INSPIRE faculty fellow at the Centre for Nanotechnology, Indian Institute of Technology Guwahati. He is one of the researchers selected to attend YIM 2020 as a Young Investigator(YI). In this invited article, he writes about some strategies to speed up the process of getting started after joining an Institute as new faculty.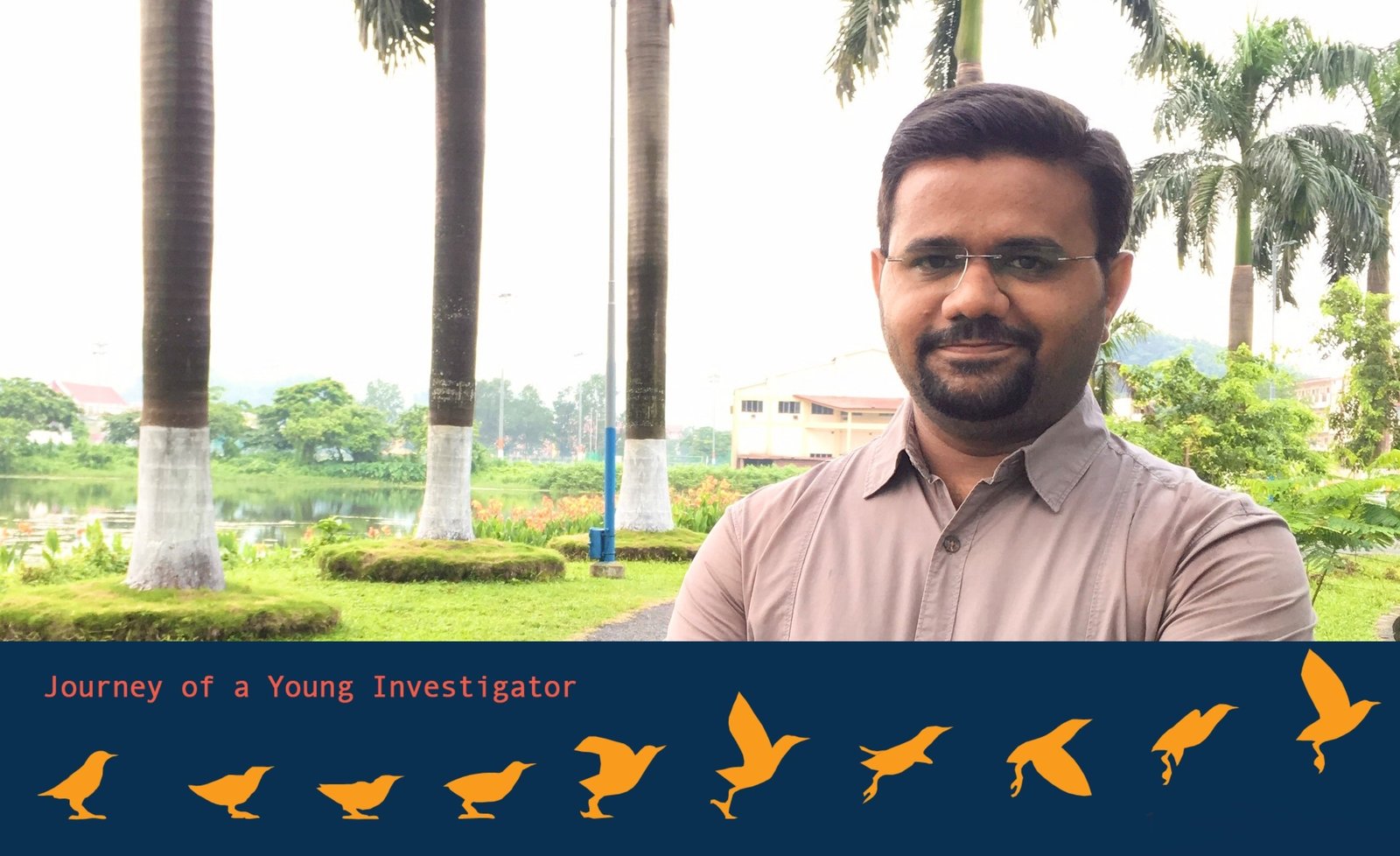 Once the initial phase of selection and joining is over for a Young Investigator (YI), the major challenge they face is how to actually get going at the work place. By this, I mean finding ​'lab space' where one can set up their work bench, instruments, equipment, and writing desk.
Most YIs don't know beforehand how much space they will be provided with after joining an institute. In most institutions, there is difficulty in allotting space to YIs as most of it is already occupied for other departmental purposes. This is also a time when the YI's mind may be preoccupied with the dilemma, anxiety, uncertainty and excitement of accepting an offer to start their scientific career.
Different host institutions have different norms for facilitating this transition for the YIs. For YIs who receive limited-term fellowships like DST-INSPIRE, Ramalingaswamy Fellowships, and Ramanujan Fellowship, the situation can be murkier. Many institutions try to pair such YIs with a ​'Mentor' in the institution, so that it will be a little easier for YI to start working. Other institutions recognise these YIs as ​'Independent researchers' and consider it the YI's sole responsibility to get support, find space etc. Both situations, whether working with a mentor or working independently, have pros and cons, as mentioned below.
| | |
| --- | --- |
| Working with a Mentor | Working Independently |
| Pros | Pros |
| Easier to get a head start — access to space, equipment and instruments | Do-it-yourself experience, opportunities to learn how to establish a lab from scratch |
| Easy access to departmental/​central common facilities | Freedom to think and work independently |
| Intellectual support and help in quickly getting started with experimental work | Individual right to the intellectual property generated |
| Access to students or staff for helping with experimental work | Chance to grow an extensive network through collaborations |
| Administrative support for quick and easy approvals | Chance to experience direct responsibility in the administration |
| Cons | Cons |
| Reduced freedom to work and think | Struggle for space and facilities |
| Limitations on spending research grants | Limited administrative support |
| Additional steps for processing any administrative document | Risk of stumbling if funds are limited or discontinued |
| Shared intellectual properties and publications | Increased physical and mental stress for having to do everything on one's own |
| Risk of losing opportunity to develop independent career objectives | Losing momentum of thought due to situational roadblocks |
I am a DST-INSPIRE Faculty Fellow and I opted to work independently, so most of the discussion here is from that perspective.
One important factor to consider is the delay (can be up to 4 months) in fund sanctioning and release after joining a host institution. During this period, there may not be any salary or research grant support, which may make it really difficult to start working. The best options during this period are to carry out literature review, write research grant proposals, finish pending manuscripts, attend local conferences, and collaborate with faculties in the institution or places around. For these activities, the only requirement is a computer system/​laptop, internet connectivity and a desk, which is usually provided by the host institution upon joining.
Collaborating with faculties in the host institution can also solve many of these issues. It is easy to find faculties working in similar research areas and locate common facilities that the YI may find useful. The host institution may also provide some temporary space to the YI based on availability, for which patience and consistent follow-up is required. YIs can also locate unused space in the institute and approach the appropriate authority with a proposal to use that place for starting their lab, even if it is as a temporary arrangement.
Here are some tips to follow before joining any host institution:
Check the rules and regulations, as well as the recognition norms offered by the host institution, with regards to availability of individual working space, allotment of students/​staffs, teaching responsibility, involvement in routine departmental administrative work, availability of accommodation on campus, etc. before joining. Many research institutes provide detailed information on their intranet, which is usually not accessible from external networks. Hence it might be advisable to ask the appropriate authority about obtaining the written norms.
Check the probability of getting a regular/​permanent position in the host institution, especially if you are on a temporary fellowship like the DST INSPIRE grant. YIs must look at this factor very carefully as the pressure of getting regular position builds up with time. Research areas, faculty requirement procedures, department/​centre strength, courses offered, etc. are some of the factors to be considered while deciding whether or not to apply for a permanent position.
Decide whether you want to work with a mentor or independently, perhaps once the host institute is finalised. One more point to note here is, it is really challenging to move on from ​

'

with mentor' to ​

'

independent' researcher, but vice versa is possible. Once a YI starts working with a mentor, the work environment, culture and association may begin resembling the relationship that exists between a PhD scholar and guide. As a result, once the YI moves on to working independently, there may be unavoidable, unexpected, unfortunate conflicts or disputes over various matters. So, it is better to be clear upfront about the level of independence and professional relationship.
Accommodation is also an important factor that should be considered while choosing the host institution. Check whether the YI will be provided with accommodation on campus.
Here is some advice on how to get going once you join the host institution.
Upload/​send any required documents at the earliest after joining and follow-up with funding agencies on a regular basis to expedite the fund sanction and transfer process.
Get acquainted to the formalities and procedures (intranet email domain, software interfaces for purchase, administrative applications etc.) in the institution. Enquire about the procedure of internal applications for the purchase of material, travel, staff recruitment in your project etc. Be nice with the administrative staff; this really helps speed up the procedures for you.
Look for unused space and blind spots that can be converted into temporary work space. Don't hesitate to consult the concerned authorities, but don't do anything without getting the necessary approvals.
Look for the collaboration opportunities in the institution or within the city or region. You may be able to start working in your collaborator's work spaces until you get our own.
Keep interacting with the other faculty in the institution and never get isolated. Learn about the work going on in the institution by attending conferences, talks, seminars, workshops, etc. Let everyone know about your work or progress, which may lead to a chance of collaboration or a new activity.
Most importantly, get helping hands. Look for graduate students from your collaborators' lab or recruit staff on your own project as soon as possible. Having others work on your project saves lot of time and doubles your productivity.
Spend wisely on material, equipment, accessories, etc. Consult with other YIs about the process. Maintain your own stock-entry register and purchase records. Keep track of financial year ending etc. and accordingly plan your purchases and prepare your documents.
Getting an opportunity to start a career as an independent academic researcher needs significant work and effort. Apart from scientific ideology and intellectual performance, there are lot of considerations in the beginning for a young researcher. YIs must think carefully about the points discussed in this article, as this may help them focus more clearly on the journey that they are embarking upon.