Mind Gala, a 2nd IndiaBioscience Outreach Grant awardee, is a pan-India neuroscience outreach initiative co-founded by Poonam Thakur, Assistant Professor, IISER Thiruvananthapuram, and a team of passionate neuroscience enthusiasts from Project Encephalon. The initiative aims to cultivate a deeper understanding of neuroscience and make brain sciences more accessible to high school and college students through its diverse array of webinars, workshops, and mentorship programs.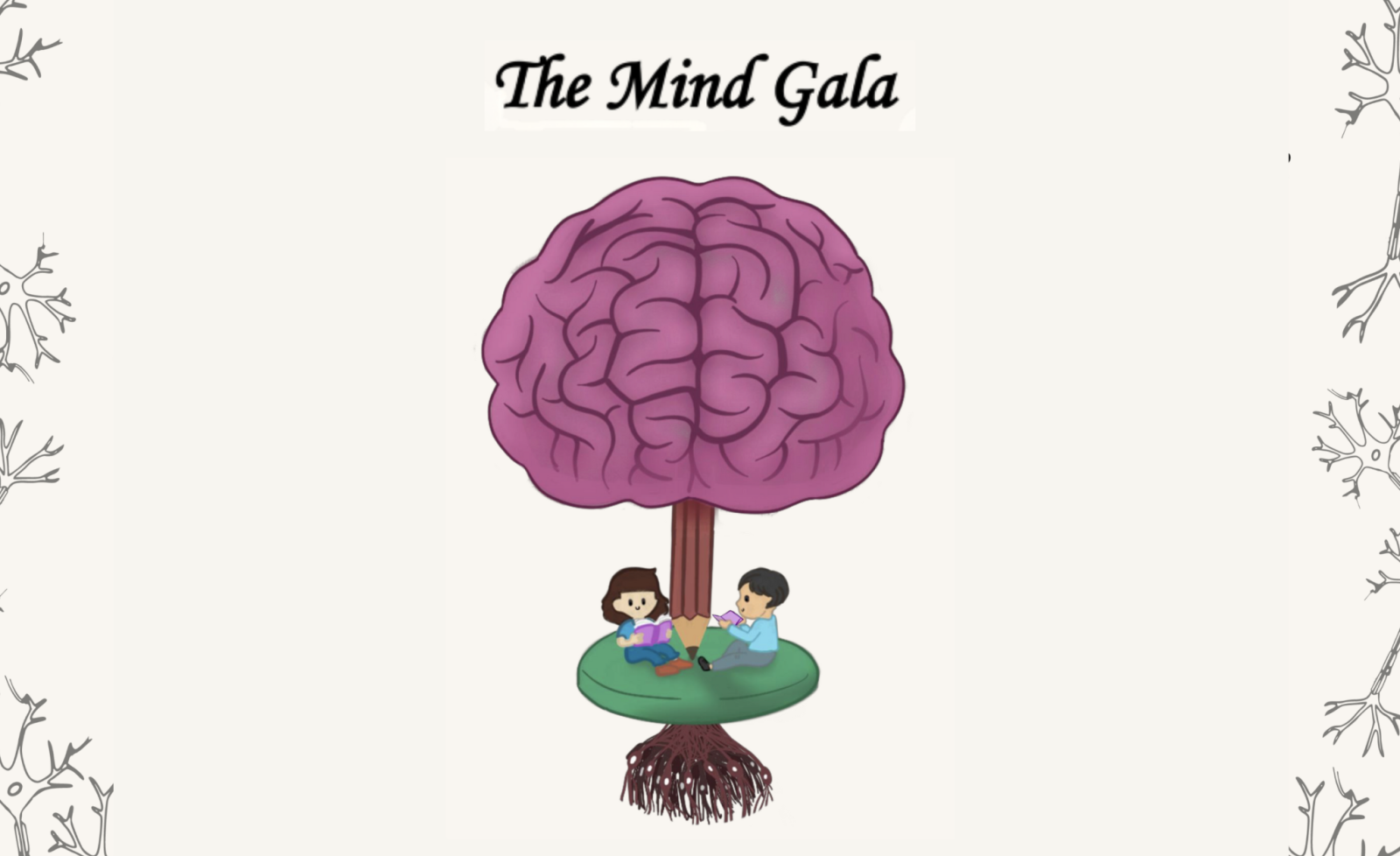 "We only use ten percent of our brains!"
"Your brain rots by playing video games."

How many times have we heard these statements? Umpteen! Myths like these have become so prevalent that many of us grow up believing they hold some truth. Undoubtedly, the brain is the most fascinating yet the least understood organ. As a society, we often turn to electronic media, sci-fi movies, and the news as convenient sources of information about the brain. Unfortunately, these sources often portray a distorted image of the brain and even propagate wrong information, fuelling one of the deadliest modern pandemics: misinformation.
The lack of neuroscience education at the high school and undergraduate levels in India also deprives students of the opportunity to learn about this beautiful organ from a scientific perspective. Our society's brain awareness remains considerably low despite the abundance of scientific and educational resources on the subject.
The technical nature of these resources contributes to the perception that neuroscience is a complicated subject, which dissuade many competent students from pursuing it as a field of study. However, it's essential to acknowledges that the idea of neuroscience being complicated isn't entirely unfounded.
Setting the stage
In September 2021, during an informal Google meet call, a group of individuals came together with a mission to address this crucial of encouraging Indian students to explore neuroscience. This collective brainstorming session gave birth to the concept of Mind Gala, a pan-India neuroscience outreach initiative that received funding from the 2nd IndiaBioscience Outreach Grant (IOG). The Mind Gala was co-founded by Poonam Thakur, the Principal Investigator of the Thakur Neurodegeneration Lab at IISER Thiruvananthapuram, and a team of passionate neuroscience enthusiasts from Project Encephalon.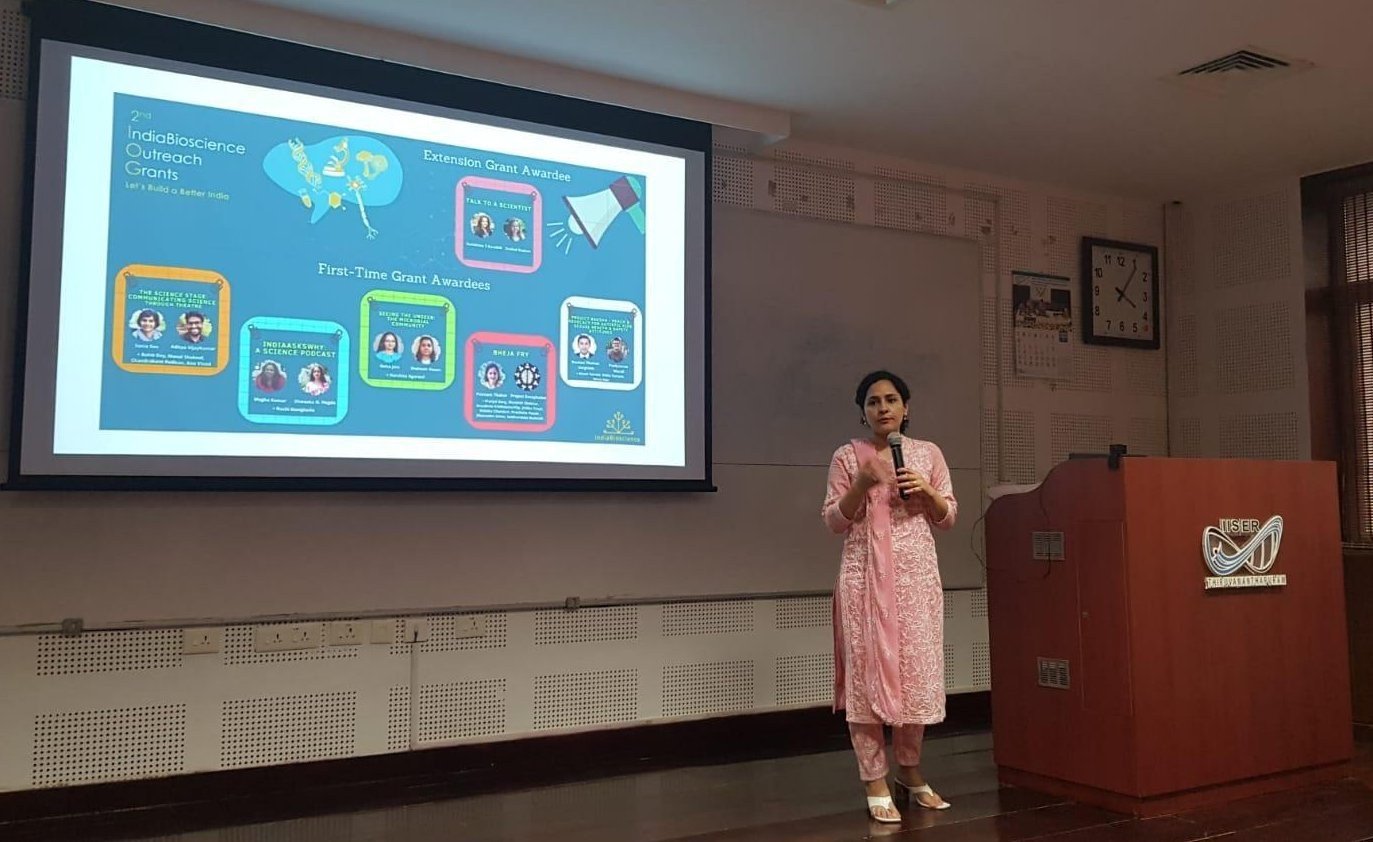 The primary aim of the Mind Gala is to make the field of brain sciences more accessible and appealing to high school and college students. Through the engaging ​'Bheja Fry' webinar series, led by various neuroscientists, the initiative seeks to unravel the complexities of the brain by presenting them in a comprehensible way. These webinars delve into daily-life neuroscience phenomena, offer lab tours, host panel discussions, conduct workshops, and provide numerous opportunities for students to explore and appreciate the wonders of neuroscience.
By offering such interactive and informative sessions, the Mind Gala aims to spark curiosity and foster a deeper understanding of the brain among the younger generation.
Reaching out to the community
The ​'Science Communication Workshop', along with our ​'Science Writing Mentorship Program', emerged as a major highlight of the Mind Gala initiative. This engaging workshop was specifically designed to introduce beginners to the art of science communication, providing them with an invaluable experience.
During the workshop, science communication practitioners delved into various relevant topics, covering everything from designing effective two-way science communication programs to utilising storytelling techniques for conveying scientific concepts. Also, they offered insights into developing low-cost science communication projects.
Through interactive sessions and practical exercises, participants had the opportunity to gain hands-on experience in crafting compelling scientific narratives and communicating complex ideas in a clear and engaging manner. The workshop fostered a supportive environment that encouraged active participation, collaboration, and the exchange of ideas among attendees. One particularly special session was led by Pankaj Seth, General Secretary of the Indian Academy of Neurosciences (IAN). He appraised the students about the myriad of resources and opportunities provided by IAN.
The impact of our workshop was remarkable, as it garnered participation from over 100 students across the country.
Mentored approach
The Mind Gala's ​'Science Writing Mentorship Program' was an outstanding opportunity for aspiring science writers to receive personalised guidance and mentorship from experienced professionals in the field. Participants had the chance to refine their writing skills, receive constructive feedback, and learn the intricacies of science communication in neuroscience through one-on-one interactions with mentors.
Out of a highly qualified pool of over 200 applicants, we carefully selected 69 talented aspiring science communicators. Each of them was paired with one of our 10 mentors, who either had a background in science communication or were early-career neuroscientists. Over the course of 10 weeks, the mentor-mentee teams collaboratively worked on writing articles that explained various concepts in neuroscience.
One of our mentors, Annapoorna PK, shared her experience, highlighting how she found the transition to teaching popular science writing to be a rewarding challenge. The exchange of ideas with her mentees provided unique perspectives and enriched her own understanding of the subjects.
The topics covered a broad spectrum, ranging from fundamental subjects like neural regeneration and brain aging to areas of brain health and disease, neurotechnology, and daily-life neuroscientific phenomena such as dreams, learning, and memory. Mental health topics were also included to ensure a well-rounded understanding of neuroscience's relevance in our lives.
Throughout the program, our mentees received invaluable guidance from their mentors, who shared their insights and expertise in effective science communication. By refining their writing pieces, the mentees learned to communicate complex neuroscientific concepts in the simplest way possible.
Nishtha Bhargava, a mentee during the program, appreciated the program's impact, stating: ​

'

The best part of the whole experience was the intensity and depth of research that the program and mentors encouraged us to pursue for our chosen topics.'
The way forward
The Mind Gala initiative reached its culmination with the publication of the popular neuroscience book, ​'Tales of Neuroscience', on April 27, 2023 at the IISER Thiruvananthapuram campus. The momentous event celebrated the collaborative efforts of 69 authors, 10 mentors, and a team of over 25 volunteers from Project Encephalon, all of whom worked tirelessly to ensure the flawless execution of our programs.
The book launch witnessed an enthusiastic participation from over 100 attendees, both in-person and virtually through hybrid mode. The excitement was further amplified by the presence of J.N. Moorthy, the Honorable Director of IISER Thiruvananthapuram, and Murty Srinivasula, the Deputy Director of IISER Thiruvananthapuram, who graced the occasion as the Guests of Honor.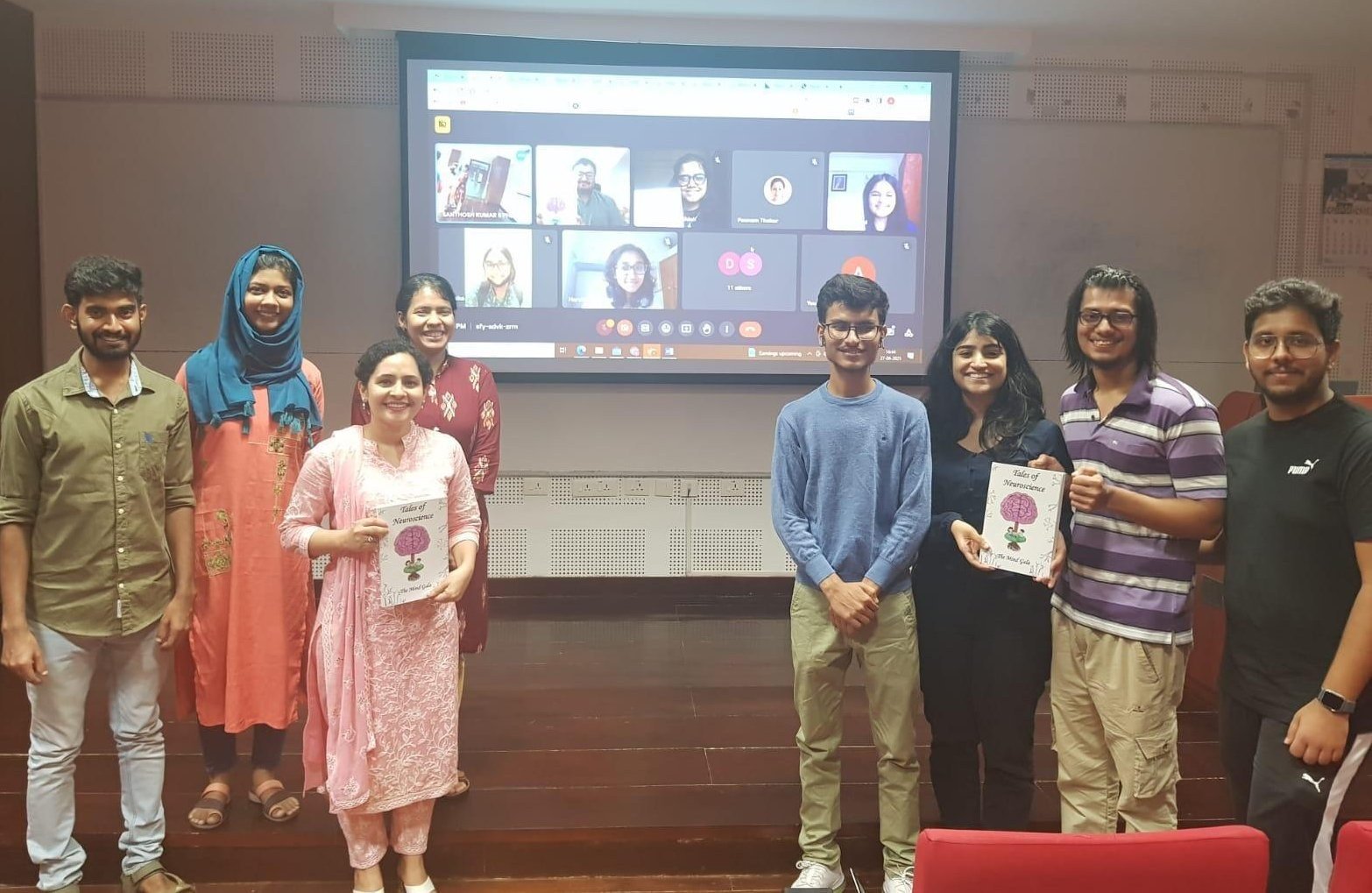 The ​'Tales of Neuroscience' book is a collection of engaging narratives that span a wide range of fascinating topics. From exploring the neurobiology of beauty to delving into a heartfelt memoir of a son who lost his father to Multiple Sclerosis, and even understanding depression from an evolutionary perspective, there's in this book for everyone.
The stories in the book presents complex scientific concepts in an engaging and relatable manner with an hope to ignite curiosity, inspire learning, and foster a deeper appreciation for the wonders of the brain. Whether you are a student embarking on your neuro-journey and seeking the right resources, or an experienced neuroscientist looking to rekindle the curiosity of a beginner, this book promises to take you on an intriguing journey of discovery.