Science festivals have become increasingly popular in India, drawing in thousands of people every year. But have you ever wondered what goes on behind the scenes to make these events a success? We spoke with organisers of India Science Festival 2023 (by Foundation for Advancing Science and Technology FAST India) to learn more about their experiences organising this exciting event. From the challenges they face to the most rewarding aspects of their work, read on to discover the inside scoop on what it takes to bring science to the masses in India.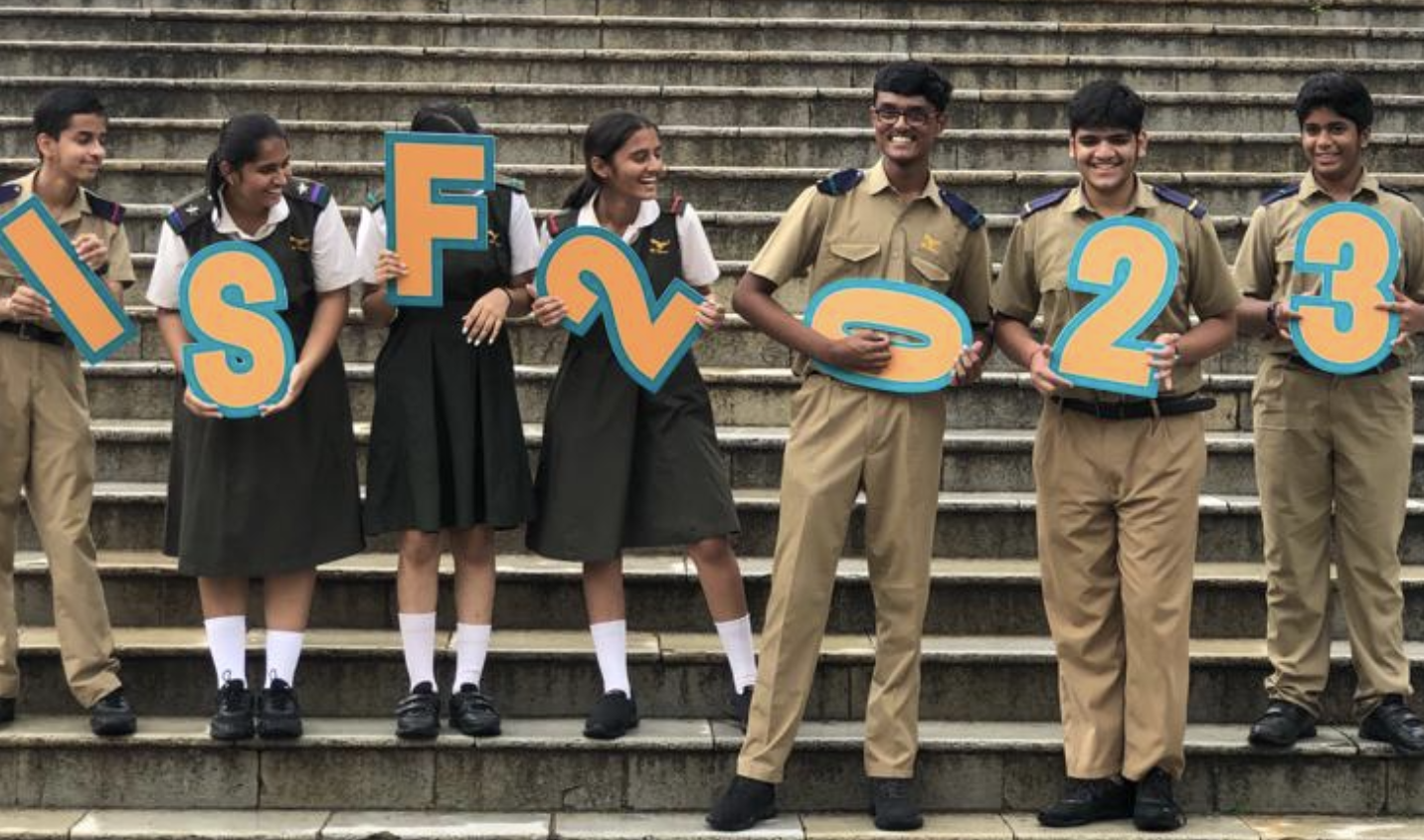 1. Why does a country like ours need a science festival?
In the last decade, there has been a wave of festivals celebrating literature (Jaipur Literature Festival), arts (Kala Ghoda, India Art Fair, Kochi Biennale), music (Echoes of Earth, Lollapalooza, Ziro), and even, food (Zomaland). These festivals have successfully generated enthusiasm and excitement in these areas. So why should science be left behind?
Despite science and technology pervading our daily lives, it is often viewed as an academic pursuit or a subject studied only in school. Also, scientific fields are becoming increasingly specialised and siloed, pushing young people and non-scientists further away from it.
Given the fear of misinformation, especially after the pandemic, and a lack of effective communication channels, it is imperative that science and scientists become more accessible to the general public. Further, we need to create better conditions to unlock India's impressively high demographic dividend, and we can only do so through increased scientific awareness to enable diverse participation in the fields of science and technology.
And what better way to achieve this than through an informal and fun (and less intimidating!) setting like a festival?
2. What purpose can a science festival serve, and what kind of audience do you typically get at ISF?
Science festivals offer a dynamic and stimulating space not only for those who are passionate about science but also for those who are less interested in it. Through a wide-variety of interactive events and experiences, festivals should ideally create an informal, non-hierarchical space for people to explore, discover, and learn about science in a fun and engaging way.

For young people, a science festival can offer role models and ideas that can inspire interest in STEM careers and science more broadly. At festivals, scientists and graduate students get the opportunity to communicate their research in simple yet creative ways, improving public perception and humanising science.
As festivals typically bring together a diverse set of people and organisations in a dynamic, unconventional setting, they can also serve as catalysts for new ideas and collaborations to advance scientific and societal progress in our country.

While the primary target audience of the ISF is young adults, the festival is free and open to all, resulting in people of all ages and backgrounds attending the recent festival.

3. How do you select the events, activities, and speakers for the festival?
One of the key objectives (and challenge!) of the festival is to have something of interest for everyone.
The first festival (ISF 2020) at IISER Pune set the basic template for ISF, with subsequent editions improved based on feedback and adding new elements for greater engagement. Interactive formats like fireside chats, Ask me Anything (AMAs) sessions with scientists, and hands-on workshops were particularly popular and appreciated in our online editions (ISF 2021 and 2022) and found a place in the ISF 2023 program too!
This year's theme ​'Future is Now' emphasised the idea that science and technology are rapidly advancing, and the future that we have been anticipating is already becoming a reality. It also reflects on the importance of innovation, progress, and new ideas in shaping the future. The theme guided our program curation, exploring the past, present and future of science and technology topics like climate change, cybersecurity, mental health, infectious diseases, genetic technologies, the history of science, and so on.
For example, many people had heard of the Large Hadron Collider, but at ISF, they also met Archana Sharma, the only Indian scientist who had worked on it. Similarly, we use MS Excel and its Flash Fill feature in our day-to-day work, and we had its inventor, Sumit Gulwani, talk about his really cool work at Microsoft. As the entire world rediscovers the fascinating world of space science thanks to the James Webb Telescope (JWST), we were also fortunate to have Mark McCaughrean take us through the first-hand experience of setting up JWST.
We also wove threads of art, history, entrepreneurship, architecture, films, music, and dance into our festival's tapestry. This not only rendered science more culturally relevant and socially significant but also made it more approachable for visitors. For example, we hosted a discussion with the makers of the popular web series ​'Rocket Boys', where a journalist, a scientist, a performing artist, and a film producer candidly discussed the representation of science and scientists in popular culture in India.
We strived to think like our audience and curate a program we ourselves would enjoy!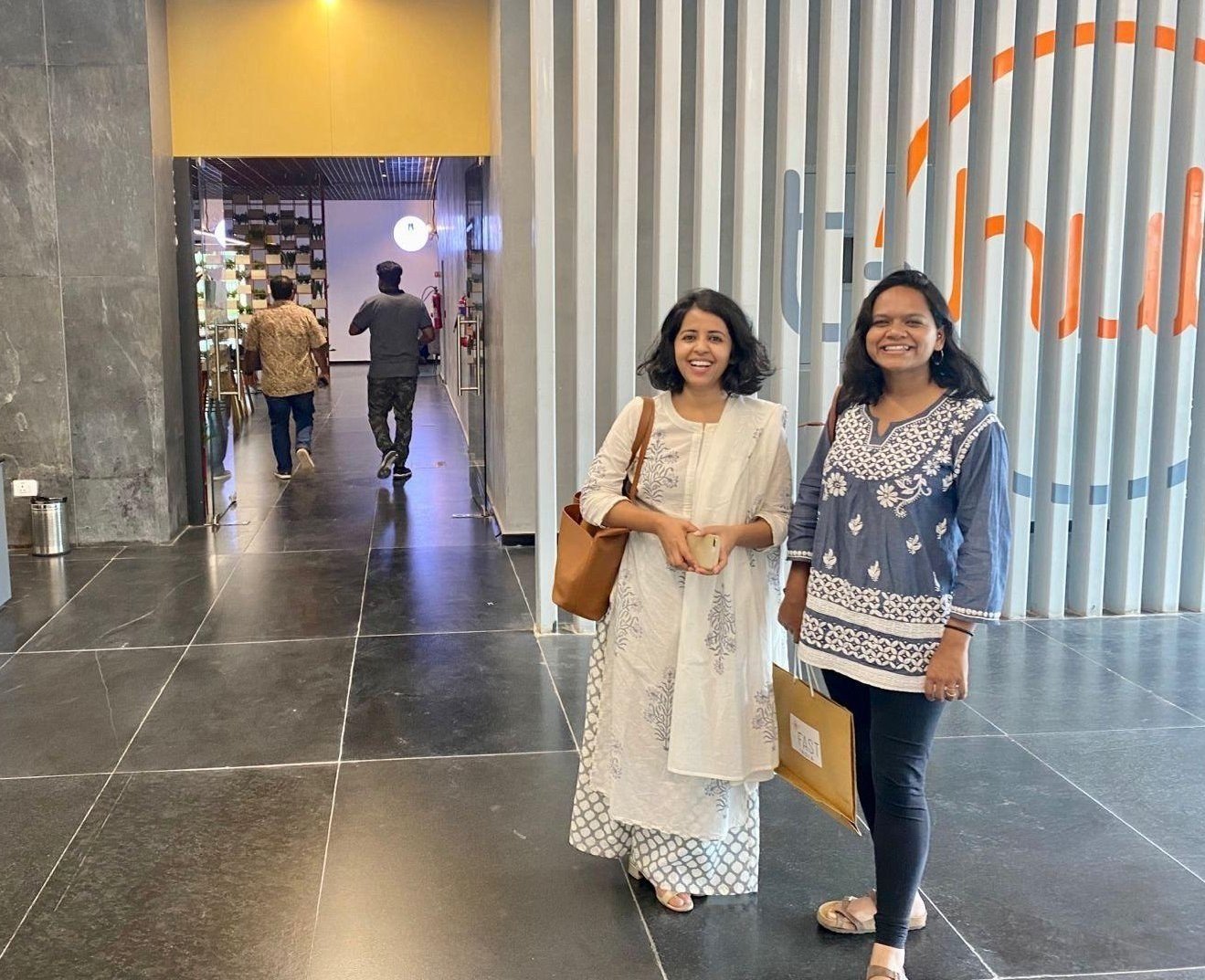 4. How was this edition of the festival different from the previous ones?
The first edition of the festival had a different team, and subsequent editions were held online due to COVID-19. For this reason, comparisons between ISF 2023 and previous editions are difficult.
But this year's festival had new additions, including a strong partnership with the Government of Telangana, more than 50 partners and funders, a festival theme song, and community-driven curation through our ​'Call for Proposals'. To enable wider participation, we hosted over 25 interactive STEM booths by research labs, academic institutions, and industry, and around 15 pre- and post-events in Hyderabad and Delhi NCR.
This year we also had a variety of book talks with authors, a science fiction film screening, a participatory science-themed art mural, and a revamped Talk Your Thesis competition for graduate students and postdocs, hosted by the popular comedian Biswa Kalyan Rath. The festival also featured never-before-seen performances like a Bharatanatyam show on the history of science in India by Padma Shri Dr Mallika Sarabhai and troupe, a cultural science fiction performance, ​'Elsewhere in India' and the closing act by the popular Hyderabad band, The MaaHaa Project(who were also behind the ISF theme song).

With each edition, ISF has consistently aimed to create an inspiring and diverse experience around science, by incorporating feedback from its audiences.
5. What are some of the challenges you faced in organising ISF 2023, and how did you overcome them?
Where do we start? As you can imagine, for a festival of this scale, challenges were in abundance! At one point, it appeared like we were doing more firefighting than organising.
But on a serious note, post-COVID, many speakers preferred online talks, making it difficult to convince scientists and researchers, particularly those abroad, to physically attend our festival. Obtaining visas was also troublesome, resulting in last-minute cancellations and scheduling challenges.
Our festival unfortunately also coincided with several other popular events (including another science festival), causing audience fragmentation, speaker availability constraints, and logistical challenges. Some sessions unexpectedly attracted a much younger audience, highlighting the need for better preparedness at a festival that's open to all. Despite being a small team, we also acknowledge the need for better planning in logistics, operations, fundraising, and marketing/​outreach.
Organising a festival of this scale is a constant learning process, and from this experience, the ISF team took home a lot of valuable lessons!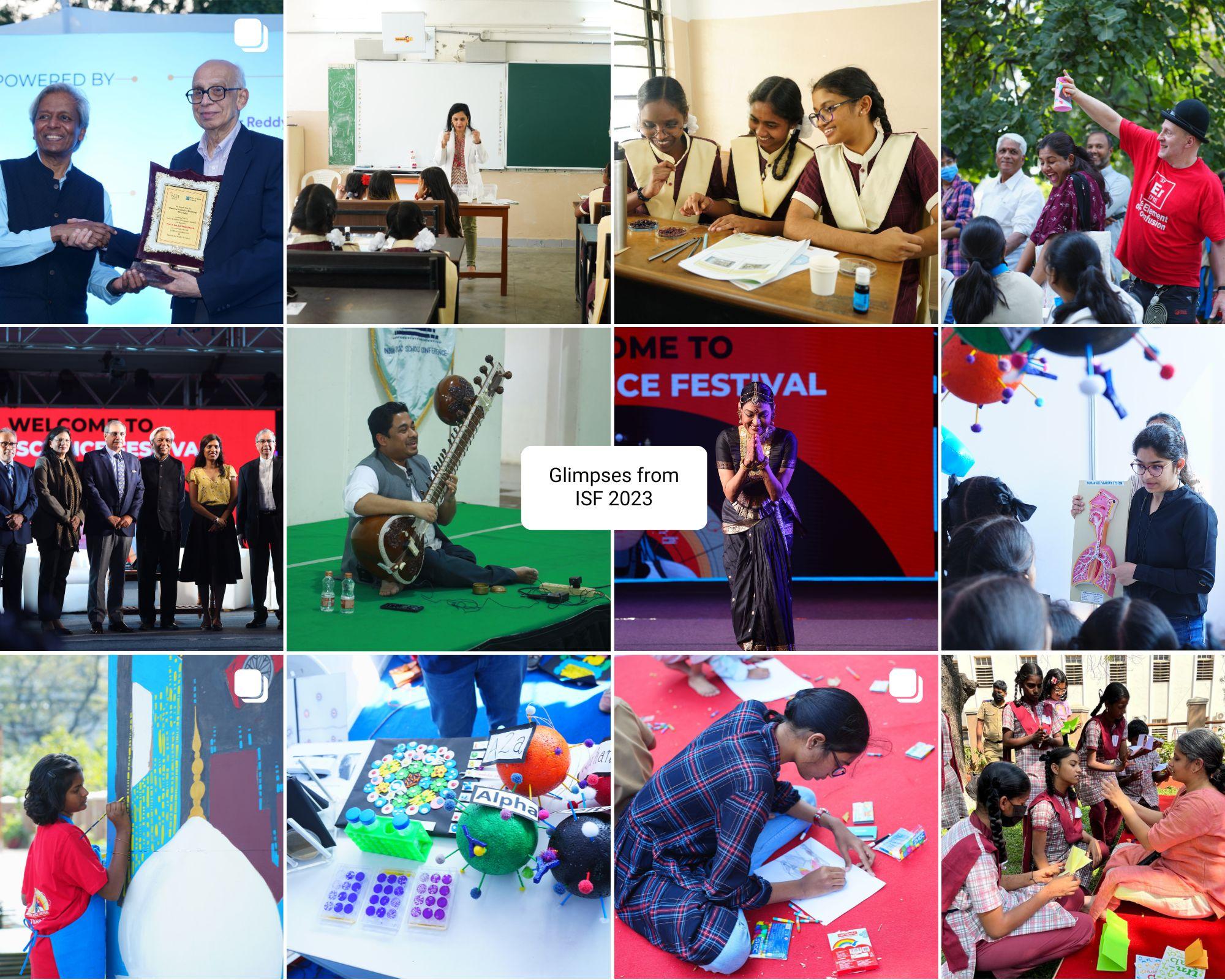 6. How do you measure the success/​impact of the festival, and what kind of feedback have you received from visitors?
Assessing the success of a large public engagement event is a challenging task and an ongoing process, as you can imagine. We've been exploring ways to evaluate the qualitative and quantitative impact of ISF 2023, and our report will be released soon. We used online feedback forms and conducted in-person and online interviews to gauge the impact of the festival, and the response was mostly positive.
"At ISF, I witnessed what it takes to bring a science festival together and trust me when I say this, it needs a whole village." (Devanshi Gupta, ISF Intern, Hyderabad)
"India Science Festival is pushing the boundaries' of science communication in India, searching for and showcasing the very best that Indian and international science communication can offer." (David Price, Science Busker, Science Made Simple, UK)
"The festival is constructed around a rather noble purpose and is in its early stages, so loopholes are understandable. But you could do wonders with better marketing, more outreach and smaller venues." (Anonymous, Festival attendee)

7. How did ISF 2023 engage with the science communication community?
The science communication community was an integral part of ISF 2023, with a diverse group of Indian and international science communicators contributing to the festival in various capacities, from conducting fireside chats to facilitating workshops. We even managed to squeeze in an impromptu ​"SciComm Huddle" to better understand the community's challenges and aspirations. Moving forward, we hope that ISF will formalise its engagement with the SciComm community and explore more meaningful collaborations.
8. What do you think is the future for science festivals in India?

As S&T continues to gain attention from the government and private actors as well as a growing science communication community in the country, the science festival space is expected to expand in the country. With advancements in technology and digital media, science festivals have the potential to move beyond traditional science engagement formats, allowing for more creative and innovative ways for people to truly engage with science. Science festivals also provide a platform for people from all around the world to participate and appreciate science as a global human endeavour.
It's a really exciting time for science festivals in India to experiment and explore ways to bring science back into public imagination.