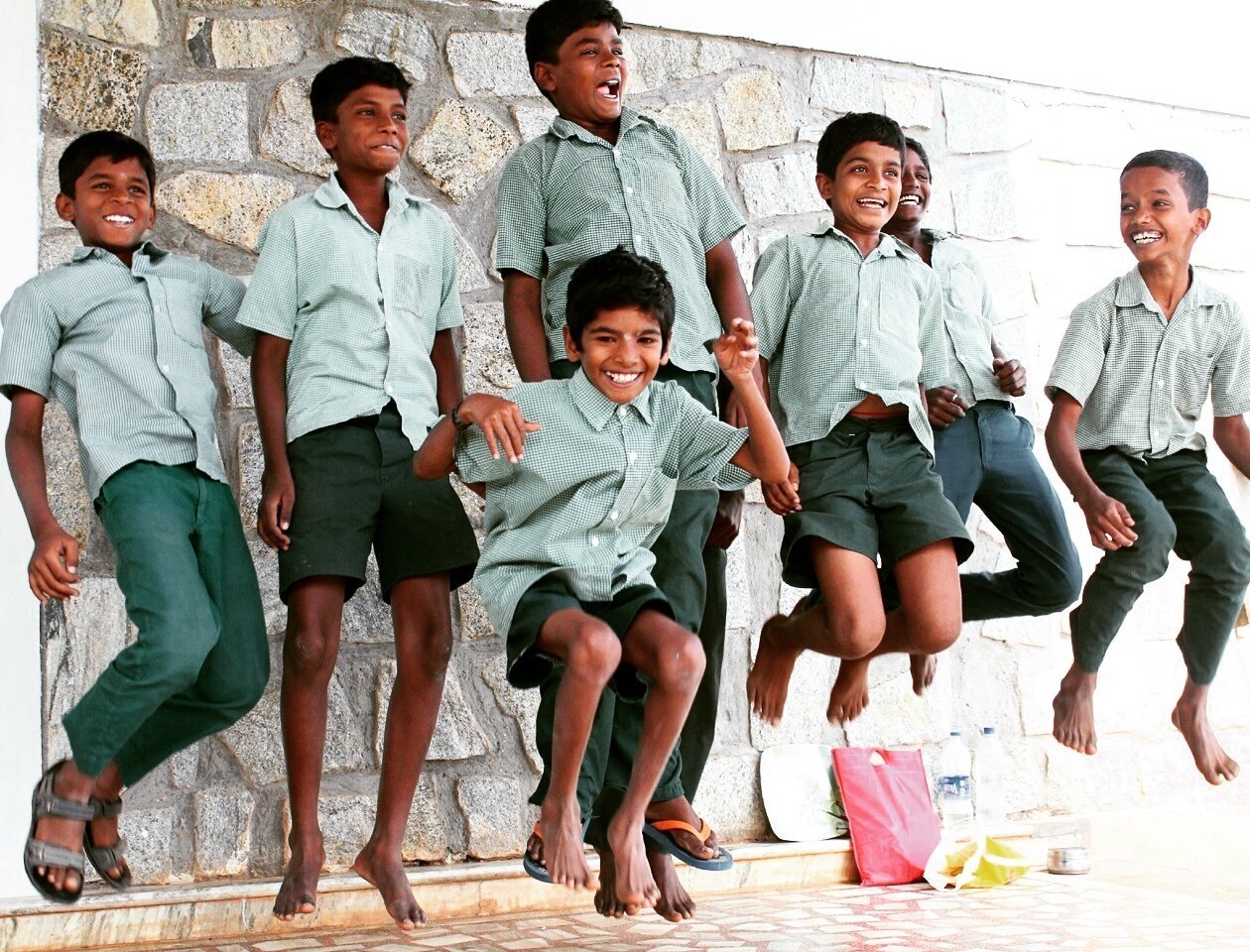 To cultivate curiosity in children, to transform attitudes toward learning; and to accomplish both these objectives by making hands-on science accessible — these are the guiding principles behind the many programs by Agastya International Foundation. The Foundation is currently in the process of setting up a Bio-Discovery Center: a first-of-its-kind interactive learning space focused on Life Sciences. With this article, we seek to invite input from the scientific community to help in the creation of models, exhibits, and modules for this Center.

The Foundation was established in 1999 with the help of stalwarts from the scientific world, including P.K. Iyengar and K.V. Raghavan. Since its inception, Agastya has impacted over 8 million children and 0.2 million teachers. We run the world's largest mobile hands-on science education program for economically disadvantaged children and teachers, engaging over a million children each year. The Foundation runs its activities across India, with Creativity Campus near Kuppam (Andhra Pradesh) as our ​'resource hub'. Internationally reputable as a unique environment for fostering creativity, the campus offers many diverse programs to visiting children, including Astronomy Center and Planetarium, Arts & Media Lab, and Robotics Lab. This is in addition to subject-specific labs we have for Physics, Chemistry and Biology. Through these labs, pedagogy at Agastya aims to supplement the existing curriculum in a hands-on, child-friendly and fun way. To get to this point, the foundation has received guidance, support and counsel from eminent scientists and scholars as S. Balasundaram, R. Krishnan, and V. K. Aatre.
In addition to the Kuppam campus, the Foundation also sponsored creation of 175 ​"mobile labs", converted tempo travellers containing over 150 models, activities, and experiments that drive out to villages where the accompanying instructor illustrates the models to all present. Examples include models of human body systems and a several motion-related experiments to explain basic principles of Physics. A slimmer version are the 90 ​"labs-on-a-bike", that has small kits packed in a suitcase, carried to remote locations on a bike. Contents of each such suitcase are not picked at random, but are based on a unifying theme.
The Bio-Discovery center being launched this year is the latest in the string of activities by the foundation. Envisioned as an interactive learning space focused on Life Sciences, the Center will conduct activities throughout the year including lectures and discussions with scientists, community visits that focus on health and hygiene, maybe even sleepovers for children to observe nocturnal life on campus. We intend to create a dynamic learning environment where the wonders of Biology unravel for children and adults alike. With this in mind, we are looking for participation from the scientific community, especially those with a background in Life Sciences, in developing curriculum, models and exhibits, as well as in mentoring students.
If you are a scientist with a passion for education, here is your chance to give back. We need volunteers who can give talks at the center, hold discussions, or support us in creation, design and development of teaching methodologies. We are also looking for professionals who can help build the capacity of our instructors and teaching staff. Scientists of any nationality or country of residence are invited to collaborate with us.
For more details, or to discuss your participation, please contact Pranavi Dasari (pranavi@​agastya.​org).