The IndiaBioscience Outreach Grants were initiated to motivate young researchers to step out of their labs and build stronger connections with the broader public through innovative science outreach efforts. The first five winners of this grant represent a variety of fields and bring up a diverse array of ideas designed to make the most of digital communication technologies for societal benefit.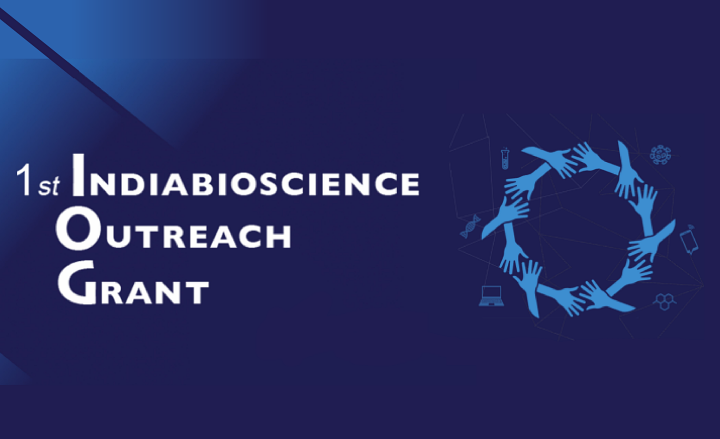 As the current pandemic has made abundantly clear, building scientific temper within our society is crucial for maintaining the health of our communities as well as for fighting misinformation and superstition. Scientists play an important role in this process by encouraging narratives supported by experimentally validated facts, as well as by using their expertise to weigh in on various important issues.
However, there exists a large gap in communication between scientists and the society at large, with the results of scientific research often remaining confined to elite journals and not reaching the public, including the taxpayers who have funded the research. ​"The IndiaBioscience Outreach Grants (IOG) were born out of a desire to encourage and promote the practice of science outreach, especially amongst young scientists in our network," said Shantala Hari Dass, Associate Director, IndiaBioscience.
The initiative aims to award innovative ideas on science outreach with a grant of Rs 1 lakh, which would be used by the winners to put their ideas into practice. Keeping in mind the present situation, the theme for this year's grants was ​"Digital outreach". Researchers who had previously attended a national or regional Young Investigators' Meeting (YIM) were eligible to apply. The researchers were encouraged to team up with one or more professional science communicators and come up with project ideas that had the potential to extend beyond English and incorporate regional languages.
The five winners were selected from within a pool of over 30 promising proposals and cover a variety of areas and niches including citizen science initiatives, educational webinars, stakeholder awareness programs, as well as interactive videos and graphics.
The Winners
Aprotim Mazumder, Principal Investigator, Tata Institute of Fundamental Research — Hyderabad
Collaborator(s): Anusheela Chatterjee, Science writer, Tata Institute of Fundamental Research — Hyderabad
Title of Project: Stories from the Life Sciences: A multifaceted approach in interactive science communication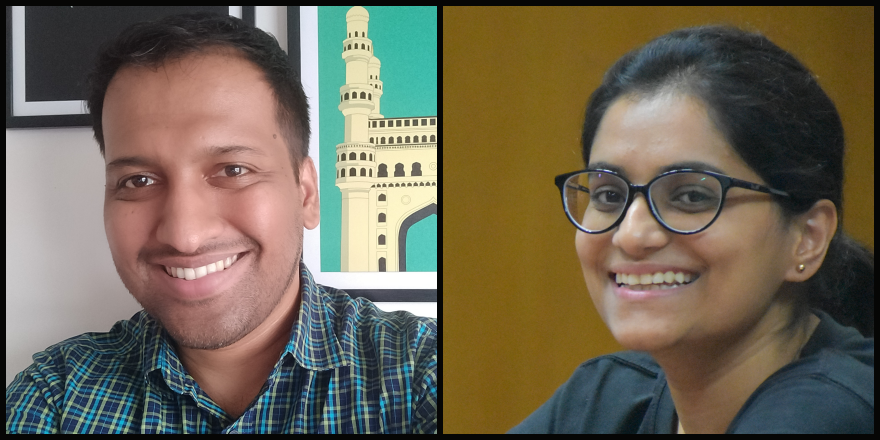 Aprotim Mazumder and Anusheela Chatterjee received the IOG award for their proposal to create multilingual outreach materials including short videos and infographics on topics related to life science research currently being pursued by scientists at TIFR Hyderabad. Through this process, the team plans to dispel the air of mystery that often surrounds research institutes in India and increase trust between the scientific community and the general public. ​"Sharing knowledge is a futile exercise when faced with the absence of trust between stakeholders. Building this trust is not an overnight phenomenon and needs a sustained effort," said Mazumder and Chatterjee. ​"The idea of generating different kinds of engaging resources conveying the spectrum of interdisciplinary research happening is very unique and useful," said Smita Jain, Executive Director, IndiaBioscience, and a member of the selection committee.
Karishma Kaushik, Assistant Professor/​Ramalingaswami Re-entry Fellow, Institute of Bioinformatics and Biotechnology (IBB), Savitribai Phule Pune University (SPPU), Pune
Collaborator(s): Snehal Kadam, IBB, SPPU; Sujay Paranjape, IISER Pune
Project:​'Talk to A Scientist' for Young Minds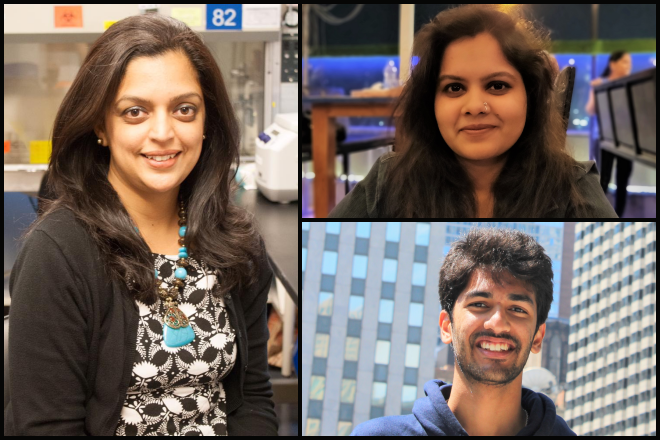 Karishma Kaushik and her collaborators, Snehal Kadam and Sujay Paranjpe, received the IOG award for their proposal to expand their unique ​"Talk to a Scientist" outreach program which conducts webinars targeted towards school students aged 6 – 16. The program was initiated during the recent nationwide lockdown imposed to curb the spread of COVID-19. The webinars explore a new scientific topic in detail each week, often with the help of ​'hands-on' activities, and feature guest scientists from throughout the country. ​"The platform aims to instil life-long curiosity and appreciation for science among children in India, as well as inspire pride and respect for Indian science, and foster Indian scientists as role models," said Kaushik.
"COVID-19 has thrown up a huge challenge for science outreach and education so it's great to see that Karishma and Snehal have found an opportunity in adversity," said Sarah Iqbal, Lead, Communications & Public Engagement, DBT/​Wellcome Trust India Alliance, and a member of the committee that evaluated the proposals.
Meghna Krishnadas, Scientist and Assistant Professor, Laboratory for Conservation of Endangered Species, Centre for Cellular and Molecular Biology (CCMB), Hyderabad
Collaborator(s): Ipsa Jain, Freelance Visual Artist
Project: Invisible lives of forest trees – tales of climate, fungus, and an uncertain future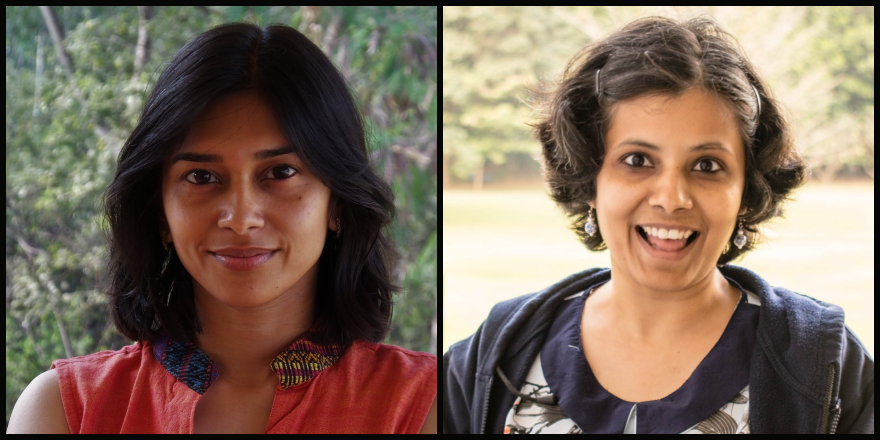 Meghna Krishnadas and Ipsa Jain were awarded the IOG for their proposal to create interactive ​'zines' that would help high school and college students understand the complex interconnected lives of forest trees. About 24% of the Indian landmass is covered by forests and trees, and these support some of the most unique flora and fauna of our country. Krishnadas is a field ecologist who studies forest tree communities, focusing on the seedling stage of their life cycle. ​"This grant will help me share with the public my wide-eyed fascination for the wonderful and cryptic lives of plants," said Krishnadas. ​"I really like the community engagement aspect of the project wherein Meghna plans to share her research with the community at her study site," said Iqbal.
Rohit Naniwadekar, Scientist, Nature Conservation Foundation, Mysuru, Karnataka, India
Collaborator(s): Prasenjeet Yadav, National Geographic photographer and filmmaker; Sartaj Ghuman, Artist and writer; Adarsh Raju, Photographer, filmmaker and web developer
Project: Creating conservation partners for saving island biodiversity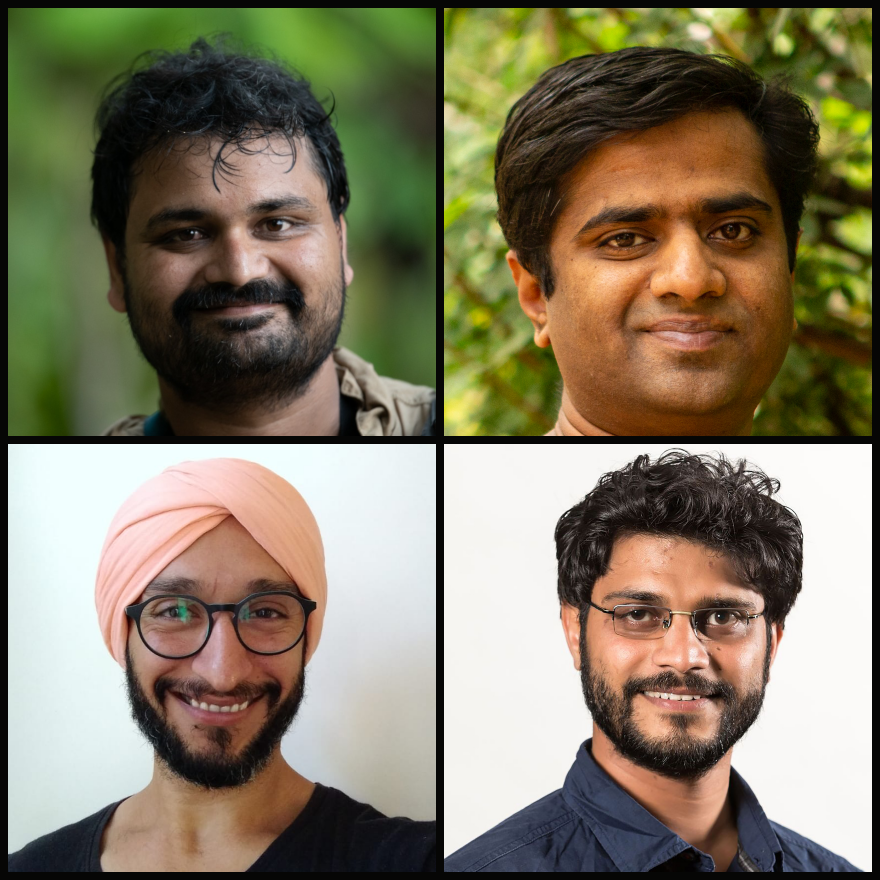 Rohit Naniwadekar and his collaborators were awarded the IOG for their proposal to spread awareness about the vulnerable island ecosystems of Andaman and Nicobar islands, as well as sensitize communities who live and work around these areas. While islands occupy only 3% of the earth's landmass, over 80% of all species extinctions occur there. The team plans to create a website, posters and short films to showcase the importance of island biodiversity as well as to organize direct interactions to sensitize stakeholders.
"Our team strongly believes that scientific findings cannot remain locked up in scientific publications. They have to be disseminated to the widest audience to generate interest, respect and concern for nature." said Naniwadekar and his team. ​"Through the proposed resources, the awardees seek to strike a chord with the local people and the administration," said Jain.
VV Robin, Assistant Professor, Indian Institute of Science Education and Research (IISER) Tirupati
Collaborator(s): Raja Bandi, Citizen Science Coordinator, IISER Tirupati
Project: Young Naturalists of Andhra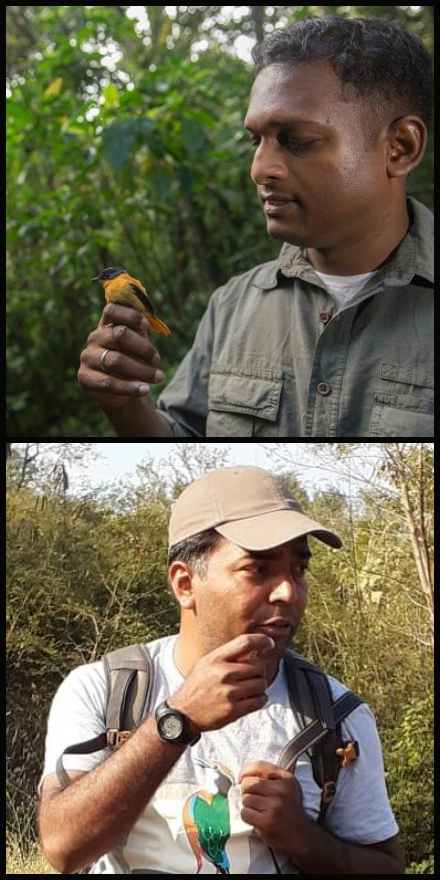 VV Robin and Raja Bandi received the IOG award for their proposal to train students, teachers, and concerned citizens in and around small towns in Andhra Pradesh to use an application called iNaturalist to collect biodiversity-related data. The students can upload photographs of plants, insects, and birds they observe around their houses on the app, which can later be verified and used by the scientific community for research and analysis. ​"This project brings science to one's backyard, literally into their hands…This is an aptly timed project," said Hari Dass, who was also part of the selection committee.
The researchers aim to train the students using an online platform, encourage them to share their experiences, and use incentives and rewards to keep them engaged. ​"We are delighted to be selected for this award," said Robin and Bandi, ​"Natural history is known to segue to ecological research, and this outreach allows us to build more naturalists."
Promoting a culture of sharing research
In addition to enabling interesting outreach initiatives, the IndiaBioscience Outreach Grants also aim to encourage the culture of making outreach activities a part of a scientist's usual repertoire of activities. Such activities have traditionally been viewed as ​'extra-curricular' or even as distractors from a scientist's primary research work. These grants hope to challenge this perception as well as cultivate a more fruitful dialogue between scientists and the general public.
"This is a first-of-its-kind grant being given to carry out outreach activities by the scientific community and I am sure that this would motivate more funding, hopefully both government and private," said Smita Jain, Executive Director, IndiaBioscience, ​"We are hoping to have a cascading effect where outreach activities become an integral part of every lab."
Iqbal agrees."IOG awardees will hopefully inspire other scientists to take up science outreach more seriously. Together they can become strong allies of science journalists, science communicators, public engagement facilitators and others actively involved in making science more accessible."
Looking ahead
While only five winners could be officially selected, the selection committee was impressed with the quality of the proposals received for the award. ​"It was exciting to see the response that this grant generated," said Hari Dass, ​"These projects covered a variety of topics and outreach strategies despite the restraint of having to be digital given the current circumstances."
"Almost all the ideas that we received were excellent and thus selection was tough," agrees Jain. The committee encouraged the applicants who were unsuccessful to think about refining their ideas and applying again next year. ​"In my view (perhaps cliché) all the applicants are winners as they all demonstrated genuine interest in taking science to the public – the central idea of this grant. And I am sure even without this grant they will continue their inspiring science outreach work," said Iqbal.