Pete Sides is currently a National Leader of Mathematics Education in the UK. His ​"Raising Achievement in Maths" programme gives Maths teachers the opportunity to reflect on pedagogy and prioritise improvement strategies.
Sides was one of the teacher trainers from Sheffield Hallam University, visiting India as part of collaboration between the governments of India and UK. A recent workshop at IISER Pune was the first of events planned in this collaborative venture. He spoke with IndiaBioscience during his visit to Pune.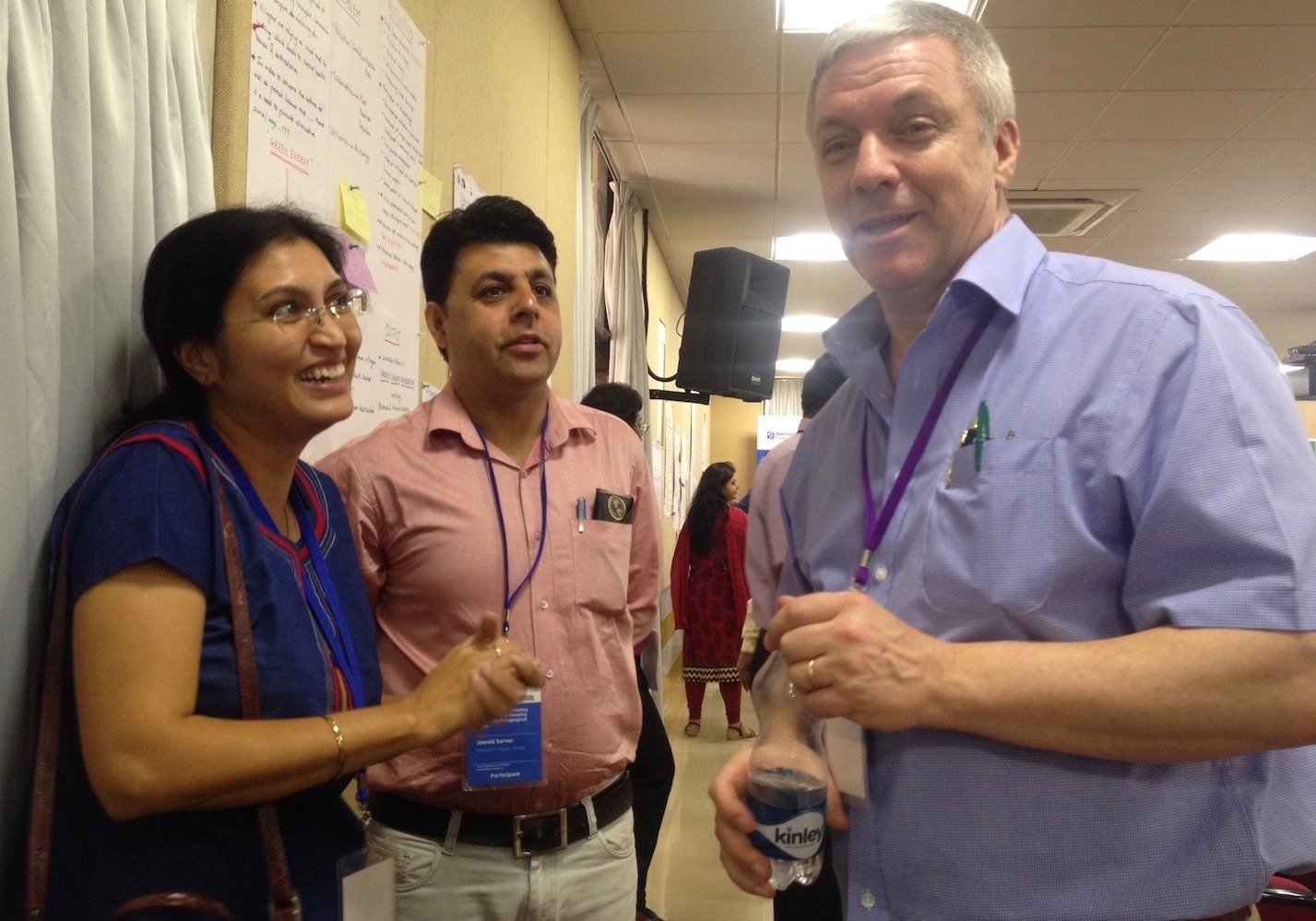 Q: What are your impressions about the education system in India?
It has been interesting to know about the educational landscape of the country — the state-supported institutions vs. the autonomous institutions. India is not the only culture where lecturing predominates as the teaching method; it is like that in many countries, and a lot of them are moving away of that as the principal method.
Q: What do you think it will take to successfully establish research-based pedagogy in Indian classrooms?
The challenge is that in the short term, it is harder work for teachers. But if they can see past that, it will be worth it. Crucially, it will require administrative support at the collegial level — that will lead people to develop this fully in their classrooms.
Q: How has your experience been of this workshop? Have your initial expectations been met?
All of us from Sheffield Hallam University found that among the participants at this workshop, there is a great deal of passion and desire to adapt current practices and to incorporate more of the inquiry-based/ research-based learning. This workshop has broken the ice in terms of what will be a major development in education across India. I think the networking among peers across India, across disciplines, has been useful. It is a matter of being prepared to learn from each other, recognise that it will take time — we are talking about not only about changing classroom practices but also social attitudes. I hope that the participants can feel that we are supporting them going in that direction.
Q: Do you see the cultural differences between the two countries as a factor affecting the application of this learning method in classroom?
I don't think the cultural differences are as much of a factor as the practical challenges of applying this to extremely large groups of students, which is generally the case in India. Given the chance, I think students will very much like this style of learning. But parental influence, which is a crucial factor in Indian students' life, could be a factor. People might believe that the traditional [lecturing] style is better, simply because it is the traditional way.
Q: Do you see a relation between population size and educational needs of a country?
Definitely. Socially, India has a lot more strata than the UK. So, scaling up of the interactive component of research-based pedagogy can be challenging. At this time, I don't know enough about the aspirations of students here to be able to offer support. The five of us from Sheffield Hallam who are here have been talking about this gap in our understanding, and we would like to visit colleges, talk to students and find out more about where and how our support can be beneficial.
Q: Could you tell us about similar events in future? What will be your role?
Through this workshop, we have had a better understanding of India. Going forward, we would be better prepared for workshops in future — either one like this, or go to specific colleges
There would be more emphasis on dealing with practical issues, as dealing with large classes.