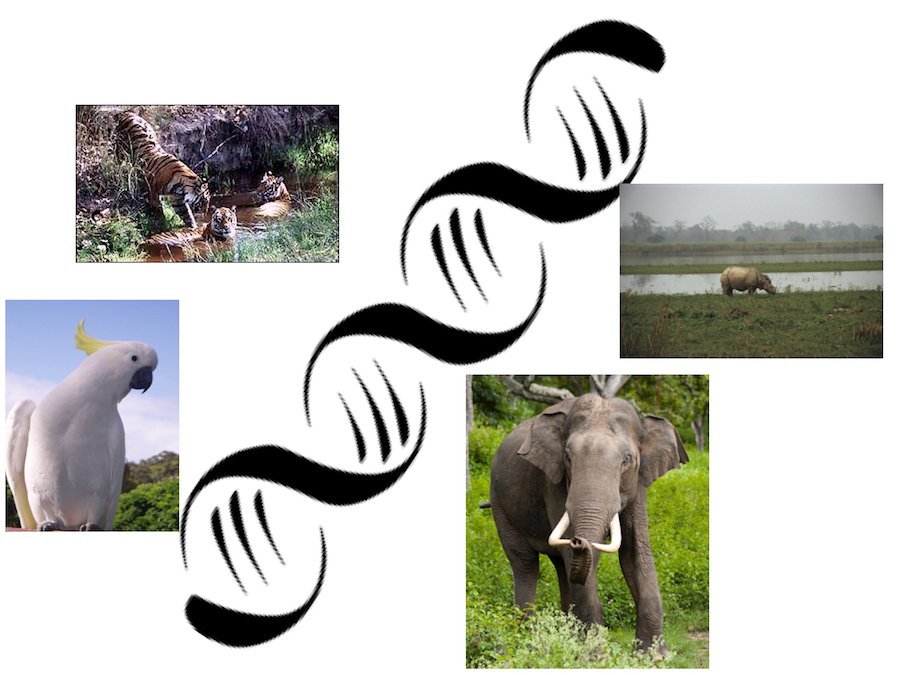 Poaching has been a perennial threat for wildlife. Things got really bad by the ​'70s, warranting the establishment of tiger reserves in the country during Indira Gandhi administration. That, we know now as the first phase of conservation. While that certainly helped, it was not the end of woes for wildlife in the country. Poaching continued, wiping out tigers entirely from Sariska Tiger reserve, and threatening its very survival in other protected areas too. Of course, it is not just the tigers threatened by poaching. It is also elephants, rhinos, star tortoises, cockatoos, pangolins (scaly anteaters)…the list goes on.
Now, with a second DNA bank at the Centre for Wildlife, Indian Veterinary Research Institute (IVRI), at Bareilly for wildlife conservation and research in the country, India is stepping it up. ​"Our ultimate aim is to set up a forensic facility for identification of species of animal from the remains of their body parts", says A.K.Sharma, Principal Scientist and In-charge of the Centre for Wildlife, IVRI. To aid in conservation efforts, scientists at the DNA bank are gearing up to be able to identify species from recovered body parts. When it is fully functioning, expected by year-end, scientists will be able to compare DNA from wildlife sample (bone/​hair/​blood etc.) to their DNA repository to identify the species and its status (endangered, threatened, etc.). Frequently, forest officials find parts of animals — this centre will aid in species identification from those parts, thus help complement monitoring/​wildlife management. To date, scientists at the Centre have collected samples of 140 species.
In addition, the centre will also be equipped to store and process serum samples from wildlife. Serum analysis can aid in timely assessment of disease outbreak/​poisoning of wild animals by poachers. Presently, the centre also offers veterinary services to zoos and the forest department.
DNA analysis can be a huge boon for conservation biologists, aiding in conserving biodiversity of an area, specie identification from any bio-sample, and guiding future preservation strategy.
Genetic analysis is a tool bar none in a conservation biologist's toolbox. Through DNA analysis, scientists can not only identify animals from any body parts/​fluids, thus supplementing conservation efforts; it also holds immense value for research in this area, making it possible to uncover specie characteristics involved in organisms' ability to adapt to changing environments.