G.V. Ramanjaneyulu is the executive director of the Centre for Sustainable Agriculture (CSA), Hyderabad. CSA attempts to understand farmers' crises, design remedies and make agriculture productive and ecologically sustainable. Fifteen years since its establishment, CSA has rescued several crisis-stricken villages by introducing organic and sustainable farming, organising farmers into producer organisations and engaging with policy changes.
In the second instalment in this two-part interview, Ramanjaneyulu talks about CSA's history and the the various initiatives that it undertakes.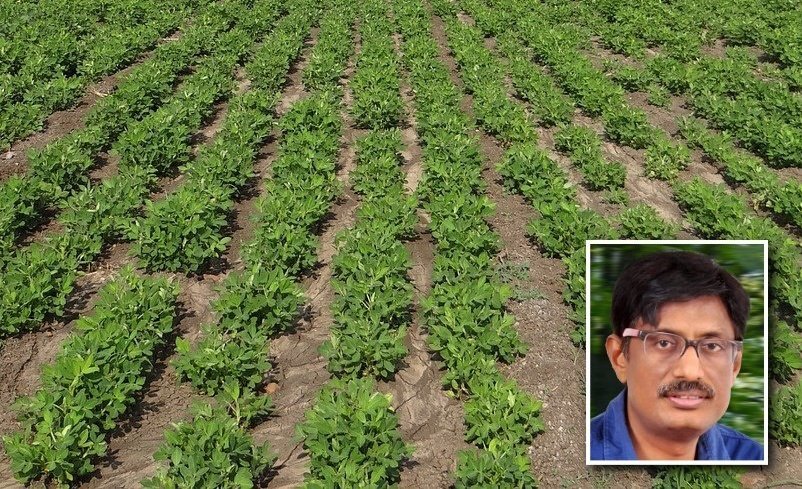 What motivated you to set up the Centre for Sustainable Agriculture (CSA)?
I used to volunteer with farmers' organisations while working as a scientist in the Indian Council of Agricultural Research (ICAR), at Directorate of Oilseeds Research in Hyderabad. Here, I saw a deep contrast between what was happening in agricultural institutions and what was happening at the level of farmers. The technological developments, ex­­­tension services or policy measures were often not directly related to the crises in farmer communities. Also, the innovations that farmers were making themselves never reached other farmers and remained as islands of successes.
Around the same time, farmer suicides were increasing. Debates on the ecological crisis due to the green revolution model of agriculture and climate change were beginning. That's when a few of us decided to build an institution which takes a scientific approach to alternative models of agriculture for ecological and economic sustainability. That is how the Centre for Sustainable Agriculture (CSA) was born in 2004.
Across the country, farmers were making agricultural innovations. We tried to understand the usefulness of these methods in different contexts, looked at their scientific validity and rationality, tested them in various growing conditions and replicated them.
We started in 2004 in Andhra-Telangana region with 20 people in the organisation, and today we are a workforce of 150. We now work in six states- Telangana, AP, Maharashtra, Punjab, Sikkim and Tripura. We are also going to be in UP, Orissa and Bihar with whom we partner and implement government programs. We support more than 250 farmer co-operatives across the country. We have scaled up many successful models in partnership with various state governments.
What are farmers' field schools?
As an organisation, we looked at farmers' most and immediate pressing problems, as a strategy to gain their interest and trust. Pests and diseases were significant problems, and pesticide use was very high. Pesticide poisoning cases were on the rise with thousands of farmers being hospitalised every year.
We found problem diagnosis to be the main issue. Farmers were unable to identify the pests, the stage of the pests' life cycle or whether it is a pest infestation or a disease. Therefore, we introduced farmer training programs adopting a farmer field school approach.
The idea was to transform farmers from passive learners to active participants in the learning process. In these schools, farmers are taught to understand their ecosystem. They learn to identify pests and intervene early during the pests' lifecycle so that they do not reach damaging levels. Most of the preventive measures are not chemical based. We devised and started the ​'non-pesticidal management program' where we use locally available material like pheromone traps, neem, vitex-kind of local botanicals, etc., to treat infestations.
Learned and experienced farmers become resource people to train other farmers. By 2010 we had spread across the state and reached out to about 20% of the state's farmers. Pesticide use was brought down by 50% in Andhra Pradesh and pest incidences came down significantly. The only major incidence since 2010 was in 2018 when we observed a predominant pest incidence of Brown planthopper in rice, specifically in the areas where non-pesticide management was not followed.
Farmers speak in local languages and communicate in a particular way, whereas scientists understand and communicate differently. There is always a mismatch between the two, and never had an attempt been made to synchronise them. This program closed the gap between farmers and scientists and showed us that the confidence-building mechanisms for farmers are essential.
A decade ago, agricultural universities were the only source of knowledge, but now farmers are also recognised as sources of knowledge and innovations. I see great potential in knowledge-based extension programs, where farmers are trained to understand their ecosystem, manage it and become resource people for other farmers.
Could you tell us about some other initiatives undertaken by CSA?
We are setting up an incubation centre in farmer cooperatives called Grameen Academy, where youth from villages can learn, innovate and become entrepreneurs themselves. They can also organise and participate in the marketing of their produce. We started a helpline for farmers called Kisan Mitra, which runs from 8 a.m. to 8 p.m. Along with the hotline, we also started farmer service centres in villages for addressing their problems and for accessing government support services. We partner with governments in implementing services. We work with district administrators to help farmers obtain credit, insurance and the right prices. We also take farmers' issues to the government.
We are also trying to bring consumers, farmers and the government on a single platform. At our consumer cooperatives, consumers come together, engage and directly buy from the farmers. We also educate consumers about making the right choices about their food by nutritional counselling. We help consumers grow their vegetables and manage their home wastes. We are also working to bring the consumers and farmers together on public policy issues. All these work falls under the Farmer Producer Organisation (FPO) called ​'Sahaja Aharam'.
Another initiative we just began is to map the ecological footprint of food before it reaches the consumers' plate. Many a time as consumers, we only think about what food does to us but not what it does to our environment. We call this the ​'ecological footprints' of food, in terms of carbon, water and energy and ecology. We are using action research to educate consumers. Each packet sold at Sahaja Aharam can be traced back to the farmer who produced it, its ecological footprint, and its economic footprint (which indicates the share of each player in the supply chain).
CSA, in partnership with various farmer breeders and farmer cooperatives, has built an open source seed network called ​'ApnaBeej'. ApnaBeej is an institutional system for open access to seeds and attempts to establish a benefit-sharing model. This is in contrast to the current proprietary seed models, which have led to an extensive monoculture of crops and varieties and monopoly of the industry.
Finally, CSA is also working on a cloud-based IT platform ​'eKrishi' which supports farmers and farmers' institutions from production to consumption across the supply chain.
---
In the first part of this interview, Ramanjaneyulu spoke about the agricultural crisis in our country and the pressing need for sustainable agriculture.