IndiaBioscience Educators' Newsletter- October 2023
Dear reader,
The role of an educator is no longer limited to being a knowledge provider. Today, this role encompasses building curiosity and wonder; developing hands-on skills; stimulating debates and discussions; encouraging observation, creativity and critical thinking; and developing an integrated understanding of the world in their students. In this issue of the newsletter, we showcase new ways to engage students, be it for teaching biodiversity through the folk art styles of India, or facilitating learning by 'making things'.
We also focus on research – from many angles – like how education research is important to transform college biology education in India; how undergraduate students can benefit from carrying out research; and how a simple and inexpensive technique can help students embark on (neuroscience) research.
So, should research be a mandatory part of an undergraduate course? That's our question for this month's #EducatorsMonday post. To share your answer, enter the ongoing polls on Facebook, Twitter, LinkedIn, and Instagram.
Any discussion about research is incomplete without covering research ethics and integrity. Our latest infographic describes 10 aspects of doing research ethically. Enter our giveaway quiz to receive a free high-resolution print copy of the same (shipping is free and available only within India).
We love to hear from you. Share your thoughts, ideas, or resources relevant to undergraduate biology education by writing to us at education[at]indiabioscience[dot]org. For regular updates on our activities, follow us on Twitter, Facebook, LinkedIn, Instagram, and YouTube. If you know an educator who is likely to find our activities interesting, please share the subscription link for this bi-monthly newsletter with them.
Scroll down to learn more about our latest activities for college biology educators in India.
Articles
Tales of the jungle: An attempt to integrate art and science
Tamralipta Patra & Tara Kiran Kurre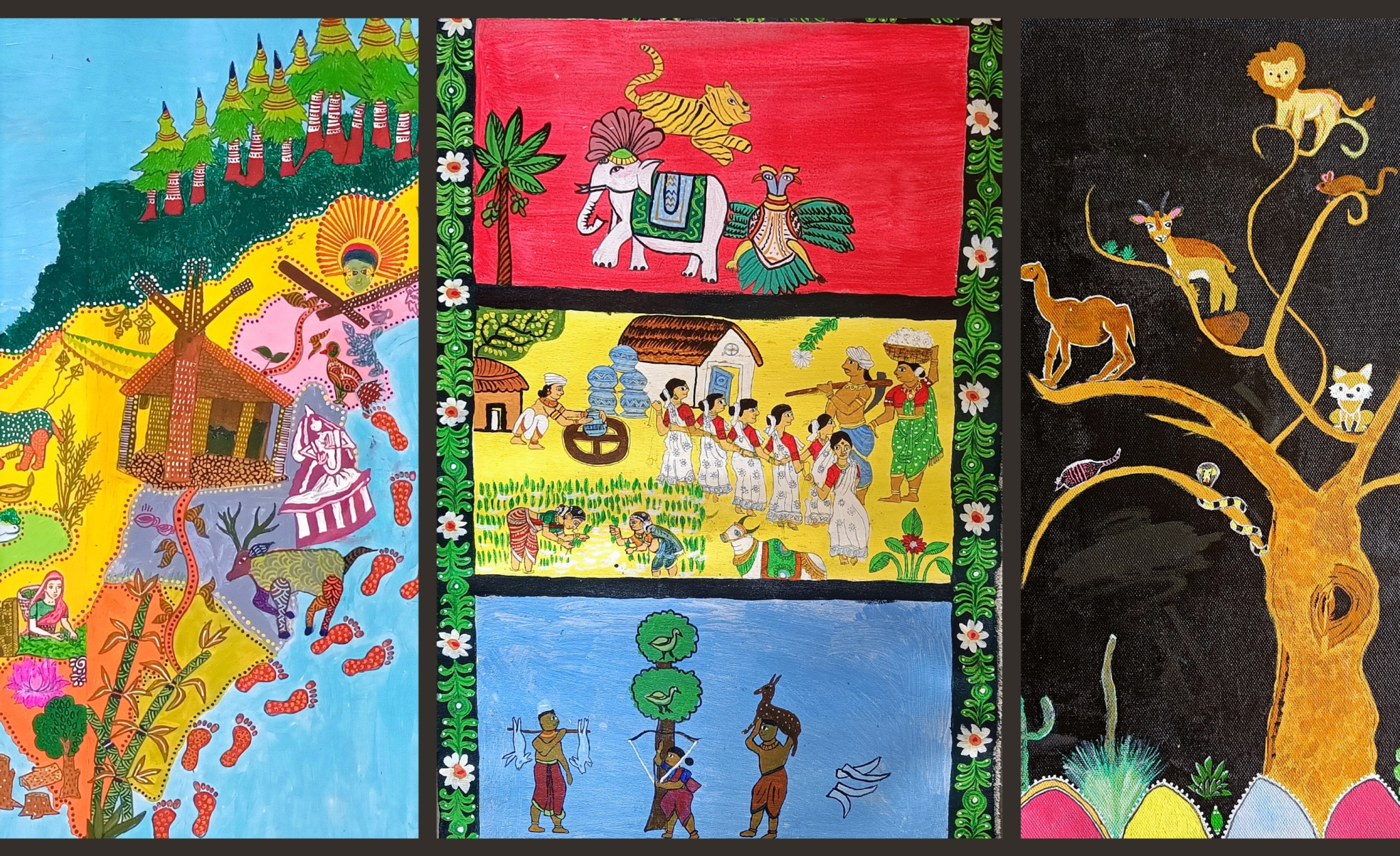 In this article, teacher-trainers from Azim Premji University write about a course in which undergraduate students explore the topics of biodiversity and human-nature conflicts in India through the folk art forms of the country and other creative works.
10 Women, 10 Questions: Aditi Kothiyal
Ankita Rathore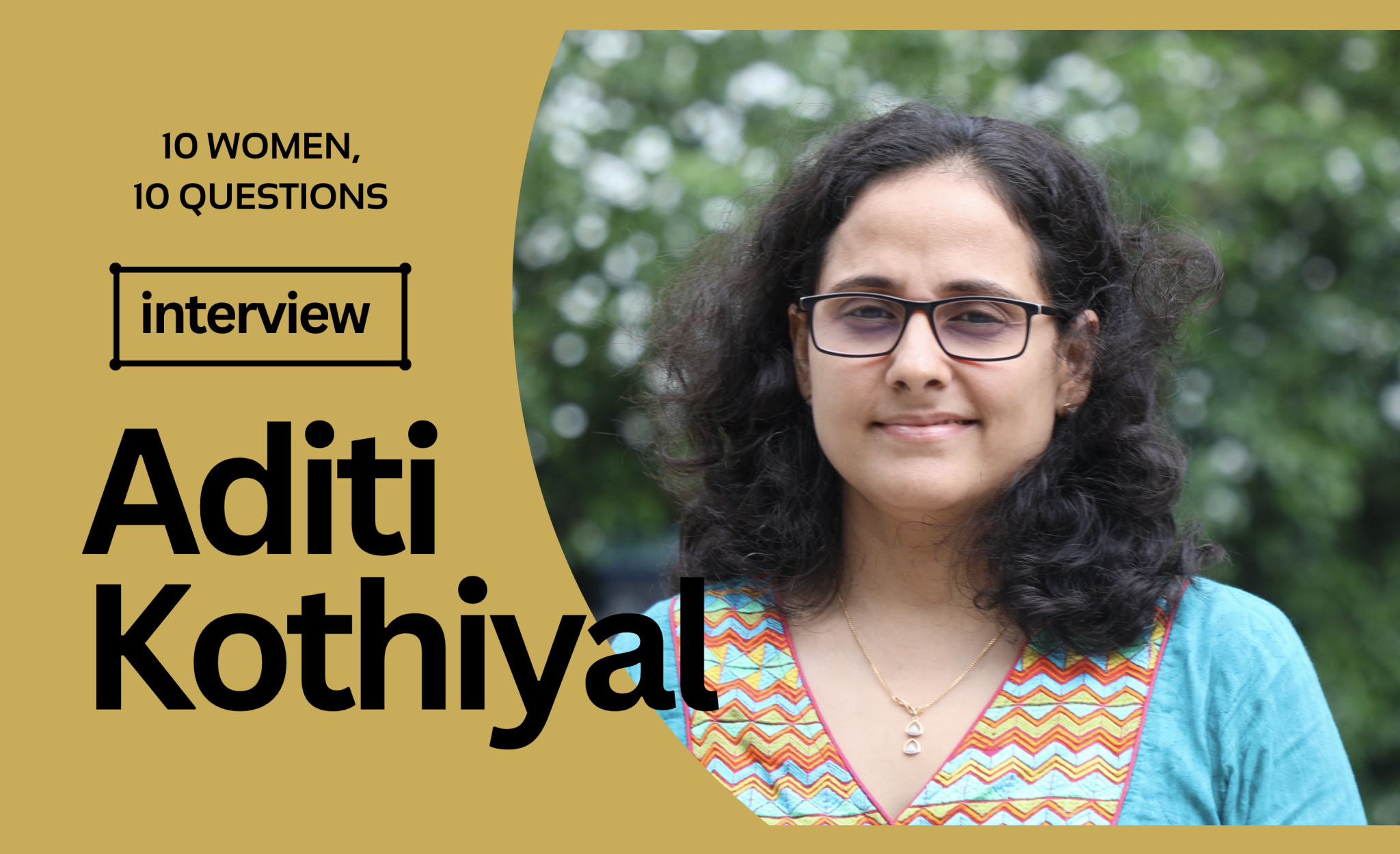 Aditi Kothiyal, Assistant Teaching Professor, Creative Learning, at IIT Gandhinagar, discusses her passion for understanding how people learn through making things and the role of social robots in education.
Unlocking the power of education research: Transforming learning for tomorrow
G. K. Harish Balaji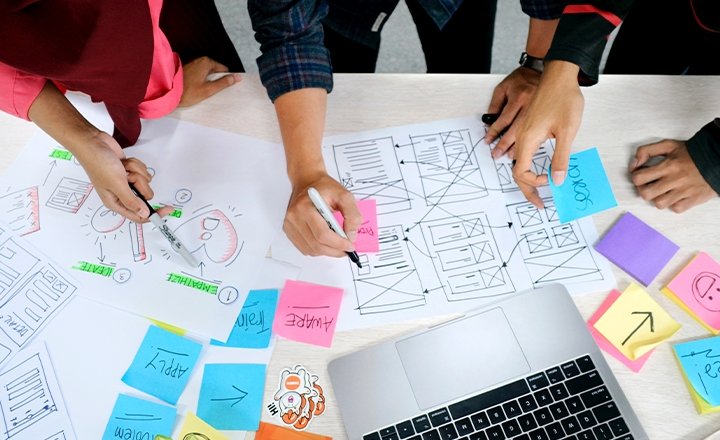 This article embarks on a journey through education research, focusing on higher education, especially in the context of college-level biology education. It also addresses education research in general, emphasizing its significance and challenges, with a particular focus on the landscape in India.
Climbing assay: A cost-effective way to investigate neurodegeneration in an undergraduate laboratory
Aishwarya Segu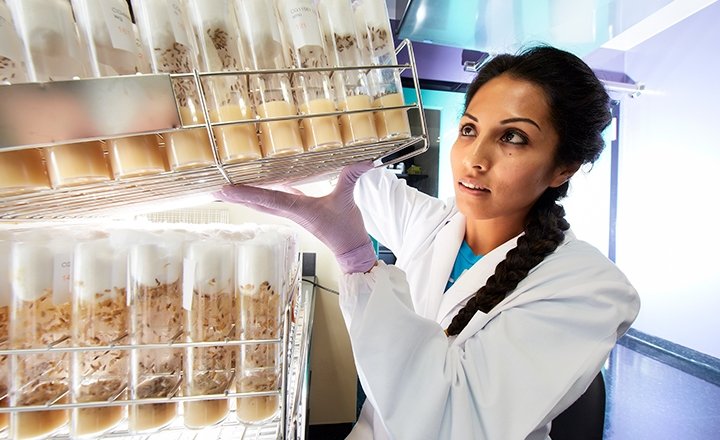 For carrying out neuroscience research at the undergraduate level, many techniques might be inaccessible to students and educators due to financial constraints or challenges of technical training. This article describes a simple, budget-friendly assay that can be used in such a setting.
Charting India's scientific future: The need for undergraduate research experience
Ragothaman M. Yennamalli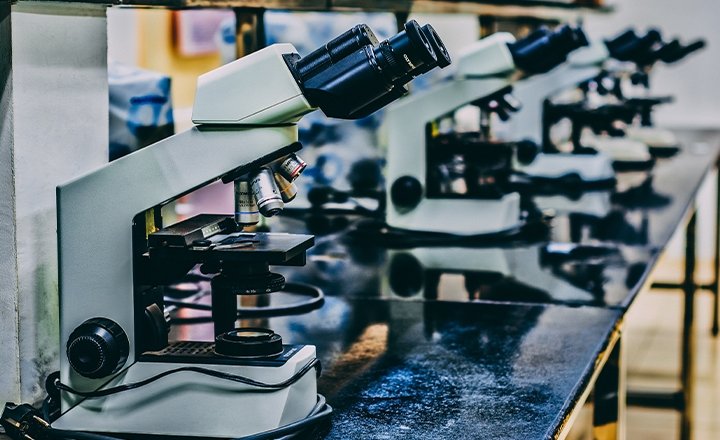 The National Education Policy (NEP) 2020 proposes actively seeding research in universities and colleges for a multidisciplinary ecosystem. In this article, Ragothaman M Yennamalli a faculty at the Department of Bioinformatics, SASTRA Deemed to be University, details the possibilities and significance of including research experience in undergraduate studies.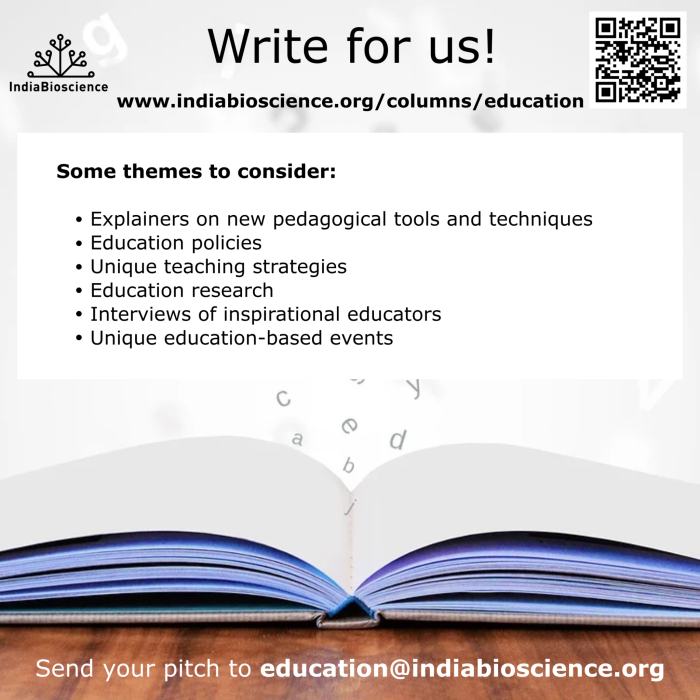 Have an idea for an article on undergraduate biology education? Send us your pitch in ~100-200 words to education[at]indiabioscience[dot]org. Remember to include the following details in your pitch:
What is the article going to be about?
Why do you think it would be interesting to college biology educators of India?
What are the resources you will tap into to write this article (published literature, interviewing an expert, personal experience, etc.)?
How is the article relevant to the current times?
Why should you be the one writing it?
More articles
Infographic: Research Ethics and Integrity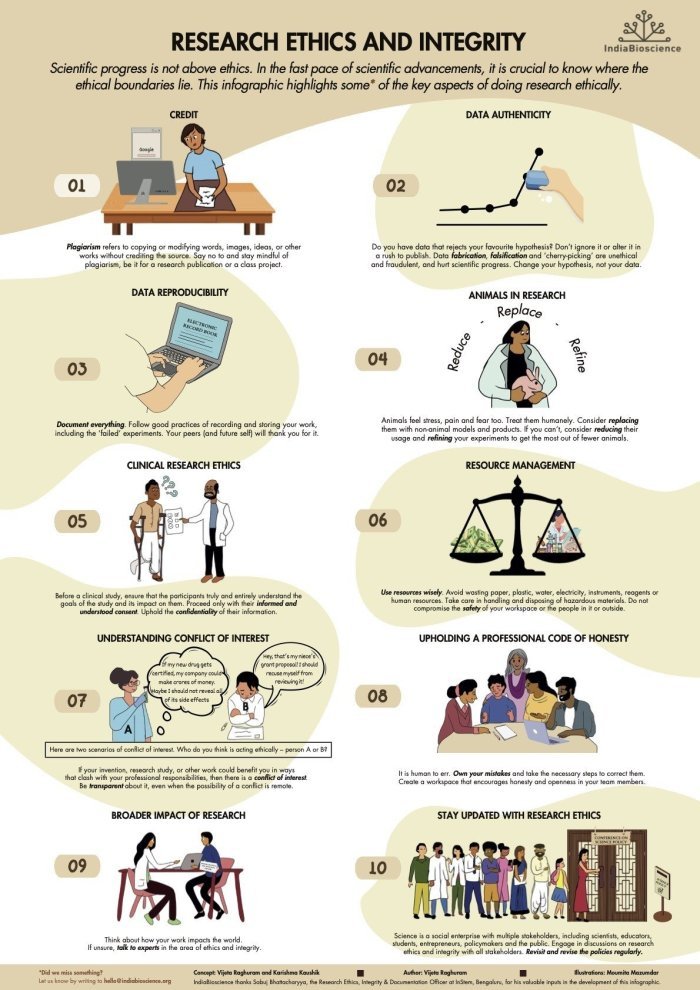 Scientific progress is not above ethics. In the fast pace of scientific advancements, it is crucial to know where the ethical boundaries lie. Our latest infographic highlights some of the key aspects of doing research ethically. Downloaded the high-resolution printable file here.
Wish to receive a free print copy of the infographic to be placed on a wall of your college or laboratory? Just enter this short and simple quiz. The offer is limited, so hurry up!
Note: Shipping is free and available only within India.
Enter Quiz
Regional Young Investigators' Meetings - 2023-24, Bhubaneswar and Kolkata
Educators in Kolkata, Bhubaneswar and nearby regions are invited to register for the Regional Young Investigators' Meetings (RYIMs) happening in these cities in December. This is a great opportunity to learn more about the scientific explorations happening in your vicinity, engage in discussions on science, and grow your local network of scientists, educators, and other science practitioners.
RYIM-Bhubaneswar | 4-6 December 2023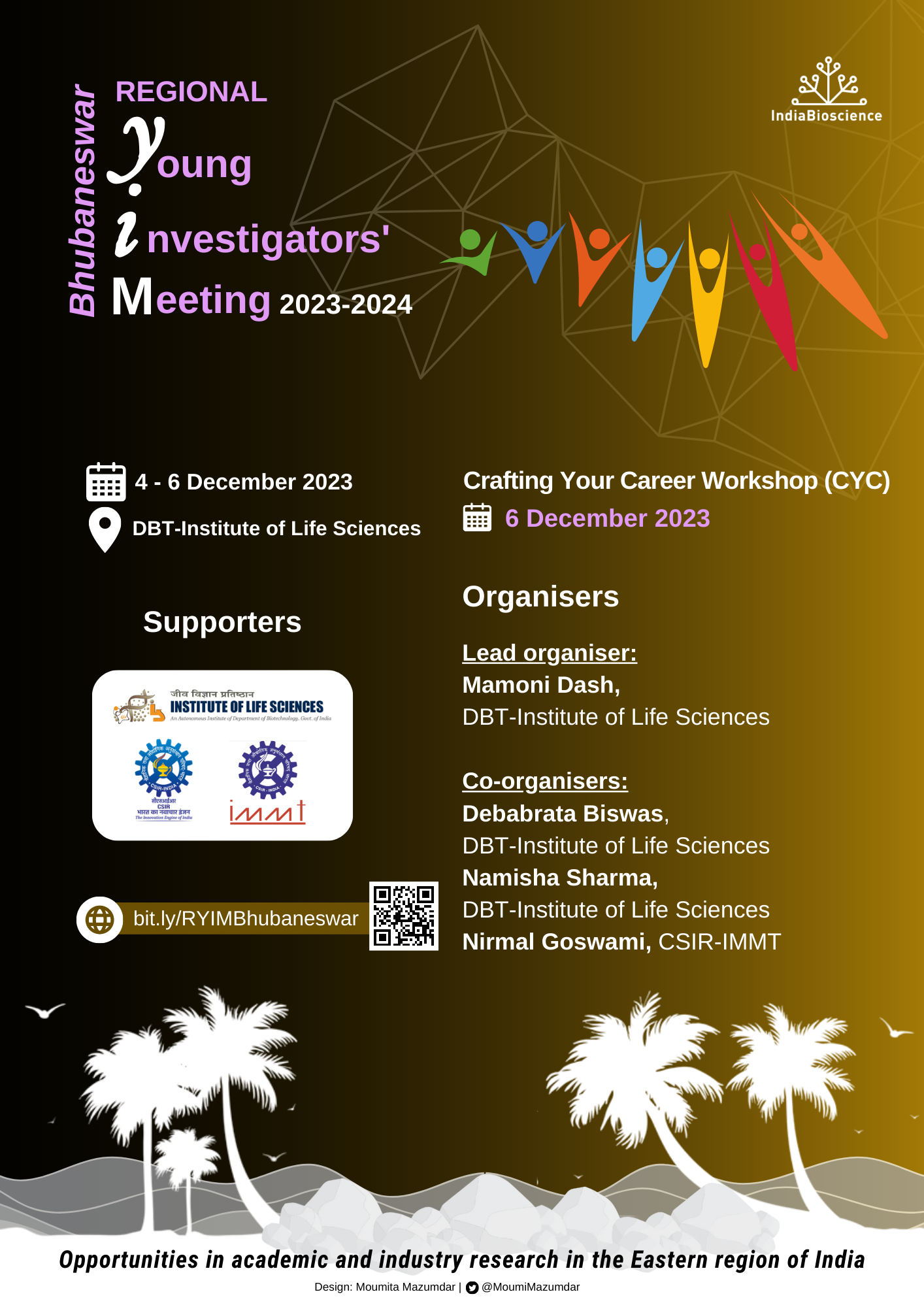 Meeting Outcomes
The experts/​peers from various disciplines will get a platform to share their research experiences/​queries/​limitations.
Several challenges in the field will be discussed in an interactive way to enable solutions.
The participants will be able to have one-to-one discussions with the guest speakers/​panelists and suitable feedback and suggestions will be compiled to develop a database for incoming fellows/​PIs from abroad.
What's more in RYIM Bhubaneswar?
Grant writing tips
Panel discussion on faculty recruitment
Talks on career opportunities in the Eastern region of India
Discussions on scientific/​research ethics
Networking sessions
Meeting workshop
An IndiaBioscience-led Crafting Your Career (CYC) workshop

Apply before 24 November 2023.
Registration and more details
RYIM-Kolkata | 6-8 December 2023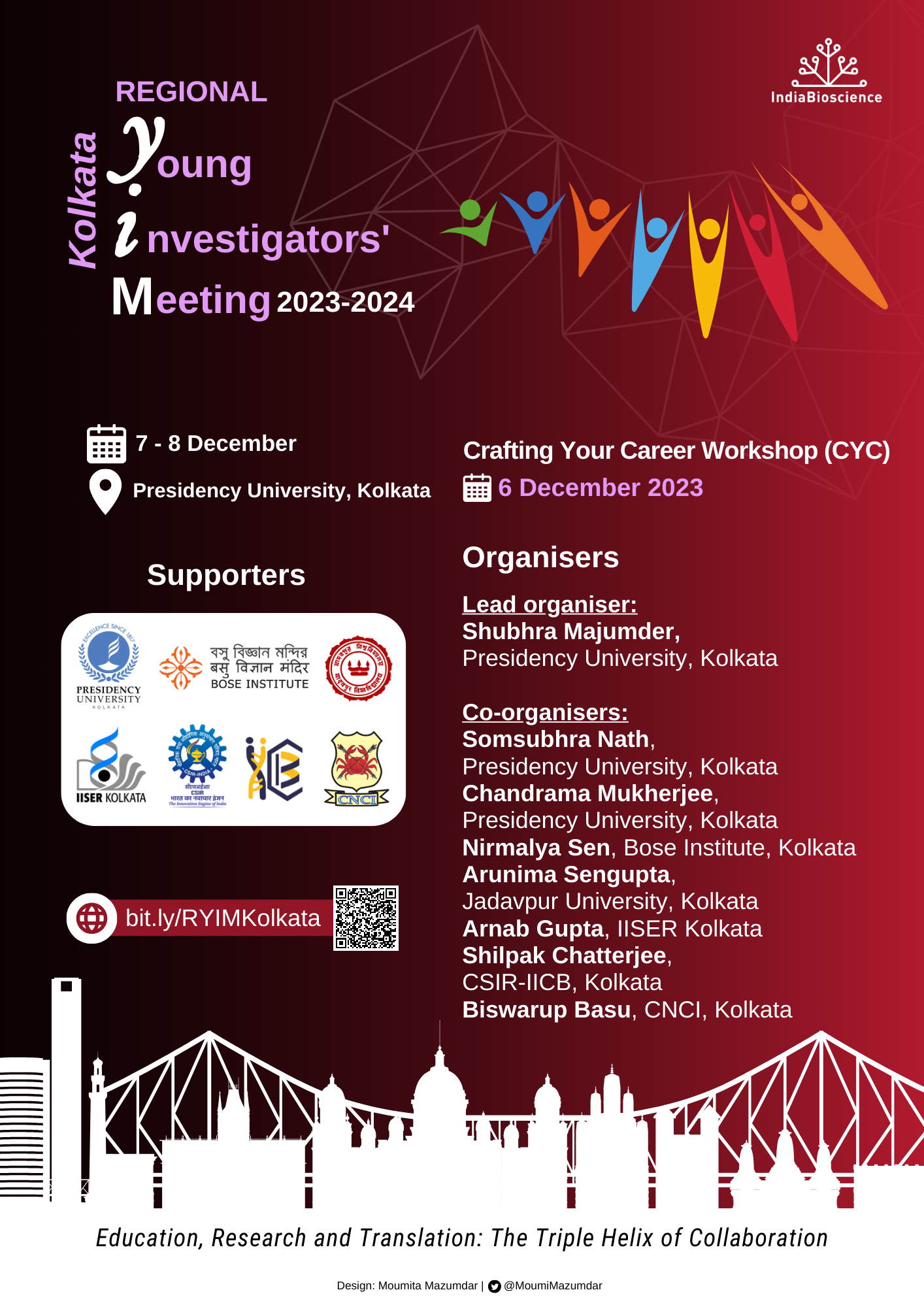 Meeting Focus Areas
Staging interactions between Young Investigators from research institutes, universities and colleges, hospitals and clinics, and industries
Establishing and maintaining successful collaborations
Funding opportunities, and funding agency tips
Building a research group and team efforts
Showcasing the journeys of YIs, mid-career and senior scientists from research and academic institutions
Panel discussions on contemporary issues such as the potential of bridging basic, epidemiological and translational research, genetic counselling, industry-academia interface, implementation of National Education Policy 2020, and intellectual property rights in research and innovations
Navigating through challenges faced by early career researchers and postdoctoral fellows
What's more in RYIM Kolkata?
Faculty-initiated research from colleges
Discussion on teaching and research ethics
Landscape of research funding through the National Research Foundation
Meeting workshop
An IndiaBioscience-led Crafting Your Career (CYC) workshop

Apply before 1 December 2023.
Registration and more details
Webinar: Let's chat about teaching graduate biology
We thank the biology educators from colleges and universities from across India who joined us on 29 Sep 2023 in a virtual meeting to celebrate our latest compendium Teaching Graduate Biology Vol. II. The meeting engaged the attendees in informal conversations around each of the themes in the compendium. You can watch the recording of the webinar on YouTube.
That's not all. The 8 most interactive participants received a free print copy of the compendium. Some of them shared their pictures and feedback on the compendium with us.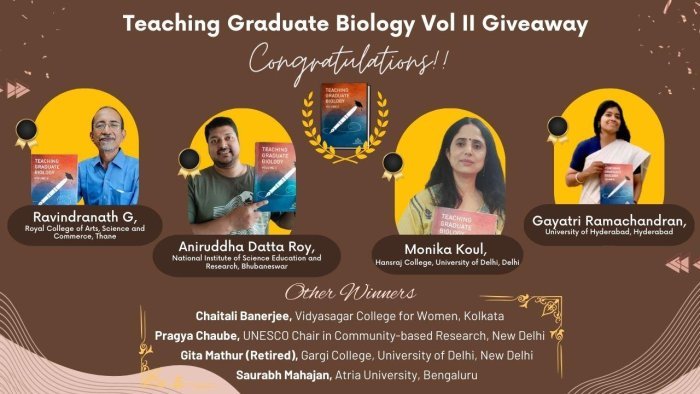 Feedback on the compendium (edited for conciseness):
"Having briefly skimmed through the book for now, I love how the content has been curated and built meticulously. [...] I introduced the compendium to a couple of faculty. In fact, we decided to include a brief talk about this resource in our subsequent workshops for high school and degree college teachers."
- Gayatri Ramachandran, University of Hyderabad.

"I liked many chapters especially the one on usage of memes and also on misconceptions (genetics & metabolism)."
- Ravindranath G, Royal College of Arts, Science and Commerce, Thane
More webinars
IndiaBioscience writes for The Hindu
Undervaluing faculty fellowships is bad for scientists and science
Karishma Kaushik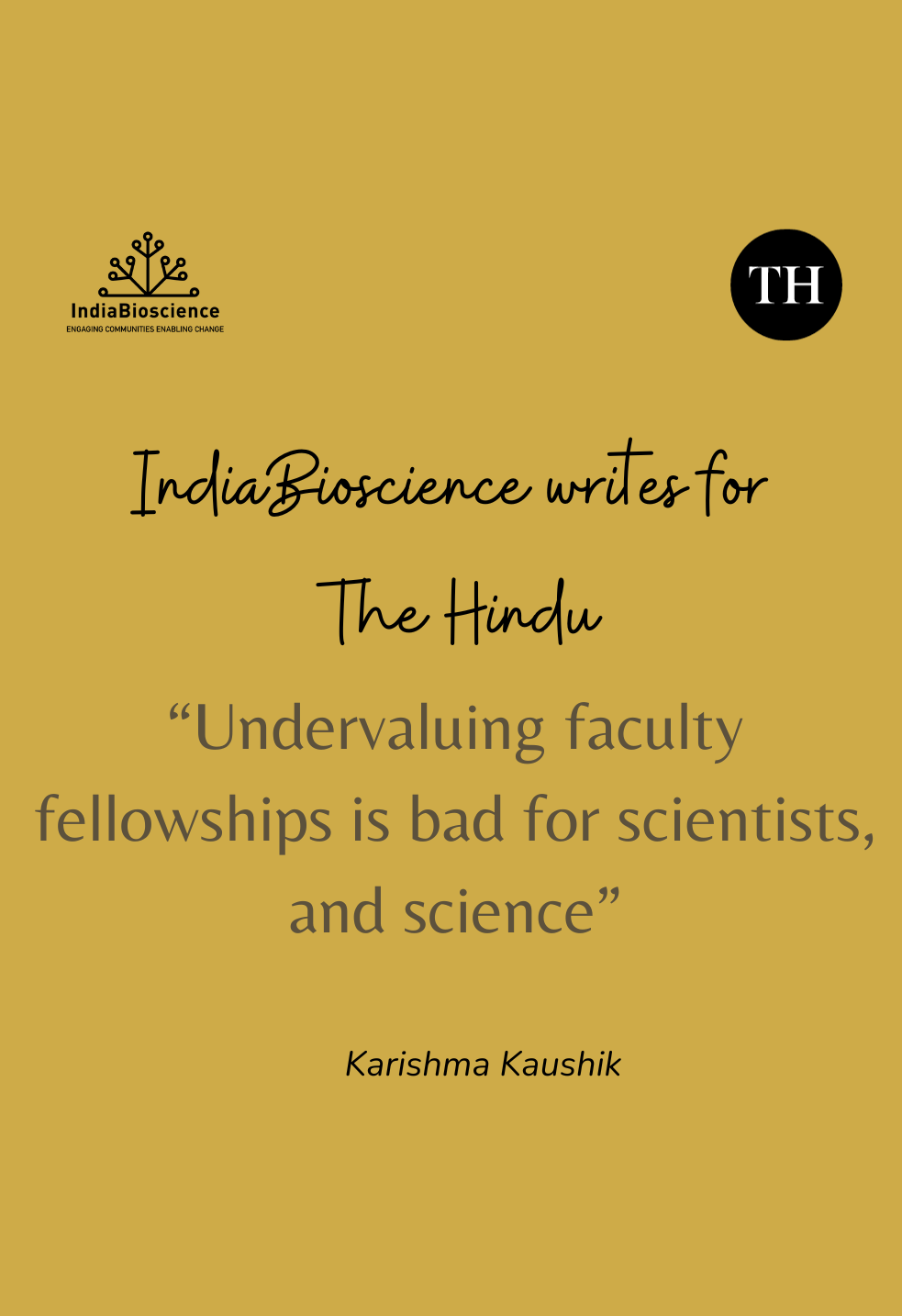 Even after several years since their inception, faculty fellowship programmes in India are struggling to find a place within the mainstream scientific enterprise.
Karishma Kaushik writes for The Hindu in this third article of the series.

#EducatorsMonday
On the last Monday of every month, we post a question for educators on all of our social media handles. We invite you to post your answers, see responses by others, and enjoy the thread of conversation.
Here are the posts from this and the last months. We look forward to your responses to them.
October 2023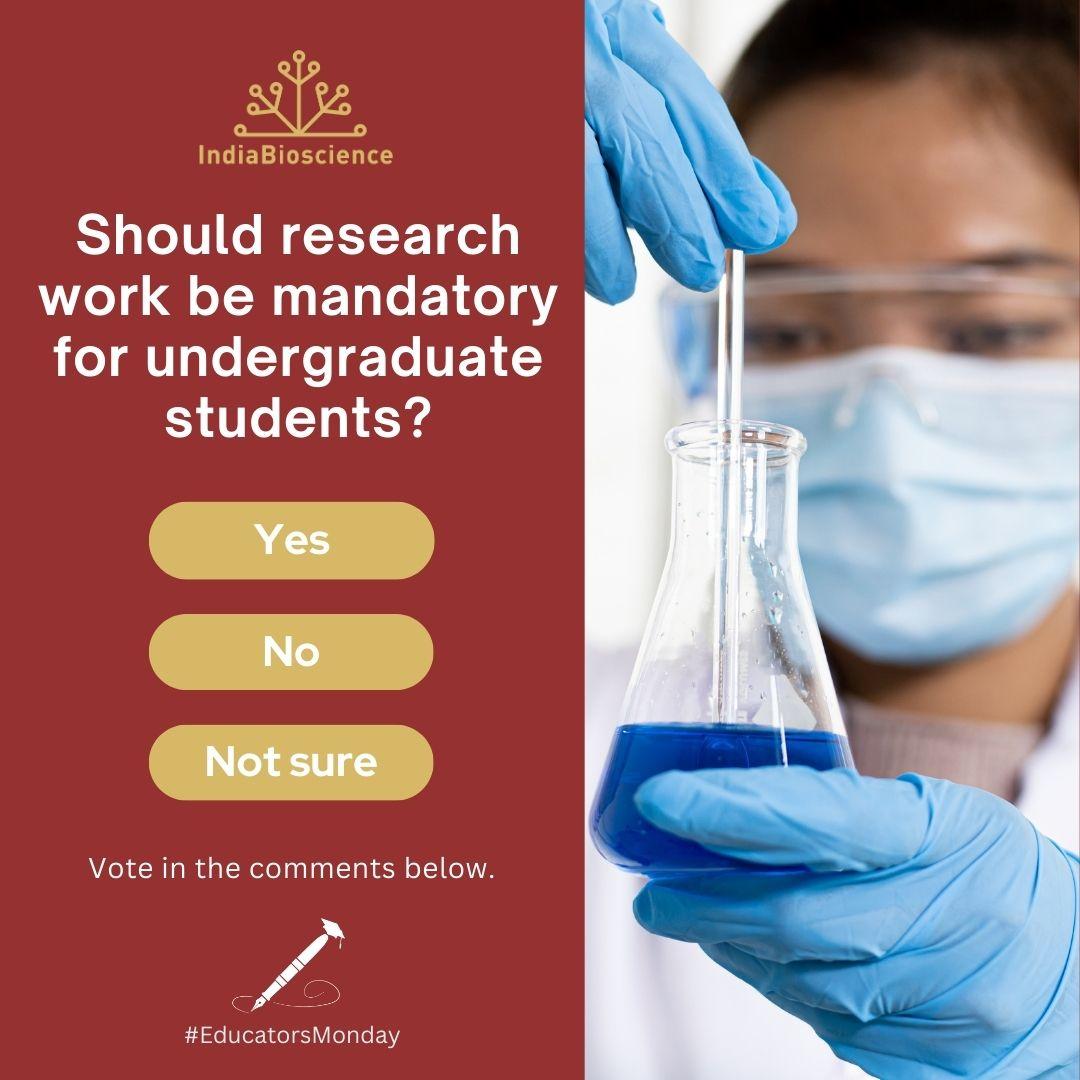 You can respond on Twitter, LinkedIn, Facebook, and Instagram.
September 2023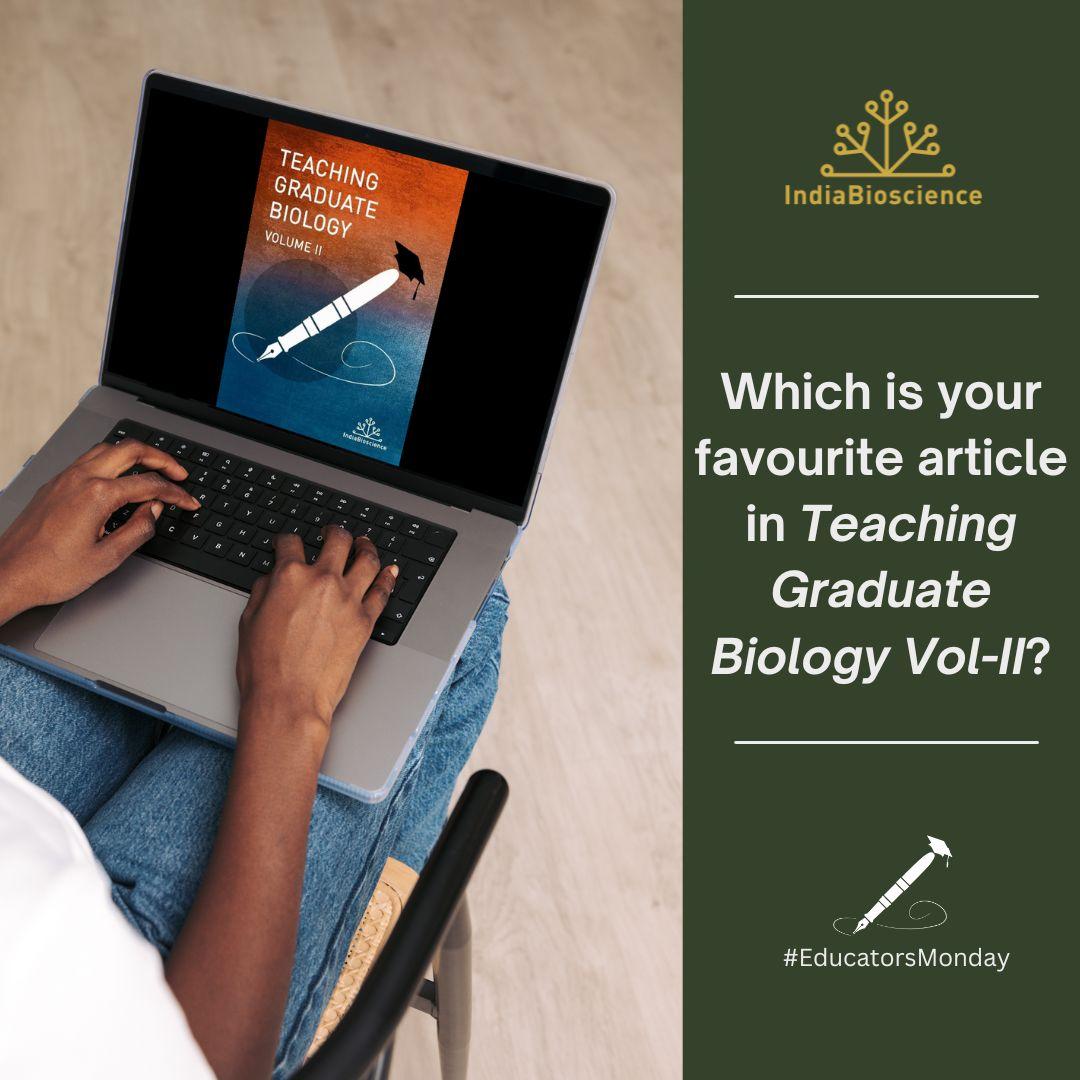 You can respond on Twitter, LinkedIn, Facebook, and Instagram.
Jobs, Grants, and Events
For jobs, events, grants, internships and other science opportunities in India visit our website. You can also subscribe to our dedicated Jobs and Internships newsletter here.
Sign up for the Jobs and Internships Newsletter