IndiaBioscience Educators' Newsletter – June 2021
Dear Educator,
We hope that you have taken the next big step towards safeguarding yourself from COVID-19, by getting vaccinated (find our resources on COVID-19 here). While physical distancing continues to be crucial in our fight against the pandemic, it should not lead to social isolation; neither personally nor professionally. And IndiaBioscience has continually exerted its efforts in promoting networking in the life science community, even during the pandemic, with the help of online platforms.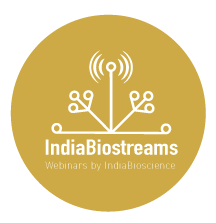 As a part of this effort, we bring a webinar on 24 June, especially for undergraduate educators, on the importance of networking. In this webinar, our guests Shakila Shamsu, L.S Shashidhara and Mayuri Rege, will discuss the different avenues available for networking – both online and offline; the benefits and roadblocks to networking; and why every educator, at any stage of career, should sustain their efforts and time into this endeavour. Register here to join.
If you thought that networking and networking platforms were only good for career gains, think again! In an article published this month, Andrea Phillott writes about how her undergraduate students benefitted from an assignment that involved Twitter, a popular social networking platform, in a course in conservation biology.
Do you also have an interesting story about networking? Perhaps a unique educational project borne out of an unexpected collaboration? Use our discussion forums to share your story with us and other educators. Notice that there are other topics of discussion too. If you wish to write an article instead, then send a gist of your story (in ~200 words) to hello@indiabioscience.org and we will get back to you.
If you are looking for ways to spruce up your teaching technique or brighten your classroom discussions, check out our resource library curated from all over the web, including our latest entry - Padhio, a free education platform on a mission to make quality education accessible to all.

We love to hear from you. You can write to us any time at hello@indiabioscience.org. You can also connect with us on Twitter, Facebook, LinkedIn and Instagram.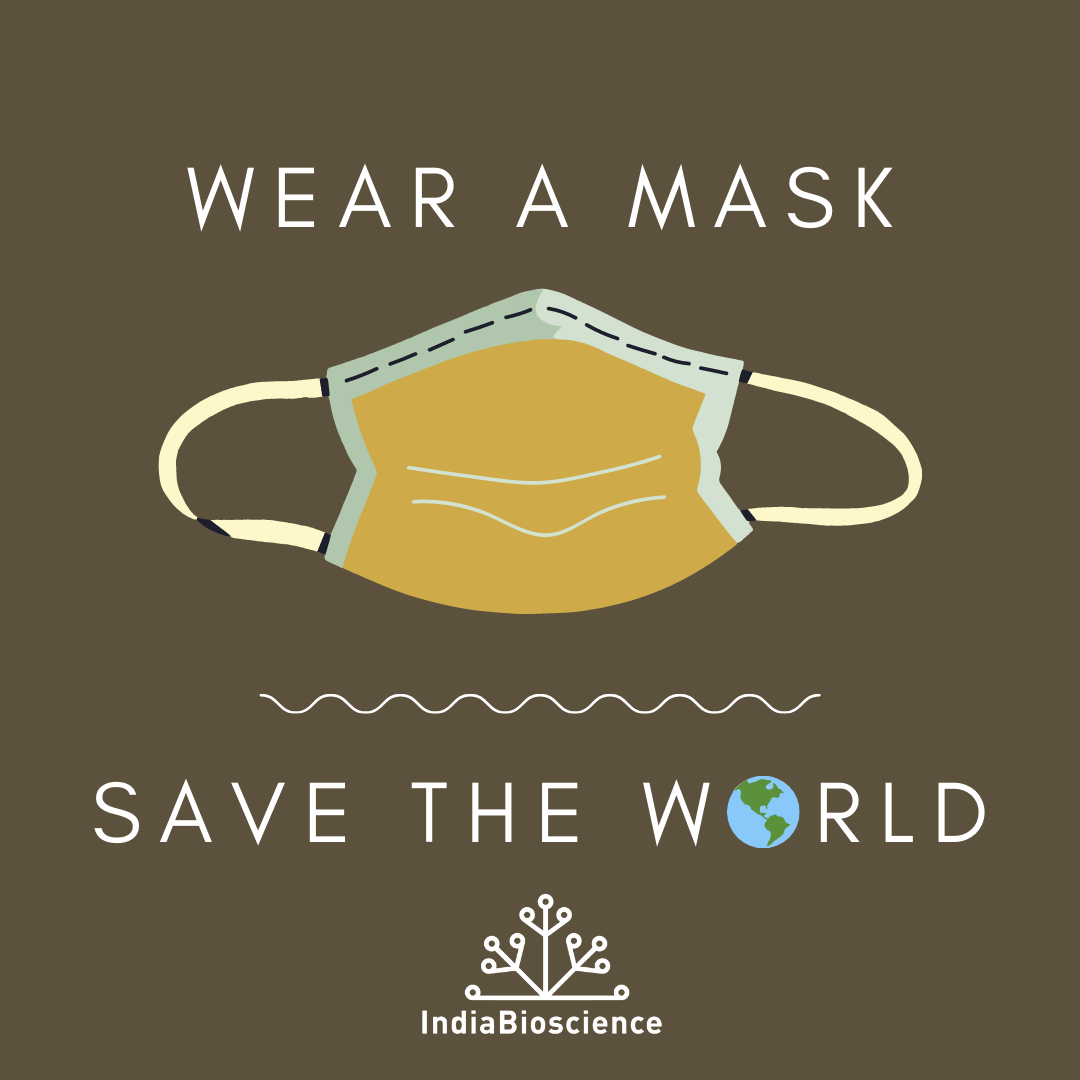 Stay Safe | Stay Connected
IndiaBiostreams presents
Importance of networking: A panel discussion for undergraduate educators

What are the benefits of networking among educators? How can more educators be encouraged to network? What are the roadblocks that hinder them? How can these be overcome? Join us for an interactive discussion around these questions on 24 June 2021 from 3 p.m. to 4 p.m. IST.

Panellists: Shakila Shamsu, former Officer in Special Duty (National Education Policy), L. S. Shashidhara, Distinguished Professor at Ashoka University, Sonipat; and Mayuri Rege, DST-Inspire Faculty, Ruia College, Mumbai.
This session is suitable for undergraduate educators in any field of science in India.
Click here to register.
Discuss
Educators in Collaborative Projects
One of the important outcomes of networking is the genesis of interesting collaborations.
Have you ever engaged in a collaborative project with your colleagues and peers, or with someone from a completely different background, like an artist or a performer? Please share your stories with us – what was the project and how did the collaboration help you and your students?
Share your stories here.
More topics
Articles
Teaching with Twitter
Andrea Phillott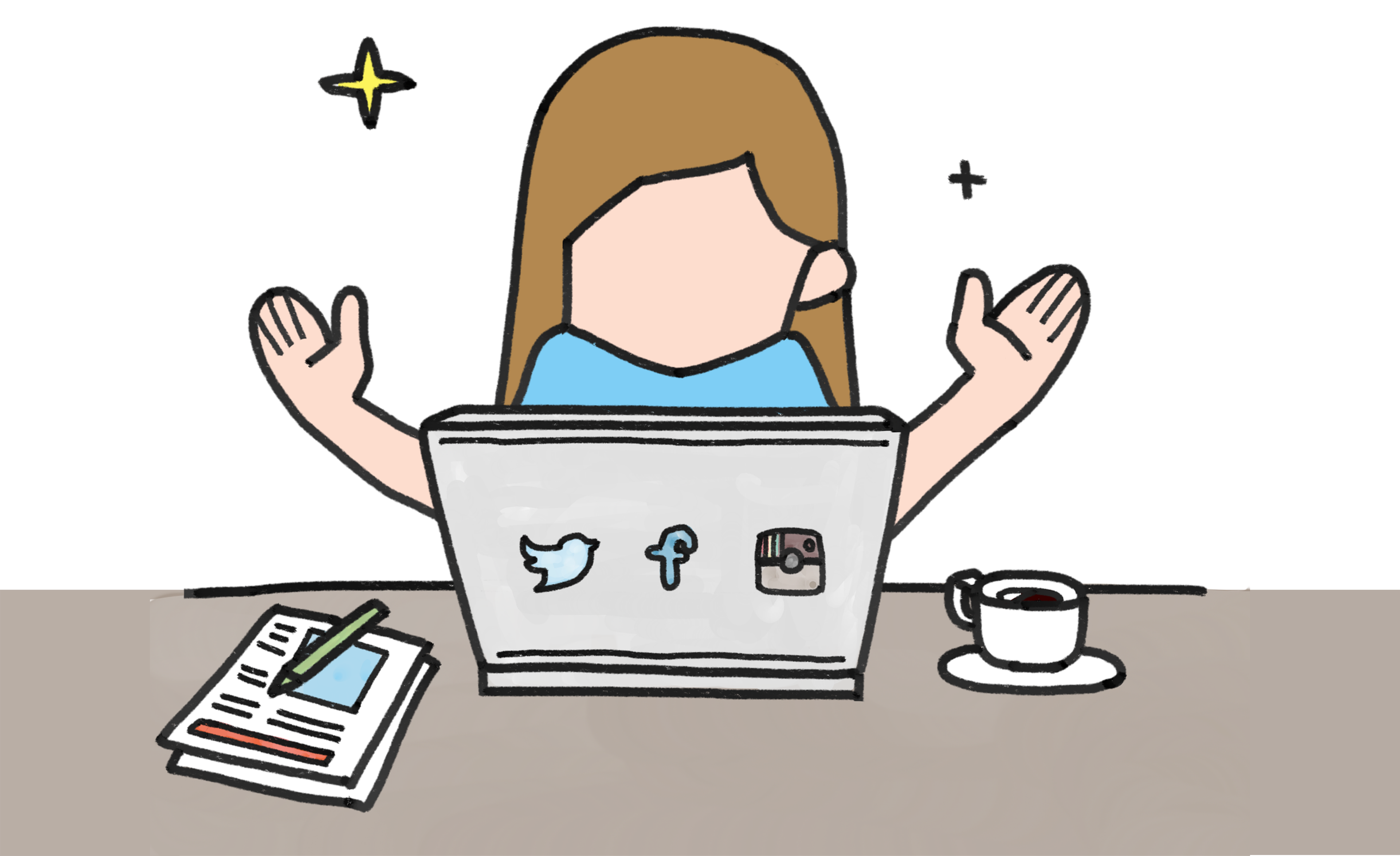 Social media platforms, such as Twitter, are increasingly being used by scientists to share their ideas and findings with a global audience. Younger users, such as #undergraduate students, could benefit from engaging with these messages, in more than one ways. In this article, @AndreaPhillott, a Professor of #ConservationBiology at FLAME University, Pune, describes how her students benefitted from an assignment with Twitter.
Games and higher education in biology
Saurabh Mahajan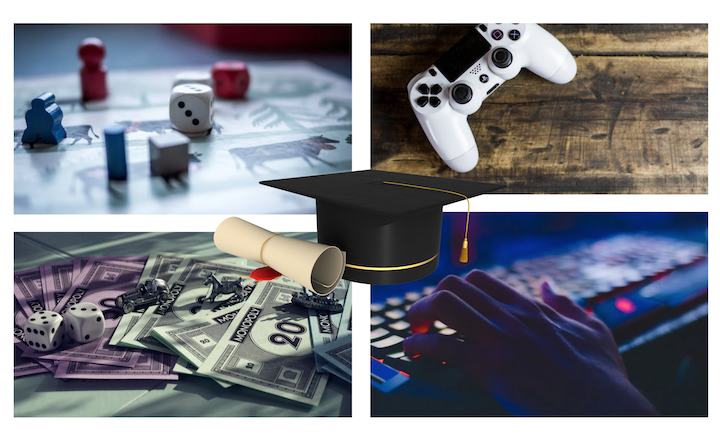 Games are not just invigorating and fun, they also keep the players focussed and motivated to learn and do better – qualities that all educators wish to inculcate in their students. In this article, Saurabh Mahajan, a biologist and educator from Atria University, describes ways in which games can be used to achieve better learning of biological concepts, with the same excitement, motivation and focus in students.
Alumni-student mentoring: A lighthouse on a stormy night
Charu D. Rawat
Gunwant Singh Atwal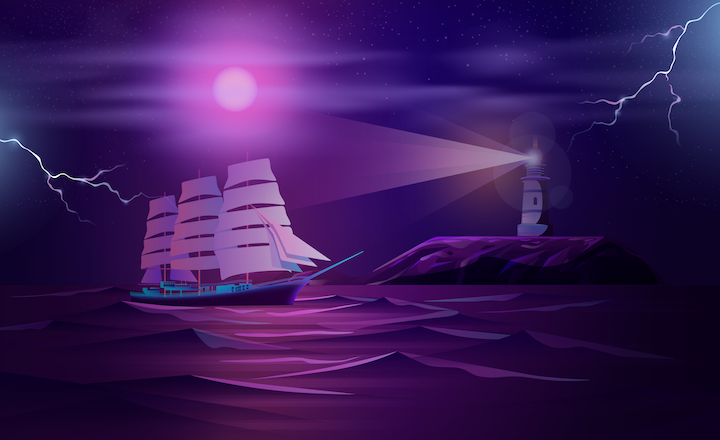 Students face many dilemmas and uncertainties as they commence their journeys towards a fulfilling career. A little guidance from someone who had once been in their shoes might be just what they need to get started in the right direction. In this article, educator Charu Dogra Rawat and student Gunwant Singh Atwal from Ramjas College, University of Delhi, write about an initiative with a similar purpose – an alumni-student mentorship programme that they and their colleagues started in the College.
Teaching evidence-based conservation
Andrea Phillott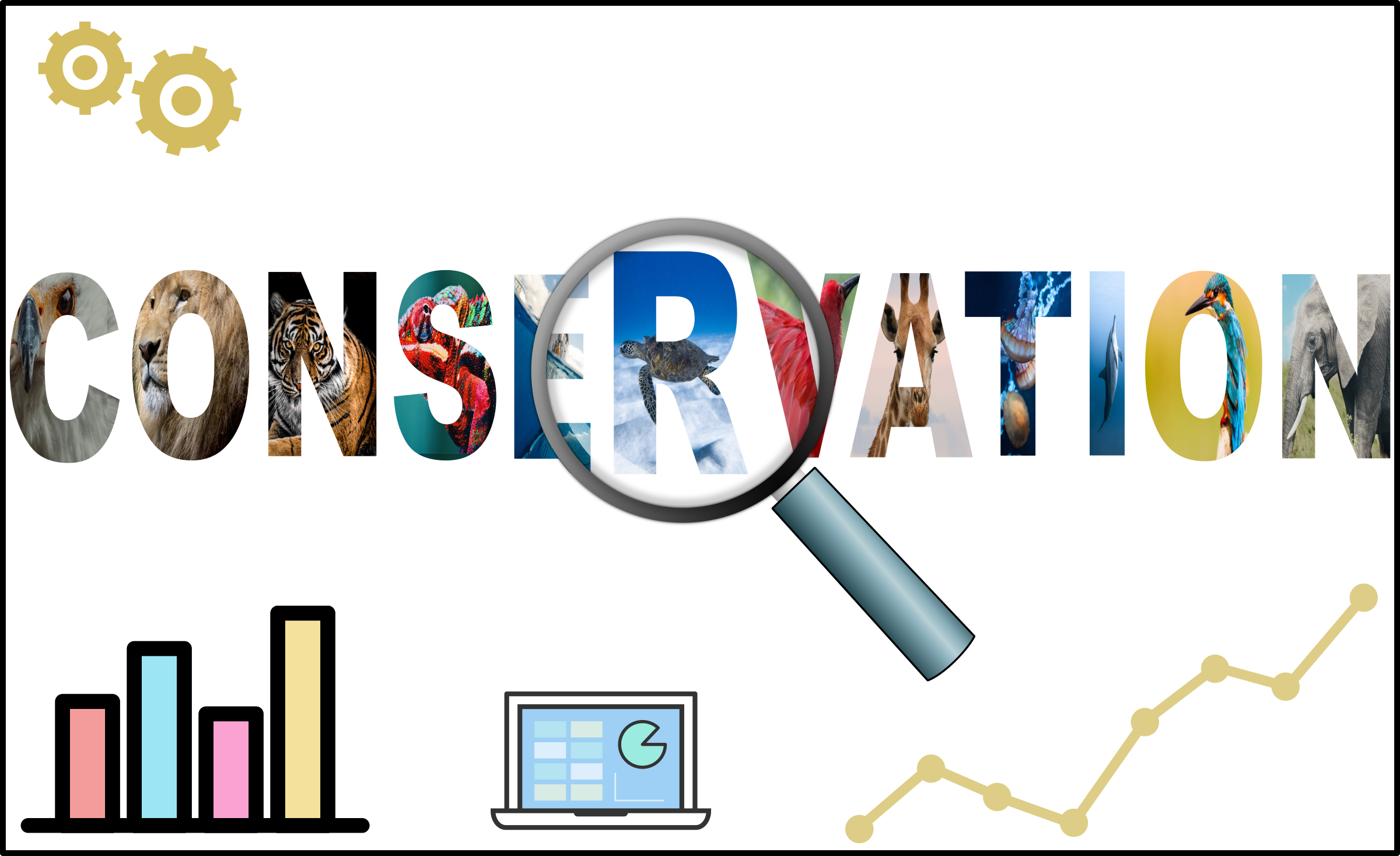 Conservation research can be key to making effective conservation policies, but only when the policymakers are trained to understand and critically analyse its findings. In this article, Andrea D. Phillott highlights numerous resources that can help educators train students – future conservationists – in the use of evidence-based conservation. Phillott is a Professor in Environmental Studies and teaches Conservation Biology, Ecology, and Environmental Studies at FLAME University, Pune.
More Articles
Resources
Padhio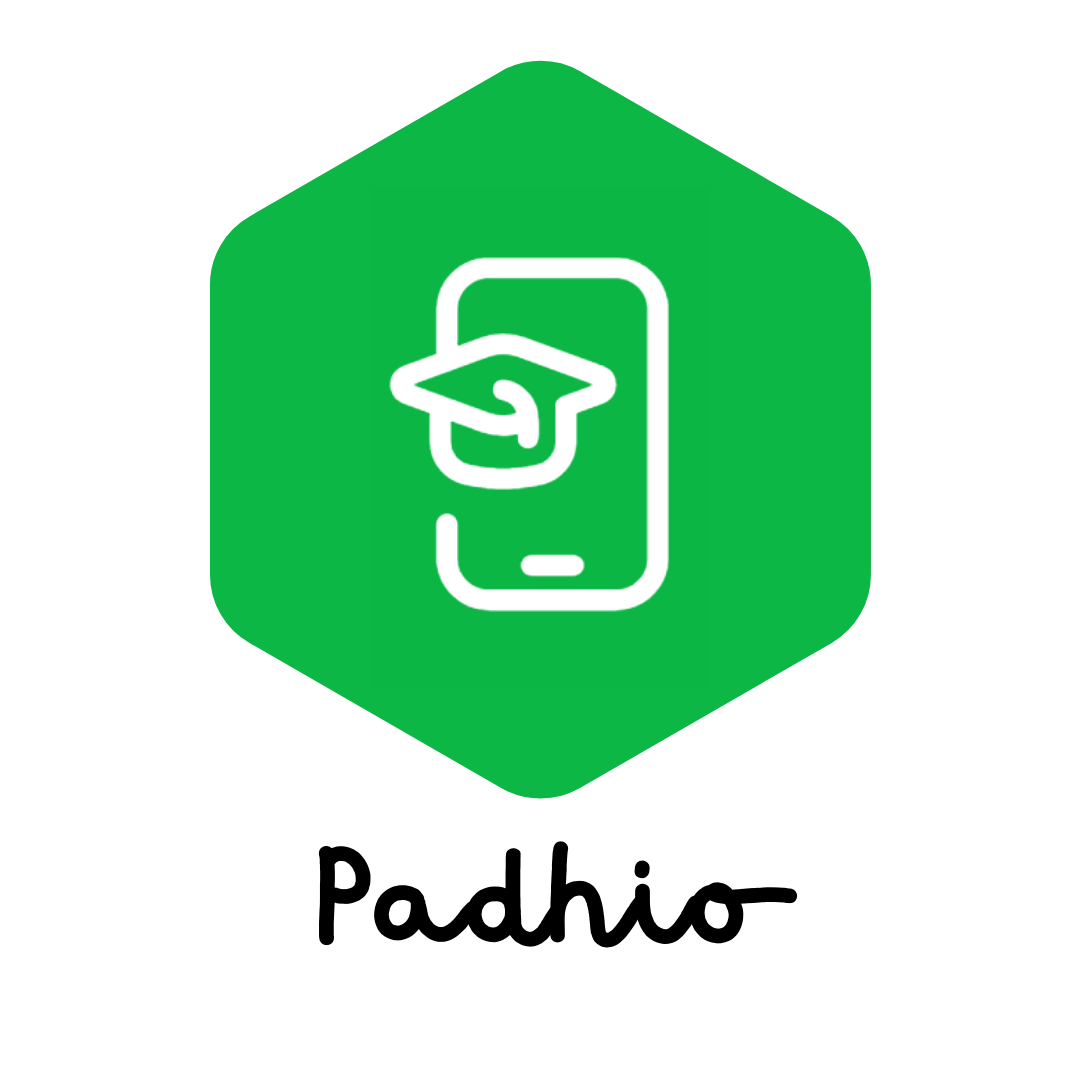 Padhio is a free education platform on a mission to make quality education accessible to all. Padhio is unique in crowdsourcing the content from educators across the nation. It means that anyone can join the platform as an educator, create content at their own pace and time, in the language and pedagogy they want. It also means that educators can popularize their unique teaching styles, earn fame and recognition among the students. If you have the passion to teach and eagerness to create impact, then Padhio is for you. Click here for more details.

More Resources
School Science Education
i wonder… Webinar: Peer instruction in science education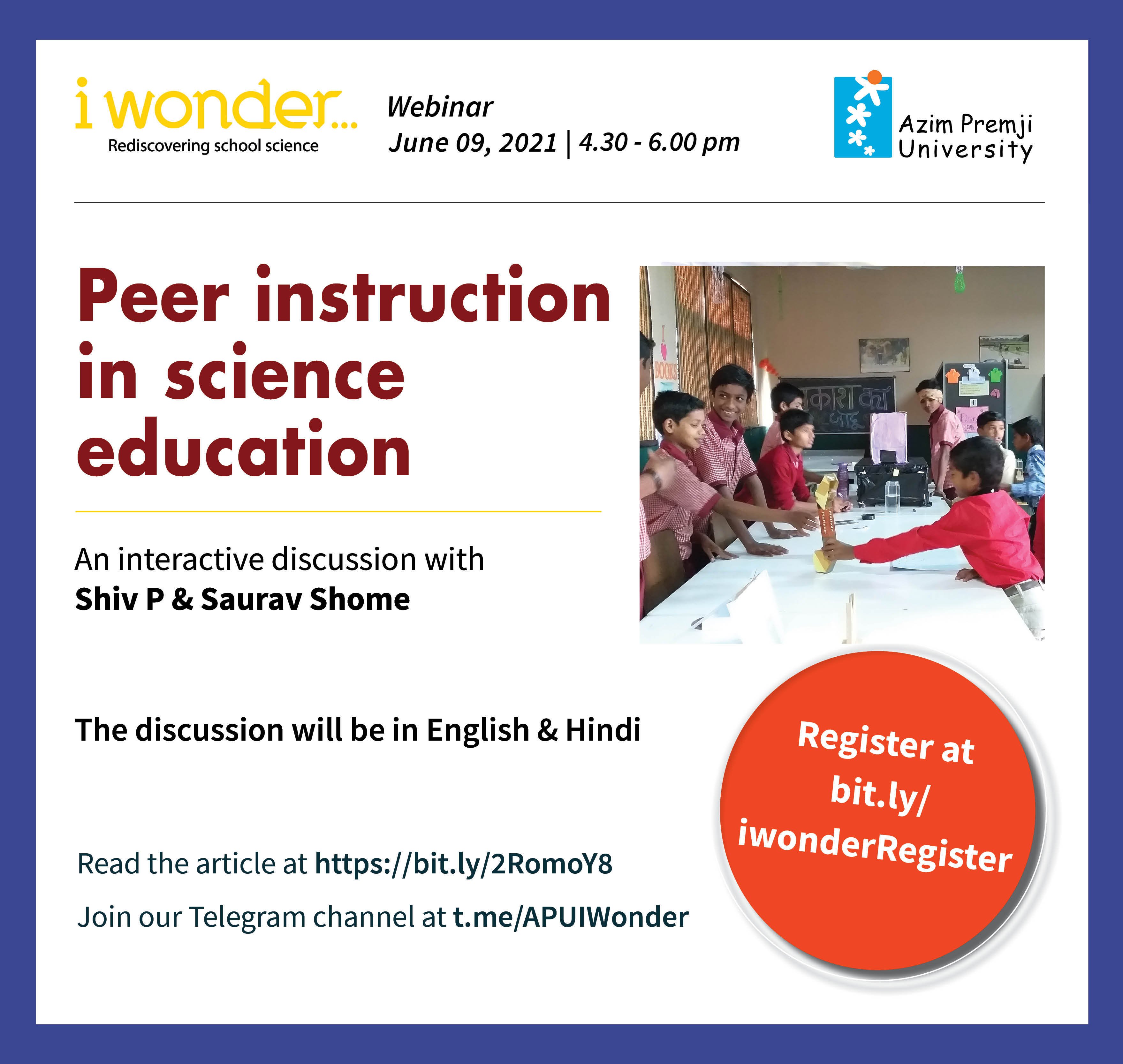 Research suggests that much learning occurs during peer instruction in the science classroom. How can teachers from the field work with this approach? What are some of the key strengths & challenges of this approach? View the discussion here.
i wonder… Webinar: Breaking the chain of SARS-CoV‑2 infection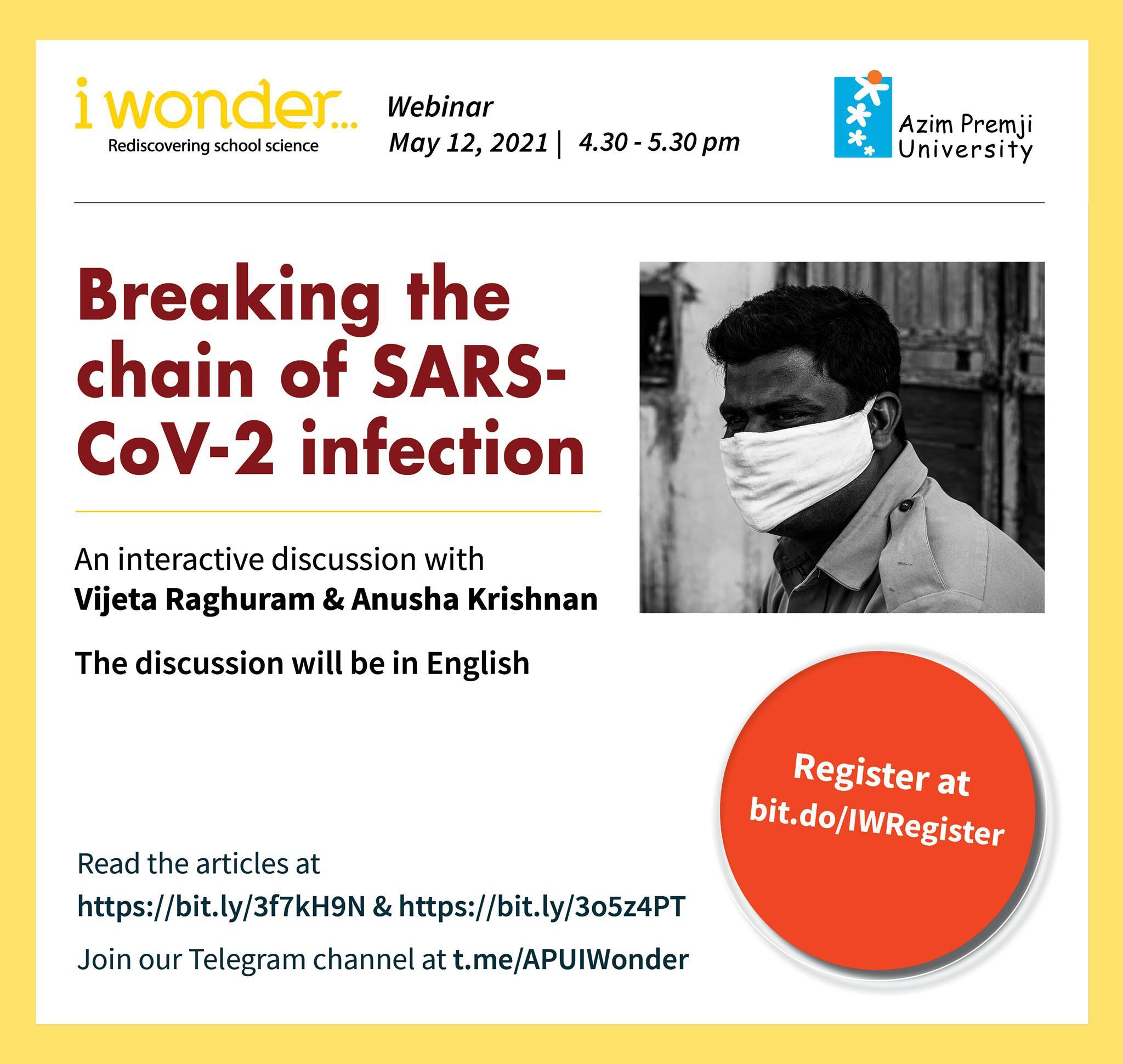 What is a chain of infection? How it is relevant to the SARS-CoV-2 pandemic? Can physical distancing, wearing masks, and using eye protection really protect us against SARS-CoV-2 infection? View the discussion here.
More on school science education
News
Study finds gene transfer from early microbes might have helped the evolution of land plants
Somdatta Karak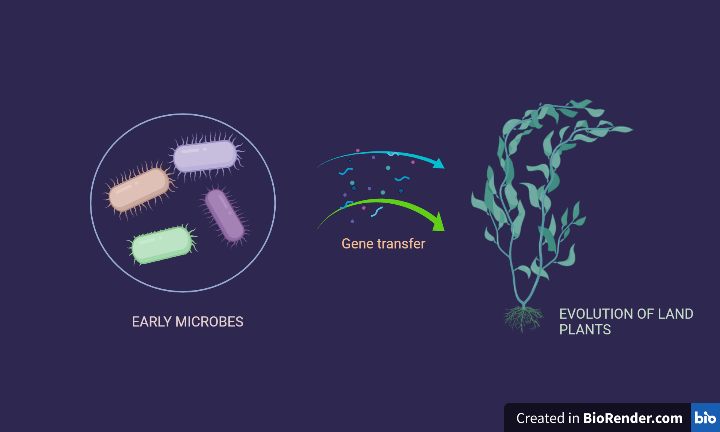 Streptophyte algae are considered the ancestors of land plants who shared habitats with primitive microbes. However, scientists have been intrigued by how the algae developed mechanisms to evolve as land plants and survive the soil conditions below the ground. In this exciting study, a team of researchers reveals that primitive microbes could have played a crucial role in the evolutionary process of land plants.
Mulethi: could this common herb be a potential therapy for COVID-19?
Divya Khatter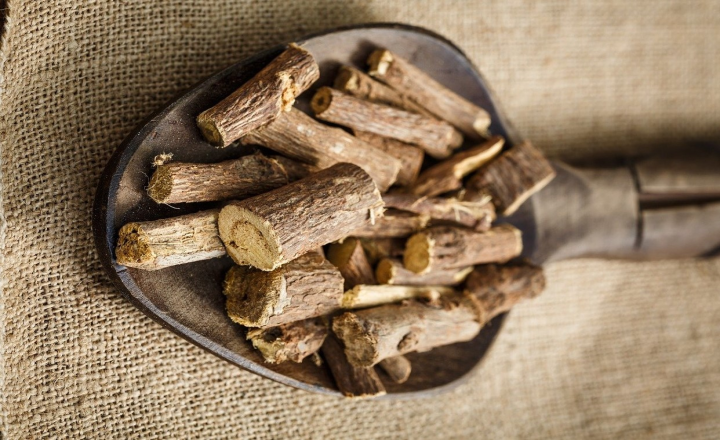 As the world focused on developing coronavirus vaccines, a team of researchers from the National Brain Research Centre (NBRC), Manesar, delved into finding a therapeutic route for COVID-19. They tapped into the rich repository of Ayurvedic herbs and found Mulethi to be a promising candidate. The herb contains an active ingredient that shows potential in alleviating aggressive symptoms of COVID-19. Here is a report on their findings.

More News
Jobs
Research Assistant
Atria University
Open deadline
Academic Manager
Atria University
Open deadline
Assistant Director-Education
Centre for Wildlife Studies
Open deadline
More Jobs
Grants
2022 – 2023 Fulbright-Nehru Doctoral Research Fellowships
The United States – India Educational Foundation (USIEF)
Deadline: 15 July 2021
Deakin India Undergraduate 20% Scholarship
Deakin
Deadline: 15 December 2021
More Grants