As the world focused on developing coronavirus vaccines, a team of researchers from the National Brain Research Centre (NBRC), Manesar, delved into finding a therapeutic route for COVID-19. They tapped into the rich repository of Ayurvedic herbs and found Mulethi to be a promising candidate. The herb contains an active ingredient that shows potential in alleviating aggressive symptoms of COVID-19. Here is a report on their findings.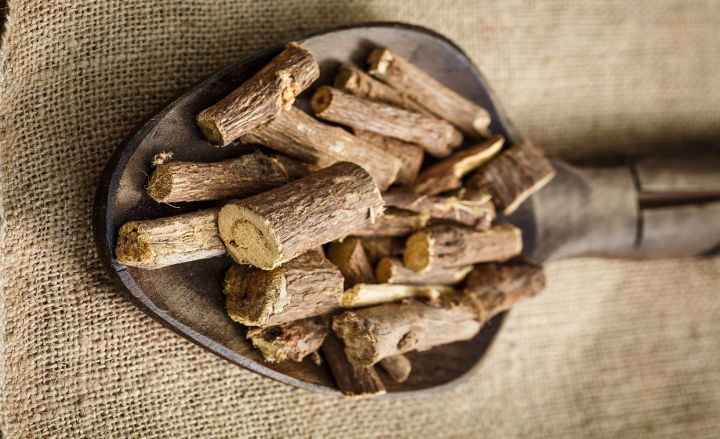 In an exciting breakthrough, a team of scientists led by Ellora Sen at the National Brain Research Centre (NBRC), Manesar, has found that glycyrrhizin, an active ingredient in the roots of a commonly used herb Mulethi or liquorice (botanical name Glycyrrhiza glabra) shows therapeutic potential for COVID-19.
Glycyrrhizin is known to have natural anti-inflammatory properties. The herb, known as Yashtimadhu in Sanskrit, is widely used in the traditional Indian medicine system of Ayurveda to treat respiratory illnesses.
In their preliminary experiments, the researchers found that glycyrrhizin suppresses the ​'cytokine storm' in human lung epithelial cells expressing SARS-CoV‑2 viral proteins, and inhibits SARS-CoV‑2 replication in infected cultured cells, thereby reducing the severity of the infection.
When SARS-CoV‑2 infects human cells, the body's immune system activates to combat the viral onslaught by releasing cytokines. In their defence against the virus, the cytokines cause inflammation in the infected cells.
In the case of a severe infection, the immune cells respond rapidly by releasing a ​'storm of cytokines' to suppress the viral replication. However, existing literature shows that the uncontrolled release of cytokines can turn out to be detrimental to the lung cells, as it causes severe inflammation and fluid accumulation in the lung tissues. This condition may lead to acute respiratory distress, cell death, and eventually, organ failure.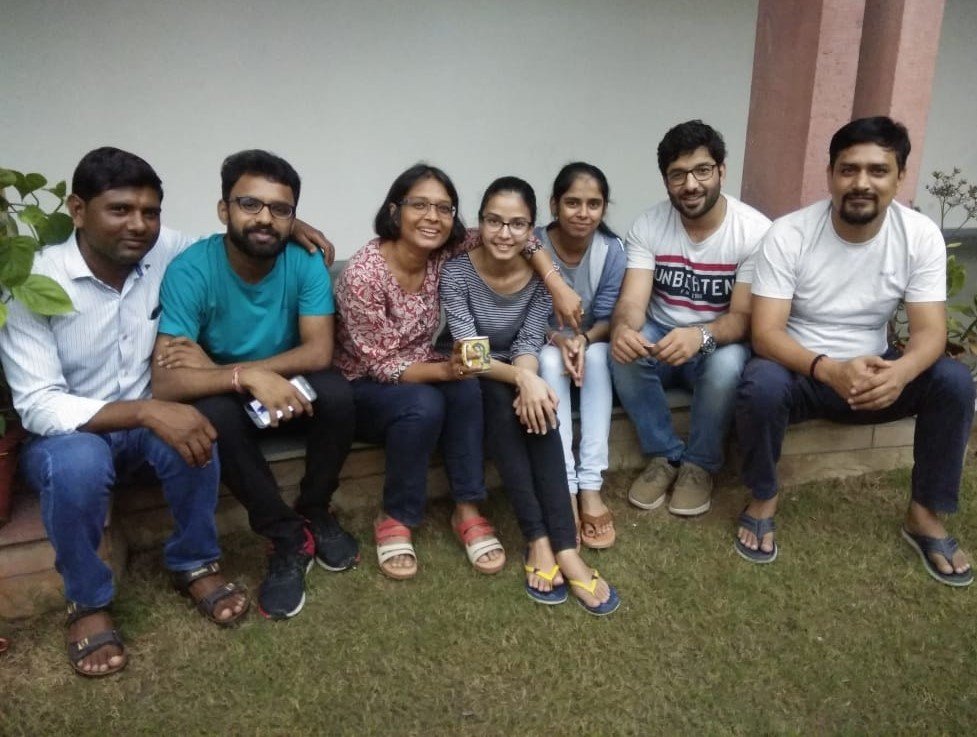 In this study, the researchers expressed SARS-CoV‑2 viral proteins in human lung cells growing in laboratory dishes, which resulted in inflammation in these cells. On further examination, they discovered that the viral proteins caused an enhanced release of a protein called HMGB1 outside the cells, triggering inflammatory cell death.
The team then treated these cells with glycyrrhizin to understand its potential in alleviating the detrimental effects of cytokine release. They found that the inflammatory death of lung cells could be rescued by glycyrrhizin. Further examination revealed that glycyrrhizin inhibited the release of HMGB1 and prevented the activation of macrophages – the immune cells primarily responsible for producing cytokines and consequently, the cytokine storm.
Besides, the researchers also found that glycyrrhizin dampened the release of ferritin from the macrophages. Ferritin is an iron storage protein that has immune-suppressive functions, and ferritin levels increase in the blood in case of acute infection.
Further, the researchers infected Vero-E6 cells (a type of cell lines used to grow viruses in laboratory conditions), with SARS-CoV‑2 virus. They treated these cells with increasing concentrations of glycyrrhizin to see if it could protect the cultured cells from infection. They found that depending on its dose, glycyrrhizin inhibited the viral replication by up to 90%, without causing any significant toxicity to these cells.
Presently, patients with severe COVID-19 symptoms (who require supplemental oxygen) are treated with combination therapy of antivirals such as Remdesivir and anti-inflammatory drugs to inhibit viral replication and manage the disease symptoms. ​"The effect of glycyrrhizin in bringing down SARS-CoV‑2 viral load is comparable to that of Remdesivir. Additionally, it also functions as an anti-inflammatory agent," says Sen, principal investigator of the study. Sen adds that their observations also reinforce existing studies on the SARS-associated coronavirus and influenza virus where glycyrrhizin inhibits viral replication.
G L Krishna, Ayurvedic Doctor and independent researcher from Bengaluru, says, ​"Ayurveda provides a unique and holistic approach to disease treatment with the interventions being supportive of the body's self-healing processes. It is the case with COVID-19 as well." He emphasises that natural herbs like mulethi have minimal or no potential side effects, the advantage of which cannot be undermined.
Ulf Andersson, Paediatric Rheumatologist, Karolinska University Hospital, Stockholm, whose decades of work on HMGB1 has contributed significantly to its understanding, says, ​"As glycyrrhizin prevents hyper inflammation by binding directly to HMGB1 and inhibits SARS-CoV‑2 replication — both central events responsible for the dramatic course in severe COVID-19 — it, therefore, deserves to be studied in clinical therapeutic trials in COVID-19."
Sen says, ​"It is time we acknowledge what Ayurveda has to offer to us. We are confident that the compound glycyrrhizin can be a potential therapeutic option in COVID-19 patients."